Sohan David – Why Decide to Establish an Outsourcing Company in the Philippines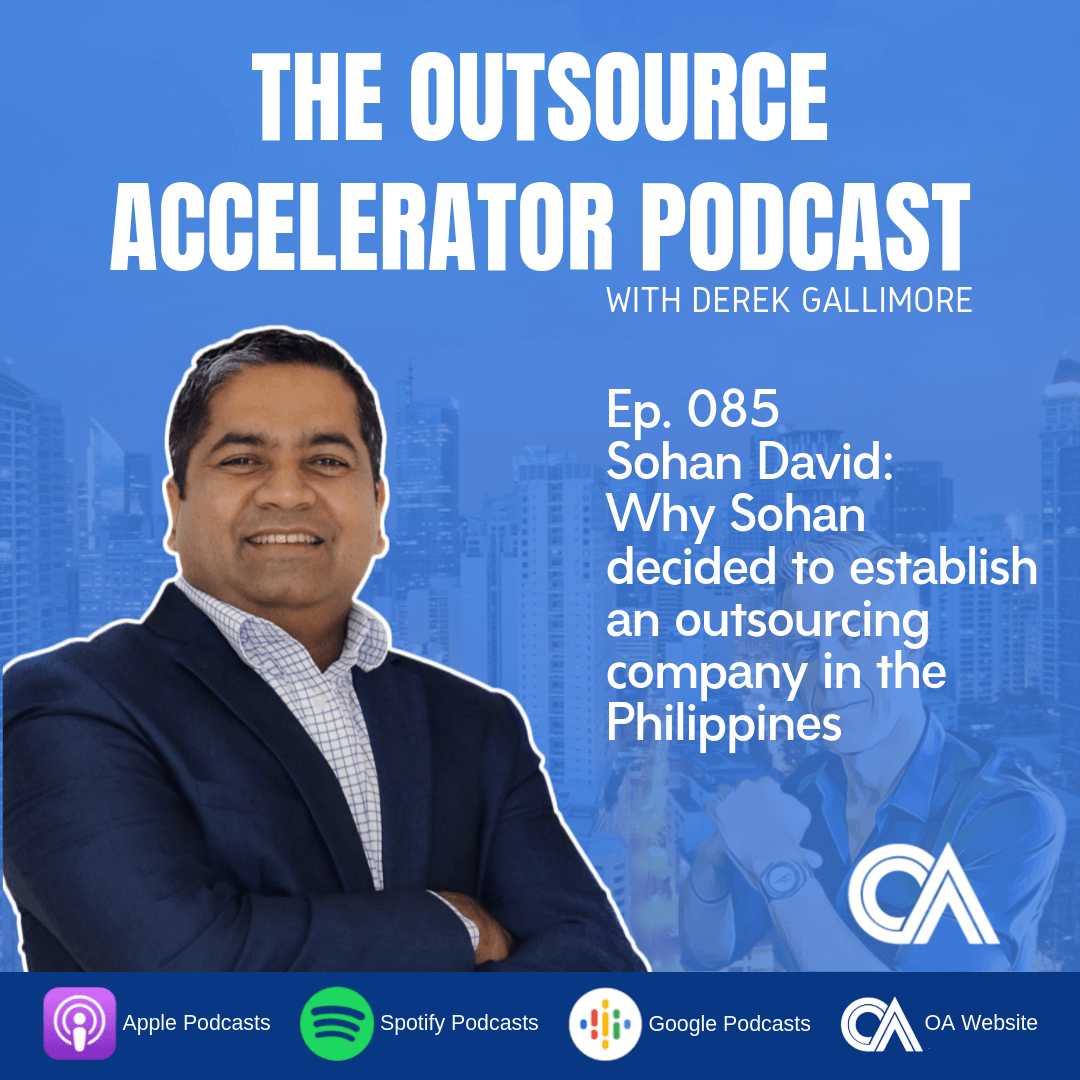 Ep 085 Sohan David
In this podcast, Derek is joined by Sohan David of TBS Global once again.  Sohan owns and founded TBS Global, an outsourcing solution provider which is based in the Philippines and two other international locations.  In the discussion, Sohan gives an insight on why he chose the Philippines to build his outsourcing firm and his perspective towards outsourcing.
Summary
Sohan states that they considered a couple of other locations but felt that the Philippines had everything that they were looking for to set up operations.

Sohan thinks that there's definitely skill areas but also seeing separate trends or patches of separate trends which is the merging skills.

Testing market is ideal. Take 1 part or part of your business and test that, then you slowly reduce your dependency on your primary location once you have that confidence.

Sohan discussed the rates and the benefits of choosing the Philippines

According to Sohan, the best case study that he can present to their clients is their journey.
Key Points
Having a solution that's closer to home from a time perspective is very important.

The larger benefit across all that is not primarily dependent on 1 location, having the business continuity strategy across 2 different, not just within the country but within 2 separate location.

The level of contingency planning does not take place in an organisation's little known SME so what you're buying for that hourly rate is so much more than just an English-speaking resource.
Resources
outsourceaccelerator.com/85
Transcript
Expand transcript
Listen to more podcast episodes here: