Michelle Fiegehen – Establishing BPO Company in the Philippines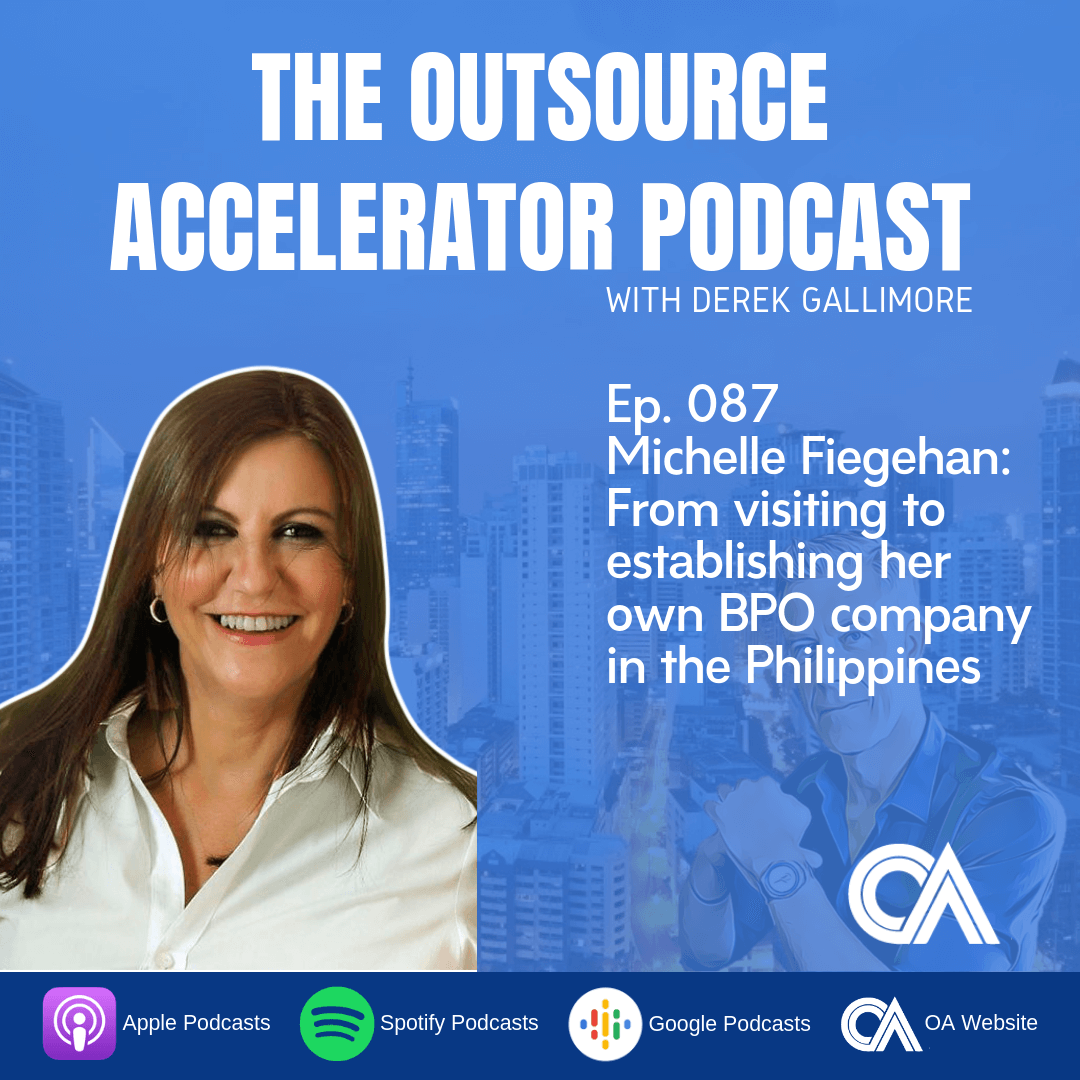 In this podcast, Derek is joined by Michelle Fiegehen, an Australian who is based in Cebu.  Michelle owns and founded Yempo Solutions, a BPO service provider that has 5 sites in the Philippines.  In the discussion, Derek taps into Michelle's vast business and outsourcing experience to give a little bit of insight into how she started her own BPO Company.
Summary
Michelle used to be employed in

Macquarie Banking Australia before starting her own BPO Company.

When her employer sent her to the Philippines,  she never expected to be sitting with her own business in Cebu.  It's been quite a journey for Michelle.

Michelle shares that Makati is such a wonderful sophisticated and vibrant city and then of course on the weekends she could get out and visit any one of the 7,107 islands out there so it was just the first year she spent here was probably the best year of her working life.

One of the reasons Michelle jumped ship from corporate life and started doing this because she saw at Macquarie this wonderful harmonious business with such harmonious relationships between the Filipino workforce

For Michelle, there is a definitely seen a massive upskill but the reality for her is she has always been exposed to a very high level of capability.

Helping businesses to transform everything about themselves by exposing this something about they potentially even they're bored about.
Key Points
Manila is all over the place.  It is a truly global business at outsourcing to a place like the Philippines such a central location such great English, 24 by 7 was a natural decision for them to take.

A lot of companies used to sell the concept of outsourcing to a place like the Philippines to their workers.

This whole resourcing strategy that just opened up a whole new global market to them or opened up a whole new mechanism for them to increase their competitiveness.

Filipinos have a great culture.
Resources
outsourceaccelerator.com/87
Transcript
Expand transcript
Listen to more podcast episodes here: