Outsourcing and Global Employment in HR Context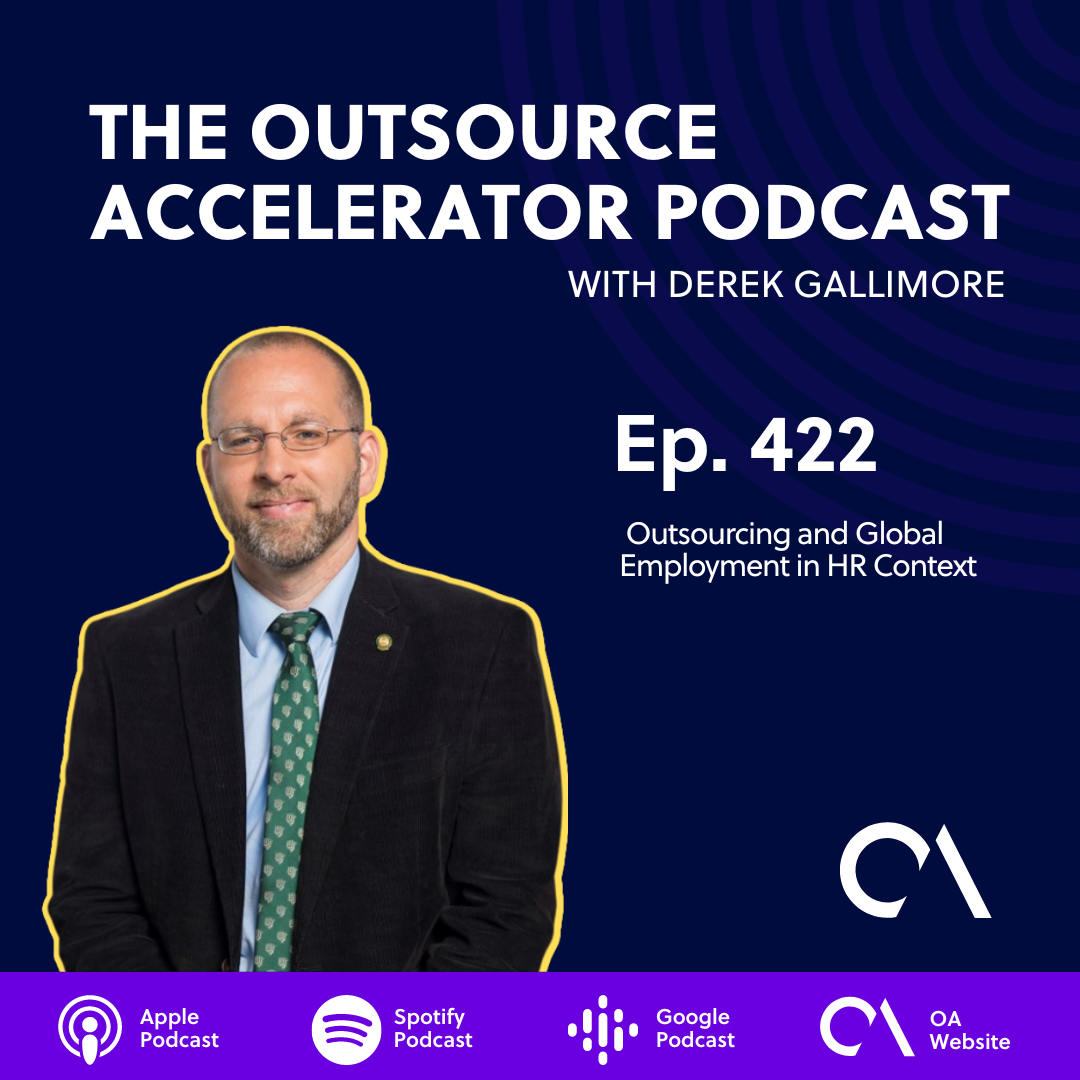 Derek is interviewed by Jonathan Westover of Human Capital
In this special episode, instead of Derek Gallimore doing the interview, it is the other way around. He comes in as a guest on Jonathan Westover's Human Capital Innovations (HCI) Podcast. 
Jonathan is a three-time bestselling and award-winning author. His expertise is human resources, innovation and the future of work – topics that intersect and resonate with Derek's active push for outsourcing as "the most powerful business tool." 
Jonathan's experience on human resources, staffing and employment, paired with Derek's future-forward perception of the future of work, becomes an insightful and informative conversation.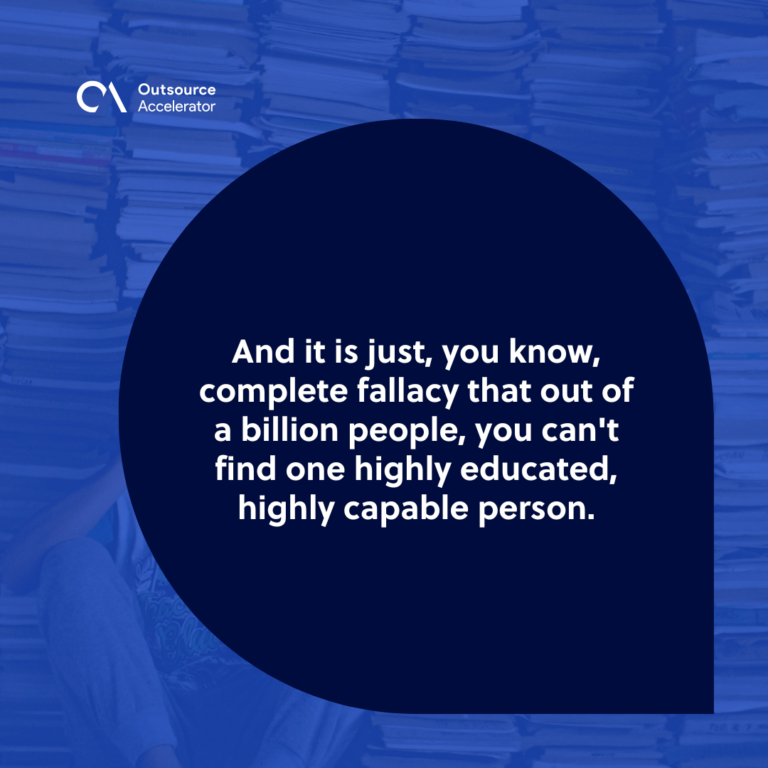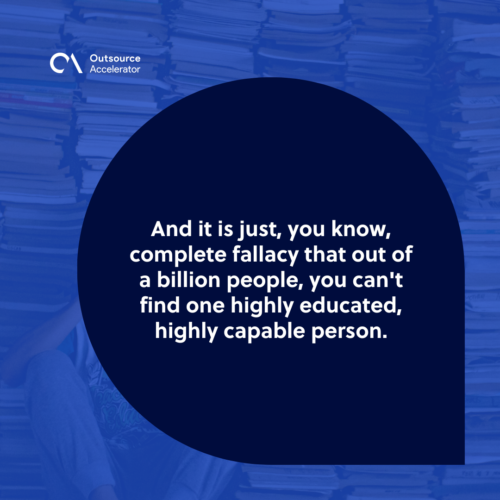 Outsourcing as a sleeping giant
In his best-selling book, Inside Outsourcing, Derek describes outsourcing as a "sleeping giant." He explains that outsourcing is an underrated global industry that amounts to a sizeable $250 billion annually.  
Because the outsourcing industry is far too complex, Derek says people do not really understand it. It is a wide-ranging sector and people only see just one end of the spectrum. 
"A lot of people sort of see aspects of outsourcing but don't really understand exactly what it is and how it can help their business," Derek says.
People equate outsourcing to large call centers, but Derek and Jonathan agree that there is more to outsourcing than contact centers.
"There's entire TV shows and movies around that premise and the hilarity that ensues, right, from miscommunication and whatever. And that's certainly a type of outsourcing. But I think it really includes a whole lot more," Jonathan tells Derek. 
Derek further explains that on the opposite sides of the spectrum lie enterprise outsourcing firms, and at the far end there is the freelance and gig economy. But in the middle of these two, there is an "untapped" type of outsourcing that offers professional services to small and medium enterprises. 
"For about the last ten, 15 years, the SME, small and medium sized business use case, where it is more applicable there and it is basically staff augmentation where you employ staff on a global basis based on their capabilities and their cost, not on their location," Derek said.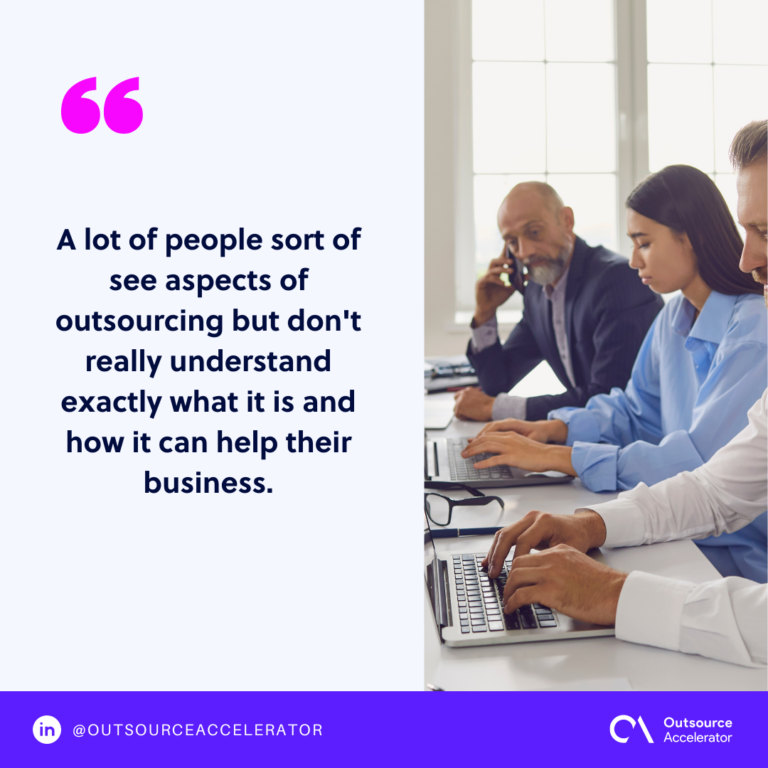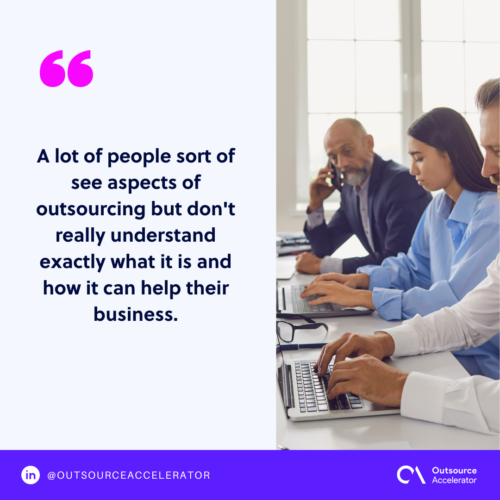 Covid-19 normalized outsourcing
If there is one industry that really benefited from the new normal forced by the pandemic, it would have to be the outsourcing industry.
Many industry experts say that the restriction and lockdowns imposed by Covid-19, put the spotlight on remote work – which is really the main concept upon which outsourcing is built on. 
"And obviously with COVID and the great resignation, all of this push for remote and work from home, it's forced a lot of more traditional businesses to really adopt [outsourcing]," Derek says. 
The pandemic opened up people to the idea of globalized work. Derek says the world offers an 8-billion people wide talent pool. He posits that it is impossible not to find great talent with this seemingly endless pool. 
Jonathan, who is based in Utah, says, "There's a good talent pool here, but that's only 1.5 million people out of a global population of 8 billion people. Like, why would I limit myself to the local population when literally, for many jobs, literally they could work anywhere. There's no geographical restriction as to where they could live as long as they have good technology and Internet connection and the time difference is manageable, then you can figure a way out to make it work."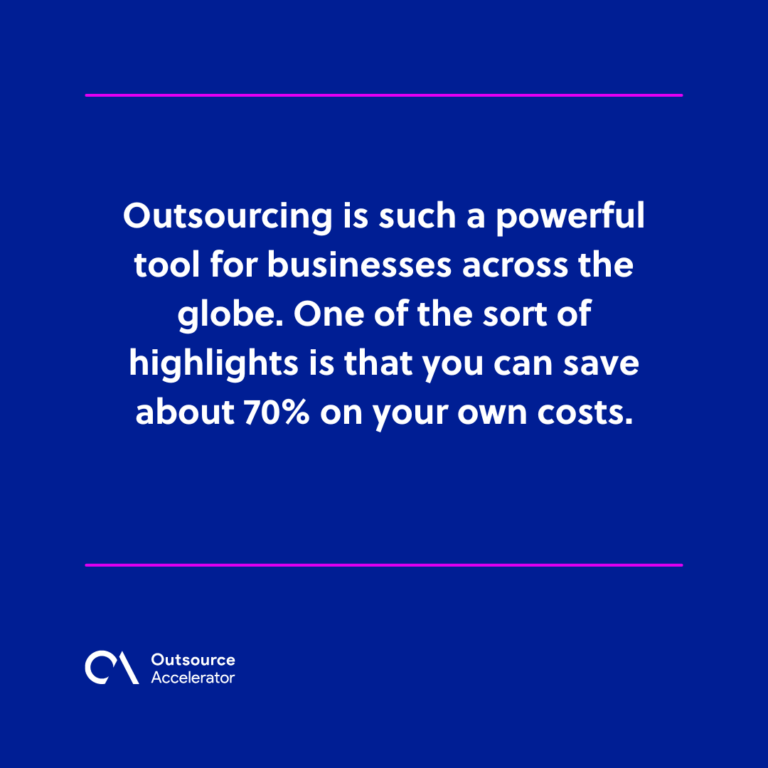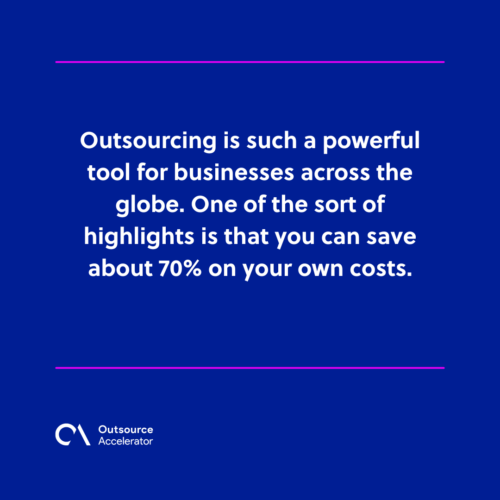 In-office interaction paves way for development
While Derek pushes for the idea of remote work and globalized work, he is not a full supporter of work-from-home arrangements. He says the office setup is still necessary for employee development and collaboration. 
Working remotely from a physical office located in a different country or a continent and not from the couch at home is his concept of remote work.
"I actually personally don't recommend that remote is necessarily the best option. But you can now have a team in one country, and another team in another country very easily," Derek explains. 
He still believes in the traditional way of learning, collaborating in the workplace. Professional growth is best achieved in-office. 
"I worry that if we're always sort of in a comfort zone and everyone's working from a dude from under their duvet in bed, and they're never pushed into those sort of awkward moments of having to do a presentation in front of their senior bosses, or those sort of critical professional moments in a career that are hard at the time," Derek says.
"Professional development and development as a person come at the short term cost of discomfort," he continues.
However, Derek acknowledges that the workplace is really headed for digital transformation. He said that with technology, people are "spanning the globe." 
"We've got video. It's seamless. It's incredible. That did not exist ten years ago. And even [if] things we take for granted, like emails and sending attachments and all of the online tools and interfaces and Slack and all of this is perfect for online work, for remote work, and even asynchronous work," he said.
Connect with Derek through his LinkedIn profile. You may also check out his best-selling book Inside Outsourcing on Amazon. 
You can also connect with Jonathan through his LinkedIn profile. To see more of his work visit https://hciacademy.talentlms.com/index 
Listen to more podcast episodes here: