Next BPO Solutions – Outsourcing a great team in Davao Philippines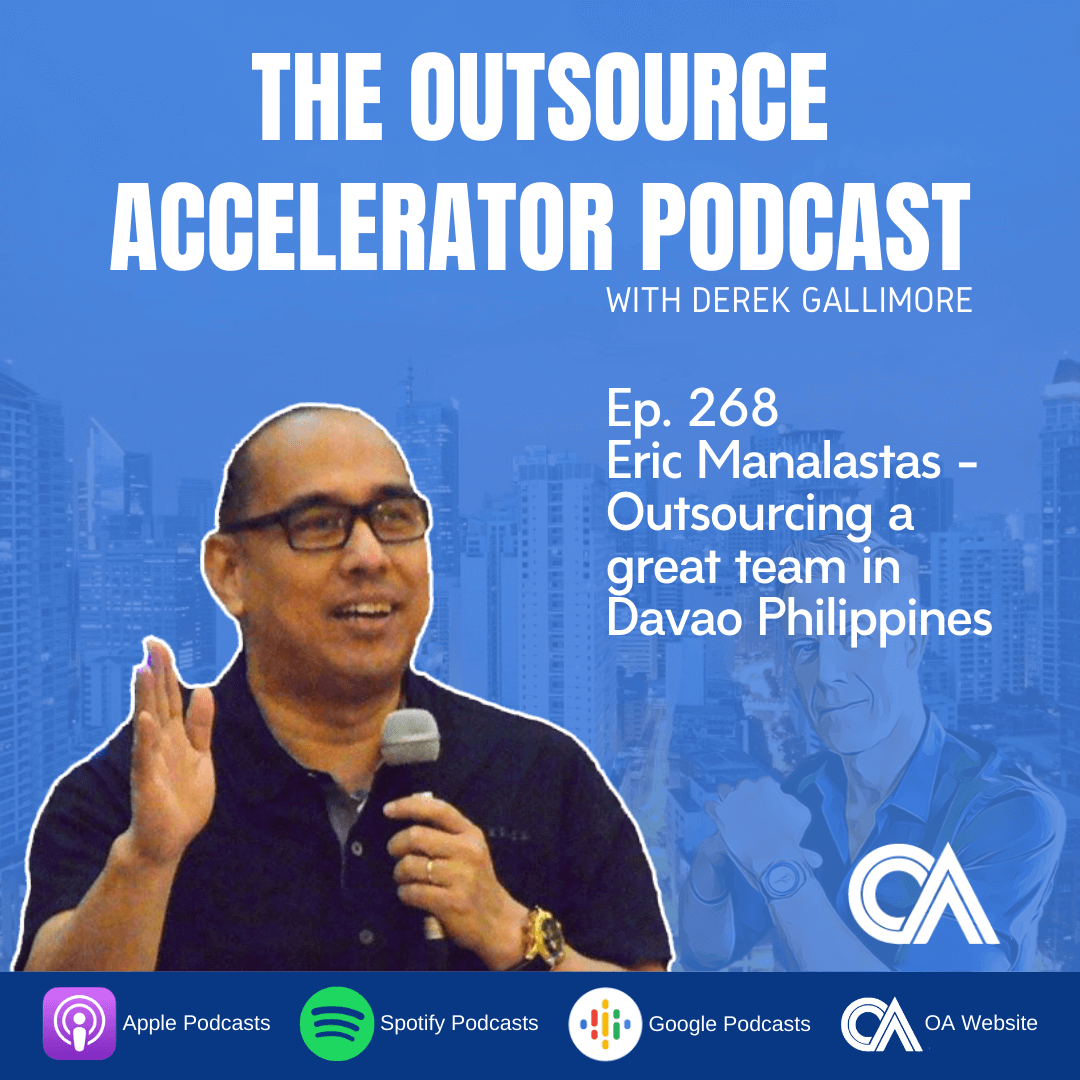 Next BPO Solutions
I am speaking with Eric Manalastas, He is the founder and CEO of Next BPO Solutions. It was great to see the skills available and the opportunities for offshore staffing for Western businesses in the Davao region. I really enjoyed the conversation and I'm sure you'll get something out of it as well.
References: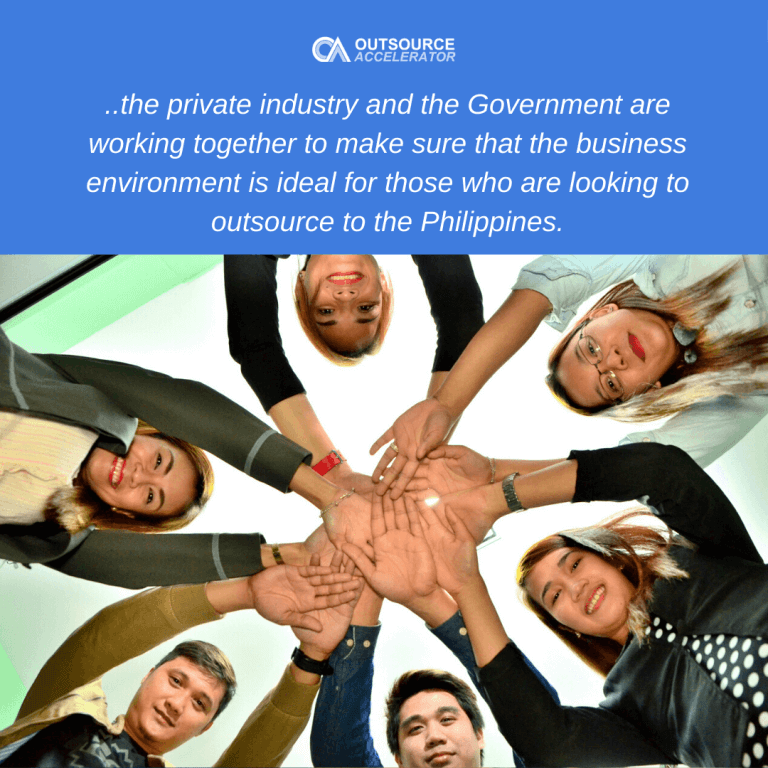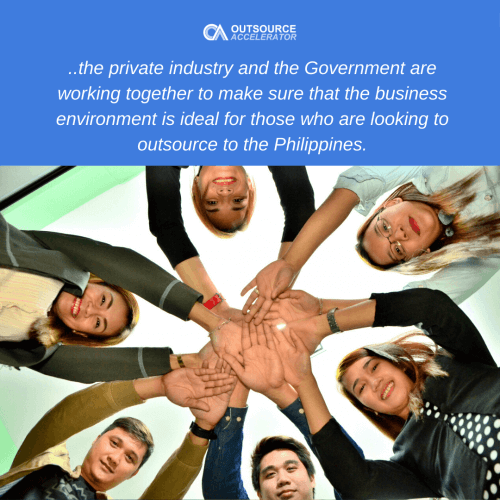 Derek Gallimore: Hi, and welcome back, everybody. Today we're joined by Eric Manalastas. Hi, Eric, how are you?
Eric Manalastas: I'm fine. How are you, Eric?
Derek Gallimore: Fantastic. You are the founder and CEO of next BPO solutions. You are based in Davao and we just spent the last couple of days together down in Davao at the ICT conference, which we can also hear a little bit about as well, that you're obviously involved in. 
It was my first visit to Davao. Super excited to get down there. And I, again, want to hear a little bit about it. Thank you so much for joining us on the show. And I suppose, first of all, can you just give us a brief overview of what Next BPO solutions is?
Eric Manalastas: Yes. Next BPO Solutions is a dedicated staff outsourcing company. We're based in Davao, we were born in Davao. We started the company 10 years ago, in July of 2009. 
So we've been around for more than 10 years, providing services to clients from New Zealand, Australia, UK, Ireland, Goulding, Netherlands and the US and Canada. We operate 24/7 and we have more than 250 people in our operation site.
Derek Gallimore: Great. I was certainly over dinner for quite a long time. You've got an extraordinary kind of background into it. You're certainly no slouch in terms of the technical aspects of IT outsourcing and requirements. But what was your background prior to Next BPO?
Eric Manalastas: I have more than 20 years of experience in IT. I started getting into the field in the early '90s. That's when the computing technology started picking up in the country. That's also the time when we pioneered the services of internet In the Philippines, especially here in Davao, General Santos City, and other parts of the islands in Mindanao. 
So from that experience we've had become exposed to the needs of the enterprise. I doubled into the system integration helping provide technical solutions, not only in email but also voice-over data requirements of our clients way back before people were talking over voice-over data. We've been doing it already in the early 90s.
Derek Gallimore: So you actually enter your first Voice-over Internet Protocol. 
Eric Manalastas: Yes. I don't know if people can still remember the technology frame relay. We were using microwave for backbones. But that's what we do. Then eventually, everything became web based. 
So I went to do consulting services. I had my own consulting company for seven years in Makati, doing web design, web presence, consultancy services for my clients there. A lot of enterprise clients until I returned to Davao in 2006 and got into the outsourcing industry.
I saw a big opportunity there and started the company in 2009 based on my experiences about how an outsourcing service should be done, especially if you're focusing with the small and medium enterprises.
Derek Gallimore: So you return to Davao, you are from there. Firstly, I think the Philippines is pretty much off the map for a lot of people a lot of the time, which is a fantastic thing. 
Outsourcing is people's first introduction to the Philippines in many cases. A lot of the outsourcing happens in Manila and there's now a big government push to get the benefits of outsourcing out into the provinces, secondary and tertiary cities. 
Can you give us a background on Davao? What's the city like?
Davao city background
Eric Manalastas:  First off, Davao is worth 1000 kilometres down south of Manila. We're in the southern Philippines. We're situated into one of the biggest islands in the country. Not too many people know this, but Davao is actually the largest city in the Philippines in terms of land area. 
So we're down south, we're the largest city on the island. It's the main commercial hub in the island called Mindanao. We are sitting out of more than 2.5 million people. That number grows during the weekdays because a lot of our employees or workers from different cities go over here during the weekdays and go home on the weekend. 
We are a big city, it's highly urbanised. We are also called the safest in the Philippines, I think, because we pioneered the implementation of 911 in the country. It's a big destination for outsourcing other than Manila. Davao is the next largest destination for outsourcing in the Philippines.
Derek Gallimore: Fantastic.We met at the ICT Council and, maybe you can explain it better than me, but it's a council to shepherd in the best of IT services and provisions and trying to get the attention into the provinces and the support of the central government. Is that right?
Eric Manalastas: Yes. The ICT Council of Davao is the umbrella organisation of different trade associations. There's more than 30 trade associations here. I happen to lead one of those, called BPO Association of Davao. Currently, I'm serving as its President. 
So, trade associations, software associations, graphic designers, animators, inventors, all IT-related associations fall under this umbrella organisation, which I also serve on the board. ICT Davao promotes the technology industry in the city, set its standards, and the city itself. 
We had a summit last Monday, I think Monday and Tuesday. Its purpose was to introduce Davao and the rest of Mindanao into the oncoming revolution called industry 4.0 then eventually go into the digital economy. The organisation leads that drive.
Derek Gallimore: Incredible. So a lot of outsourcing has the association with call centres, voice accounts, and mindless repetitive tasks but there's so much more to outsourcing, isn't it? 
There's the highest of technical roles, the most competent IT functions What can you say in terms of your personal experience?
Eric Manalastas: When people talk about BPO, they talk about call centre, but what we are doing here in Davao is actually more than that. The contact centre services just one of those. 
We also have a lot of IT people that are involved in the industry, development, digital marketing, software development, even for gaming, and those providing high-level technical support for different enterprise applications. We have SAP or network centre management. 
At the moment we even have a team in our in our office doing fibre optic infrastructure management or monitoring. That's the kind of services we are providing here in Davao.
Derek Gallimore: It's incredible. There's greater skills than anyone really gives outsourcing credit for, especially down there. And people often talk to me and they say, what's the situation? Do you go with Manila or should we try one of these other cities? 
What's your answer to that? How do you get people sort of assurance that cities like Davao have the requirements that people need?
Outsourcing in Davao
Eric Manalastas: I get asked a lot for companies that are evaluating whether they should locate in Manila or Cebu or Davao. So we highlight some key factors. 
First, Davao has the talents. We have a lot of Universities here and in the neighbouring cities. Others are like just an hour or 30 minutes drive away. That's part of our catch basin for talents. We have around 35,000 to 40,000 graduates every year. That's a kind of talent pool that we have, especially for IT and technical and on the business side. 
We also have a very good infrastructure in terms of power. We have a very good power system in the island, especially for the city. A publicly listed company, one of the biggest largest in the Philippines called Aboitiz Equity Ventures. They also provide the services through Davao. 
We have a very good internet infrastructure. We have the two major telcos here. Both are providing services, as well as other value-added service providers that provide good internet access to the businesses
Currently, we have more than 30 BPO companies. We're employing around 35,000 to 40,000 in the industry at the moment. But you'd already speak a lot about what Davao can offer. It's safe. We're not in the path of the typhoon as you know, Derek. We get more than twenty typhoons every year, the Philippines. Davao has never been hit ever. 
So we're just that's one of the highlights that we can mention. And of course, the local government helps in providing support for the ease of doing business in the city. They provide incentives to those that are locating or investing in the city. 
So you have the private industry and the government working together to make sure that the business environment is ideal for those who are looking to outsource to the Philippines. All that kind of support in place makes Davao a very good destination.
Derek Gallimore: That's true, is it? There's a lot of political will to get outsourcing away from Manila, because Manila is now getting so congested. Everyone's in Manila and it's just getting kind of locked down so there's a big push out to the secondary and tertiary cities. 
Also, you returned from Manila, you get a lot of people that do their training, start their profession in Manila, but want to return home to their families. So you get a lot of brains returning home. 
Eric Manalastas: Right. A lot of my employees, I think what they do is that when they graduate from college, you haven't been to Manila, you want to go there and work. Eventually, after two or three years, they realise that this is not the place for me; traffic and quality of life. 
So they decided, let's go back. We have a lot of them coming back already. Also, we have people that are from Manila, get assigned to do some training in Davao, and don't want to return. They want to stay. That tells you about the quality of life that Davao has to offer. 
Derek Gallimore:  So, Next BPO. You have a strong IT and tech background. Is that the angle that you pursue with your outsourcing services or do you do General Services?
Eric Manalastas: Our strength is on the IT and tech support, but we also provide general services. We have a contact centre, which is only a portion of what we do. Largely, we do IT outsourcing for the enterprise and for the highly-technical staff, up to level three of support. 
So that's where we are focused on. There's no limit on what we intend to do, but we want to focus on IT services.
Derek Gallimore:  Right. You shared some quite incredible examples of clients and it always amazes me. 
I've been in this game for nearly 10 years now and I think it's important to convey these activities to people external to outsourcing. Because it's surprising how much can be done from people sitting in a room in a different country, isn't it? It's just mind blowing. 
There's really no limit to the aspects or components of what parts of the business can be done remotely. Now, what are some of those things we were talking about?
Eric Manalastas: Yes, we have one team right now in our office here in Davao. As you know, internet, we become one now. The world is now very smart because of the internet. Everything's connected. The countries are not only connected via satellite, mainly large traffic. 
Fiber optic connection
The internet go through fibre optic cables and these are not in cities. In the inland, you can see them maybe over half like overhead as terrestrial cable installations. But what most people don't know is that the major traffic go through subsea cables. These are submarine cables, fibre optic cables that connect islands inadequate. 
They connect the island to the Philippines, Singapore to Guam, Europe to the US. All of these are running through fibre optic cables. These are expensive assets both for the telecommunications companies, and some of them are power companies that are also running providing services crossing the islands-
Derek Gallimore: Then, sometimes, it happens, doesn't it? Sometimes the subsea cables get knocked down and then it literally shuts down entire parts of countries or there's there's extra load on the remaining cables. 
Eric Manalastas:  Yes. So when that happens – maybe a ship passes by, drops anchor on the cables – the people get disconnected and it costs millions of dollars to fix them. What our team does is that – we have a view of all of this subsea cables. 
For those subscribed to services, we monitor all of the subsea cables in Europe, Asia, the US, and the Middle East. We make sure that these ships don't go near the cables or don't drop anchors. We have this interdashboard in front of our monitoring agents. We're working 24/7. 
Whenever a ship crosses what they call the alarm zone or the danger zone, an alert will be sent to the team, then they will take note, look at it on the map, then determine the distance, speed, and location of the ship. 
They will be able to identify the ship; they have access to the information through their EIS and can directly contact the ship owners or the captain aboard. They will then advise where they're going. 
The team cannot directly tell to veer off cider, how many degrees to portside otter starboard to avoid hitting cables. They just let the ship know that there's a subsea cable right underneath them, for them not to drop the anchor. 
They monitor the weather, they will be able to understand how fast the ship is going. By doing that we prevent fibre optic cables being broken, being disconnected, and that allows for the internet services and the power services to not get disrupted.
Derek Gallimore: That's an incredible business, isn't it? It's a highly unique business. You were saying the business is based in Europe, but pretty much every function is done in Davao. 
Now it's not the bookkeeping or customer services done. The core functions are actually done from your office. You've shown photos and there are monitors over the walls that looks like some CIA bunker
Eric Manalastas: I'd said there.
Derek Gallimore: Super advanced kind of stuff. That is an operation that has effectively been born out of Davao with the skill set. Just deep diving on that, what what kind of skill sets do the agents have? Do the have a background in Maritime or IT or you just train them from scratch?
Eric Manalastas: Most of them have backgrounds in IT because a lot of the tools that they need to be familiar with. The Maritime language are provided during the training as part of the process of them using the tools and the system. But most of them are IT. 
We have good communication skills, both written and oral, because we have to be able to call ship captains, officers or Coast Guards from different countries. So the primary skill sets are IT and communication skills. The rest can be trained for their jobs. We're working 24/7.
Derek Gallimore: This is a company that is unique in nature. It's a unique product and it is only an entrepreneurial company, though. It's not a big conglomerate that does this every day. You were saying as well that the majority of staff are based in Davao and it's getting a lot of attention from the world. This is a very respected business. 
Also, just from the business point of view, the company is remunerated by the owners of the undersea cable because it's far better to have them monitored and secured as opposed to having to pay millions of dollars to replace them.
Eric Manalastas: Correct. 
Derek Gallimore: So incredible. I think it's important to highlight just the exciting kind of business models that are being outsourced and the sort of staffing that's available. So is it all like this? 
Developing client relationship
We might be losing a few of our sort of more mainstream audience where they just want a couple of call centre staff. And if people are interested in exploring your services, how does it work? Can you give an insight into the pricing structure? Is it by the hour or by the seat? How does it work?
Eric Manalastas: We're veering away from the usual hourly pricing views in the industry. Although, we can refer to that from time to time just to give the clients an idea of how much savings they're generating. 
But we are fully transparent in our pricing. Being fully transparent means we tell our clients how much we charge them for management fee because our pricing model is based on the following structure. 
We bill our clients by using a fixed management fee. From that, we put in the costs for running the office facilities, providing the computers, web project management, human resource and payroll, as well as the Benefits Administration. 
The other part is the transparency in the salaries of the staff. Our clients are well-informed and the staff knows as well how much is the salary approved by the client for them. That being said, the client is also involved in decision making as to how much should be offered to the staff in terms of the skill sets matched to the role offered to them. 
With that kind of scenario, our clients are able to realise savings because they know that if they're paying this much for this employee, compared to what they should be in their country, they know that they will be able to save as much as 60 to 70%. 
Yet, they are directly involved. We get them involved in the decision making as to how much will be given to the staff in terms of increases based on the per unit evaluation. Also, the clients are able to make decisions on the incentives they would like to give to the employees. 
They know it will be given directly to the employees at the end of the year, how much bonus they would like to give. That's the way we structure our pricing, very transparent. So when the client sees the invoice, nothing is hidden. Everything is there on the table, out in the open.
Derek Gallimore: It's because you're developing a long term relationship with the clients, aren't you? I think transparency is not only the best way. it's really essential because this isn't a sort of a one-month project you're building. This is an ongoing partnership. 
When people come on board with Next BPO – you've obviously got a lot of IT, experience knowledge and a lot of executive leadership in building remote team. Do they get a piece of Next BPO when they start to build out their teams? How does it work in terms of co-management of solutions?
Eric Manalastas:   Well, we have a project team that have seen managing the offshore – we call them the offshore team of our clients. We also have our own project management group that helps them in the day to day monitoring, making sure that the team delivers on their daily tasks or meet their goals based on their metrics. That they are able to provide or deliver those requirements. 
So that's how we do it. Although our staff, our clients are also directly involved, they can directly communicate with the employees and we just come in when needed. But that's how we do it. We don't put any restriction on the communication. So it's all in the open. We only come in when needed. That's how we support our clients here in the office. 
Even to the point when our clients can send some of their people over and work with a team. They will be here and work with their team director for a month. There's no restriction. That kind of arrangement allows the Philippine team or Davao team to be a part of the bigger group. 
It also lets them know that it's not a dead-end career for them. There's career growth because there's a chance that they will become a part of the clients company in the future.
Derek Gallimore: How do you recommend people get started? Because I find the biggest hurdle for people is getting started. They freak out a little bit. It's obviously employing a person which should be taken seriously. But then they think the complexity: it's overseas. How do we onboard these people? And how do we build the structures? 
How to start outsourcing
How do you recommend that people dip their toe into outsourcing?
Eric Manalastas: First, we always recommend our clients to start small. I think that's the reason why we focus on SMEs because they want to try out the waters for so we normally recommend for them to start small. We have clients that started us with a table, just one person. 
We also want them to be clear in their objectives. Because if their objective is just to save costs and not to expand their business, it could be damaging because we asked him if the objective is to build a team, not just to save costs, that we will be able to help them there. We will help them in screening the people and match them based on their skill sets. 
We also work with them. We use some sort of a questionnaire, we have meetings to really understand what kind of roles they want to outsource, the skill sets they're looking for, what kind of processes in their business that they will be using. 
We will document all of these then hire the person that matches the qualifications. We even allow our clients to be directly involved in the selection. That's a key factor, the clients should be directly involved. 
They have to know the people that are assigned to them because If not, they will not be able to guide the team. They will not be able to help them in achieving their objectives because people will eventually leave without a sense of belonging, being a part of something big.
But they know the people directly, that built a relationship. And it allows a long-term working relationship, not only for us, but also for the client. So we have to be clear on that as well.
Derek Gallimore:  I agree with that. I think it's important to remind prospective clients that this is as close to standard employment as possible. They're not just people that you grab from the bench and they start doing the role. 
It's about developing job descriptions, going out to the market, screening people, finding people that fit with the skill sets. Also, the culture, the mission, bring them on board and then spending time with them to onboard them. 
In most ways, it's not different to employment in any respect. I think that's where laying those strong foundations then develops a successful account.
Eric Manalastas: We're just taking out the hard part from there. We're doing the dirty job of trading, finding the right people, because the way we do it, let's say, if the client needs just one person for a specific role, we'll probably have to interview at least 10 to 15 people to meet that requirement for that role. 
Then, we will only forward at least three or four of the shortlisted candidates to the client to allow them to select one. That's how we do the screening. We have all of the systems for the screening in place already. That will allow us to single out a good candidate that will be a good fit for the roles.
Derek Gallimore: It's a huge value add, isn't it? I think if people use recruiters in their own countries, it could be thousands or 10s of thousands of dollars just to get in the door of recruitment. Whereas, it's all sort of wrapped up in a done for you with the outsourcing industry. 
Often, the outsourcing suppliers like yourself can spot a good candidate. You know the local market, you probably have a pretty extensive list of prospective candidates as well. So, there's a lot of value adds there.
Eric Manalastas: Yes. I think that explains why our attrition rate is lower than the rest of the industry by providing a good fit and a good match with the candidate, talent, and then the client. Then if they gel, then that allows the staff to stay longer.
It's to the good benefit of the client because the staff will more productive instead of just every year, every six months training new people. It's a challenge to keep changing people, keep training, and then keep replacing other than growing them within the team and then letting them stay for two, three years on the same account
Derek Gallimore: For sure. In terms of the onboarding, training, skill development, how much do you see is your role in training a new client to outsourcing versus actually getting the staff member up to speed? Do you see that there is a learning curve for people that are starting to build an offshore team?
Eric Manalastas: Yes, there's a learning curve for them, especially for those that are doing this for the first time. We prefer to work with potential clients that will outsource to the Philippines for the first time because it helps them establish a good process. 
That's the reason why we go into a deep dive meeting with them to understand the process that they're doing, document that, then recommend certain processes to each client to make sure that it meets their operational requirements. 
Having that, we will be involved directly in the training of the new team. Then eventually, when the team grows, the client does not need to be involved anymore because our project team will take over and do the training. The client doesn't have to worry anymore if it's a new process that they're handing over. 
That's the kind of value that we add to the client. We help in documenting their processes. We guide them on how the best way to do it. We even provide recommendations of the kind of technology that will use to make it easier for both in the management of the team and in achieving their goals. 
So that at the end of the day, it's all about efficiency and savings and we want to help them achieve that.
Derek Gallimore: A lot of people, when they're starting out, they are concerned about what if it goes wrong, how do I get out of this? What are the easy way outs? But often, people overlook what happens if this is so successful, we build a big team. Then things change and we want to build our own office. So much, the focus is on how do I protect my downside? 
And so often we see the opposite, that the accounts are far more successful and they grow faster than what they expect, then sometimes the contracts they start at the beginning aren't suitable for a more mature team. How do you manage that with your clients?
Growing the business
Eric Manalastas: Good question. When we started the company, basically, I was using it based on my experience, I saw the possibility of growth where the client, eventually their business will grow in the Philippines. 
They would like to be able to hire the team directly but most of the contracts indeed are structured in such a way that there will non-competition and non-solicitation clauses in place, Not only in the client's contract, but also in the employee's contract with the company. 
So when I hired a team, that employee is prohibited from working directly, even if they're no longer employed or the client is no longer connected with a company. They are prohibited from working directly with that client for the next two or three years because of the non-circumvention and then non-solicitation clauses. 
I've seen that happen, and I've seen that caused problems before. So we address it at the outset right away. We talk to our clients and ask them about the objectives then ask them, when your team grows in the Philippines, do you tend to hire them directly? 
From the very beginning, before we even start, we already asked them How do they want to exit? What kind of exit do they want? Because we want to give them a very smooth transition of growing their business in the Philippines. 
So what we allow them to do is that we let them hire the staff directly after two years. So we have perfected that process already and have turned over three teams to successful clients to the Philippines. 
Two of these teams are in Davao, still, and they have grown triple, their numbers. It was to maintain a good relationship with everybody because we know the litigation has to be involved, with a client exercise their option, we have the process in place to do that, and we turn over a good team to them. Everybody just switch from us to the client the next day. 
Most of the time the clients seek our help when it gets to setting up their own team in the Philippines. In setting up their business, we provide that help for them. We guide them until such time that they are ready to move into their new office. 
That's the kind of business model that we provide our client. It's not like okay, we don't want to be beholden to you, but we don't want to prohibit you from growing. So if that happens, when growth happens, we will be there to support them all the way to the end.
Derek Gallimore: And you see it so often that it's such a win-win for everyone, really, for the client, the staff and teams, your BPO, and in the Philippines as well. 
It's incredible that people start here, they're pretty worried about the whole thing. They're pretty timid, hire one or two seats. Then as soon as they get comfortable, they see the huge tension there. They're sort of adding people by the day or week or month. It's an exciting period for a lot of clients isn't it? 
It can be, of course, sometimes a rocky start. I remind people that outsourcing is no silver bullet. It's still hard. You're still managing an operational team and navigating the sort of ins and outs of business, but the vast majority of clients do have incredible results.
Eric Manalastas: Right, and then we can't keep that from happening. Growth can happen and we don't want to block that. It will benefit the city anyway. If they are located in the city, more employment will be added. So we provide that option to them from the very beginning. They know that if they want to go that direction, it will not be difficult. 
But for some clients, it doesn't make sense to go that direction. They want to stay, so we have clients that are with us already for the past four or five years. Some of them because of the numbers that they're getting, the growth that they're achieving. 
It makes sense for them to already establish their own office and we help make that happen the easiest way possible so that it won't be that difficult for everybody.
Derek Gallimore: It's incredible. I just think it's important to highlight the fact that everyone is behind the outsourcing industry in the Philippines. It gets such incredible support from the industry, the industry players, but as well, these ICT councils, the government, the local councils. 
Everyone is doing as much as they can to support this industry, foreign investment, and foreign clients. So it's really a fertile and positive environment for people to come into.
Eric Manalastas: Yes. Just to give you an example, we have this client a few years ago. They're out of Sydney in Australia. They started with us. 
From the very beginning, I asked them when they start growing, do you intend to grow your team? And how many people do you intend to put in the Philippines? Do you intend to hire them eventually? They said, we just got a need around 20-25 people maybe, but it would be nice to be able to hire them directly if it ever comes to that. 
So we put that as an option already in the contract. Sure enough, after three years the team has grown and it makes sense for them to establish their own office. So we turned over the team to them. They already registered a new company in Davao city. They set up their own operations. 
Lo and behold, I just learned about a few months ago that their team is now from 30. They've grown to 150 people. That's the tremendous success that they're enjoying here in Davao, supporting their business in Australia.
Derek Gallimore: Incredible. Fantastic. Eric, it's been amazing. We've known each other for a little while, but of course, we had time to spend and really get to know each other over the last few days. Fantastic to see Davao, I would really recommend that people. Consider, of course, Next BPO. 
Have a chat to Eric, but also the skills and the vast opportunity in cities other than Manila as an example, Davao. Eric, if people want to know more or have questions or want to get in touch with you, how should they do that?
Eric Manalastas: First they can go to our website, our URL: nextbposolutions.com. That's N E X T solutions.com. They can shoot me an email, that's [email protected], E R I C at nextbposolutions.com, and I will be happy to engage them in a call and see how we can help them in their outsourcing requirements.
Derek Gallimore: Amazing. Thank you, Eric and all of that will be in the show notes and thank you for joining us. 
Again, it was Eric Manalastas of Next BPO Solutions. If you want to get in touch with Eric or know any more about this podcast, go to outsourceaccelerator.com/268. And, as always, if you want to ask us anything, then just drop us an email to [email protected] See you next time.
Listen to more podcast episodes here: