Mike Grogan – Building Good Habits and Routines for a Better You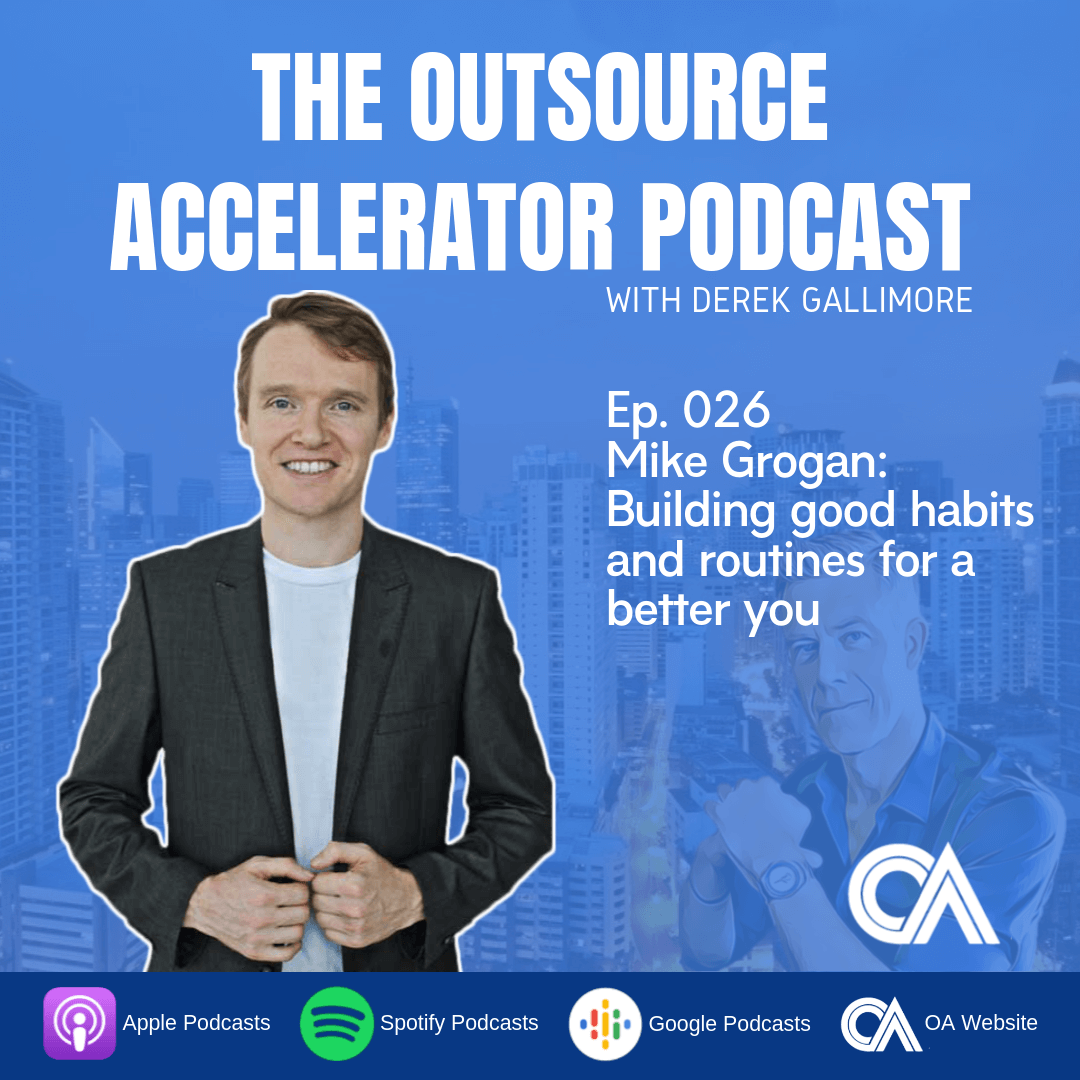 Ep 026 Mike Grogan
Derek is joined by Mike Grogan once again to discuss the effectiveness of forming good habits and routines to get the best out of people.
Summary
Derek and Mike discussed good habits good routines and how to get the best out of people.
The title if Mike's third book is Unlocking the Habit Code.
Behavioral change, habit creation is easy if you follow the right formula and focus on the right things.
90 percent of people know what they should do, people just do not know how to apply it.
Starting your day right by practicing the right set of habits, whatever they may be will have a huge psychological effect on people winning that day.
Mike thinks he totally failed as an author and people waste their time as readers if they just read this book to consume more knowledge. We don't need to listen to more TED talks, listen to more podcast or read more books the biggest problem is the application.
Mike ran a program and they hope to run these programs every month in Metro Manila during weekends for individuals. This program encourages individuals to come and go on this 21-day journey.
One of the significant difference between the Philippine workforce and especially within the BPO workforce is the impact of shift working. Filipinos normally work nightshift. They often travel two hours to work and back, they travel through heavy rains. They're working nightshift and oftentimes they don't have the best sleeping arrangements.
It doesn't matter what time people start their shift they can still use this approach in their morning ritual. It's simply having that time where people dedicate themselves to growing. And that will have a positive effect when they go to work.
Key Points
Most of the time people know what they should do, they just do not know how.
We can help improve other people's situation by education or educating them.
Working nightshift can really take a toll on someone's body, lifestyle, and diet which is why it is very important for people to take care of themselves and dedicate time to grow.
Resources
outsourceaccelerator.com/podcast/episode26
Transcript
Expand transcript
Listen to more podcast episodes here: