How businesses can recover from COVID-19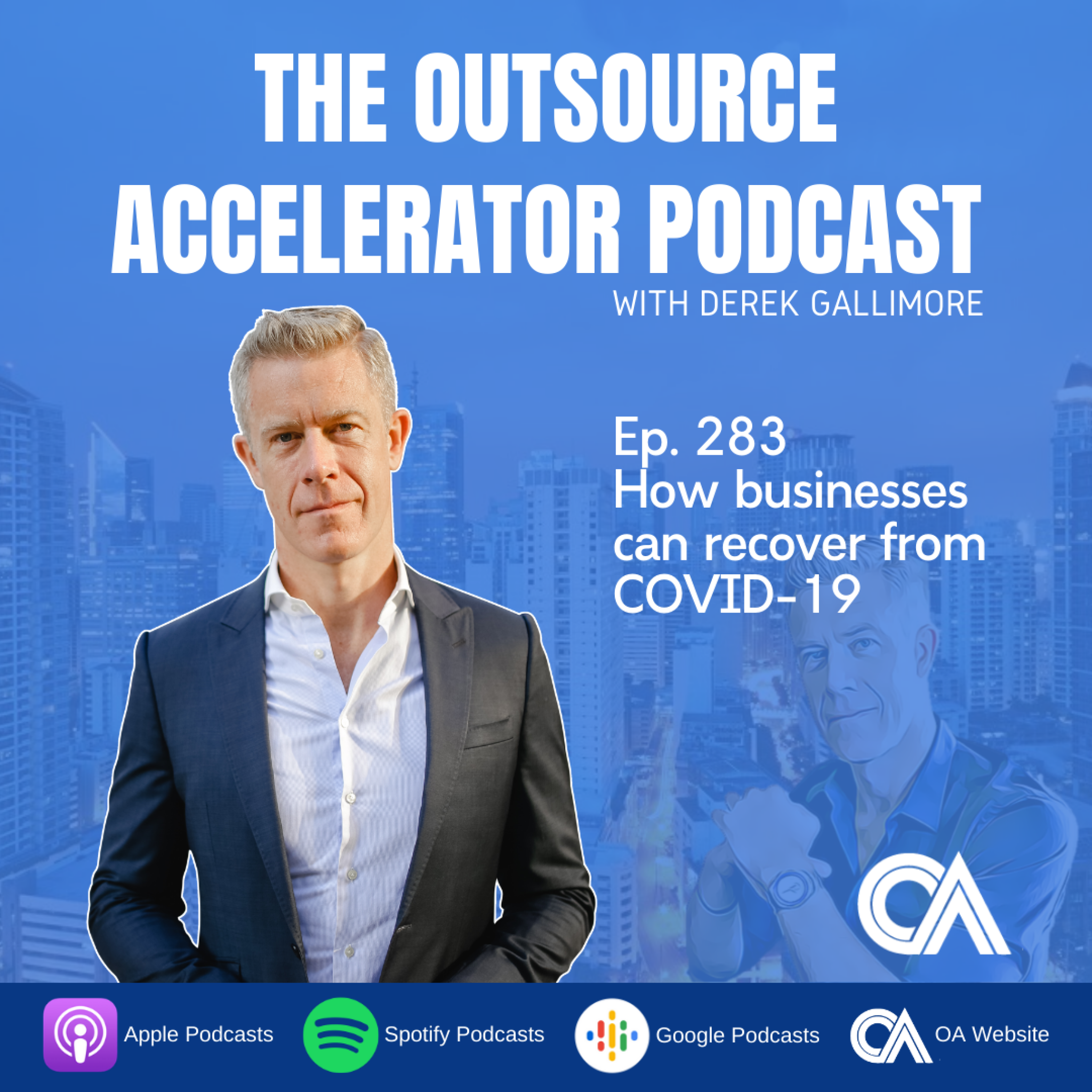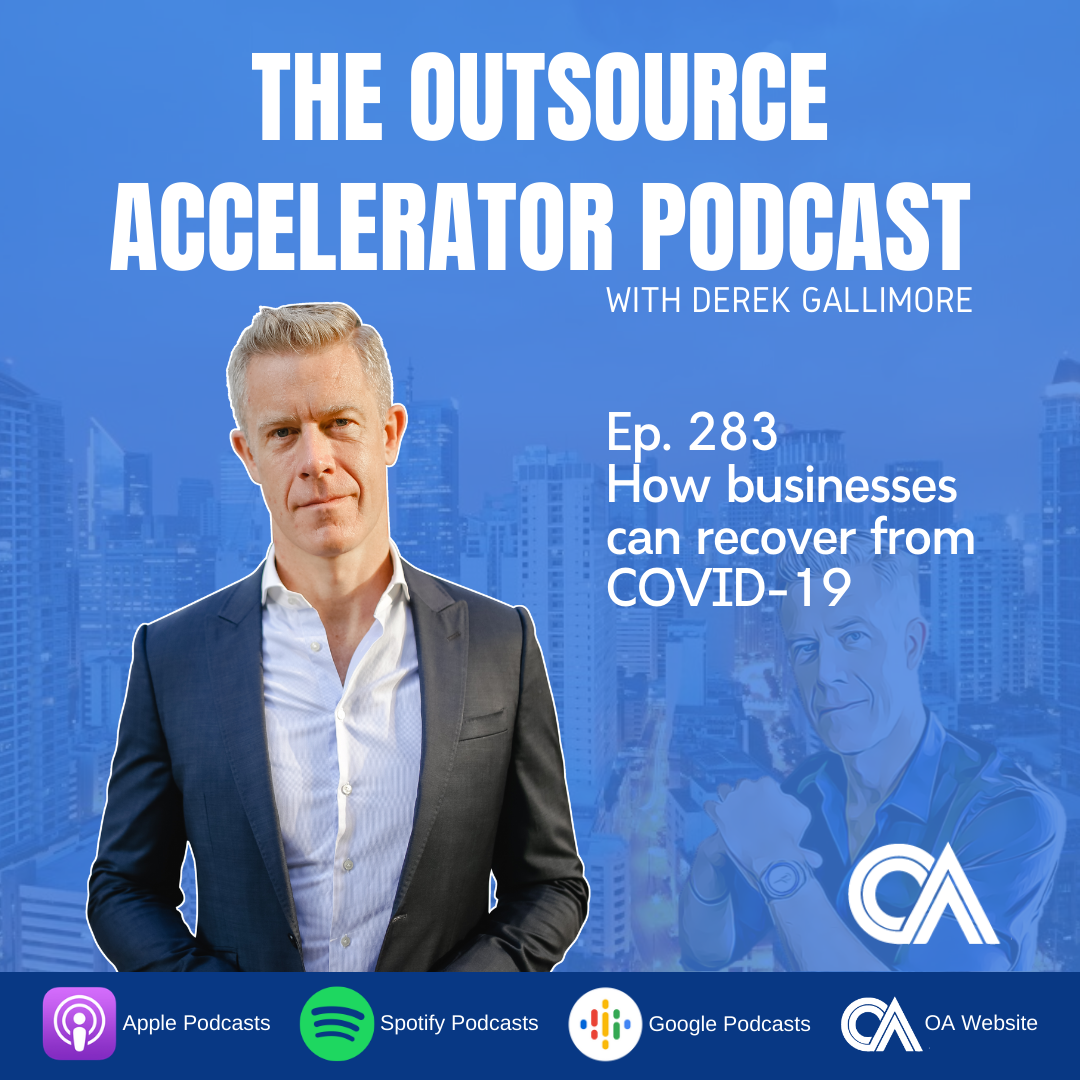 About Outsource Accelerator
In this episode, Derek Gallimore reads an article from The Source entitled "COVID-19 Business Recovery Plan". The Source is the educational page of Outsource Accelerator that stores thousands of materials to learn more about outsourcing, remote teams, and how businesses can manage them.
As lockdowns worldwide continue due to COVID-19, businesses look for ways to recover and continue their operations these times. with this, he encourages entrepreneurs and startups to outsource their services as a way to slash cost, adapt through the times, and rebuild their businesses.
References:
COVID-19 Business Recovery Plan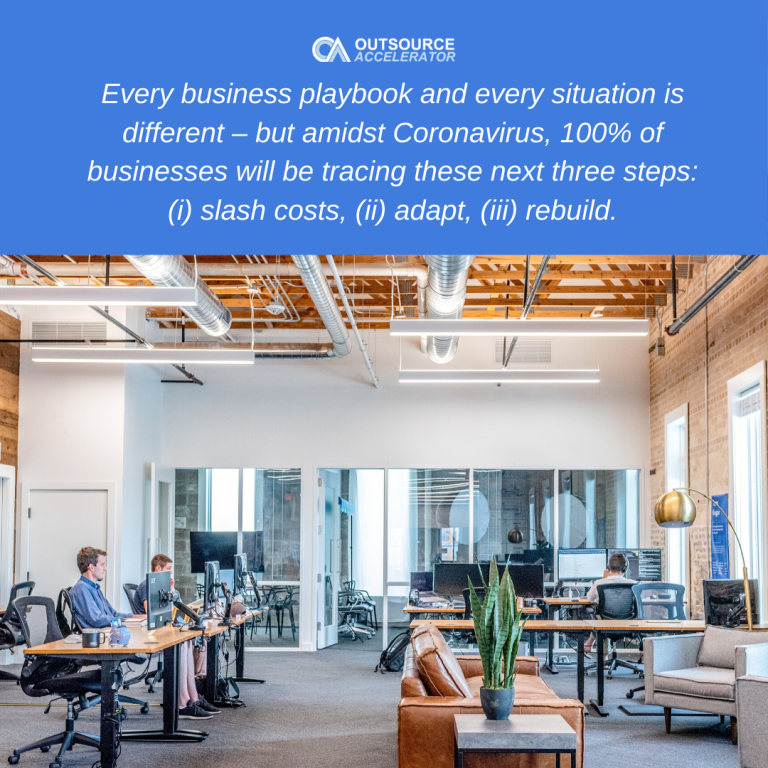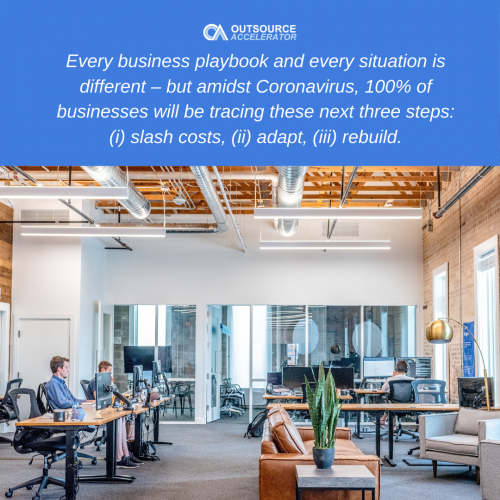 In the episode, Derek Gallimore reads the article entitled COVID-19 Business Recovery Plan. Along with ongoing lockdowns are the continuous disruptions in businesses globally. With this, Derek encourages every business to outsource operations as a way to cut costs and slowly recover.
This article from Outsource Accelerator's The Source states the impact of the disease according to Silicon Valley's Sequoia Capital, what businesses can do during this disruption, and how business process outsourcing can help them recover from this.
COVID-19's impact on businesses
According to Sequoia Capital, Silicon Valley's venture fund company, COVID-19 is the black swan of 2020. The disease has come unpredictably and is now causing a severe impact on the economy. It bore its effect on different aspects such as employment, transport and migration, and the way of living for everyone.
Derek mentioned the different curves of recovery for businesses, namely the V-shaped and the U-shaped. As experts said, depending on how businesses adapt, they may quickly bounce back or have a slow climb out. 
What businesses can do about this
The current situation demands better strategies to keep the businesses afloat during and after the crisis. With this, Derek states that they have no choice but to trace these next steps: slash costs, adapt, and rebuild. 
Slash costs
Lockdowns caused non-essential businesses to temporarily close, affecting their finances negatively. They should respond to this quickly by slashing non-essential costs to save.
Adapt 
Many enterprises and institutions have found a way to continue social events and operations by adapting. For instance, Airbnb introduced Online Experiences where everyone can virtually travel and meet people.
Rebuild 
Businesses should use their adapting strategies to rebuild. Recovery may take several years and a long process, but with constant determination, they will cope and go back to business as usual in the future.
How outsourcing helps in business recovery
Outsourcing can be used as a way to slash costs and form offshore teams for a business. It bears its usual advantages such as up to 70% savings, flexible team management, and highly-qualified candidates. 
Currently, in top outsourcing countries such as the Philippines and India, BPOs operate on a work-from-home basis, making it easier for SMEs and startups to operate. Outsource Accelerator has provided a recovery planner in the article along with a few tips on how they can start their business recovery plan.
Listen to more podcast episodes here: