Clint Luna and Chad Chambers of MVP – Outsourcing in the new normal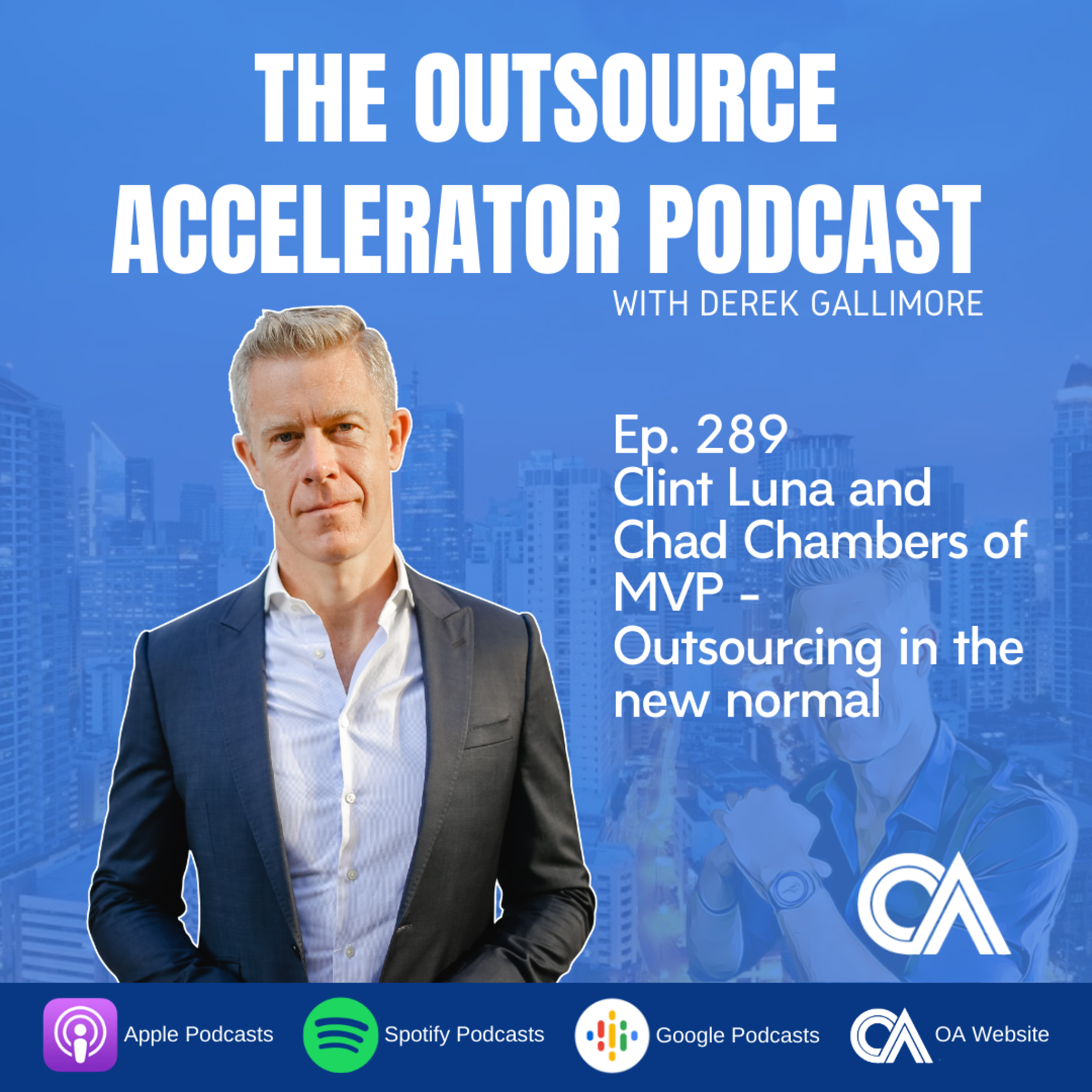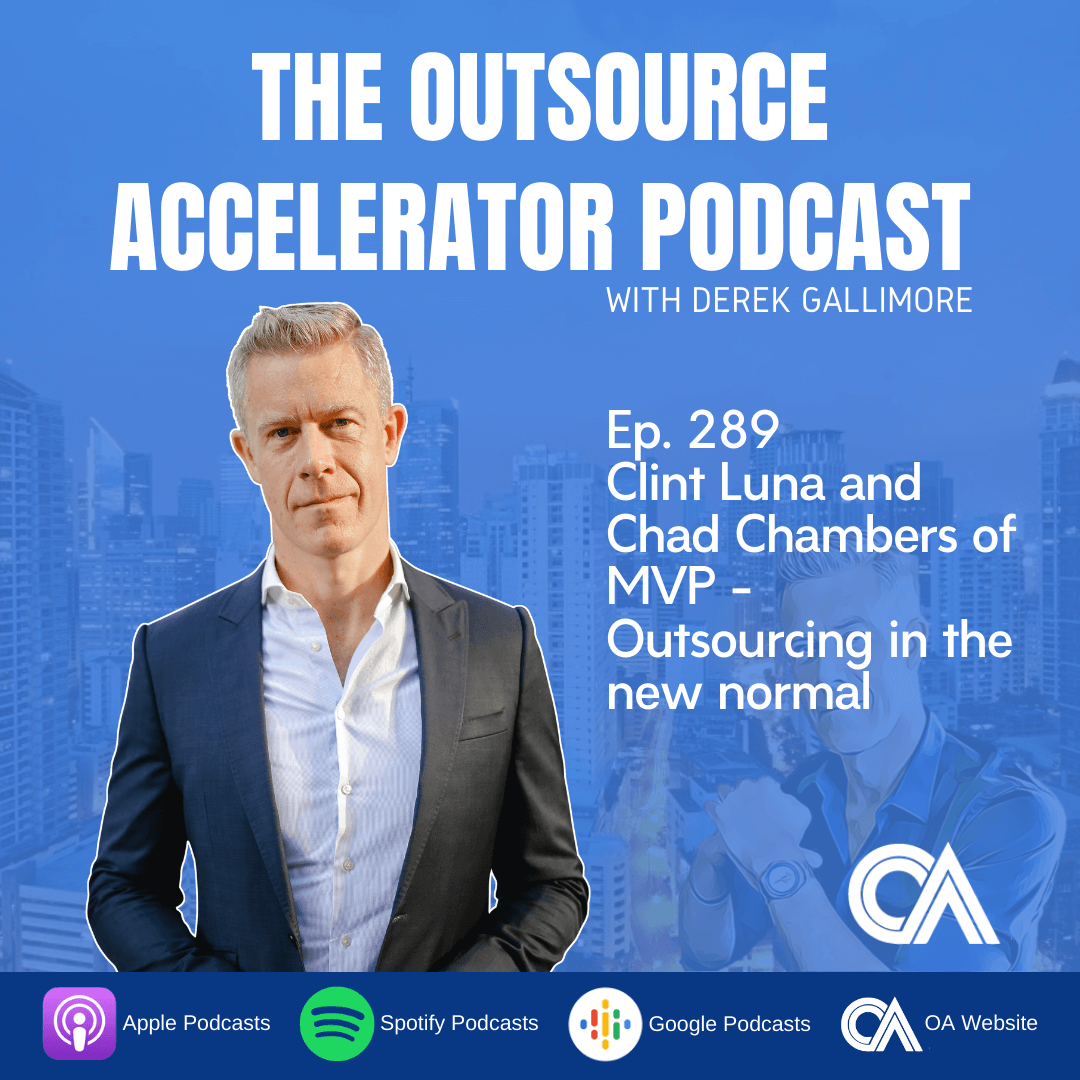 About MVP Asia Pacific
Derek Gallimore talks with Clint Luna, CEO and co-founder, and Chad Chambers, general manager in the Philippines, of MVP Asia Pacific. They help businesses across the globe to expand and save costs by providing offshore staffing.
Clint and Chad share their experiences and insights on outsourcing and remote working in the new normal. they will tackle how their company coped up with the disruptions, adjusting to work from home, and how their clients turn to outsource more during the crisis.
References: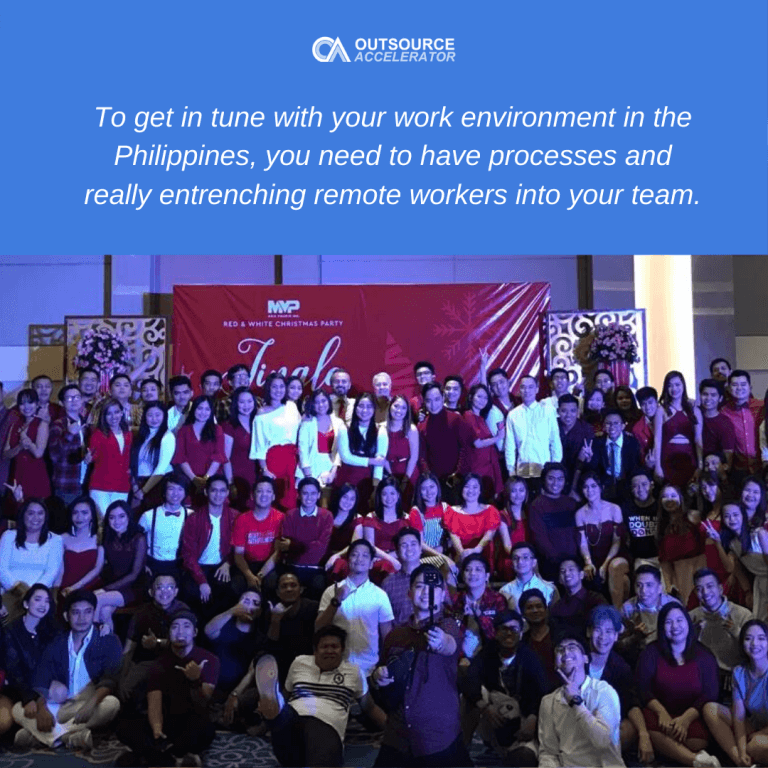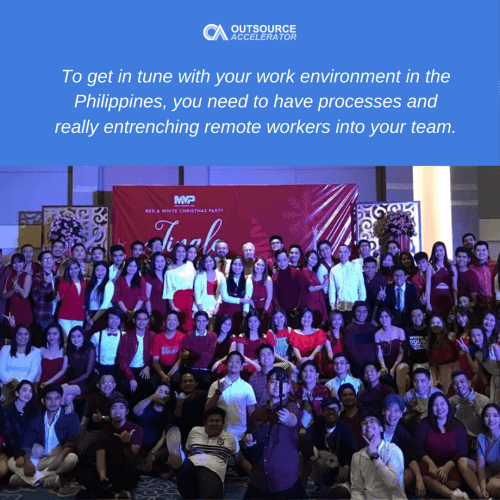 The COVID-19 pandemic continues to challenge businesses to come up with ways to successfully manage a remote workforce while rethinking their strategies to adapt to the new normal. MVP Asia Pacific (MVP), a business process outsourcing (BPO) company based in Clark, Pampanga, is no exemption.
MVP Asia Pacific's beginnings in the Philippines
CEO Clint Luna tried offshoring three or four years ago when the telco infrastructure company he's working for at the time needed to scale up quickly. They started with five people in the Philippines that quickly grew to forty, which opened his eyes to the effectiveness of outsourcing.
From the engineering sector, they started to outsource more in the accounting, general admin, and customer support roles. The company quickly grew to over 300 staff over the last couple of years.
Adjusting to a global crisis
When the news of the COVID-19 virus first broke, Luna admits to experiencing a downturn, with clients even thinking about onshoring their staff. However, as people got a little bit more comfortable with the situation, the compensations reversed again, as clients further realize that BPOs can help in their companies' cost-saving initiatives.
When it comes to the work environment, Clint claimed that they were lucky to have planned ahead of the curve to move their employees to a work-from-home environment even before the announcement of the lockdown. They already have their internet and hardware set up and ready to go.
Further, working in the middle of a pandemic is looking good for MVP. Chad noted that it's because they work with a lot of really good and adaptable people. He said that their focus is on maintaining employee safety; they plan to go back to the office in a staggered approach.
Adapting to cultural nuances
Having work experience around the globe, general manager in the Philippines Chad Chambers knows that you have to get in tune and adapt to cultural differences. Working with Filipino employees, here are some points that Chad and Clint noticed:
Filipinos love to be included. Involving employees on any kind of team building, even just a pantry session on Zoom or just recognizing them in newsletters make a huge difference

Get to know them personally. Personal information like family members' names, and asking about their families are not a big deal for Filipino employees. Chad said that getting to know your employees on a personal level plays a role in employee retention.
Further, Chad added that having your outsourced workers involved in your onshore teams' activities, like weekly town hall meetings or Beer Fridays, plays a critical thing that a lot of people miss out on.
Outsourcing in the thick of COVID-19
Chad predicts that the Telehealth industry is really going to pop even post-pandemic because it's an industry that appreciates the value of remote teams. In the Philippines, according to Clint, there are a lot of nurses that are cost-effective and ideal to do medical transcriptions because they understand the lingo. MVP is excited about telehealth as an outsourcing model and how it can play into and leverage the sector.
Moreover, when talking to clients who are looking to outsource staff, Clint said that they have an exploratory call to understand their potential client's business to do a little bit of pre-qualification interviews to make sure they're ready to outsource.
If not, MVP provides suggestions of roles that could benefit the company, then they go find qualified candidates. Chad added that they also show proof and success stories to help clients who are new to the outsourcing industry in their transition.
For those who want to get in touch with MVP, you may reach out via email at [email protected].
Listen to more podcast episodes here: