Connor Gillivan – Outsourcing from FreeeUp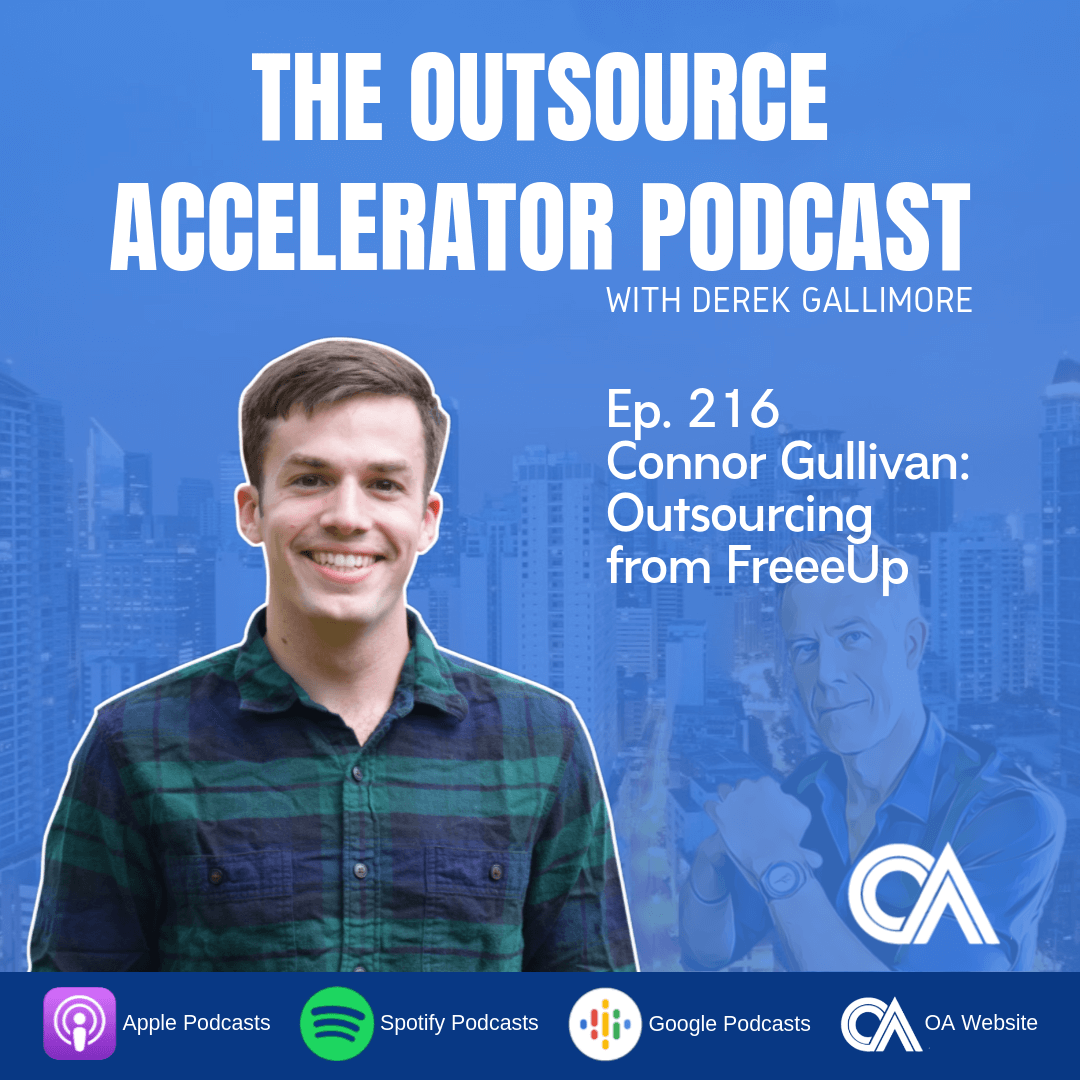 Ep 216 Connor Gillivan
FreeeUp
Connor Gillivan joined me for the second time to deep dive into FreeeUp, an outsourcing freelancer platform co-founded by himself. In this second episode, Connor shares how his outsourcing platform compares with the other providers and the core values that differentiate FreeeUp.
There's a higher quality of freelancer in FreeeUp and I think that a lot of it had impressions people get a freelancer and outsourcing is because there's just kind of anyone out there in the marketplace.
Connor Gillivan
Connor serves as the CMO of FreeeUp handling all marketing, advertising, content, partnerships, and website/software design. In the 3 short years that he's been working on FreeeUp, they have grown their user base rapidly to over 15,000 clients from all over the world. FreeeUp also received over 150,000 applications from freelancers wanting to join the platform.
Listen to more podcast episodes here:
References