Angela McDonald – Building an Effective Recruitment Structure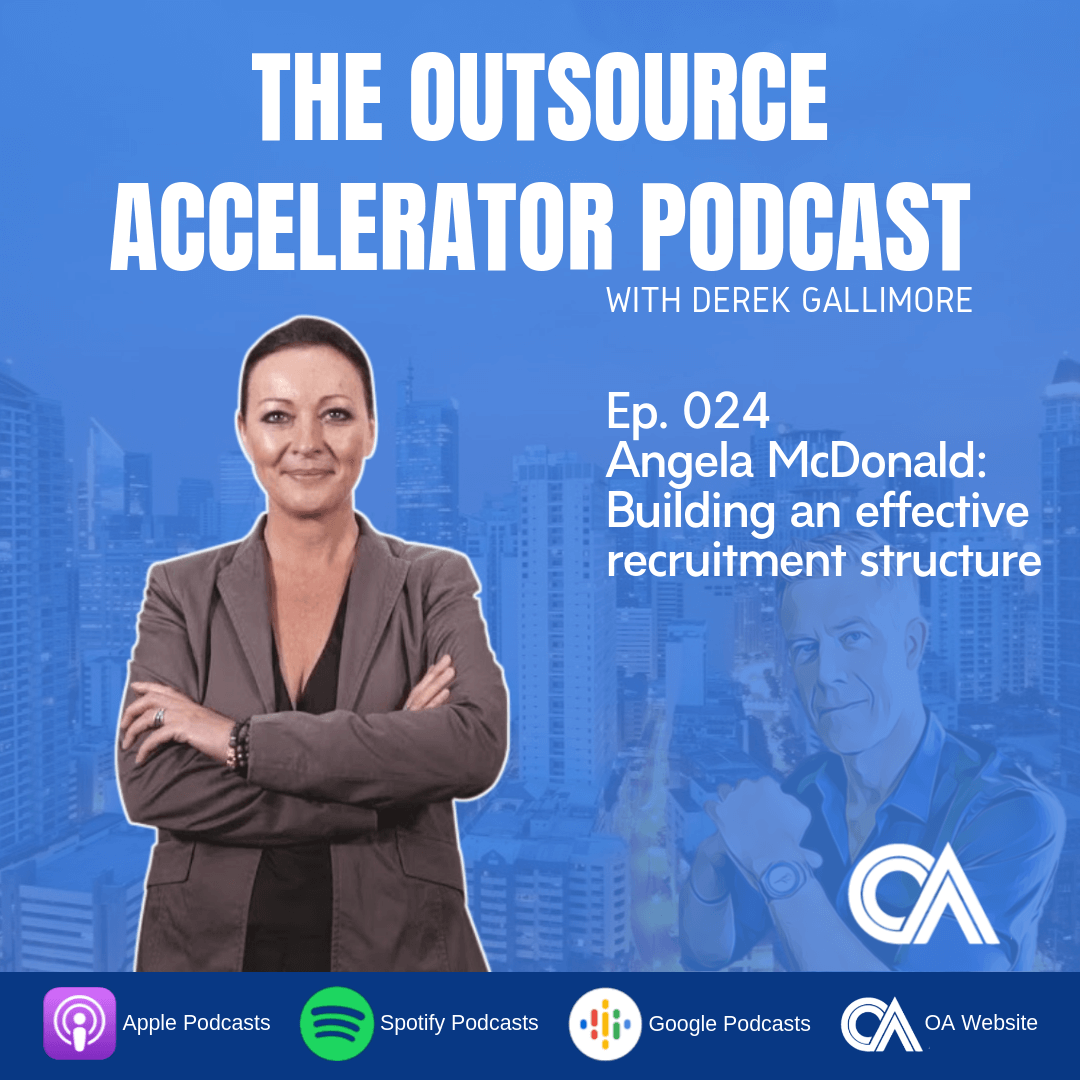 Ep 024 Angela McDonald
Derek is joined by Angela as they will discuss more about recruitment and how to deal with recruitment agencies.
Summary
Prior to Angela's position in Deployed which is her current BPO, she worked in recruitment so she has vast experience in recruiting within the Philippines.
Majority of the clients that Angela has dealt with were from Australia since that was their initial market which was great culturally wise.
Since recruitment companies get paid commissions, the candidates get confused where they are applying since they are applying for maybe two to three different companies.
It would be good to invest in one to two solid recruitment company.
Recruitment is not an easy task, there's a lot of management and business books written about recruitment and it's no different in the Philippines.
The talent pool in the Philippines is really good, obviously, they are good in English and their accent is very neutral.
The most popular roles in the Philippines are Front and backend developers, iOS, Android, graphic designers, accountants, bookkeepers, admin.
The Philippines uniquely have a 13th month, sometimes even 14th and 15th-month pay.
The Philippines is very closely culturally aligned to the West.
Key Points
It's good to rely on one solid recruitment company for your recruitment needs instead of two or three companies who would not understand what or who you need.
The whole recruitment process is not an easy task and it's no different in the Philippines.
You have to take into consideration the 13th-month pay in the Philippines and include that in the budget for the gross annual compensation.
Resources
outsourceaccelerator.com/podcast/episode24
Transcript
Expand transcript
Listen to more podcast episodes here: