An Outsourcing Startup Journey – with Johan Jedaker of Bettersupport.io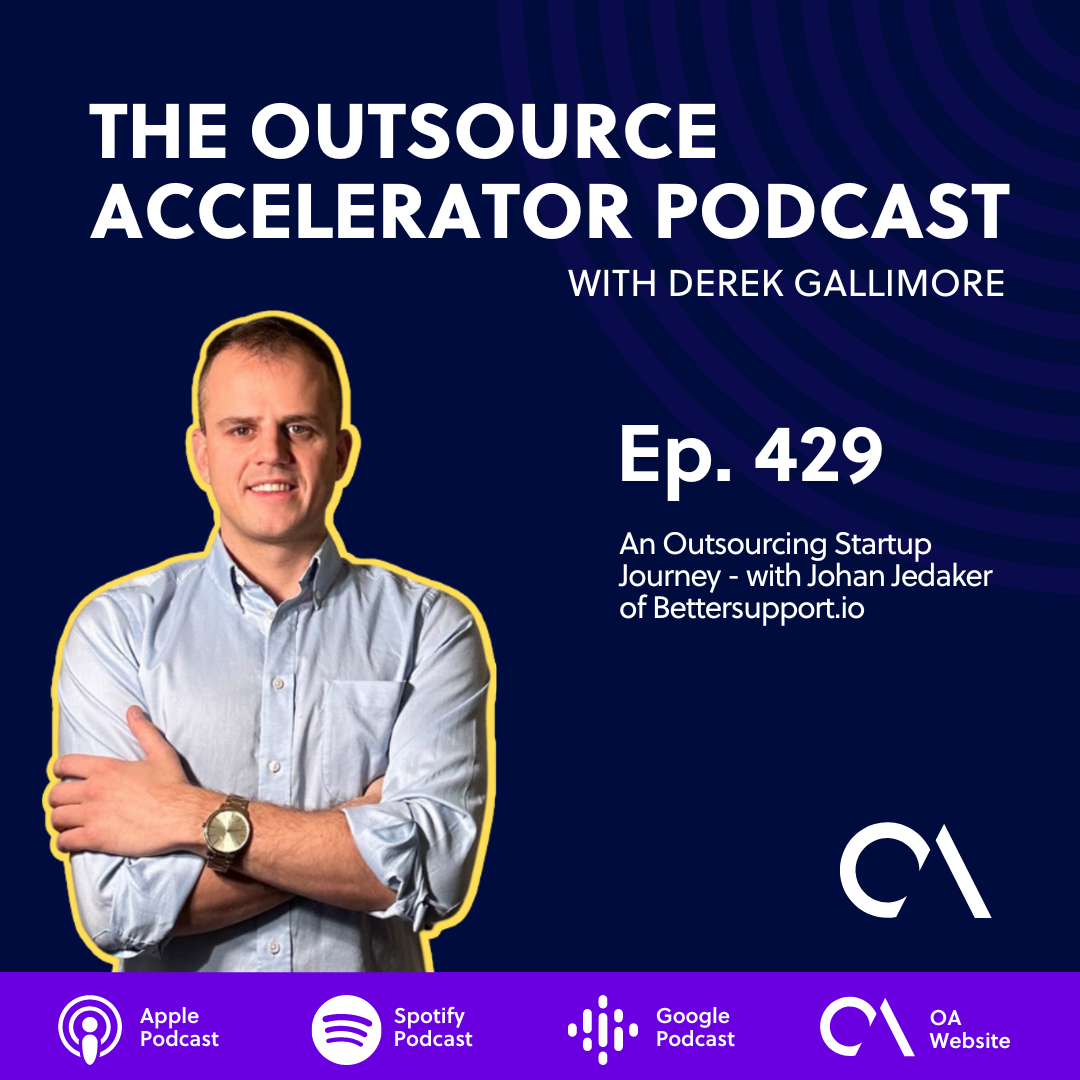 Better Support
In this episode, Derek speaks with Johan Jedaker, the founder and CEO of Better Support. Better Support is a Philippine-based BPO that builds remote teams to help augment its clients' business processes. 
Better Support specializes in influencer and affiliate marketing, collaborating with social media influencers to advertise their clients' products and services. 
Derek and Johan discuss the latter's roots in the BPO industry, Better Support's setup, and touch upon Europe's current outsourcing scene.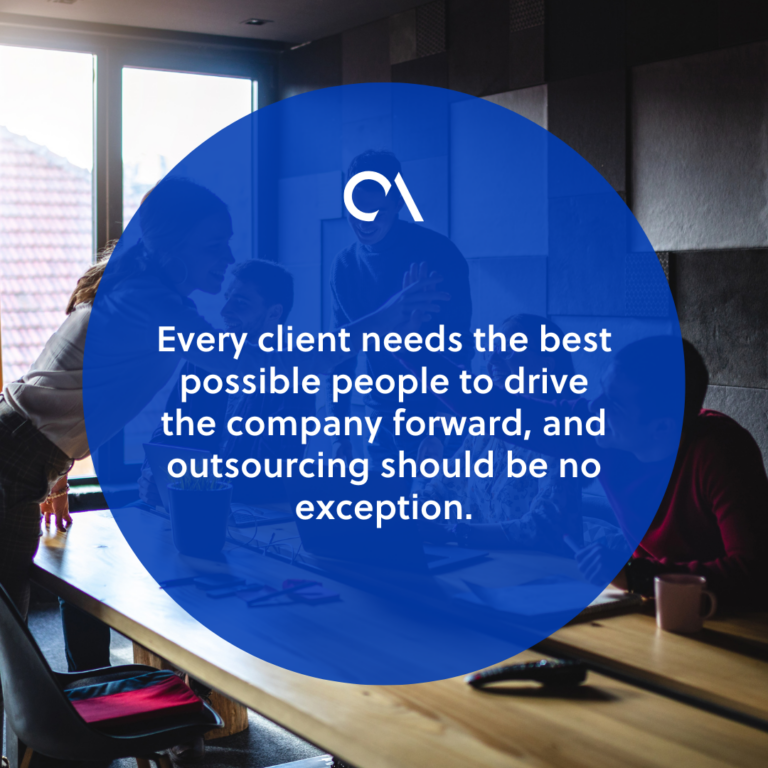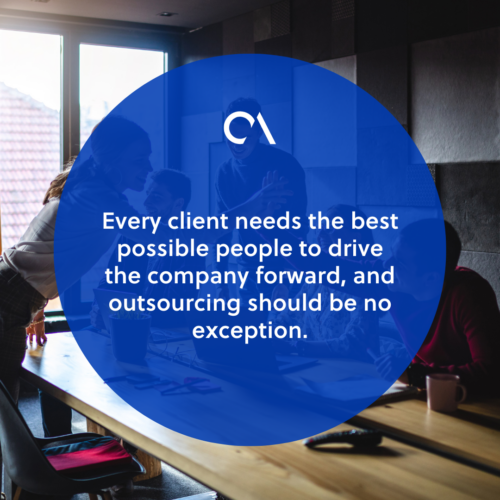 Rising up the BPO ladder 
Johan was born in Sweden but lived most of his adult life abroad. In 2014 he was convinced to stop by the Philippines after working as a dishwasher in Australia.
He describes falling in love with the place but quickly running out of money. Thankfully, his efforts led to an entirely new career path. 
"I searched for a job everywhere and had almost given up before I managed to find a job as a Swedish bilingual customer service agent working graveyard shifts. And long story short, I built myself a career, worked my way up to become a co-owner and CEO, before I left the company in 2014 to start my own." 
He was "blown away" by the scale of the outsourcing industry in the Philippines and how "part of the company centered around [it]." 
When asked about any lessons he took away, Johan credits his time as a beginner agent in helping build Better Support to its current size. 
"I think one benefit is that I experienced how it's actually like to work as a customer service representative doing the night shifts," he says, adding that he "understands how it's like for his employees." 
Better Support currently only recruits agents in the capital region of Manila, reasoning it's easier for frequent company meetups and events. Still, Johan doesn't see this as a shortcoming, mentioning that they've still been able to offer bilingual services, as "in Manila, you would find a lot of different languages." 
He thinks that, "With any outsourcing company, every client needs the best possible people to drive the company forward, and outsourcing should be no exception." 
"So we spend a huge part of our time taking care of our employees to ensure we keep recruiting the best talents in the industry."   
A truly remote setup
Better Support has a truly remote setup. Johan says his vision was "to work for Better Support [to be] as pleasant as possible." 
Observing that most people wasted time on the commute to work, Johan decided early on to be  "high-tech when it comes to how we run our daily operations."
"And for us, that means using a virtual office, working behind remote desktops for security purposes." 
He says that this virtual office has been "a great help" when it came to the company's aim of being on "the front foot when it comes to running things remotely."
On likening the setup to Derek's description of the metaverse, Johan says they "can collaborate there, send files to each other, [and] even have a manager responsible for weekly events." 
Outsourcing and Sweden 
Going into the perception of outsourcing in Sweden, Johan admits that the industry is "not as developed as in the US or Australia, but there are a lot of things happening." 
He acknowledges freelancing networks like Upwork and Fiverr as helping to accelerate outsourcing for small and medium-sized businesses. Additionally, he also brings up the pandemic, saying, "it really helped eliminate the fear of having people work remotely."
He goes on to describe Sweden's English proficiency as a major strength for expanding outsourcing companies. 
"You can see that a lot of Swedish companies are growing their businesses outside of Scandinavia, and that really makes it easier to outsource to a company that has English as a language," he notes.
"Swedish companies, especially ecommerce companies are really on the front foot. I think we can expect a lot of Scandinavian companies to outsource to countries such as the Philippines."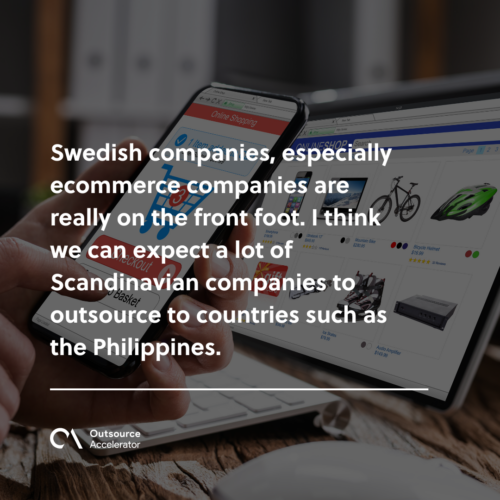 "It's up to companies such as Better Support to make [them] open their eyes to outsourcing for English languages." 
Johan is always available on his LinkedIn as well as his email [email protected].  
You can also visit Better Support's website to see more of their services at https://bettersupport.io/.  
Listen to more podcast episodes here: