32,000 Employees, 6 Countries: Optimizing Employee Experience with Bridgett Hart of ibex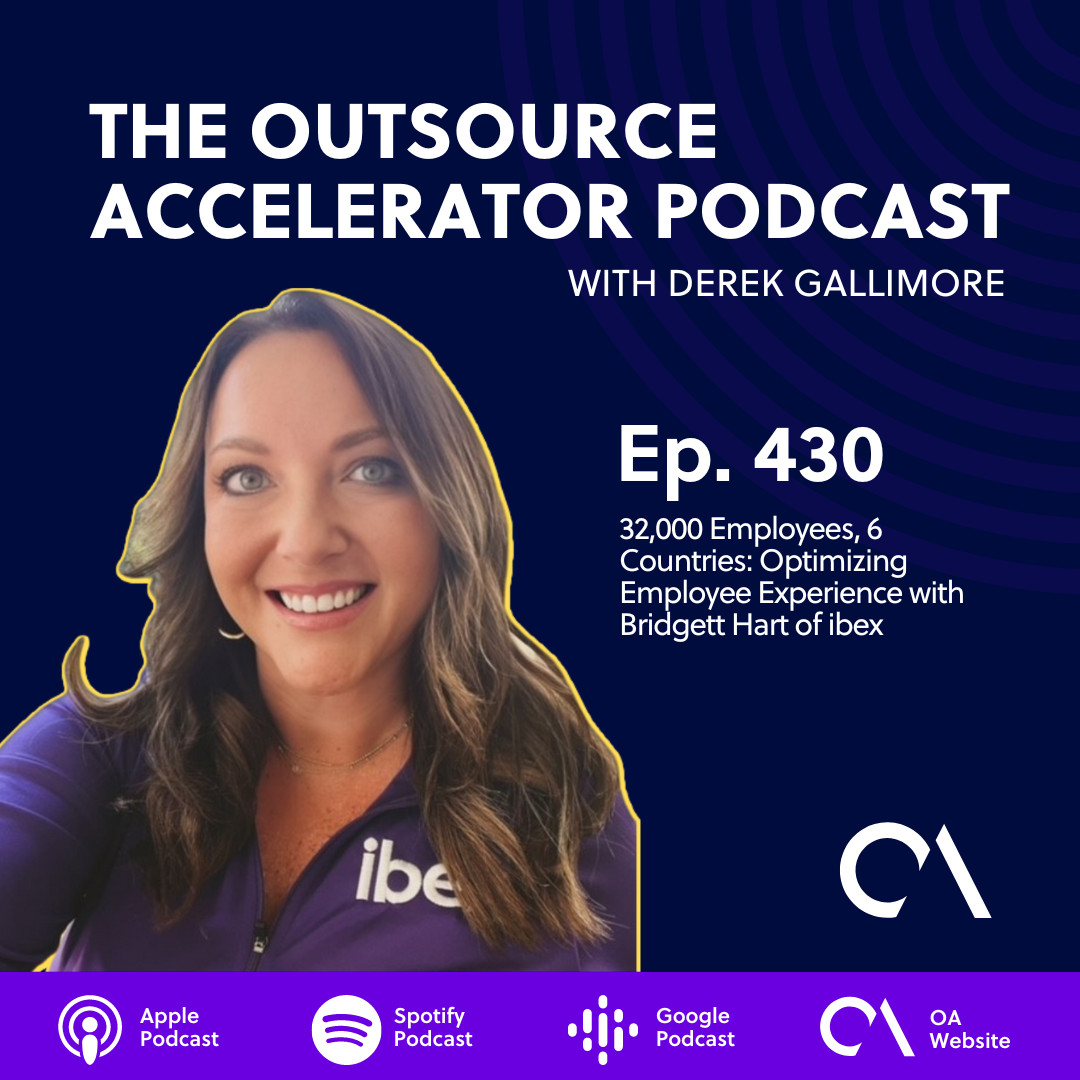 ibex
Derek Gallimore talks with Bridgett Hart, Vice President of Employee Experience at ibex. ibex is a global provider of business process outsourcing (BPO) and other marketing and customer experience (CX) solutions.
The company has over 32,000 employees across six countries, and Bridgett is tasked with overseeing communications change management and HR. Knowing this, it's an understatement to say that she has a lot of experience in employee management.
In this episode, Derek and Bridgett talk about employee engagement, management, and the evolving demands and requirements of today's employees.
The pair's discussion also touches on ESG and how "investing back into the employees in their experience" goes a long way in keeping employees happy.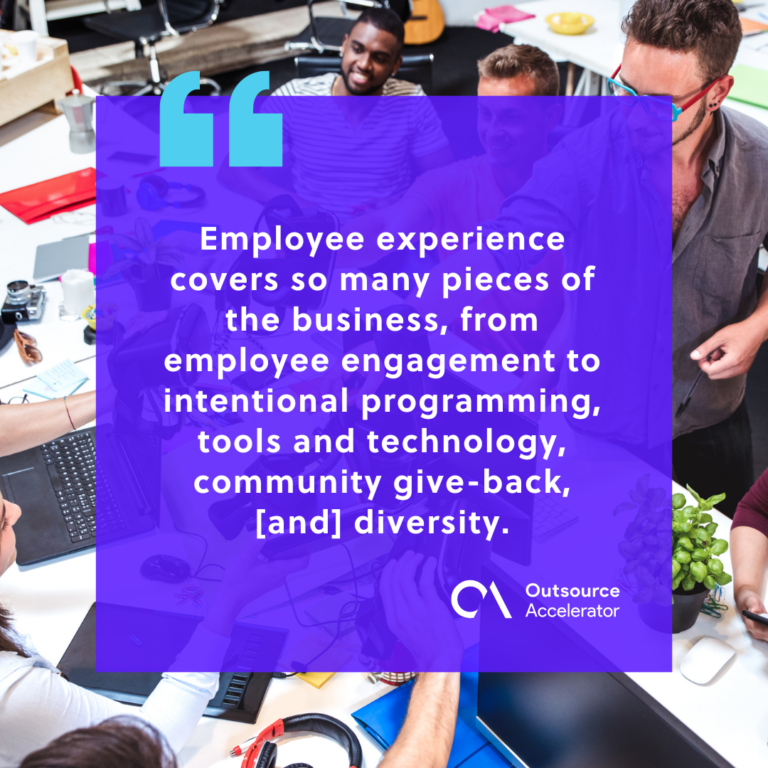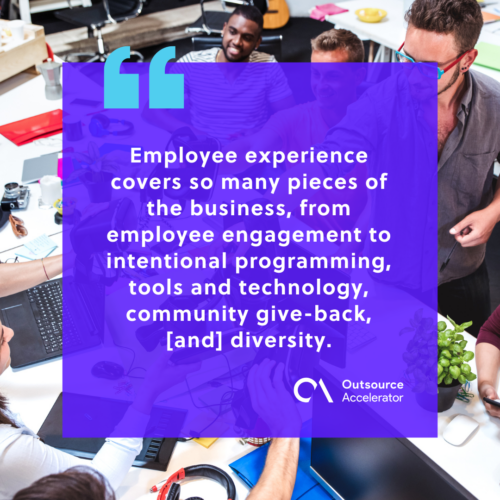 On building a positive employee experience
Employee experience is a relatively complex concept that covers a lot of areas in work environments. It  "covers so many pieces of the business, from employee engagement to intentional programming, tools and technology, community give-back, [and] diversity."
Until relatively recently, companies treated employee experience as nothing more than another corporate buzzword. It "wasn't something that [people] talked about all the time like we do today."
But ibex "evolved with the times into this role … and has been such a fantastic matchup for [Bridgett] because of their focus on employee experience."
However, building a positive employee experience is not a simple job. As Bridgett points out, "there are a couple [of] keys that it's really important for companies to establish when building out their employee experience function."
One of these keys is "a methodology or a framework." When cultivating a positive employee culture, companies "can't just start throwing a bunch of fun pizza parties on a calendar, or expect your employees to feel engaged." They need to be "more intentional" and "more structured."
What ibex did was build "a framework that resembles Maslow's hierarchy of needs."
"At the ground level, you have your most important items, training, tools, coaching, development, then as you move up, those needs are met, you're ready to move up in the triangle, you go into rewards recognition, and you start to build loyalty with your teams.
As you move on through the pyramid, then you offer mentoring internal promotions, and you help people to connect back with the business and with the community where they work and live, [and] we always make sure that we're seeking a lot of feedback because that's huge."
The key is "asking the employees, 'What do you want? What do you like? What did we do well? Where can we improve?' And actually internalizing [those] feedback to make a plan that aligns with the needs and wants of your workforce."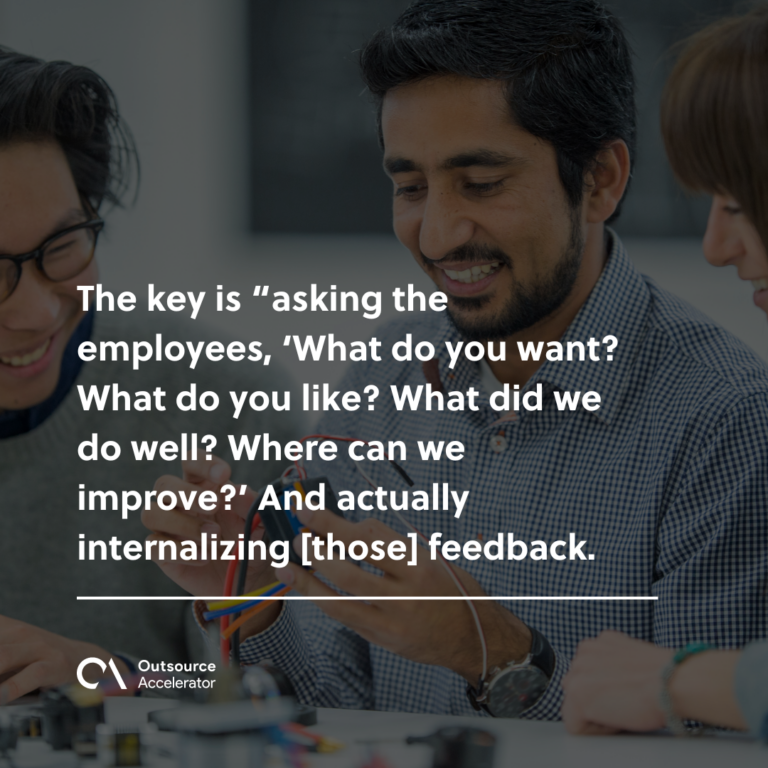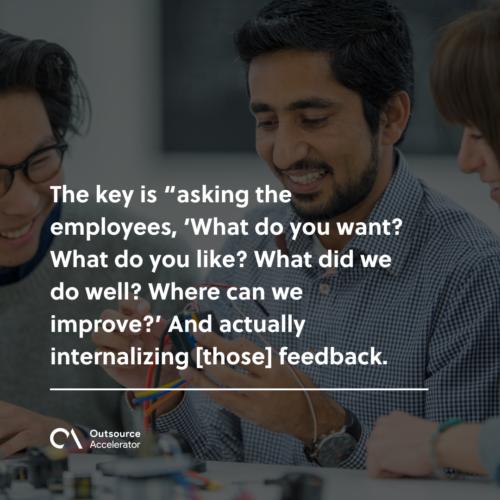 How ESG factors into employee experience
ibex has been the recipient of several corporate recognition awards for championing workplace diversity. These recognitions include one from Newsweek, "one of America's greatest workplaces for diversity."
The company's diversity and keeping with environmental, social, and governance (ESG) principles have helped provide a positive employee experience for its diverse global workforce.
For ibex, the "recipe that works for [them]" is "aligning under a common set of goals, our core values, our company goals, and making sure that those things drive us as a company driver vision and drop what we're doing, but at the same time, we do have respect and appreciation for those differences that are among our people."
Bridgett further adds that "It is hard to find activities or causes or initiatives that really unite people. But if you come together as a group and talk about those things, you can find the common grounds. And when you come together and unify around that, the results are really phenomenal."
A continually evolving workplace
Bridgett acknowledges that the global workplace dynamics are constantly changing but that the "change is gradual and ongoing."
What this means is that Gen Z workers – the up-and-coming new workforce generation – "has been well-prepared for the workforce as it currently stands."
Moreover, "now more than ever, people can find the right fit [in their jobs]."
"The optimal strategy [for businesses] will continue to evolve… Globalization is something that's coming everywhere, [and] this component of self-service and self-help … will be ongoing … and the businesses that adapt to that are the ones that are gonna be the most successful."
Bridgett can be reached via email at [email protected], or through her LinkedIn.
You can also visit ibex.co to learn more about the company.
Listen to more podcast episodes here: