Top 20 inbound marketing agencies worldwide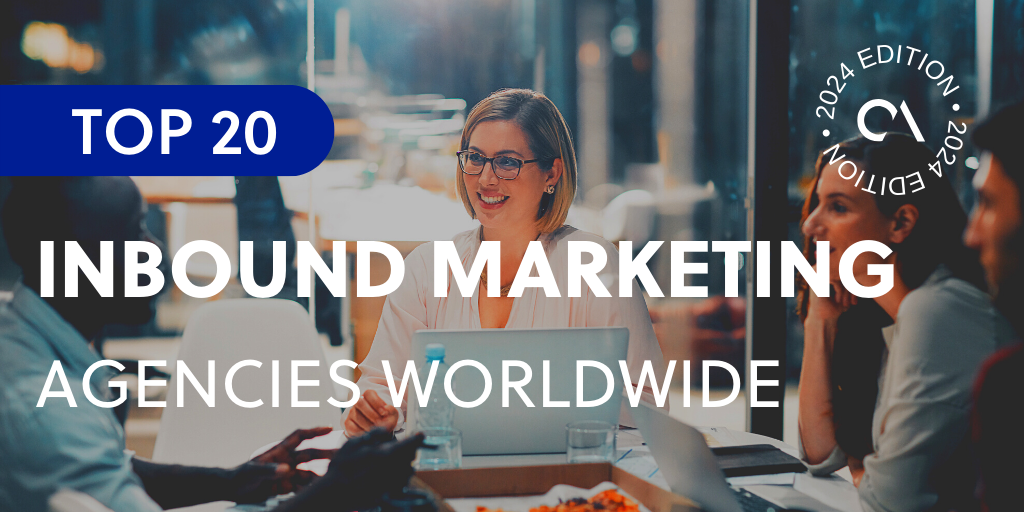 Inbound marketing simply refers to the art of attracting customers to your business, and some agencies specialize in this craft. With the right partner, you can align your team members and business processes to captivate and engage with your market.
Modern inbound marketing agencies often leverage a mix of digital and traditional marketing strategies to build a unique approach that works for your brand.
If you want to dominate your local market or step into the global stage, these are some of the names you should consider.
Top 20 inbound marketing agencies worldwide
What inbound marketing agencies can do for your brand?
Think of inbound marketing agencies as experts in positioning your brand to be more attractive to customers. After all, making people aware of your brand and giving them enough to care about it are the first parts of a sales funnel.
Inbound marketing itself is considered a methodology focusing on building your brand in a way that connects you to your target market. 
These outsourced service providers offer the following services:
1. Content creation
Content is king in the digital age. Content creation is an umbrella in itself and is valuable and inevitable for any marketing agency.
Regardless of the form, inbound marketing relies heavily on content creation to increase your brand's visibility.
A good content strategy communicates to your audience, presents what your brand is like, and leverages online algorithms to ensure they stay visible. In fact, 64% of successful B2B marketers keep a document on their content marketing strategy.
2. Keyword research
Keyword research is a particular task in search engine optimization (SEO), which ensures that people looking for your brand, product, or services are directed to you. Researchers find what keywords suit your brand and those that cater to existing gaps and opportunities in the market.
The right keyword will connect you to the right market. Keywords are often used as hashtags or as a part of the content creation strategy, inserted at key parts of the published content.
3. Buyer persona development
Aspiring entrepreneurs and start-up owners have heard that 90% of startups fail in the first year. What most people miss is that a large part of this is because their products or services have no market need, responsible for 35% of startup failure.
Granted, your brand has its product. However, not understanding the market need creates a disconnect between you and your prospective buyers.
Inbound marketing agencies can help you develop what your target market should look like.
After research and surveys create the buyer persona, this provides a direction for the rest of the marketing campaign. It keeps your marketing efforts targeted instead of shotgunning at the large, diverse consumer market.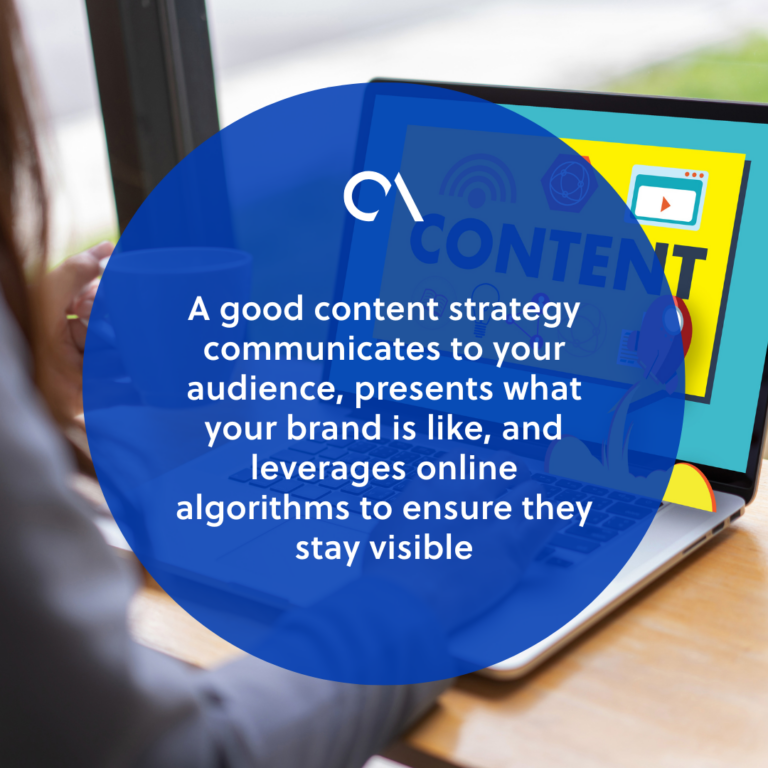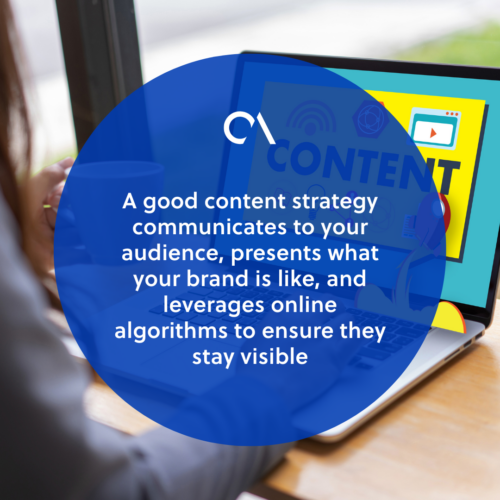 Outsourcing your inbound marketing needs
With Outsource Accelerator, businesses like yours can find the right partner to grow in this increasingly competitive landscape. As the world's leading outsourcing marketplace and advisory, anyone can access our global directory. Our online portal contains detailed information, pricing guides, and customer reviews.
Regardless of whether you're a solopreneur or a representative of a large multinational, we have the resources and expertise to match you with the right service providers. You can start exploring our outsourcing directory now.
Top 20 inbound marketing agencies
HawkSEM is a digital marketing firm based in Los Angeles, California offers end-to-end inbound marketing solutions. From strategy, execution, and monitoring, they've been the go-to partner for US-based and foreign clients.
The team behind HawkSEM has driven conversion for multinational entities such as Microsoft and Verizon.
As a performance marketing agency, KlientBoost focuses on accelerating client ROI through digital platforms. It leverages AI marketing techniques to hit customer KPIs.
Its services include paid advertising schemes, search engine optimization (SEO), email marketing, and conversion rate optimization.
Located in Avon, Ohio, Kuno Creative is a leading generator of qualified leads. With over 20 years in the marketing space, the firm has established itself as a trusted partner for a range of mid to large-sized organizations.
Kuno covers sales, marketing, and complete brand strategy for its clients. It is a top-rated partner for HubSpot, Google, Facebook, and Semrush, giving incentives to companies using these platforms.
SmartBug Media is a digital marketing firm based in Newport Beach, California, offering end-to-end inbound marketing services.
They can help companies accelerate profit and growth by specializing in demand generation, revenue operations, and e-commerce marketing.
SmartBug has proven its campaigns effective across various industries, including healthcare, finance, and software development.
Impact Branding & Design, also known as ImpactBND or simply IMPACT, is one of the top inbound marketing agencies in the world.
Headquartered in New Haven, Connecticut, this HubSpot Platinum Partner is known for Strategic Planning, Campaign Development, and Traffic Conversion, among others.
Aside from straightforward marketing services, they provide sales and marketing training by certified coaching professionals.
Vendili started out as a team of creatives helping brands grow. Now, it's one of the largest inbound marketing teams in the US, operating from its main office in Pittsburgh, Pennsylvania. 
Vendili provides various services for businesses of all sizes, from in-house production to SEO management.
They offer a wide range of inbound marketing programs, curated to fit each customer's needs. From cold marketing efforts to design optimization and analytics, they cover all bases to grow the brand.
An award-winning social media management company, LYFE Marketing has started to expand its services.
This Atlanta-based firm continues leveraging its social media expertise to grow its client's inbound traffic, deploying effective conversion tactics that helped build its solid reputation.
They have worked with major brands such as Domino's Pizza and the Hilton multinational hospitality chain.
osenorth is a digital agency focused on crafting consistent design and copy for their client, building inbound marketing strategies on on-page and off-page search engine optimization.
As an award-winning, full-service agency, osenorth has helped develop branding strategies for Lonely Planet, the Ritz-Carlton Residences in New York, and Meta.
Tracing its origins in the software development space, Indian digital agency NMG Digital now has a dedicated arm for supporting inbound marketing needs. The versatility of this organization has allowed it to emerge as a market leader in the Indian subcontinent.
Building on its web development and SEO background, NMG Digital excels at generating leads from social media platforms geared toward sustainable, long-term conversion.
A business-to-business (B2B) marketing specialist, Openthrive focuses on serving the manufacturing and technology sectors. It has become a trusted partner for large organizations and rapidly-growing startups by providing revenue growth at scale.
Given its experience, Openthrive is great at meeting industry standards in its service fields. Most of their work revolves around optimizing websites to drive omnichannel engagement.
Based in Bengaluru, India, Skepper Creative Agency is an advertising agency that helps brand growth through creative solutions. They drive inbound traffic through video marketing and website optimization and offer holistic branding solutions.
Aside from India, Skepper also has a location in Dubai, which continues to expand in the Middle East. Some of the largest clients include Infosys, Abbott, and Novo Nordisk.
Located in Harrisburg, Pennsylvania, WebFX boasts generating over $3 billion in revenue for the clients in its care. Its in-house inbound marketing teams cover all your needs, from web design to social media content marketing.
WebFX assigns a dedicated account manager for every client, working closely with your team to identify gaps and opportunities for improving inbound traffic.
Ignite is a digital marketing leader unique for its Certainty, a proprietary forecasting platform. Evaluating available company and industry data helps alleviate worries and minimize risks.
This industry-leading digital marketing agency excels in paid advertising, creative marketing campaigns, and SEO.
Ignite can access various paid media services, including media buying, Google Display, and Amazon marketing capabilities.
SGK tags itself as a "leading global brand experience agency" that has served multiple industries throughout the years. With its headquarters in Des Plaines, Illinois, this agency provides complete brand development solutions for mid and large-sized companies.
Covering both inbound and outbound marketing, SGK has provided support to household names such as Bulla, ASICS, and Air France.
Another full-service marketing firm catering to the global market, iQuanti's approach heavily leans toward data science and vertical knowledge. To help keep its clients updated, it has a proprietary enterprise SEO tool called ALPS.
iQuanti has had the opportunity to work for Fortune 500 companies, delivering an average of 70% increase in CTR metrics and over 80% in organic inbound traffic.
What sets Conversion Perk apart from most inbound marketing companies is its experience and specialization in pay-per-click (PPC) marketing. Positioning itself as an expert, it can immediately integrate into existing campaigns and drive conversions.
With a host of PPC experts in Google Ads and Bing Ads, Conversion Perk has the upper hand in crafting effective digital campaigns.
By positioning itself exactly as an outsourced inbound marketing team, BRIGHTSAND Designs excels at adapting to the brand identity you envision. With a focus on creative collaterals, they optimize your digital presence to maximize your impact.
With an in-house marketing team assigned to you, you can leverage additional skills and expertise to increase your inbound traffic.
Syntactics is becoming increasingly popular among local and foreign clients looking for an affordable partner. As an inbound marketing firm, they have in-house specialists for procuring paid media and PPC services. 
Aside from marketing services, Syntactics also offers business applications development, and web design, and could even provide offshore virtual assistants.
A renowned creative studio in the Philippines, Web Studio Manila has expanded to cover various aspects of the digital marketing scene. As inbound marketing professionals, they offer optimization services best on current best practices. 
Their services focus on a client-centered approach, with their professional experience ranging from real estate, fashion, and skincare, to technology.
Based in Manila, Mindfuse is a full-service branding and digital agency serving various industries: food and beverage, leisure and lifestyle, logistics, IT, real estate, and even entertainment.
With their specialization, Mindfuse is best suited for start-up companies looking to develop their branding identity at cost-effective arrangements.
Boost your revenue with the right inbound marketing team
Most companies fail to realize their vision because they fail to attract the market they need. This is where inbound marketing specialists come in. They understand how the market works and what strategies work best with the business goals you aim to achieve.
To make sure you don't miss any opportunity, Outsource Accelerators can help you find the right business partners. If you own an inbound marketing agency we haven't included in this list, connect with us at [email protected].