Definition
What is a Semi-automatic Dialer?
The semi-automatic dialer is a person-controlled auto-dialer and a telemarketer productivity tool. All activities, such as dialing, playing audio messages, and recording, are initiated by an agent, usually by pressing a key. It's an efficient platform for telemarketing operators. 
The first semi-automatic dialer was sold on the industrial market in 1942. The semi-automatic dialer is the most often used dialing mode in call centers for more complicated issues. Using the semi-automatic dialers, the agent will view the specifics of the customer before making a call. After looking at the situation, the agent will take the call manually at any moment.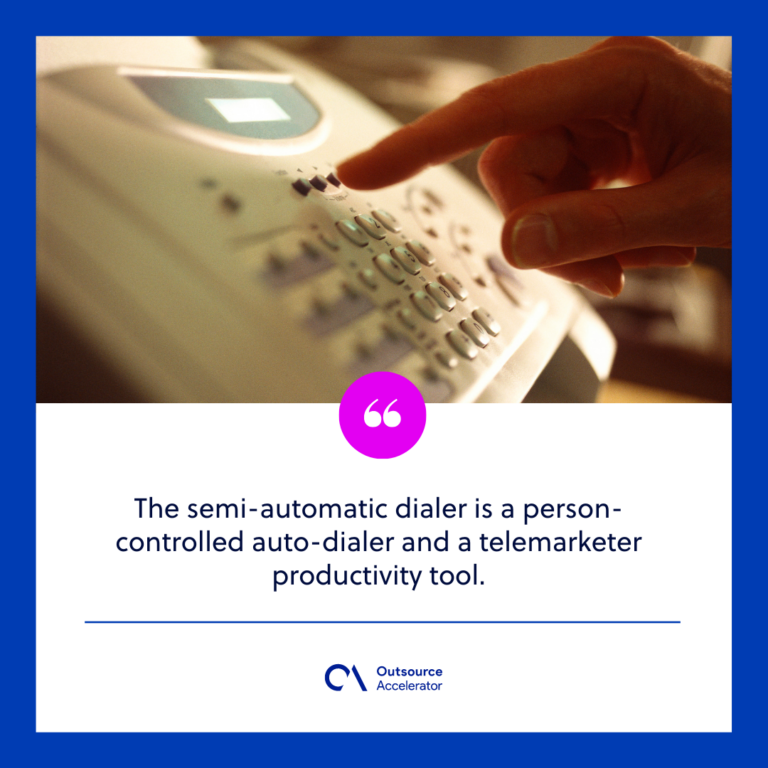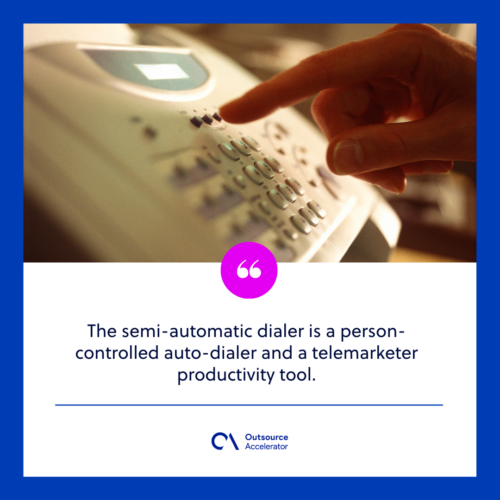 Uses of semi-automatic dialer 
A semi-automatic dialer helps marketing or sales staff with telemarketing strategies. You can quickly dial a phone number by pressing a key or clicking a button. If attached, you can speak to the line, play pre-recorded audio files, and monitor conversations. It also helps you to upload a call to another thread.
Some of its features include the following:
Dial the phone number at the main press and link to the human operator on the line.

Play a pre-recorded message by pressing the message button. Talk to the receiver or play a pre-recorded voice message

Pass a call with another contact number to let anyone else continue the connection while you can move back to your call list.

Play audio message and leave a pre-recorded voicemail for answer machines

Record the whole or partial phone conversation 

Install several pre-recorded messages

Agents can skip calls by picking another row