Definition
What is help desk support?
Help desk support is incorporated with Information Technology (IT). It is technical support provided for customers who have issues and problems such as hardware and software related. 
Organizations that have their help desk support usually track the technical issues until further resolutions have been provided. Help desk support typically uses software to deliver fast assistance, such as email support, chat support, and inbound calling.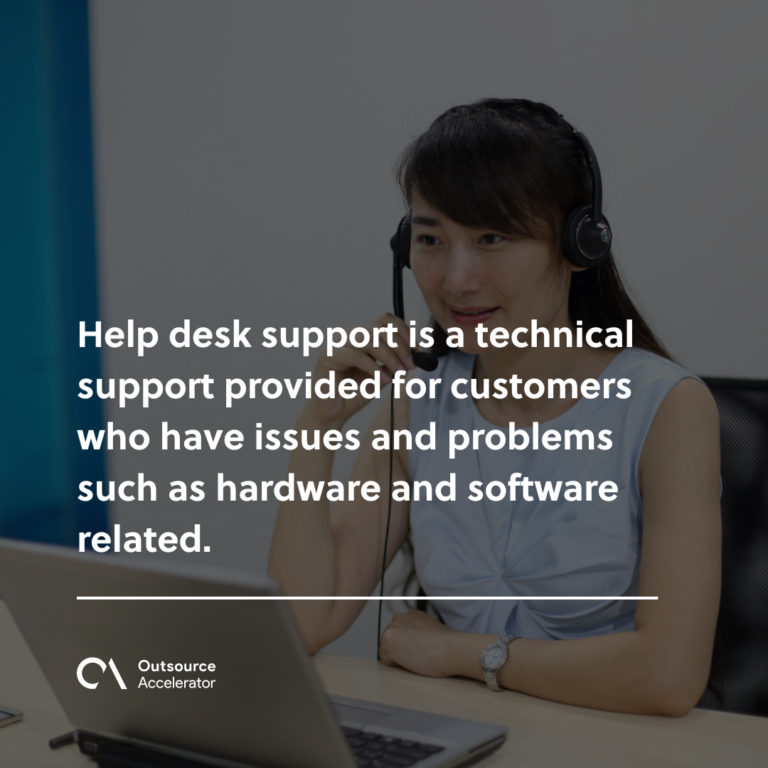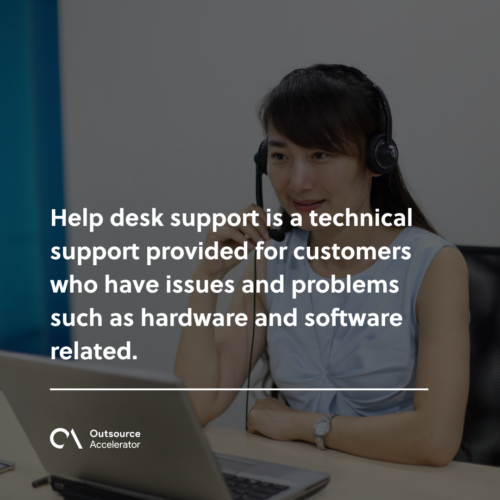 One popular type of help desk support is in the form of a call center company. A call center has many call center agents or whom we usually refer to as call as customer service representatives. 
These call center agents ensure straightforward resolutions in any form of issues such as technical issues, shipment-tracking, placing an order, and such. These are considered as help desk support.
Help desk support duties
The typical workload of a help desk support team varies depending on the needs of the company and its clients. The majority of help desk representatives are the first point of contact when issues arise within a business' products and services.
A ticketing system is common in everyday help desk operations so that each member of the team can address and close out each problem that is being raised by a client.
In general, a help desk support employee is responsible to do the following.
Maintain computer systems and act as support the system is down

Perform configurations and upgrades in computers when needed

Assist with the onboarding of new employees

Track and list all equipment, software, and tech licenses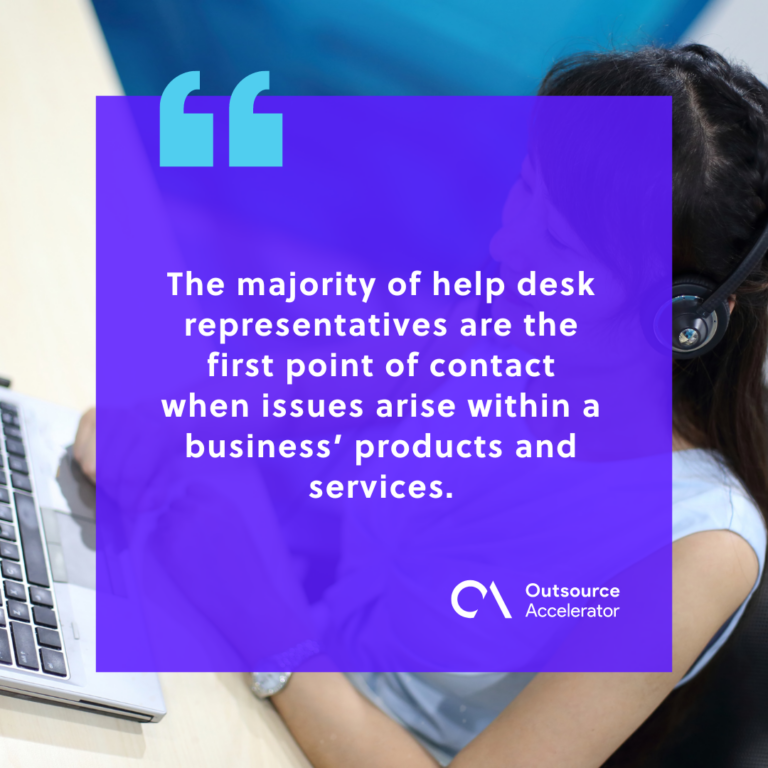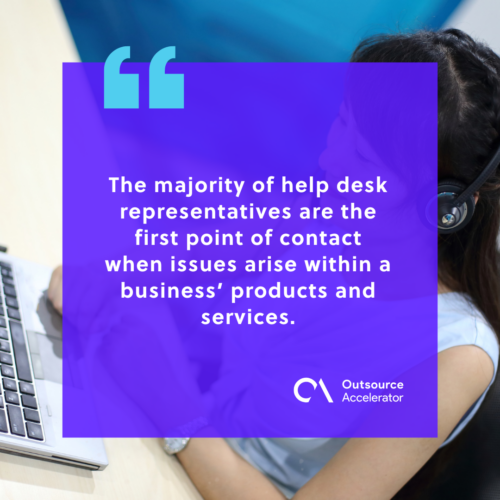 Outsourcing help desk
It is a must to provide exceptional help desk support coupled with excellent communication skills. A good command of the English language is a great advantage for a help desk support agent. 
The team should also be fully equipped with the product knowledge, and who are prompt to answer customers' inquiries. An outsourced help desk support team has a hands-on team management system that ensures quality assurance and both non-voice and voice help desk support.
Outsource Accelerator is the most trusted source for independent information & advisory for Business Process Outsourcing (BPO). We have over 5,000 articles, 350+ podcast episodes, and a comprehensive directory with 2500 BPOs… all designed to make it easier for clients to learn about, and engage with outsourcing help desk support.