Work-life integration vs balance: Their meaning and best practices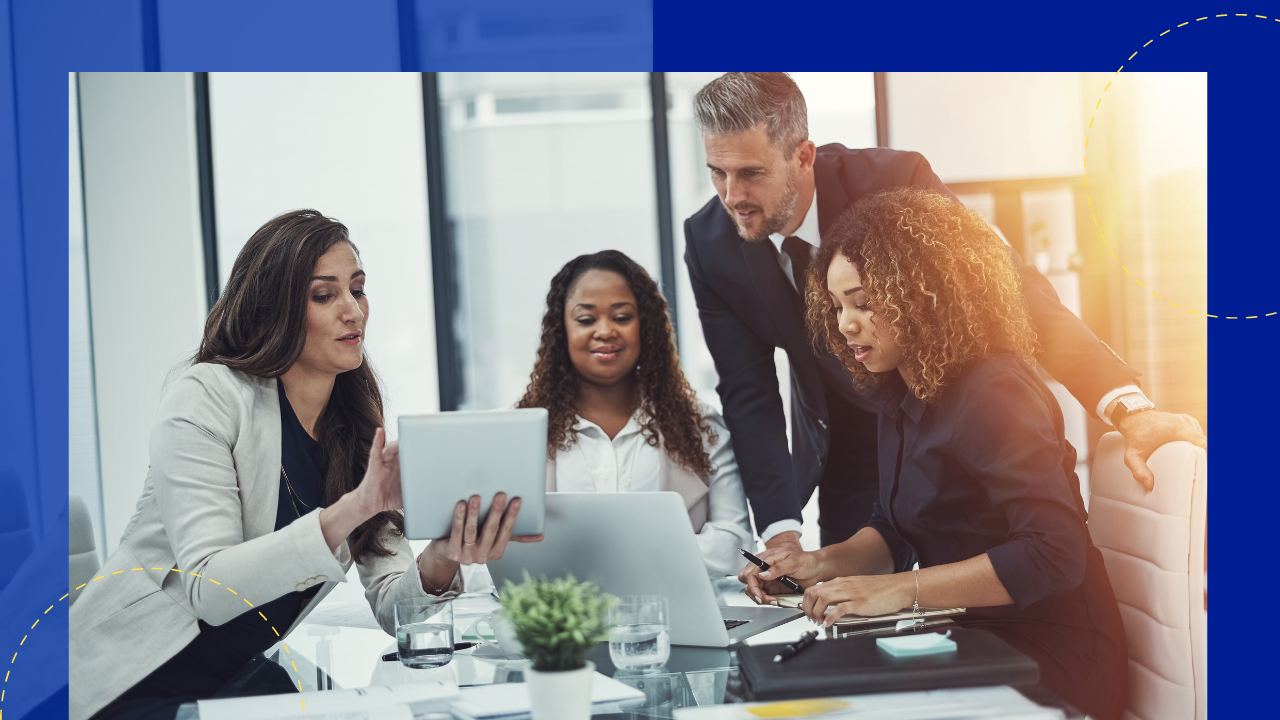 In today's digitally connected world, a "balanced life," where employees have the right symmetry between work, family, and personal time has proven to be ideal. 
Many go through an ongoing struggle to create the right balance between the professional and personal aspects of their lives.
Organizations are now encouraging greater work-life integration and balance by acknowledging the concept of "working smart."[1]
However, many people, especially in the workplace, often use work-life integration and work-life balance interchangeably. 
This article will cover work-life integration vs balance, including a few of their best practices.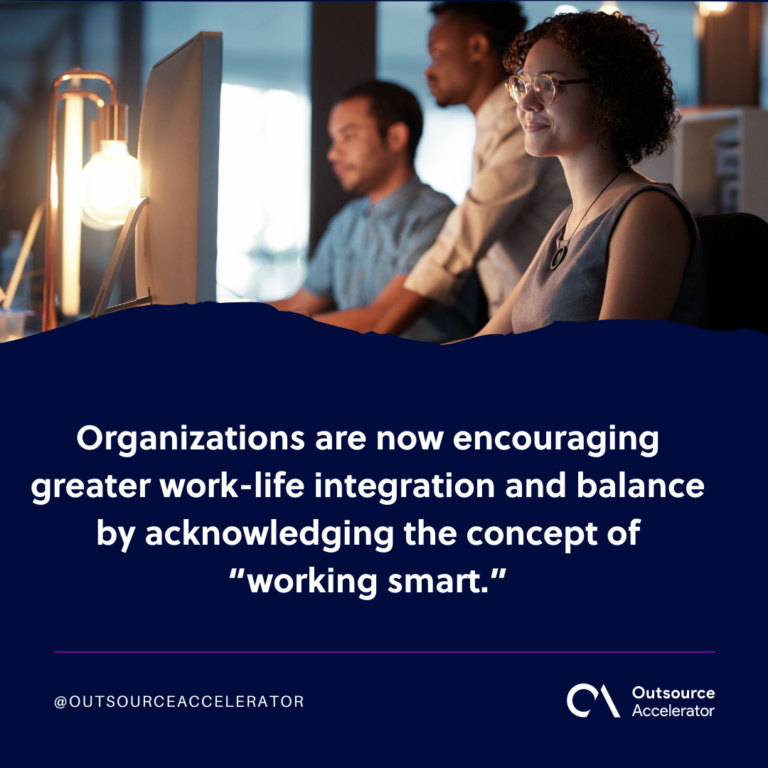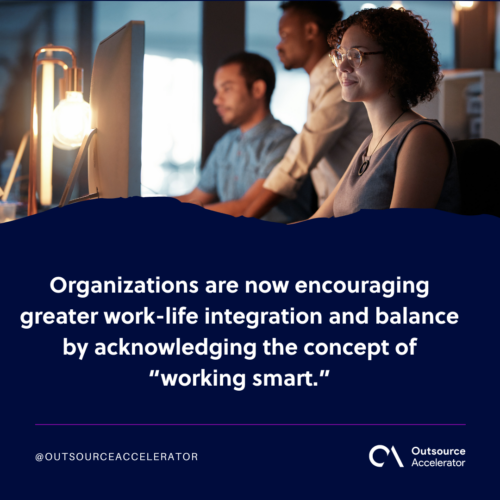 Work-life integration vs balance: Definition of terms 
Both "work-life balance" and "work-life integration" can raise some confusion. There has often been a misunderstanding that causes inconvenience and leads to serious personal time planning mistakes. 
Therefore, it is very important to understand the differences between work-life integration and work-life balance.
What is work-life integration?
Work-life integration refers to harmonizing or blending personal and professional lives. The goal is to create more meaningful relationships that allow a person to perform better at work and enjoy life more fully. 
Businesses that take advantage of work-life integration can offer their employees greater flexibility and work autonomy[2]  without sacrificing productivity or efficiency.
With work-life integration, employees manage their responsibilities outside of the office to do their best work inside it.
What is work-life balance? 
The term "work-life balance" refers to the balance between work and non-work activities. It measures how well people can manage their time to achieve the right balance between work and life.
Balance comes in the form of good habits and routines that help keep them grounded, especially when things get stressful or chaotic.
Not practicing a work-life balance often lead to employee burnout. In fact, Zippia's latest research shows that 77% of employees said they had experienced burnout at least once in their current jobs.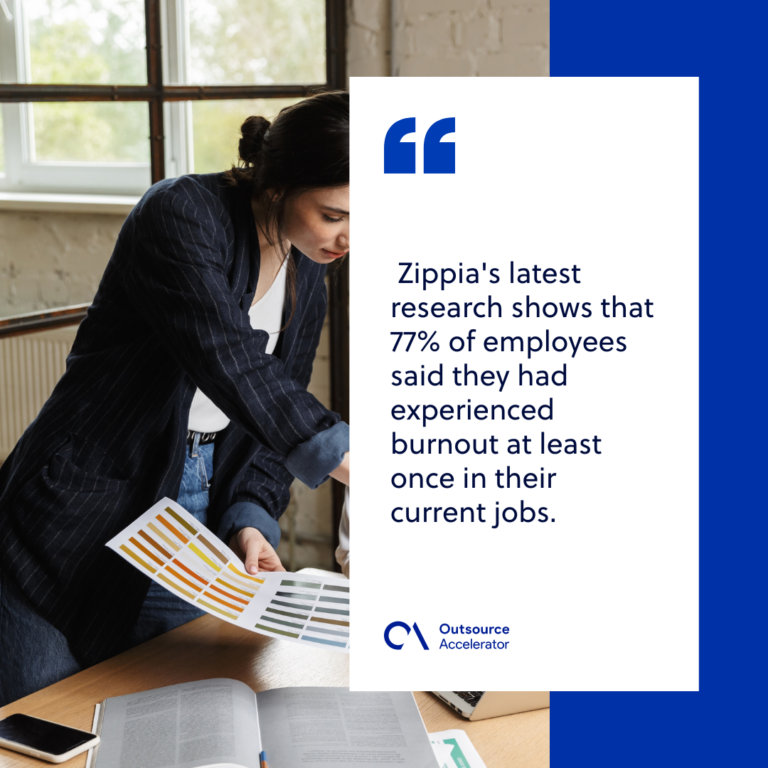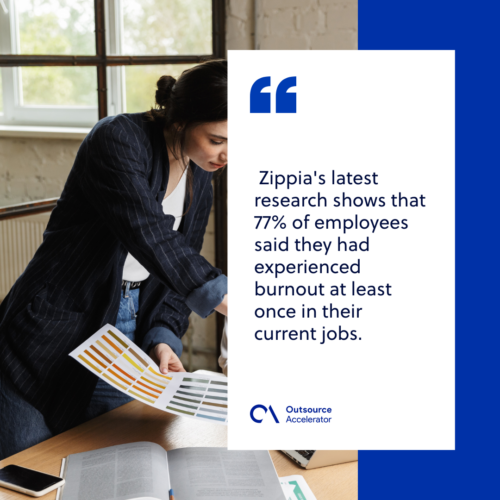 Work-life integration best practices 
Below we have outlined some of the work-life integration best practices: 
Make a schedule 
The most important thing you can do to integrate work and life is to make a schedule. 
Schedule everything on a calendar with a specific time for each activity or appointment. The key is to make it visible — so you can see how much time you need to spend on each activity.
This will help employees avoid overcommitting themselves. It also gives their workmates an idea of when they can expect to be available for meetings or other projects.
Find the best atmosphere 
Integration is about working in a place where a person feels comfortable being themselves. Finding the best atmosphere is important to feel comfortable and relaxed to be productive at work.
This will help employees focus on their tasks and deliver better performance. For instance, employees must determine what works for them. 
Once they figure out what works best for them, it will be easier to ensure their work doesn't take over their life completely.
Work in short time intervals
One of the most important work-life integration best practices is to work in short intervals. This allows employees to take a break, which improves productivity and creativity. 
Working in small chunks instead of long periods gives a person more control over how much they do each day and help prevent burnout from overworking.  
Set boundaries 
Setting boundaries is one of the best practices for work-life integration, which means defining what is "work" and what is "not work."
Employees do this by creating routines around how they use different devices at different times. For instance, setting up rules about not responding to emails over the weekend or during certain hours of the day. 
Work-life balance best practices 
Now let's discuss work-life balance best practices:  
Learn to say "no"
Before establishing a work-life balance, learning how to say "no" is one of the important things to practice. 
Saying "no" is about not accepting every invitation or responsibility offered. Thus, an employee must say "yes" when it matters most. 
Consider whether a request benefits a career or personal goals before agreeing or refusing outright. 
Prioritize health 
Another practice toward better work-life balance is prioritizing health. 
If one doesn't take care of themselves, one won't be productive at work or home. A healthy work-life balance is essential for physical, mental, and emotional well-being. 
To stay healthy, it's important to prioritize self-care activities like exercising, eating right, and getting enough sleep.
Set clear boundaries and work hours
It's crucial not to blur the lines between personal and professional life. Setting boundaries helps to know when it's time to focus on personal or professional matters. 
Employees must understand their time commitments at work and home, including when they start and end work each day. 
Foster work-life integration and balance for your business
Business leaders can foster work-life integration and balance in organizations by encouraging employees to take advantage of remote work or flexible schedules. 
While both concepts differ in their approach, they guide employees in achieving a healthy balance between their careers and personal lives. 
That said, work-life integration and balance lead to increased productivity and improved employee satisfaction with the organization.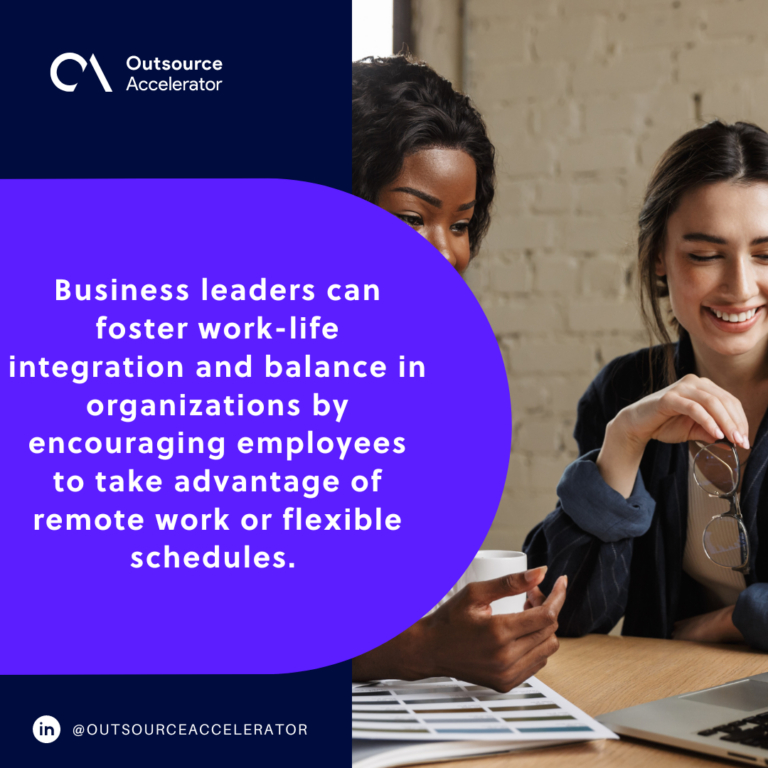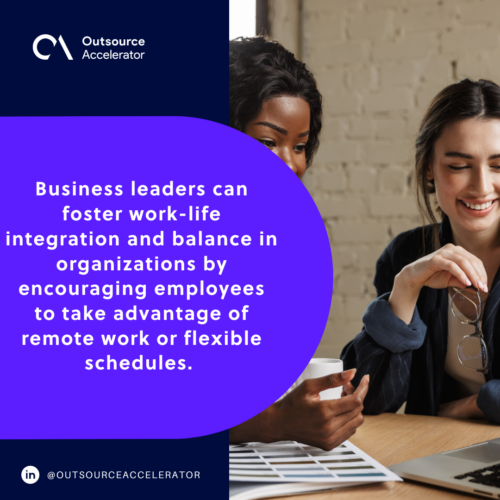 Article References:
[1] Working smart. Rapp, A., Ahearne, M., Mathieu, J. and Schillewaert, N. (2006). The impact of knowledge and empowerment on working smart and working hard: The moderating role of experience. International Journal of Research in Marketing, 23(3), pp.279–293. 
[2] Work autonomy. Sia, S.K. and Appu, A.V. (2015). Work Autonomy and Workplace Creativity: Moderating Role of Task Complexity. Global Business Review, 16(5), pp.772–784.