3 failproof ways to motivate employees to work from the office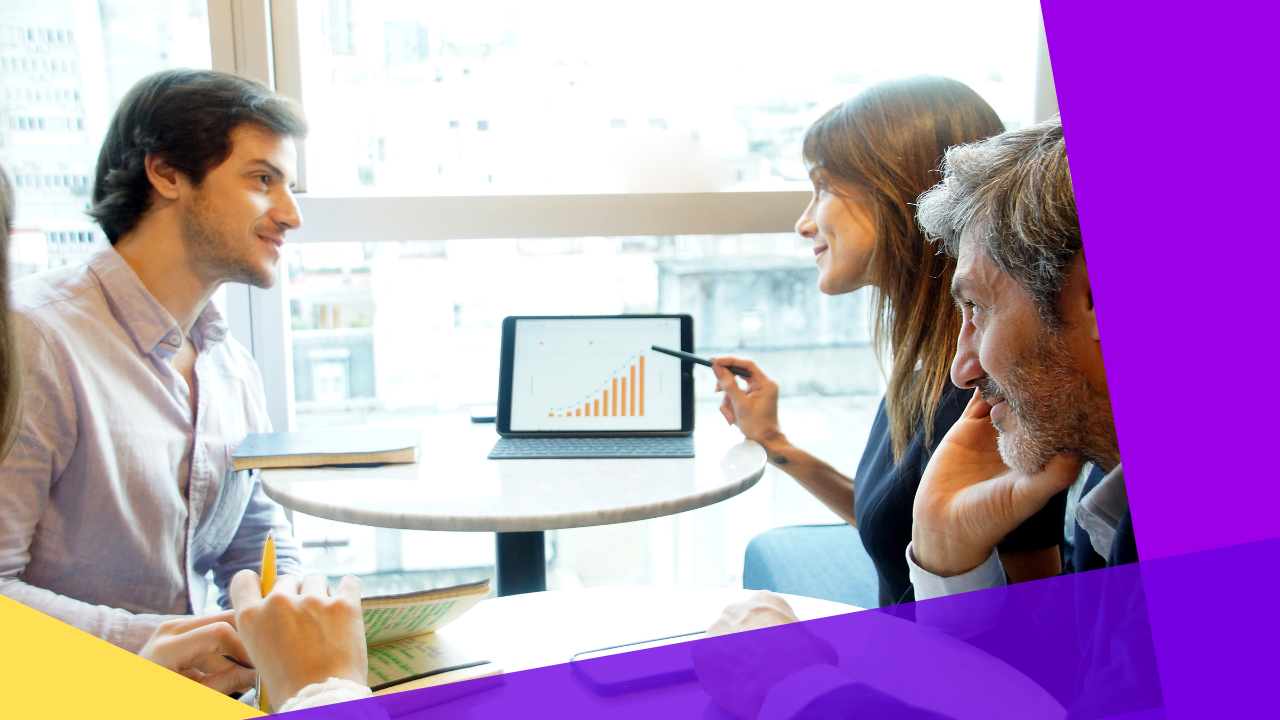 3 failproof ways to motivate employees to work from the office
When the pandemic started, our world seemed to stop. Many businesses have shut down, and the majority of the employees stopped working from the office. Home became a workplace, and remote work arrangements were introduced.
Despite this, numerous employees encountered challenges with this new arrangement. Some had difficulty with remote team collaboration, while others had connectivity issues.
Considering these problems, some businesses realized that working from the office is more convenient. After three years of remote arrangements, many firms have decided to return to the office setup.
However, staff members preferred work-from-home because of the convenience and reduced hassle in their daily lives.
If you need to help convince your employees to return to onsite, we have listed three failproof ways to encourage employees to work from office again.
What is the work-from-office setup?
Work from office setup was the traditional arrangement for most firms before COVID-19 started.
This setup is designed when employees perform their responsibilities in an office location during the required hours.
A physical office is designed for team collaboration, camaraderie, and communication. Working from office grants face-to-face meetings and healthier team connections. 
It lets employees immediately address issues with their superiors to avoid confusion and misunderstandings.
Despite these work from office benefits, about two-thirds of the respondents of a WeForum survey around the globe said they'd want to work flexibly.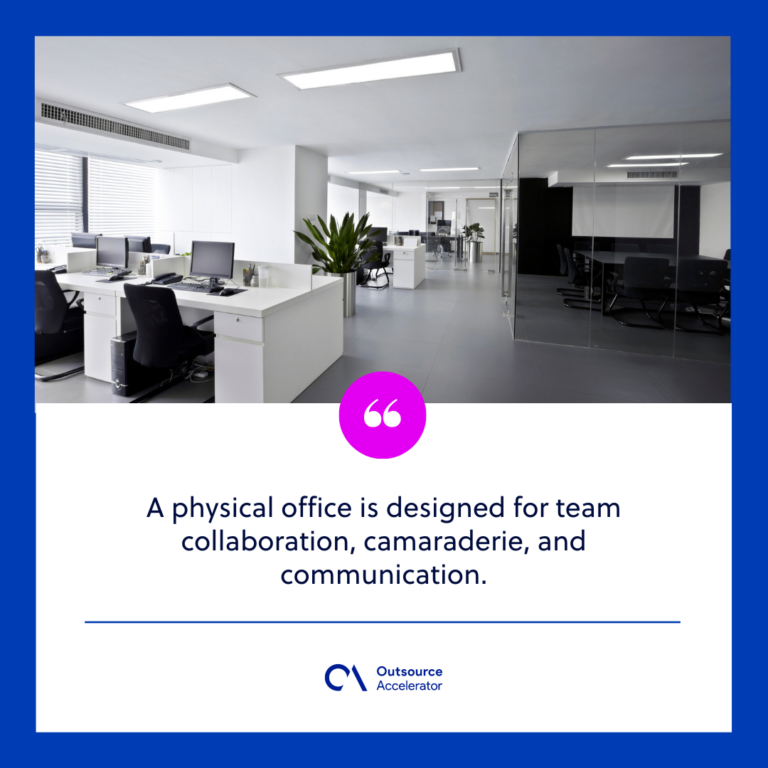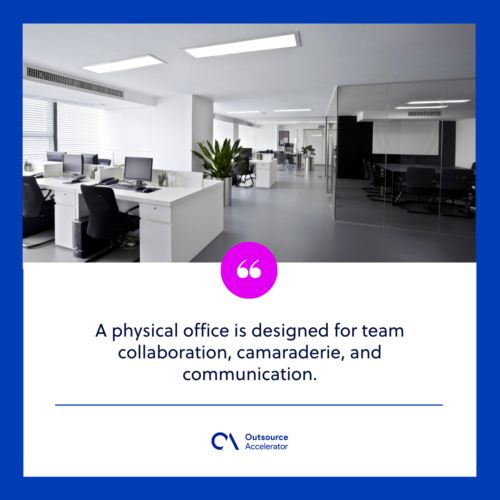 Who works in an office setup?
The majority of office work today can be done in front of a computer. Some employees even work with outsourced team members to help get the job done.
Here are the most common professions that work from office:
White-collar workers,
While-collar workers are frequently in the office setup doing administrative, clerical, and management tasks.
The following are examples of white-collar workers:
Accountants

Architects

Data-entry clerks

Administrative and executive assistants

Department and operation managers

Writers

Customer service
Below are also the example of office jobs that may require specialized equipment and the ability to have face-to-face interaction with the clients,
Laboratory technician

Receptionist

Store manager

Health care practitioner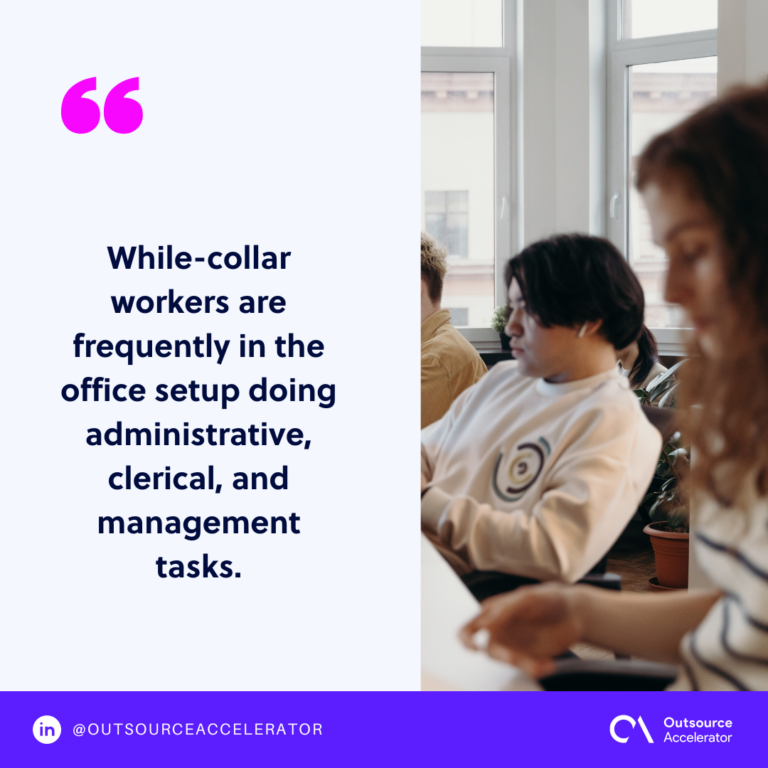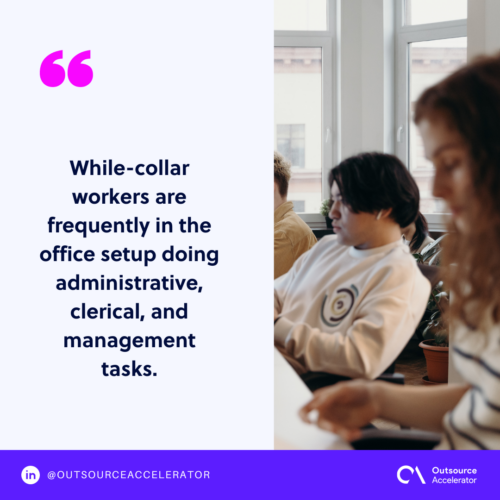 Three ways to motivate employees to work from office
As the world slowly returns to normal, many companies are faced with the challenge of motivating their employees to return to the office. Discuss here are three ways to motivate employees to work from office.
Create a supportive and welcoming work environment
It is a no-brainer that employees enjoy working with a supportive team. 
When a company and its management teams appreciate and motivate team members, employees feel valued.
In addition, good communication within the organization builds better relationships and deep connections.
The existence of an encouraging team can bring about numerous advantages, such as:
Enhanced productivity

Increased commitment and work satisfaction among employees,

Reduced anxiety and exhaustion

Improved communication and cooperation

Boosted creativity and ingenuity
To add, Leadership First said,  "When employees respect each other and get along in the workplace, it's amazing how productivity increases, morale increases, and employees are more courteous to customers."
Implement f
ace-to-face coaching and organize social events
Face-to-face coaching enables employees to have better relationships and understanding with their team members.
Also, it gives them a chance to interact and share ideas and information. In fact, 84% of respondents from the greatbusinessschools.org report prefer in-person meetings and conferences.
In addition, an average of 13.36 ideas in face-to-face meetings, which is higher than the 10.43 generated during virtual discussions.
Social events can also encourage employees to work from office again. Employee recognition and regular team-wide lunches can boost workers willingness to work from office. 
Working on-site can have serious benefits for social networking and the employee's well-being.  While remote work is a solution during the pandemic, it's clear that we need to switch to working from the office for social interaction. 
Working from office has much favor over working from home. 
Provide additional benefits, perks, and opportunities for career growth and development
Offering rewards along with perks can be an effective strategy for motivating staff to come back to work. Businesses might provide benefits like complimentary food and drinks, flexible work hours, and gym memberships.
Companies can also reward employees who regularly work from the office with bonuses or other rewards such as:
Healthcare card

Vouchers

Transportation allowances

Free face masks and sanitizers in the office environment

Sleeping quarters, especially for night-shift employees

Free lunch or dinner
Moreover, providing opportunities for career growth and development is another way to motivate employees to work from the office. 
This can be achieved through regular training and development programs, mentoring, and coaching. 
By investing in their employees, companies can show that they value their contributions and are invested in their success.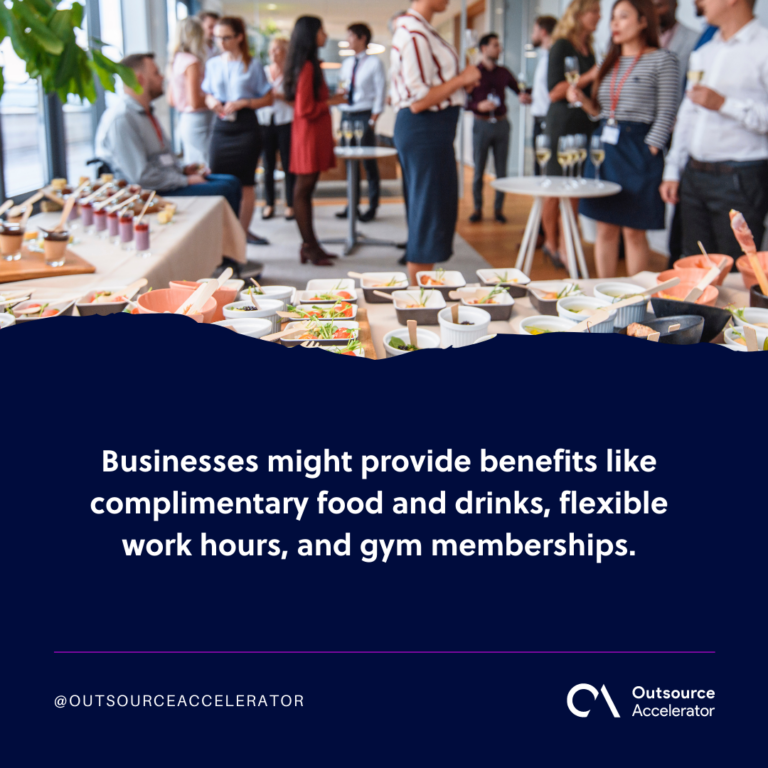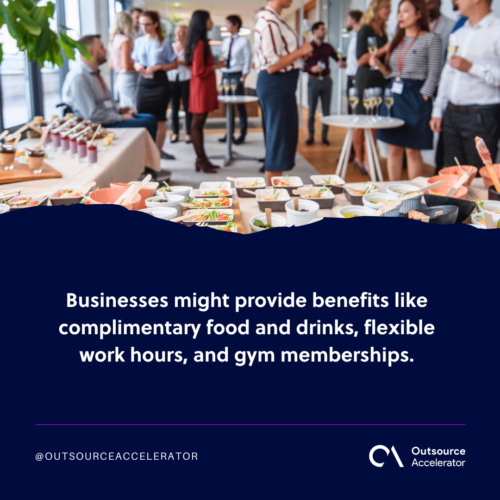 Work from office or work from home: Which is better? 
Working from the office and working from home have advantages and disadvantages. If employees wish to eliminate commuting time and have a flexible schedule, working from home is for them.
Hence if the employee wants to boost their productivity, understand the company better, and  improve their time management skills, work from office applies to them.
While working from the office,  employees could learn behavioral and interpersonal skills. Working from office also allows them to be free from their comfort zones.
Overall, working from office is an excellent choice for those who want a productive yet sociable work environment.