Definition
What is a social media marketer?
A social media marketer is responsible for all aspects of a business's presence on social media, as they monitor all of the company profiles on these platforms.
They can share tasks with marketing professionals and multimedia experts, especially in small and medium enterprises (SMEs) where a specially trained social media marketer may not be available.
What is social media marketing?
Any form of content promotion done on social networking platforms is called social media marketing. It includes the process of creating content such as photos and videos, engaging online users, and gaining a significant number of followers.
The common channels for social media marketing at present are Facebook, Instagram, Twitter, LinkedIn, YouTube, and TikTok.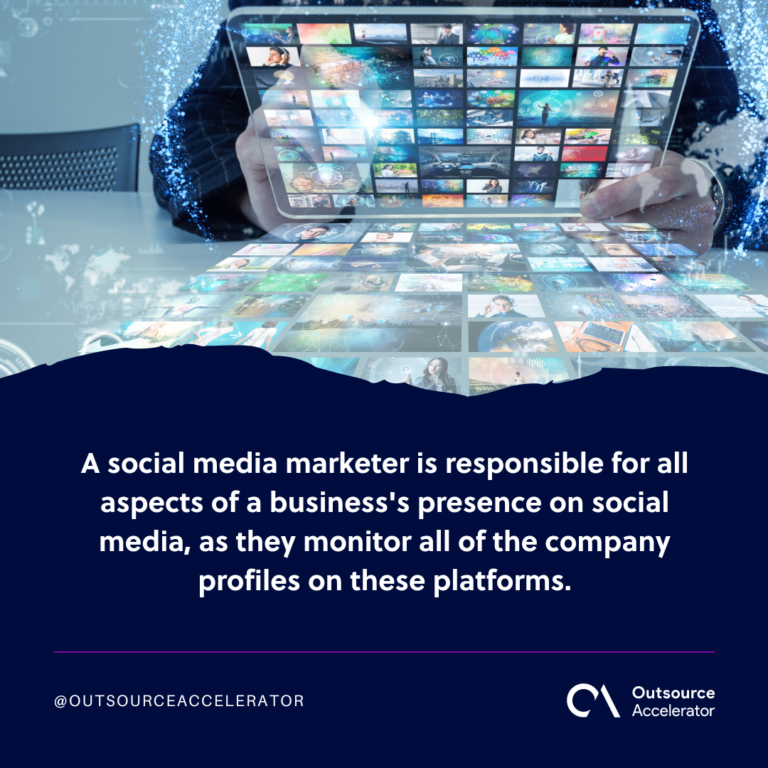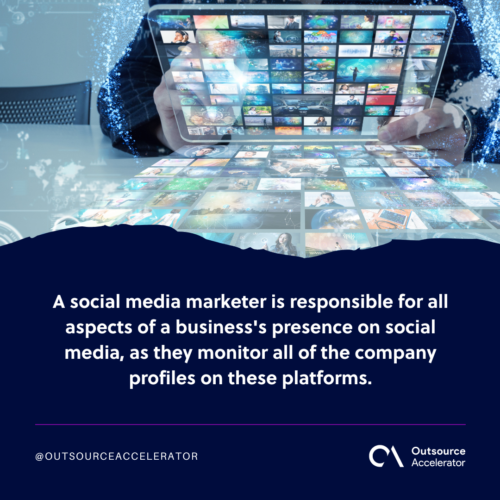 What do social media marketers do?
Here are the common tasks assigned to a social media marketer:
Identify target audience
The most fundamental role of a social media marketer is to first build an audience. They must identify individuals on any social network who are likely to purchase your offerings and engage with them.
It can be accomplished with systematic customer research or by checking your competitors to discover reliable sources for the industry.
Engage followers
Once they have an audience, a social media marketer interacts with them. This includes communicating directly, addressing their inquiries, and resolving their concerns. 
In this regard, a social media marketer is the first point of contact between your business and the general community. 
They must encourage and reassure satisfied consumers while also containing and resolving issues. It's a tough balancing act but one that an expert social media marketer can master.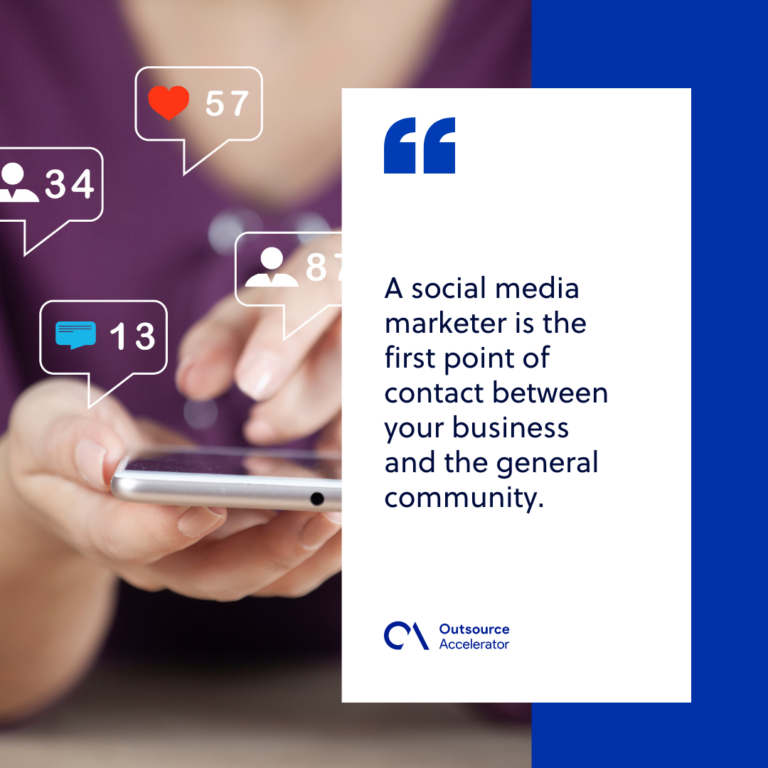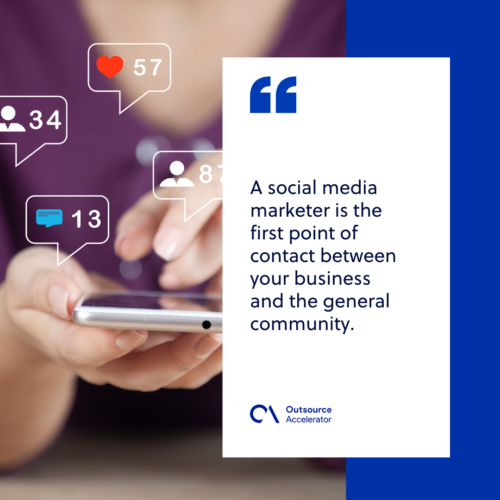 Increase site traffic
Ultimately, the goal of growing social media presence is to expand the audience of the company's main website or e-commerce pages where the actual buying process takes place. 
Social media marketers coordinate with the whole marketing team to produce content that's consistent with the overall brand. They may use blog articles, photographs, videos, promotions, discounts, and other eye-catching content that will attract customers to click through. 
Once they arrive at the company's website, your content has the potential to convert them into customers.
Track results
A social media marketer will track the results of the business plans throughout the entire operation to ensure that everything is in order. 
Tracking is an essential component of any social media marketing plan as it helps identify the effectiveness of every campaign.
Improve social media strategy
With the information in hand, a social media marketer now knows what to modify for future plans to use multiple social networks, identify target markets, gain more followers, engage those followers, and improve site traffic. 
This aspect of a social media marketer's work guarantees that the succeeding strategy will be carried out properly. Your business will experience better results, traffic, and even client conversions.