Will AI replace call center agents?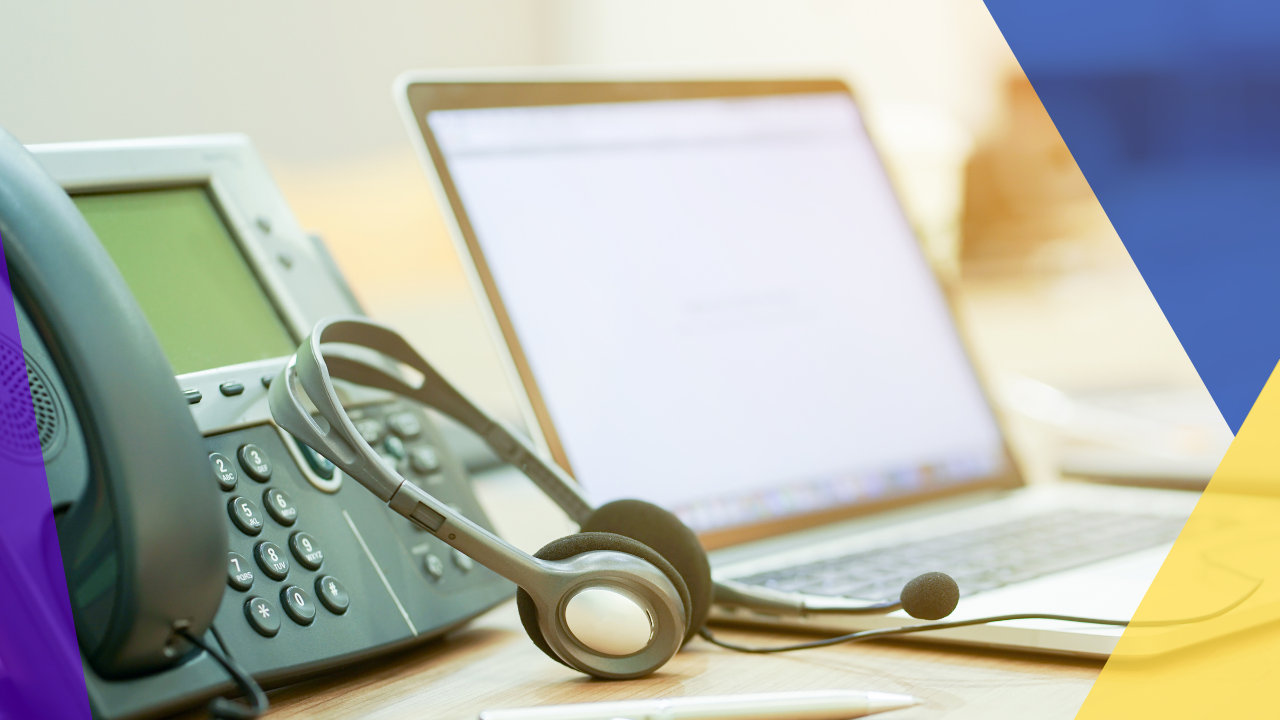 Artificial intelligence (AI) has emerged as a groundbreaking technological trend, demonstrating remarkable growth in recent years.
It has created a significant impact on various sectors and is now making strong inroads in the call center industry.
In fact, a MarketsandMarkets report projects the call center AI market will be worth around US $4.1 billion by 2027. The sector will leverage AI solutions to improve customer experience and operational efficiency.
With the advent of this technology, the future of human workers is a notable topic of discussion. It raises this specific question: Will AI replace call center agents?
In this article, we'll explore AI's role in call centers and how it's transforming the industry. We'll also look at its impact on call center jobs, including the significance of intelligent virtual agents.
AI's current role in call centers
AI has already embedded itself in the call center industry. Chatbots, voice assistants, and automated response systems have become common in call center operations.
As of now, AI technology is not replacing the crucial roles of real human agents and managers in call centers. However, it is indeed assuming specific roles within call center operations.
The industry is primarily leveraging artificial intelligence with:
Intelligent call routing (ICR)
Intelligent call routing uses call data to match customers to the best-suited agent. It considers factors such as caller location, language, and agent availability. 
Call centers can significantly reduce the average call handling time and minimize customer wait times.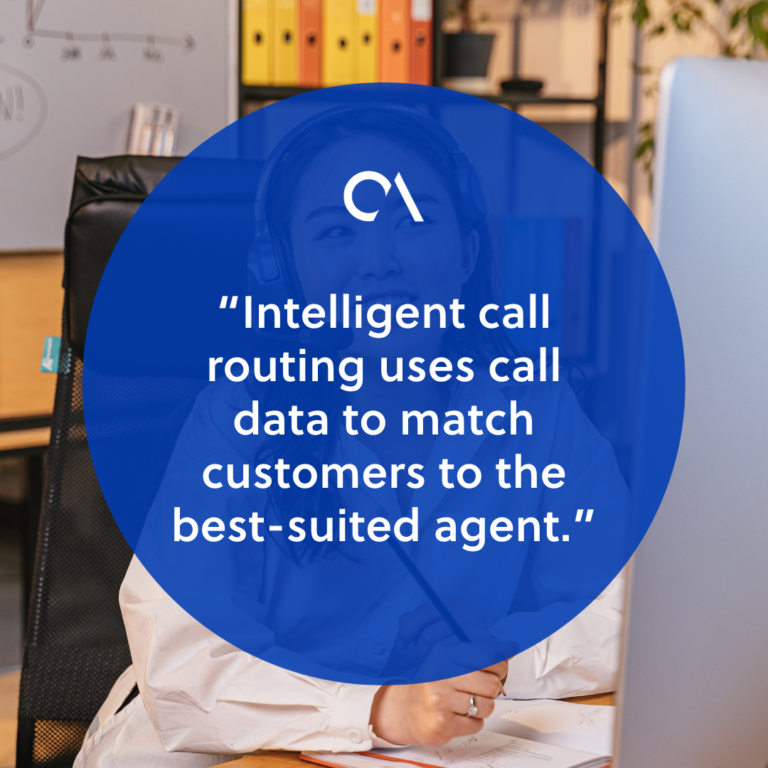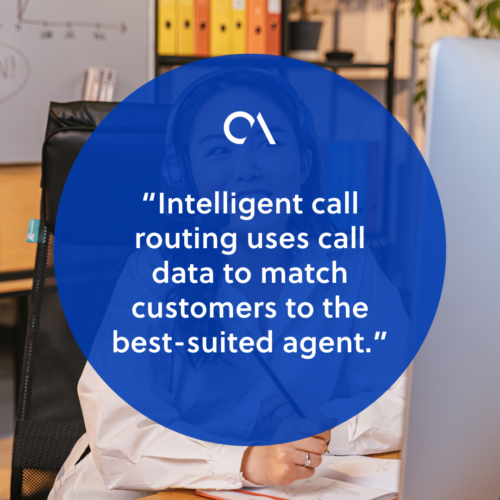 Interactive voice response (IVR)
Interactive voice response automatically routes callers to the right department, business, or agent. By using voice or touch-tone input, customers can communicate effectively with the call center.
This feature is a game-changer when it comes to reducing wait times. Callers can access all the information they need before they even speak to a live agent. 
Conversational AI
Conversational AI, often in the form of chatbots, is like having a 24/7 personal assistant for your customers.
These AI-powered conversational agents can interact with customers on a company's website or social media pages. They can offer quick and tailored responses to queries.
It's like having a knowledgeable concierge at your service around the clock. This feature provides immediate answers to customers without interacting with a live agent.
Emotional intelligence AI
Emotional intelligence AI is the empathetic sidekick that provides agents with cues about callers' moods, sentiments, and emotions. Agents can go beyond the words spoken and understand the emotions behind them.
According to HubSpot, 50% of service agents think AI tools that analyze customer service conversations for sentiment improve the customer experience.
AI-driven suggestions
AI-powered recommendations are like having a real-time mentor for agents. Algorithms prompt them for personalized offers, next-best actions, and suggestions to enhance their interactions during a call.
These suggestions empower agents to provide a superior level of service, benefiting both customers and the business.
Call analytics
Call analytics is the data goldmine for call centers. It collects information on every call, from customer needs to employee performance and business insights. 
With AI-driven call analytics, call centers can enhance the customer experience, improve employee performance, and make data-driven decisions that impact their bottom line.
How AI is transforming the call center industry
The ultimate contribution of AI to call centers, and any other industry for that matter, is efficiency. 
It has transformed the call center industry by providing businesses with:
Real-time information

Insights into customer data
Call center AI provides two significant advantages: 
Firstly, it quickly and accurately handles customer inquiries. This is thanks to AI-powered systems that understand natural language and sentiment analysis. 
As a result, companies can offer shorter wait times and have happier customers.
Secondly, AI automates routine tasks like data entry and call routing. By doing so, it allows human agents to concentrate on more complex customer questions. 
This elevates service quality and fosters customer loyalty.
AI's impact on call center jobs
A piece from LinkedIn notes while there is a fear that AI will replace call center agents, it's undeniably enhancing the entire sector.
Other human agents may feel uncertain about their job security. Some also fear that machines may replace them in the near future.
Artificial intelligence is not replacing call center agents, but rather enhancing their roles in the call center industry. It has made it possible for agents to work more productively and efficiently.
Modern AI solutions are gradually assuming some call center responsibilities, including handling customer calls, but they aren't replacing human agents entirely.
While it has its strengths, there are certain tasks AI can't perform in the call center. Human agents will continue to play a vital role alongside it.
AI is just augmenting the work that call center agents do, making it more efficient and effective.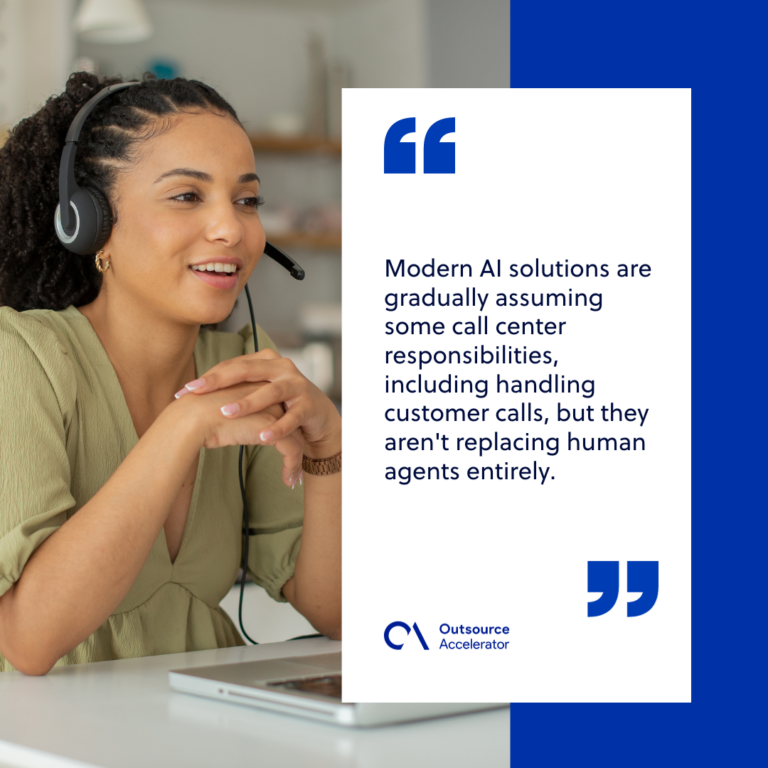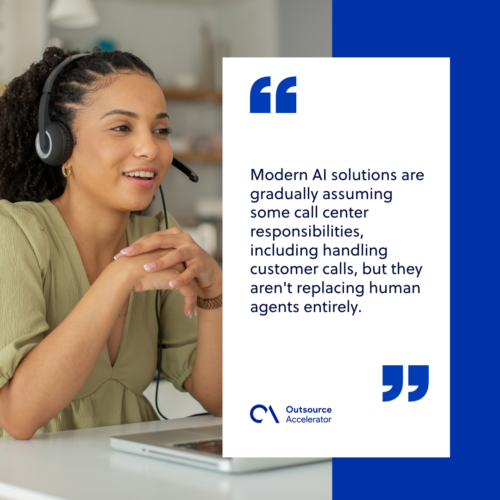 Will AI replace call center agents?
The future of call center agents is not bleak, as some may think — even with AI on the rise. 
While artificial intelligence is great for handling routine and repetitive tasks, it's not quite ready to replace human interaction. There will always be calls that require a human touch, and no machine can replicate that. 
Human agents will always be better at understanding customers' needs, concerns, and queries and providing solutions. AI can only supplement and enhance the work of call center agents but not replace them entirely.
How call center AI enhances agents (without replacing them)
So will AI replace call center agents? We've established it isn't here to steal jobs —  it's here to enhance them. 
Here's how AI benefits call centers:
Better customer insights
AI-powered tools provide agents with valuable customer insights during calls. This helps agents understand customer preferences, past interactions, and pain points.
With AI assistance, call centers can offer a more personalized and empathetic service.
Consistency in information
AI ensures that agents have access to consistent and up-to-date information. This helps provide accurate and reliable information to customers, building trust and satisfaction.
Improved training
Artificial intelligence can be used for agent training and development. It provides data on call interactions, helping agents identify areas for improvement. AI provides insights to enhance their skills as well.
Better compliance
AI can monitor calls for compliance with regulatory requirements. This ensures that agents adhere to legal and industry standards, reducing the risk of legal issues for the call center.
Multilingual support
AI can assist agents in providing customer support in multiple languages. Therefore, it breaks down language barriers and expands the call center's reach.
24/7 availability
AI tools like chatbots can support customers around the clock. They ensure that assistance is available even when human agents are off-duty. 
This continuous support enhances customer satisfaction.
Consistent quality of service
AI verifies that every customer receives a consistent level of service, regardless of the specific agent they interact with.
This uniformity in service quality contributes to an overall positive customer experience.
Significance of intelligent virtual agents (IVA) in call centers
With all this talk of "Will AI replace call center agents?", you might be wondering where intelligent virtual agents (IVAs) fit in all of it.
Harvard Business Review says 81% of customers prefer to handle matters themselves before reaching out to a live representative. This means IVAs in call centers can be a useful first line of contact.
Intelligent virtual agents are digital assistants that provide human-like interaction with customers. They can converse using natural language, offering personalized solutions to customers' queries.
With IVA, call centers can reduce wait times and provide prompt solutions to customer inquiries. They have been used in various industries to streamline the customer support experience.
Intelligent virtual agents' significance in call centers cannot be underestimated. They are crucial in enhancing the human touch in user interactions.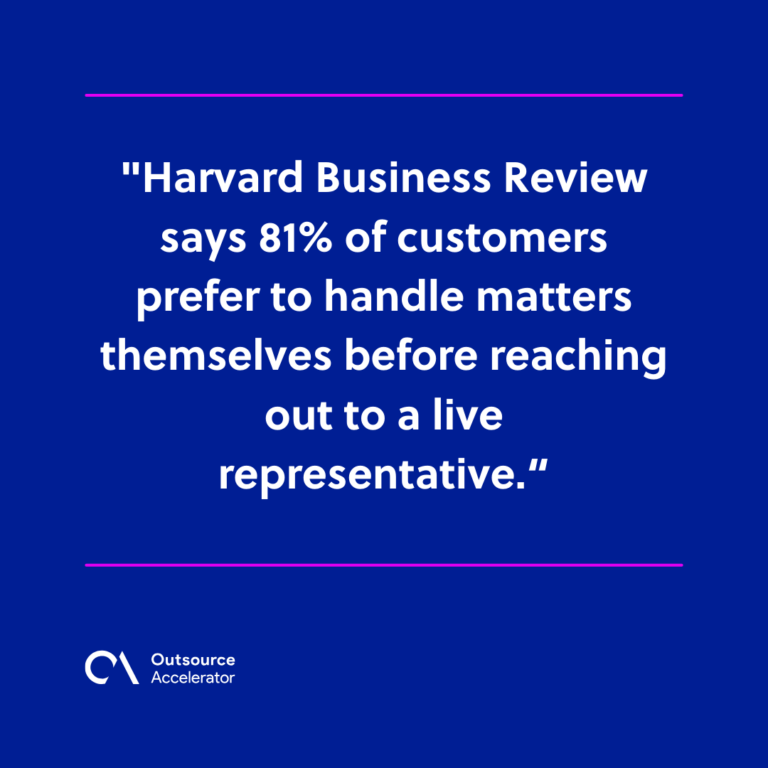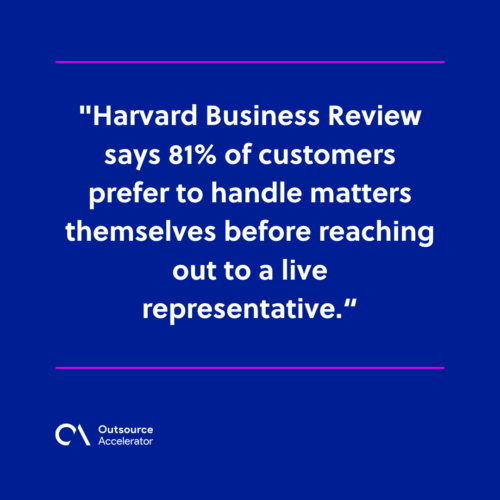 Why human call center agents remain vital
The human touch is irreplaceable. While AI-enabled tools can provide prompt solutions to customer inquiries, they cannot completely replicate human emotion and understanding.
Call center agents remain the backbone of the customer engagement experience.
The ability of human agents to listen to customer needs, proffer solutions, and empathize with customers is unmatched.
Thus, call center agents remain vital in understanding the human element of customer interaction. They will continue to play a crucial role in serving customers.
Reshaping call centers: The human element in a digital age
In this digital age, call centers are indeed being reshaped. While AI is redefining the industry, it's not set to replace human agents entirely. 
AI's impact on jobs in the sector isn't as negative as some might think.
Picture it this way — the future of call centers is a harmonious blend of humans and AI, where each complements the other.
Human agents provide empathy and understanding, while AI offers efficiency and insights. It's a partnership that holds the potential to create the ultimate customer service experience.
Even with the dawn of AI, call center agents remain as important as ever. They ensure that the human touch remains at the heart of customer service.
So, will AI replace call center agents? Not really — and if so — not anytime soon.