What does customer service mean to you?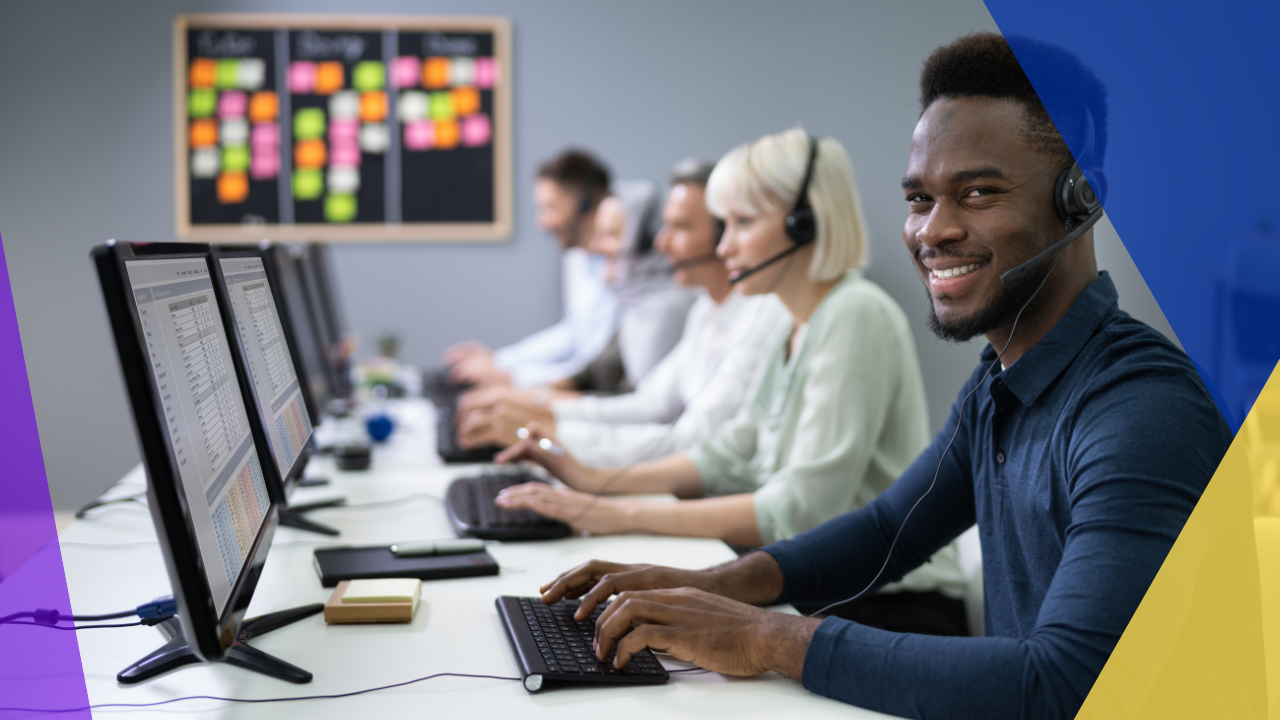 One bad customer service experience may tarnish one business's reputation for a long time. It's why brands must keep aiming to provide the best customer service they offer to their patrons. 
Of course, excellent customer service will not be possible without the people behind it. For individuals involved in the client-facing service industry, one of the commonly asked questions during job interviews is – what does customer service mean to you? 
As for job seekers, how would you nail your job interview by simply giving the most appropriate answer for this kind of question? This article will provide you with a few tips in answering this specific customer service interview question. 
Employers are very keen to determine how eager applicants are to engage and interact with customers. More so, how they can be of assistance to their target patrons. 
Understanding good customer service
To deliver good customer service, always start with knowing and fully understanding what customer service truly means. 
Customer service refers to the act of assisting customers before, during, and after a transaction. Good customer service, then, is making sure that you meet all customers' needs in a way that will favorably impact your company. 
Further, providing good customer service also pertains to the willingness to go above and beyond. It ensures that the customers are delighted with the company's products and services. 
This is why it's important to invest in excellent customer service providers. BPO firms like MVP Asia Pacific can definitely ensure a satisfactory service for your customers.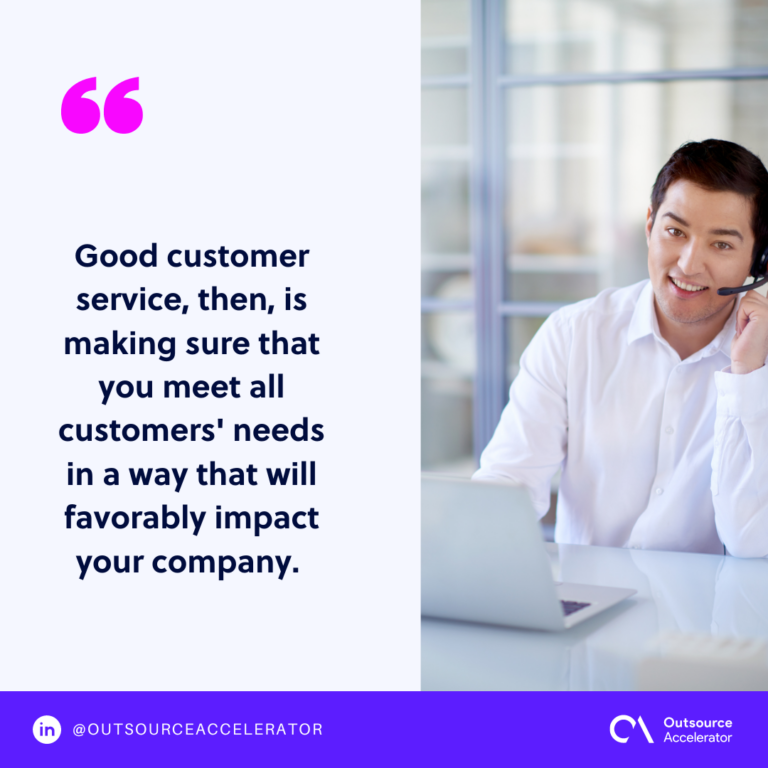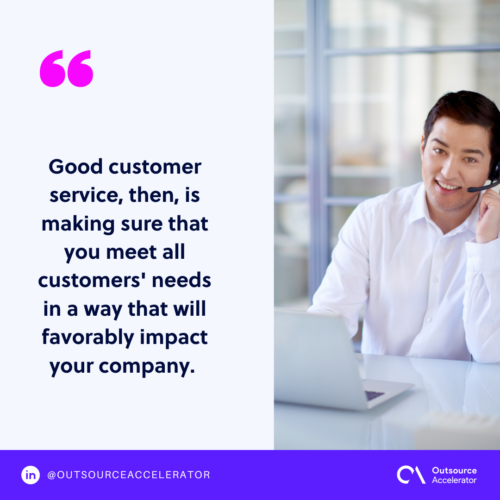 4 essential keys to good customer services
Customer service is about meeting and exceeding customers' expectations towards a particular brand, product, or service. 
As a customer service representative or an aspiring one, you need to possess superb communication skills as your primary role is to communicate with customers. But that does not stop there. To be an effective customer service representative, you also need the following: 
Attitude
A simple greeting or compliment can make a substantial difference in interacting with customers. Remember that people will never forget how you make them feel and that says a lot about good customer service. 
In any customer service position, you have to approach people in a friendly and helpful manner. Patience, managing every situation correctly, and meeting every customer's satisfaction are essential in this field.
Product awareness
As a customer service representative, it is your responsibility to understand your company's products and services. It is also vital that you have an in-depth knowledge of your company's mission, vision, and brand. 
Efficiency
Customers' attention span during this digital age has become even more fleeting. These days, customers expect a prompt response to their inquiries, issues, and complaints. Good customer service corresponds to being fully efficient. 
Problem-solving
Besides assisting customers, good customer service is to solve problems, issues, and complaints. Problem-solving skills allow you to identify each customer's problem and develop an appropriate solution that meets their needs and demands. 
How to properly answer "What does customer service mean to you?"
Now that we have defined what customer service is all about, including the four essential elements for good customer service, let's jump into the question at hand. 
Here's how you can successfully answer this interview question – "What does customer service mean to you?" 
Do your research
It is essential to always research the company you are applying for before showing up for the interview as an applicant. Especially with customer service-related positions, keep in mind that its customer service always reflects its values, mission, and vision. 
Research how the company executes its marketing efforts and see what kind of messages they convey to people. Make sure to incorporate all information you have learned about the company into your answer. 
Reflect on the time you have received good customer service
Another thing to consider in answering is discussing a particular moment where you received good customer service. What specific qualities did the customer service representative possess, and how it stood out to you.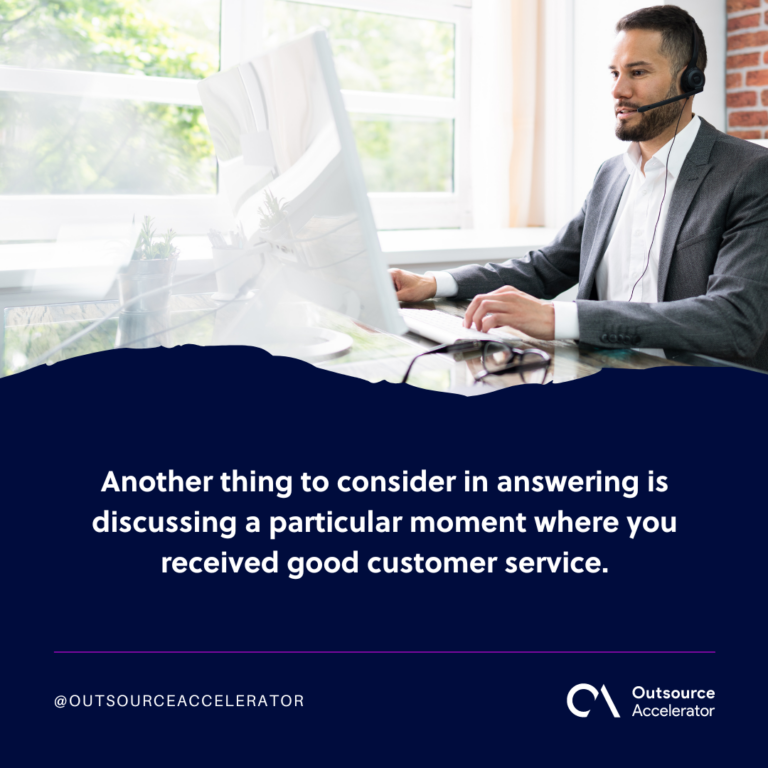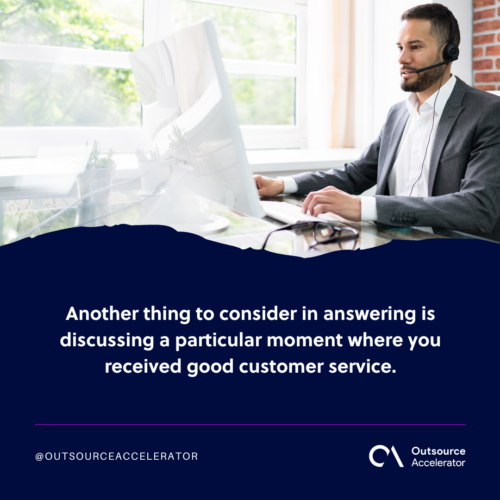 Describe an incident when you provided quality customer service
As for candidates who already have a background working in the customer service industry, do not forget to discuss your previous helpful experiences. Describing your previous experiences and sharing how you have successfully provided a good customer experience proves that you are a perfectly qualified candidate. 
Discuss your thought process while dealing with a unique situation or a problem during a particular time and how you solved it. 
Showcase your people skills
Being a people person is one excellent quality of an effective customer service representative. Having strong people skills means that you can communicate satisfactorily and avoid stressful situations. 
Ensure that you have emphasized how you can handle even the most difficult situations. More importantly, do not forget that creating human connections and providing the proper professional assistance for the customers' needs makes you the perfect candidate for the job. 
So what does customer service mean to you?
Remember that employers or hiring managers will want to learn how well you will perform in a specific customer service position. They will also want to determine your mentality and standpoint in dealing with various customers and situations. Thus, how you will effectively respond to a particular case or any problem that may arise. 
There are many different ways you can answer this question. However, in giving your answer, make sure to showcase all your excellent qualities and provide examples that prove that you're a good fit for the position.