10 essential web tools for every startup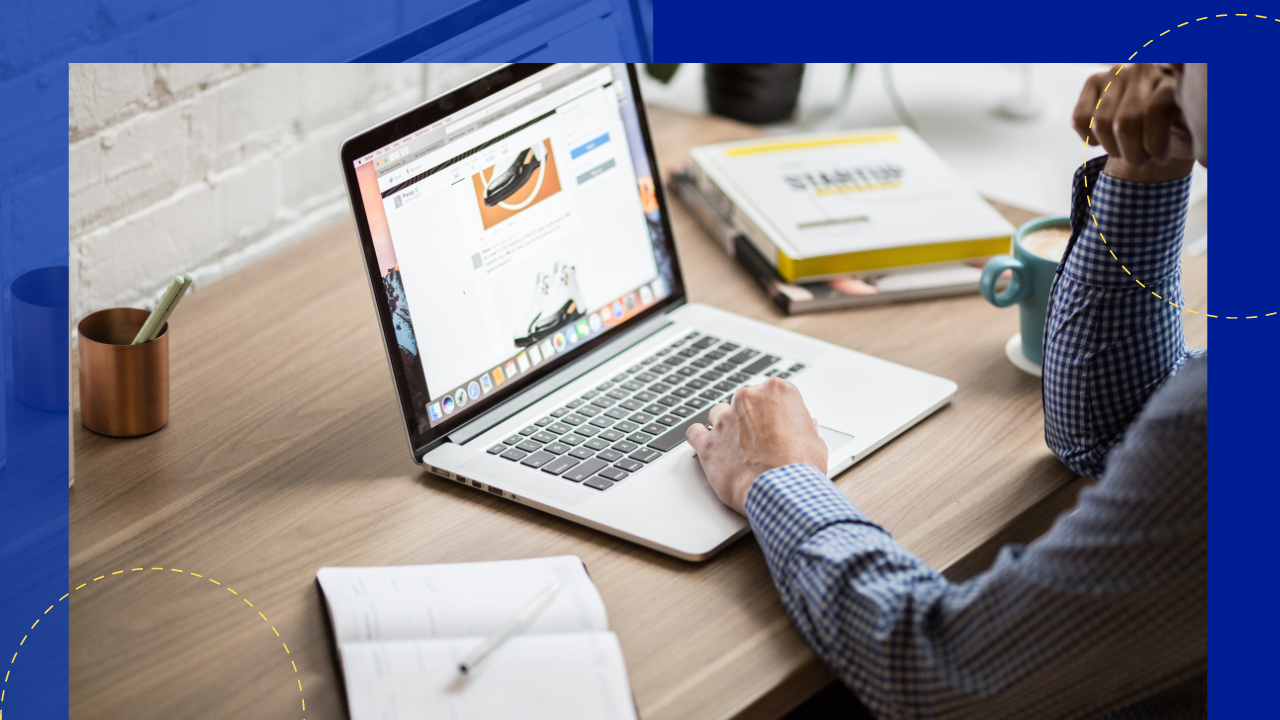 This article is a submission by Ebru Çelik of Forms.App. Ebru is an Outreach Operations Specialist and content writer at forms.app, a form builder application that helps create elegant forms in no time. He loves to write about certain topics like eCommerce, customer engagement, and web tools. 
Every entrepreneur's dream is to open a unique startup and turn it into one of the most successful companies in the world. There are some tools that you must have to make this dream come true. 
You can use these tools to gather feedback, keep accounts, create digital marketing strategies, and reduce workload. Each tool has different advanced features and helps you make your startup business more successful.
In this article, we have compiled the ten best free tools for startups and their general uses. By taking advantage of this startup stash, you can create a fresh strategy to market your products and services and save money since you won't have to hire additional employees.    
Why does a startup need web tools? 
You may be wondering why a startup company needs these web tools. Actually, the answer is quite simple; These tools will save you both time and money. 
As you can imagine, starting a new business is very costly, and you use almost all of your capital to launch your startup. However, you also need tools to take your business to the next level and run it flawlessly.
If you don't use these tools, you will have to hire new employees to replace them, which is not a good idea for a growing business. Thanks to the data provided by this web tool, you will have average information to run your business. 
Further, since many tools also offer ready-made templates to users, you will quickly learn how to use them effectively.
10 must-have web tools for every startup business
We have listed the top 10 web tools you must have if you own a startup. These tools will help you improve your management systems and support team collaboration. 
You can find the categories of the tools first and then the general features of the best tool in that field.  
1. Form builder tool
Form builder tools are essential for startups because they enable business owners to know existing customers and get feedback from potential customers. 
The first step for a startup to become a successful business is to learn from people's ideas and suggestions. Thanks to these opinions, you can make your product or service more desirable.
You can use form builder tools to create forms, surveys, and quizzes. Market research, lead generation, obtaining feedback, and creating contact and complaint forms are the main reasons for using the form builder tools necessary for your startup. 
One of the most practical and easiest tools to create forms, surveys, and quizzes is forms.app. With more than 1000 ready-made templates, business owners can create the form they need in minutes without any coding knowledge.
Moreover, forms.app offers almost all advanced features in its free plan, so it is a good option for startups both in terms of price and performance. 
If you want to collect more responses and create more forms, memberships range from 12 USD to 59 USD per month with annual subscriptions.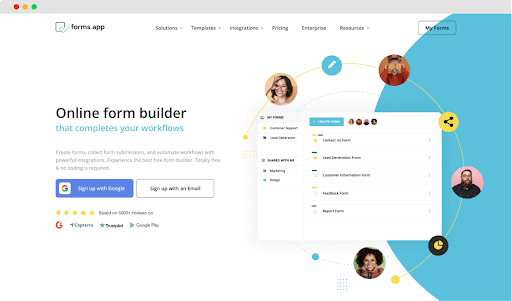 2. Website builder tool
Providing a good service for startups is as important as introducing yourself. In this internet age, one of the things that a startup business must have is a website. 
Building a website may seem like a daunting task because you need a team of developers. But website builder tools help you do this in a much shorter time.
One of the popular website creation tools is Wix. It is the best option for users who want to create a website without coding knowledge. 
In addition, Wix offers ready-made templates to users, and you can create your own website in less time than you think by using these templates. 
Wix's prices range from 16 USD to 59 USD per month when paid annually.
3. Search engine optimization (SEO) tool
If you want to present your products or services in the best way, right in front of your customers, you will need search engine optimization tools. 
These tools provide you with specific programs, techniques, and resources so you can understand how to stand out more among your competitors. By analyzing your competitors, these tools help you determine their strengths and weaknesses.
Semrush is a search engine optimization tool used by all companies, from large to small, and it helps small businesses create a very detailed marketing strategy. 
Especially if you want to stand out more on the internet, you must have a blog, and Semrush will mentor you about how your blog should be. You can do keyword research and observe getting backlink opportunities.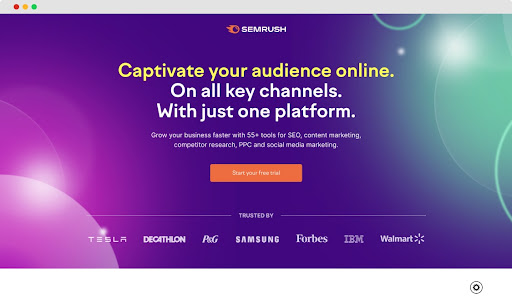 4. Email marketing tool
Another important tool for startups is email marketing tools. Many customers check their e-mails frequently, and companies can also announce their campaigns here. 
It allows you to reach your potential and existing customers fastest. With these email marketing tools, business owners can reach thousands of people to give information about campaigns, discounts, and opportunities.
When you need an email marketing service, one startup tool that comes to mind is Mailchimp. With Mailchimp, you can organize your newsletters and inform your existing customers about your campaigns via e-mails. 
In addition, you can measure how well your emails work with its advanced features. Mailchimp's prices range from 13 USD to 350 USD per month.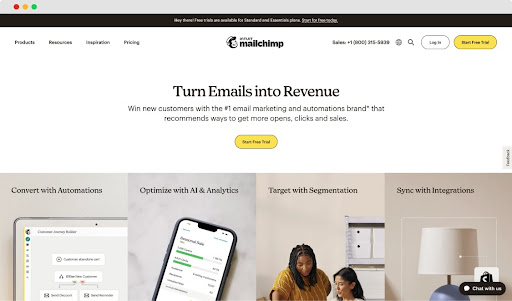 5. Social media management tools
Social media management tools are essential for startups because social media is one of the best methods to reach more people. 
Producing interesting and quality content has an important role in gaining more followers. You will introduce your company and brand to more people as you have more followers. In turn, you can grow your startup.
BuzzSumo is one of the popular social media management tools. With BuzzSumo, you can produce quality content and get a chance to grow your startup. 
BuzzSumo allows users to follow popular trends so you don't get stuck with ideas. Moreover, you can find ideas for your own content by using the article archives. 
BuzzSumo's prices range from 95 USD to 999 USD per month when paid annually.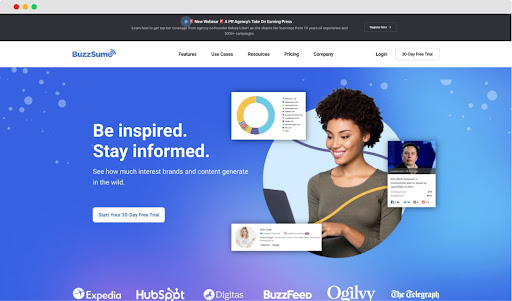 6. Customer relationship management (CRM) tool
Customers are important for any business, and you should attract more customers. Customer relationship management tools help companies build closer relationships with their customers. 
With these tools, you can increase customer satisfaction and sales considerably. Moreover, you can more easily follow your processes with your customers.
One of the most frequently used and most popular customer relationship management tools is HubSpot. 
With HubSpot, you can see your real-time sales pipeline and track your progress. Thus, you increase your productivity and reduce the workload of team members. 
HubSpot's prices range from 500 USD to 1200 USD per month.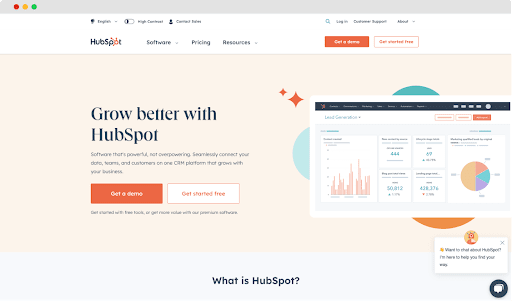 7. Project management tool
Every startup business should control every transaction they make and track their every step. For this reason, you need a tool to follow this process. 
Project management tools are very useful in this regard. Since you can gauge every step related to your business, you can achieve many successful steps much faster.
Trello is one of the first web tools that comes to mind when project management tools are needed. 
With Trello, you can create and track cards. Thus, you can reduce the workload of your team members and strengthen communication between employees. 
Trello has a free plan, and its paid membership ranges from 5 USD to 17.5 USD.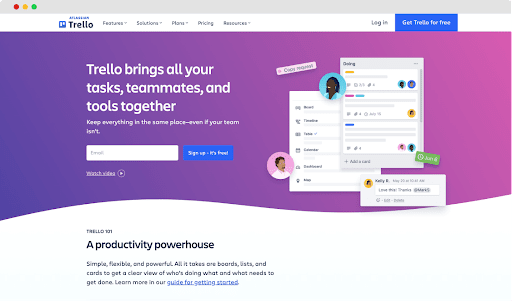 8. Website analytics tool
Every startup should set up a website to collect feedback and reach more people. After setting up a website, you can use website analytics tools to see how many visitors you have and measure your overall success. 
In addition, you can track how successful your competitors are.
Among the website analytics tools, SimilarWeb is one of the most popular. It allows users to check their website's organic traffic, performance, visitor numbers, and rankings. 
Users can also do competitive keyword searches in detail. You can get custom pricing by contacting sales teams.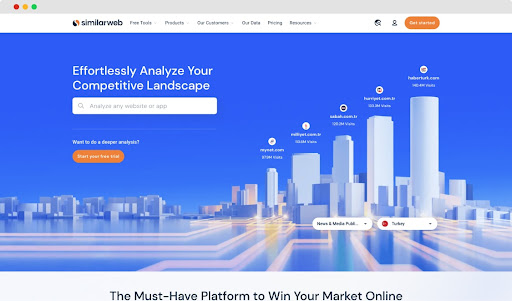 9. Automation tool
If you want to grow your business and reduce the workload of your employees, productivity tools are great ways to do it. 
Automation tools can be included in these productivity tools. Startup business owners can create deals and trigger them with these tools. So you won't have to deal with all the work yourself.   
One of businesses' favorite automation tools is Zapier. It is integrated with more than 5 thousand applications, so users can find almost all the applications they need. 
With Zapier, you can create triggers and actions in specific applications; thus, you can save more time. It offers free plans as well as paid memberships ranging from 29 USD to 1198 USD.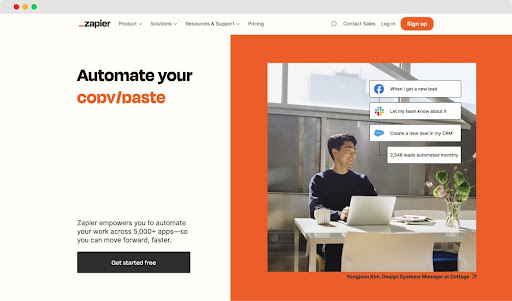 10. Business accounting tool 
Accounting software is especially important for startups because it lets you track your company's income and expenses.
Moreover, you do not need to hire additional employees for this. Business accounting tools compile financial reports related to your workplace for you and show them for you to analyze.
Freshbooks is a widely used tool for keeping your business accounting. It has many advanced features; for example, you can send customized invoices to your customers using invoice templates. 
You will also not forget any of your regular payments by adding a reminder. Freshbooks prices range from 6.80 USD to 22 USD per month.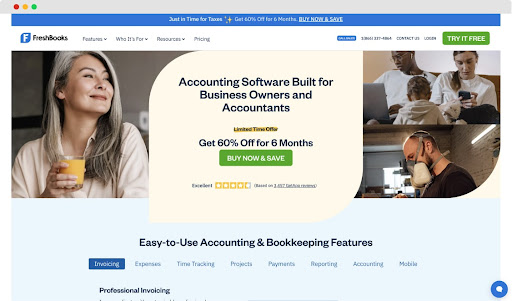 Wrapping up the top web tools for startups
Saving money and time plays an important role for business owners who want to start a new startup business. For this reason, these web tools in different categories will provide you with convenience. 
Many tools have free plans, and you can take advantage of them initially. As your company grows, your needs will increase, so you may need paid memberships. 
To make your startup more successful, start using these tools!