6 noteworthy web development trends in 2023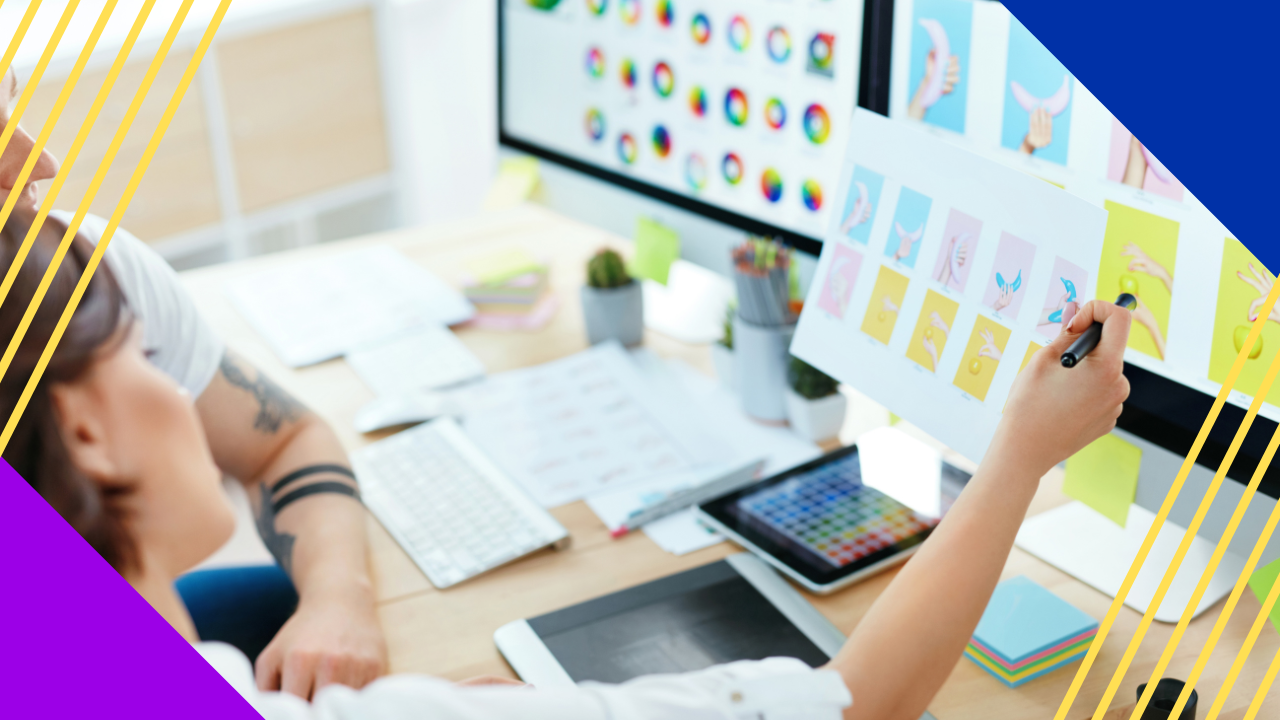 In today's digital world, a business website is no longer a luxury but a necessity. Similarly, having an online presence is not enough; you must provide a platform for the world to view your products and services.
A website can aid businesses in establishing their brand, generating inquiries, and expanding their revenue. A well-designed website can be achieved through cutting-edge web development. 
But because not all businesses have the right people and resources to build a winning website, many outsource to premier BPO firms in the market today. 
Outsourced, for one, is among the leading outsourcing firms providing exceptional web developers for clients in various sectors.
Defining web development
Web development is the process of generating and managing websites. It requires various skills to become a web developer, such as coding, design, and testing — to create a functional website.
Web development constantly evolves, with new frameworks and technologies being launched regularly. This implies that web developers must keep up with the latest innovations to remain competitive.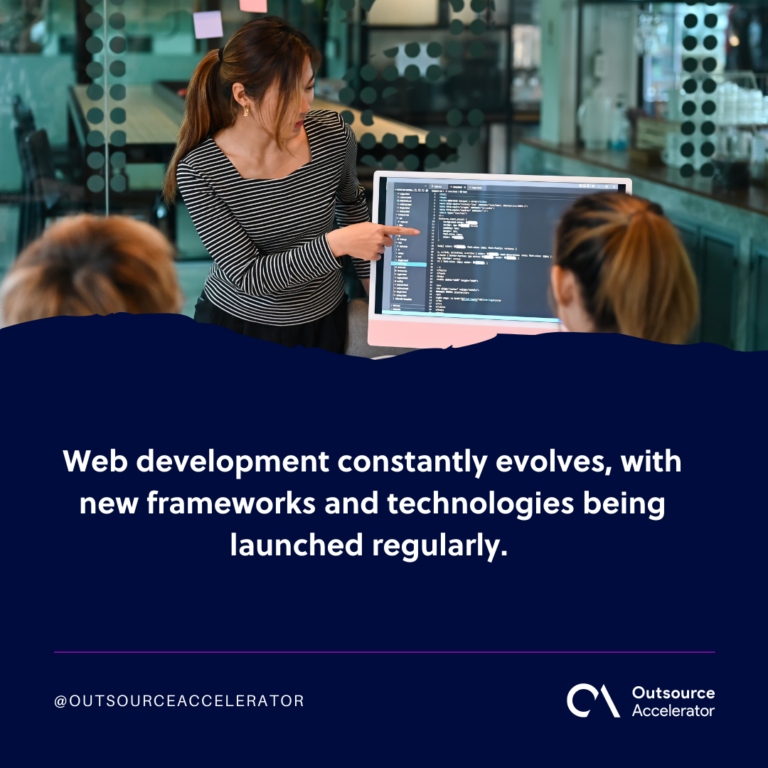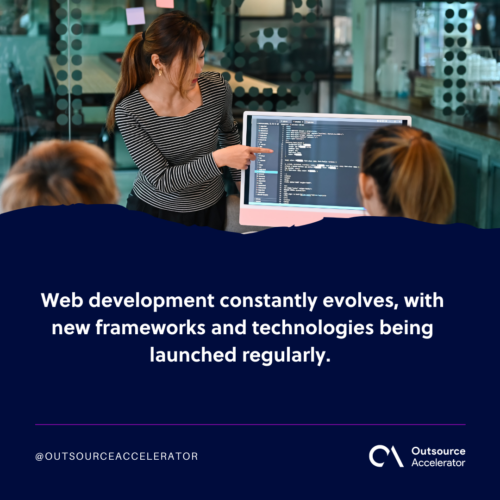 Moreover, continuous learning and skill upgrading are essential to becoming a great web developer. 
Partnering with Outsourced means tapping into well-skilled and effective web developers. It has seasoned web development teams that consistently surpass their client's expectations.
3 types of web development
Web development is a broad topic that encompasses many different disciplines. Moreover, there are three types of web development, further explained below:

1. Front-end development
Front-end developers are responsible for constructing the aspects of an application that are directly accessed by end users. 
The front-end development process places a significant emphasis on the end-user experience. These elements include code and design strategies that are connected to one another.
2. Back-end development
Back-end development, also known as server-side development, is concerned with the functionality of a website behind the scenes.
Back-end developers construct the website's server-side logic, database administration, and server configuration using programming languages such as Python, Ruby, and PHP.
3. Full-stack development
Full-stack development is a type of web development that combines both front-end and back-end development. Full-stack developers are skilled in multiple programming languages and can handle the entire development process independently or with a team.
Although there are other types of web development, these three are the most popular. You can hire these various types of web developers from Outsourced, including the abovementioned roles.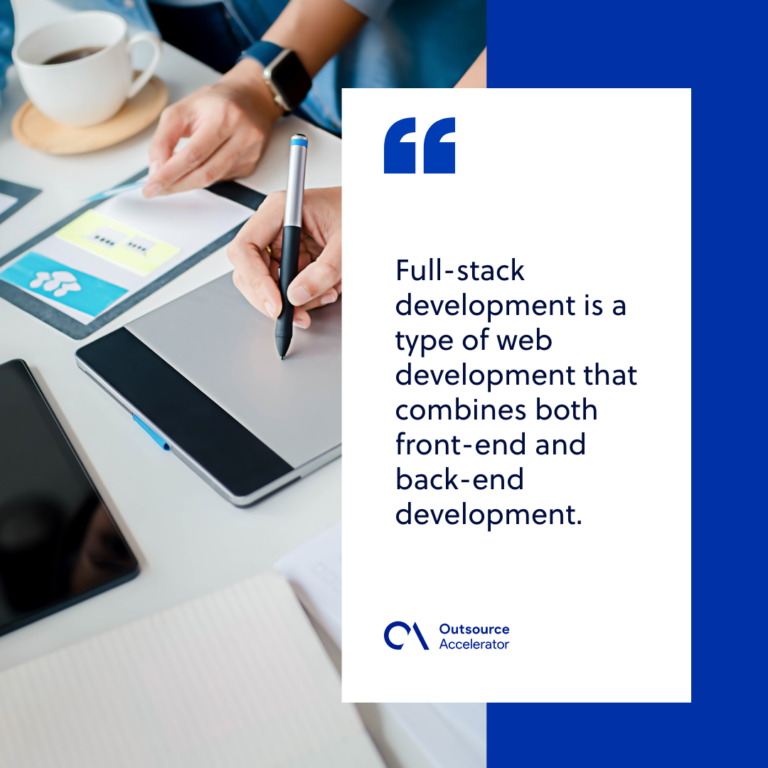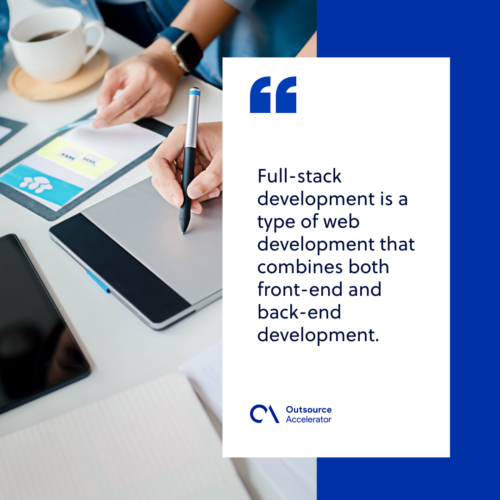 6 noteworthy web development trends
As the global market continuously evolves, staying ahead of the curve is critical to following the newest trends. 
Here are the six noteworthy web development trends:
1. WordPress development
This is one of the most popular web development trends and prevailing among content management systems (CMS). This facilitates the creation and management of websites. There are both free and paid versions available.
WordPress is flexible and user-friendly. It has an active developer community that assists one another by sharing code on GitHub and in online forums such as Stack Overflow. 
To implement this trend, you will require someone with expertise in HTML and CSS coding, among others.
2. Optimized voice search
Voice search optimization is one of the most important web development trends because it helps every marketing company attain a competitive advantage, boost website traffic, and increase conversions.
3. Single-page application
A web application is said to be a single-page application if it alters an existing web page dynamically using fresh data received from the web server.
In contrast to the traditional web browser, which loads totally new pages — this method loads the previously seen sites in their entirety.
4. Accelerated mobile pages
Accelerated mobile pages seek to construct the future of the internet. This is among the web development trends done by simplifying and standardizing the process of creating web pages and online marketing.
5. Augmented reality (WebAR)
Augmented reality is one of the critical web development trends that allows you to overlay digital information on top of real-world objects. 
WebAR is similar to virtual reality, but instead of immersing you in an entirely new environment, it enhances your current view with additional information.
6. Content personalization
Finally, content personalization adjusts a website's content to a user's unique requirements and interests. It aims to increase the sense of relevance and personalization on a website for every visitor.
To positively begin your fresh journey with web development, take note of these abovementioned web development trends. 
Further, if you want to hire talented web developers, head over to the Outsourced's official website and talk to their experts.
Outsourced provides both full-time work-from-home and office-based web developers.