Wealth management 101: A simple introduction to financial planning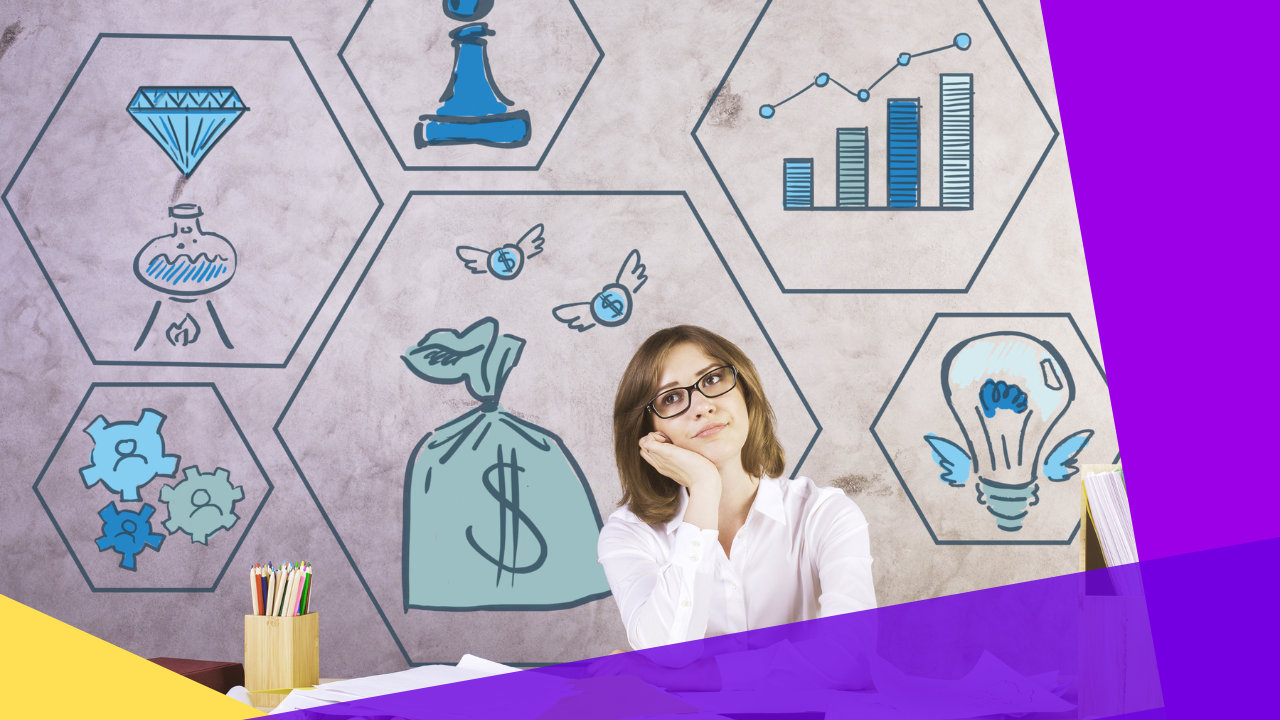 Many people aim to build and preserve wealth, but it requires careful planning and management. That's where wealth management comes in. 
A wide range of clients procures wealth management services as it offers wealth and financial planning, management, and advice.
So what is wealth management? 
This article explains what you need to know about wealth management.
Wealth management explained
Wealth management is a financial discipline involving a range of strategies that help people achieve their financial goals. It applies a comprehensive approach to acquire an idea of what a client's financial situation looks like. 
As a result, wealth management informs how a client's assets and financial situation can be organized and managed effectively.
This service is typically considered 'high-end' because some wealth management firms and advisors may require a set minimum net worth or a particular level of investment assets. 
Wealth management services allow the merging of financial services and advice in one place with one firm.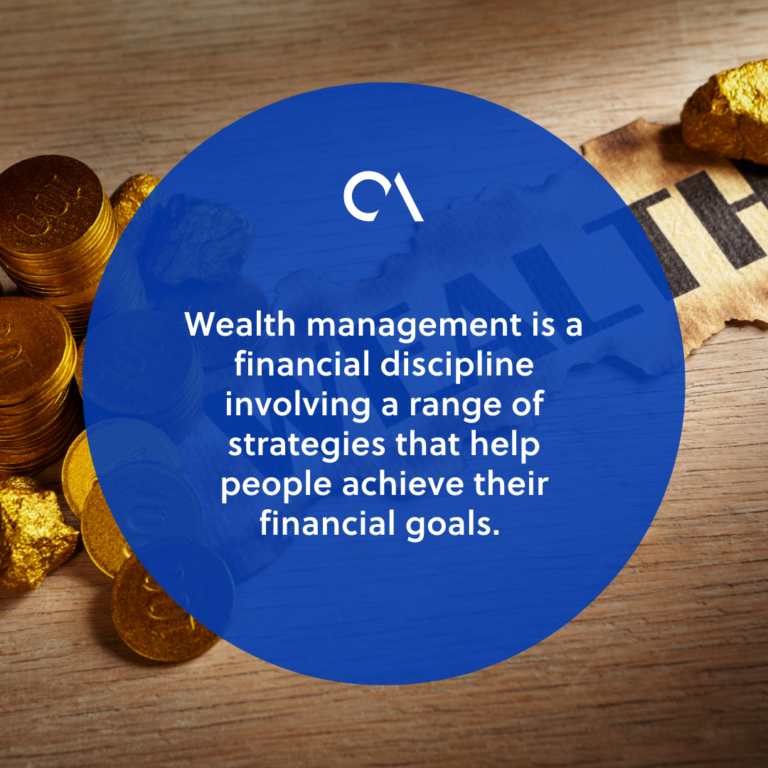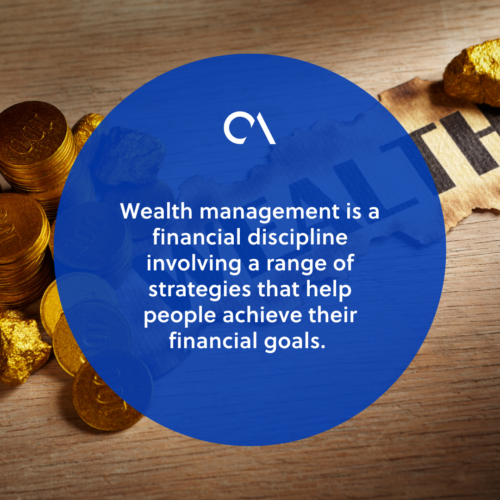 Key components of wealth management
Wealth management has some key components because it uses a holistic approach to dealing with financial matters.
Financial planning
Financial planning involves evaluating a client's current financial situation, defining long-term financial goals, and creating a plan to achieve them. 
Financial planning usually includes budget development, investment strategy creation, debt management, and identifying potential risks that could impact financial stability. 
Topics such as retirement planning, estate planning, tax planning, and more fall under financial planning.
Additionally, some financial planners assist in developing a comprehensive plan that considers clients' unique circumstances and works towards financial goals.
Investment management
Investment management involves creating an investment portfolio and customized investment strategy that aligns with the client's:
Financial goals

Risk tolerance

Expected timeline of execution
Determining and keeping track of investment options such as stocks, bonds, mutual funds, real estate, exchange-traded funds (ETFs), and other assets are part of investment management.
Investment managers are responsible for creating diversified investment portfolios designed to generate income and preserve wealth. They can also execute investment portfolio adjustments as market conditions and client preferences change over time.
Risk management
Enacting risk management practices will identify and mitigate potential risks that could impact one's financial stability. 
Potential risks include market volatility, inflation, taxes, and unforeseen life events like illness or death.
Wealth managers or wealth management firms can identify and manage these risks to protect assets and ensure clients' solid and stable financial situations.
Why wealth management is essential
Wealth management is not only meant for the more affluent, it's actually essential for anyone who wishes to achieve their financial goals and secure their future.
Some of the main reasons why wealth management is essential include:
Building and preserving wealth
Wealth management plays a vital role in building and preserving wealth because it lets individuals develop and stick to a long-term financial plan that will set them up for the future.
Building and preserving wealth is beneficial for people who want to have financial security for themselves and future generations.
Further, wealth management helps people accumulate and protect assets over time.
Preparing for retirement
Wealth management provides strategies for people preparing for retirement to maximize their savings and investments.
Wealth management ensures that people have sufficient funds to support their lifestyle once they retire without worry.
Tax planning and optimization
Wealth management reinforces tax planning and optimization because it provides the expertise to navigate complex tax regulations and minimize tax liabilities.
People can keep more of their hard-earned money and assets with an effective, long-term tax optimization plan.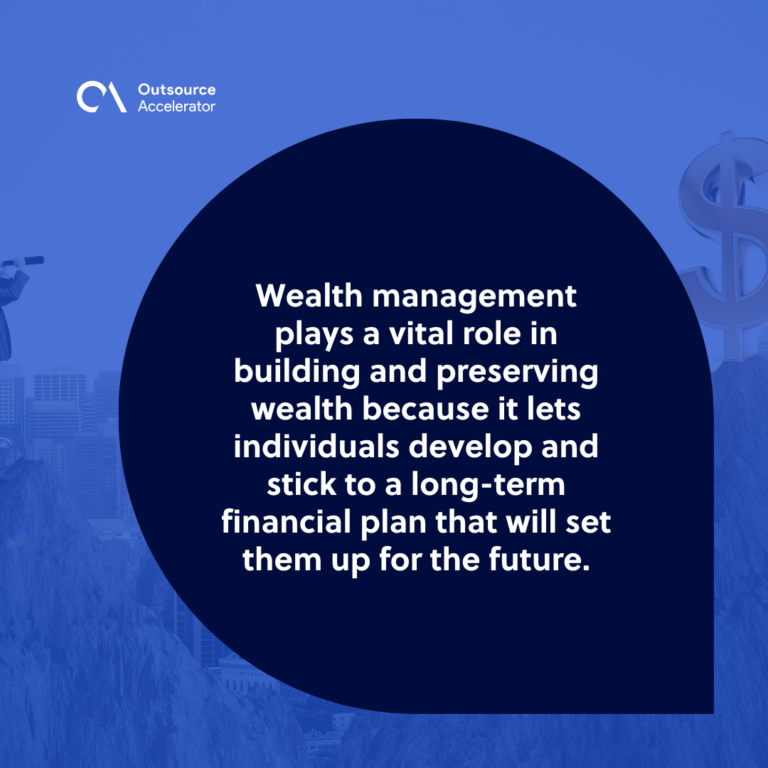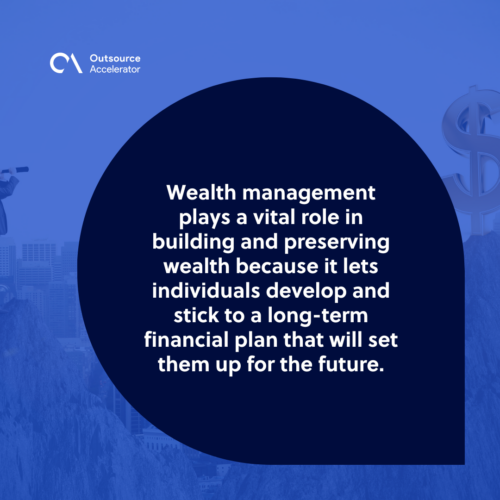 Common wealth management strategies
Wealth management strategies are customized to each individual's situation, varying depending on factors like income, assets, liabilities, and risk tolerance.
People can employ common wealth management strategies such as:
Investment portfolio management
Investment portfolio management means designing a well-diversified investment portfolio to optimize returns and minimize risk based on an individual's financial goals and risk tolerance.

Risk management
Risk management identifies and mitigates latent risks that could negatively impact one's financial stability. 
Risk management uses insurance policies, emergency funds, and wealth transfer plans to stabilize a client's financial situation as much as possible.
Estate planning
Estate planning involves designing an extensive plan that aims to effectively and efficiently manage and transfer assets to beneficiaries while cutting back on taxes and expenses.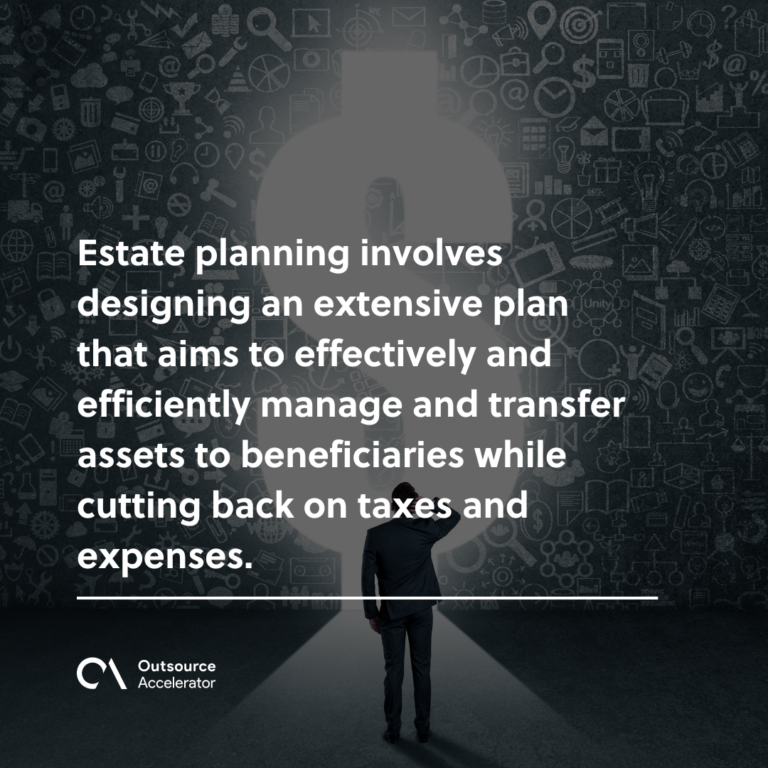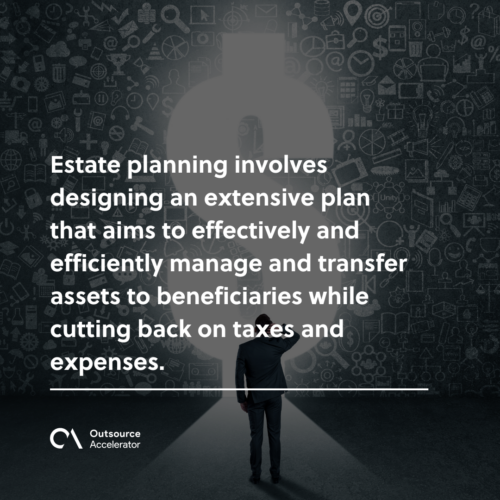 Choosing a wealth management advisor
Hiring wealth management advisors is crucial as they have the skills and expertise to cater to each individual's financial needs and goals.
Wealth management advisors have the ability to provide personalized guidance and plans so clients can experience financial success and stability.
Ultimately, wealth management is a crucial part of successful financial planning.  More people can have secure financial futures by taking a proactive approach to wealth management.