Everything you need to know about insurance verification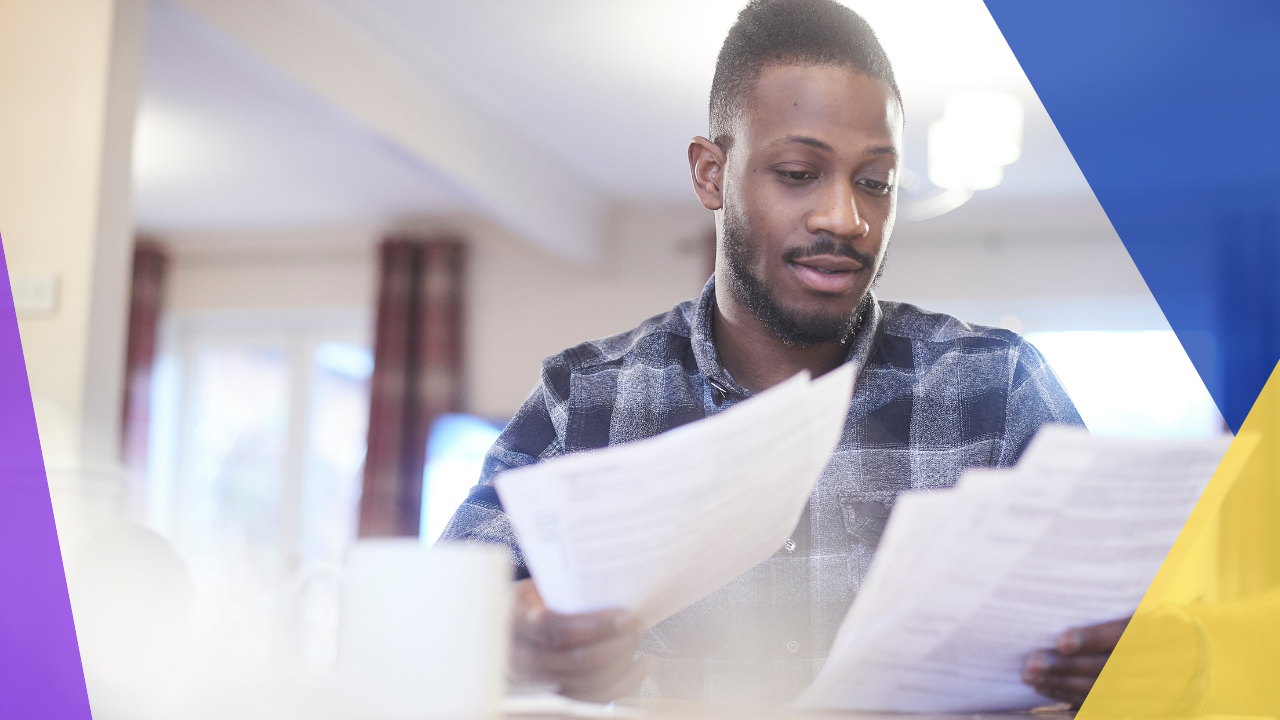 Every insurance plan has its own set of limitations, eligibility, and coverage benefits. These differences in packages make insurance verification crucial. 
The legal and administrative complexities in medical billing, mixed with incorrect and insufficient due diligence may result in patient inconvenience. Worse case, they can elevate the probability of payment denial. 
To ensure that operations are not affected and the whole medical billing system goes smoothly, insurance verification is conducted by registered professionals.
But what is insurance verification? How does it work? And what are the mechanisms which enable it?
All of these and more in this article. 
The insurance verification process
Insurance verification is part of the medical billing process, where a step-by-step procedure is followed. 
It starts with the healthcare provider validating with the health insurance company the amount covered and a patient's eligibility to avail of a certain service. 
This usually takes hours to process since other healthcare institutions also coordinate with insurance providers. 
Another reason for the long wait time is the range of validated topics, including policy status, exclusions, deductibles, and any items the clients will shoulder.
If insurance verification is skipped, there is a high chance of services not getting paid or denied, which results in the patient being burdened with costly medical bills.
For this very reason, medical billers conduct thorough insurance verification to cover all bases and keep the satisfaction rate of patients positive. 
According to NIH's report, most healthcare institutions in the US and Canada are investing 30% of their annual budget in improving the speed and quality of insurance verification.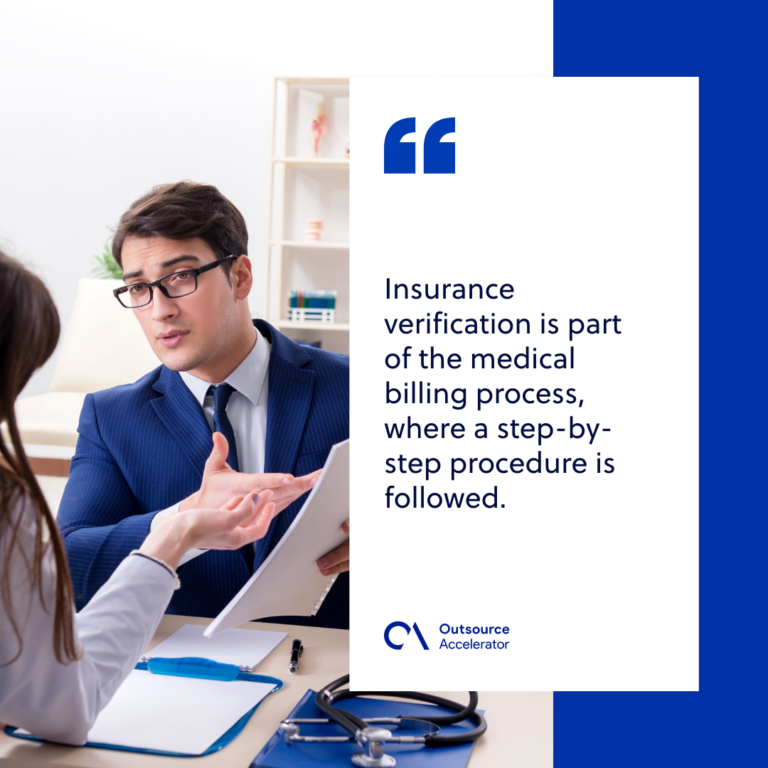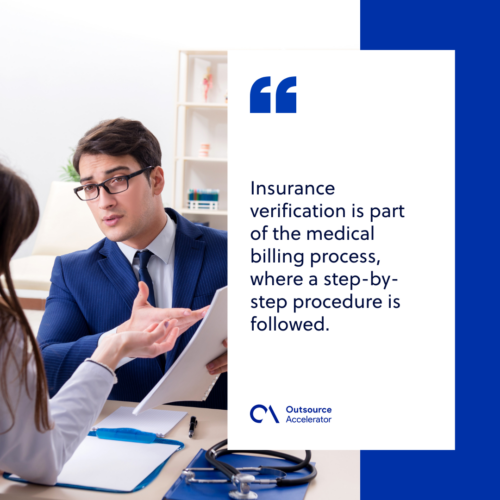 Why does insurance verification matter?
Every process in the healthcare industry is integral to the overall efficiency and effectiveness of the system. 
Proper diagnosis leads to correct prescriptions, and correct medical codes lead to accurate billing details. But more importantly, thorough insurance verification leads to financial wellness and realistic patient expectations. 
It is not just the healthcare organization that benefits, but also the patients, most importantly since they will be in a difficult situation in case of a mishap. 
To better understand the different reasons insurance verification matters, below are three integral factors:
Better cash flow
Healthcare organizations put much trust in the healthcare plans of patients and the green signal from insurance companies. 
Medical professionals will keep performing the procedure as long as it is deemed covered. This makes inaccurate and inadequate verification becomes too inimical. 
The healthcare organization will not get paid immediately, and the chances of denial are high. Meanwhile, the patient is suddenly in a huge debt.
This largely impacts the operations of hospitals and other healthcare institutions as they need to break even the costs of operations from their actual profit.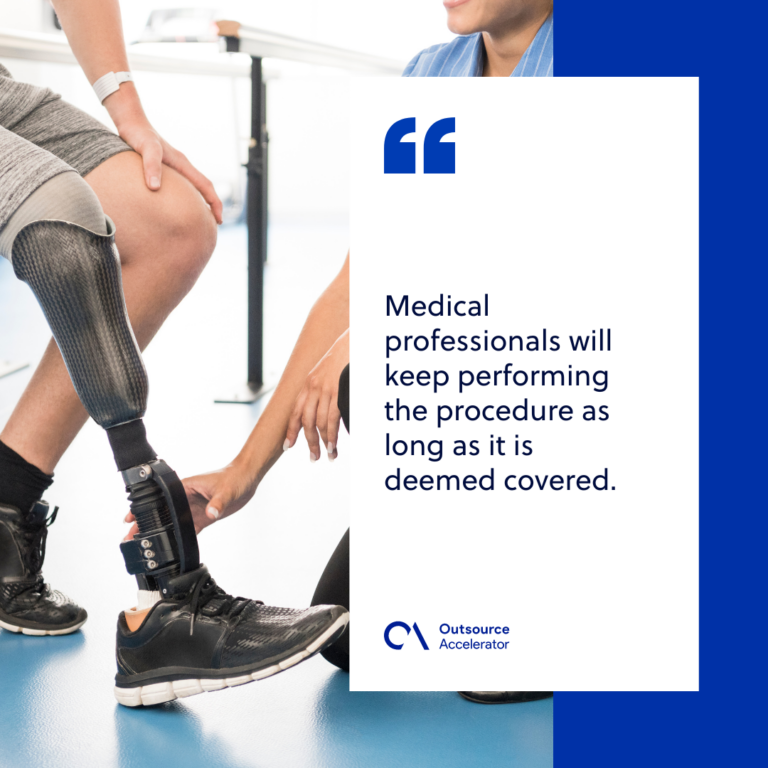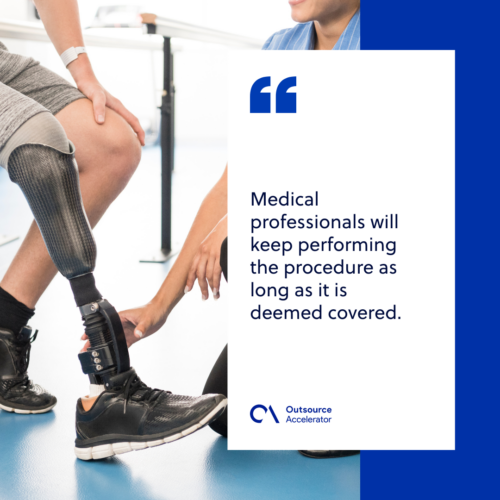 Mitigate and manage denials
Insurance companies and the healthcare industry standards are constantly changing. This is one of the few reasons why the processing of health plans is a bit complicated.
With the changing complexities, healthcare claims denials are possible. Healthcare providers need to be on top of the industry to better navigate all alterations. 
There are skilled medical billers and outsourced services that can manage and improve the revenue cycle of healthcare institutions.  
Optimized patient satisfaction
Patients go to the hospital expecting their healthcare plans to get it all covered. If in a slim chance, pocket transactions will be a bare minimum. 
However, incorrect insurance verification can leave patients vulnerable and financially exposed. 
While there are available solutions for patients to pay for it, it will not be the case for the healthcare provider. 
This can cause a wildfire of bad reviews for the kind of service they offer and provide their patients. This can lead to further financial losses that will take time for them to recover after the reputation is repaired. 
During healthcare audits, this can reflect poorly on the performance of the healthcare provider as a whole. It can lead to the retraction of certification and licenses and other legal liabilities. 
What happens if you skip the insurance verification process?
There is zero to no percent that healthcare providers will not conduct insurance verification to a patient's insurance company. 
With the various regulations and increasing standards of care, providers need help reimbursing and collecting the claims they deserve for the services rendered. 
This prompted most to have stringent insurance verification every step of the way. It all boils down to how accurate and skillful medical billers are in processing all these healthcare claims.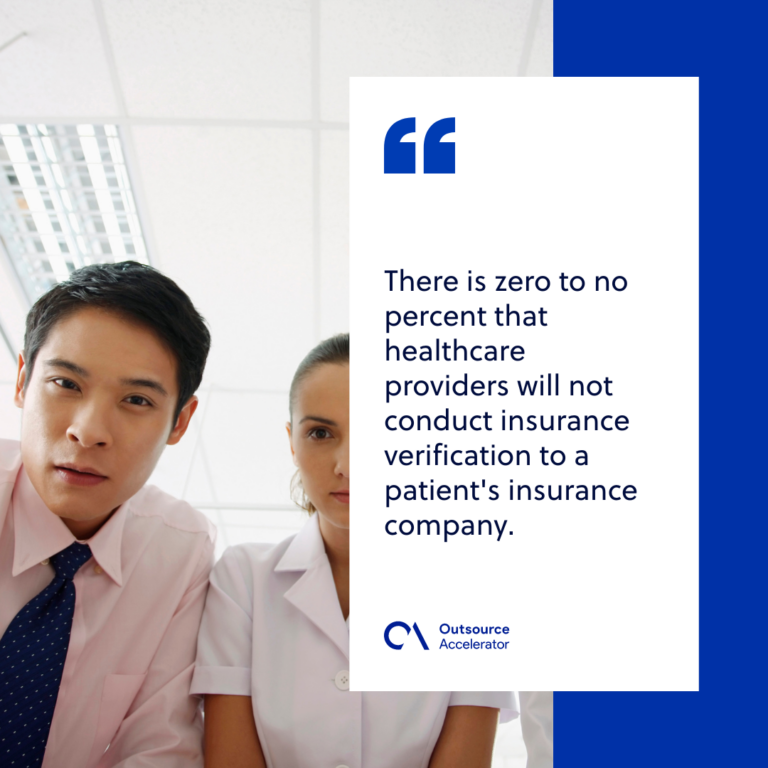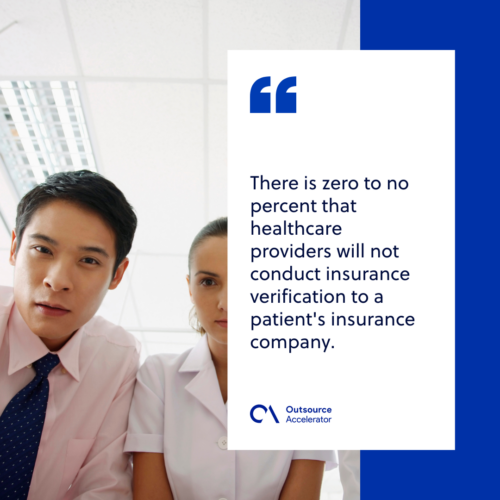 Why outsource medical billers for insurance verification?
Effective insurance verification is central to a healthcare provider's financial wellness. At the same time, it ensures the overall patient care journey by creating a seamless billing process. 
Having a reliable insurance verification team is a must to maintain this. Hiring untrained staff is a good option to cost-save; however, this can backfire due to errors. 
Additionally, the changing and complex nature of healthcare laws and regulations makes it difficult for untrained staff to navigate the industry successfully.

To avoid this, hiring third-party professionals is a more practical and cost-efficient solution. First, they have established connections in the industry, which can be quite useful for the company. 
Second, most medical billers are trained and certified professionals with years of experience processing and dealing with insurance companies. They have the grit and tenacity to deal with difficult insurance providers. 
Lastly, these third-party providers have tools and technology tailored to the needs and requirements of medical billing and insurance verification processes.