UX design offshoring: Is it worth a try?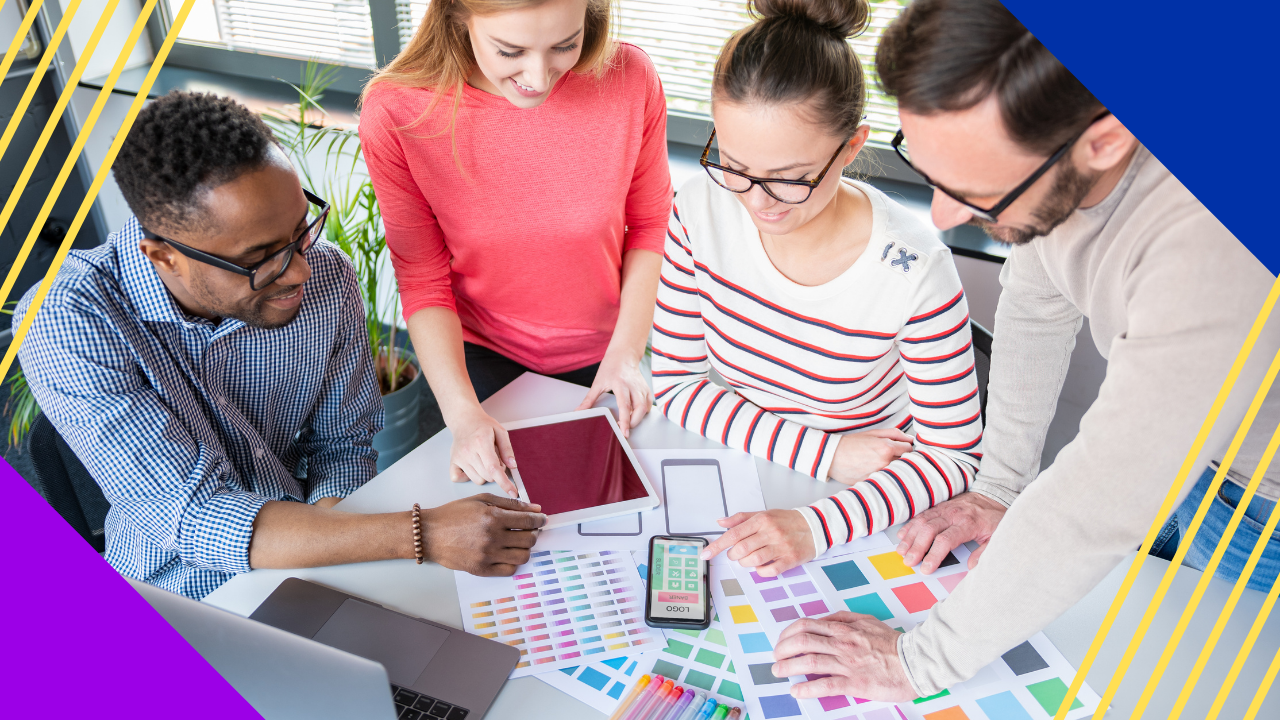 Due to today's rising technological advancements, consumers have become even more demanding. Particularly when it comes to online businesses, it's essential  to capture your audience's trust and maintain a loyal customer base. 
In selling online, businesses need to have a winning user experience (UX) design to enhance their site or app's accessibility and usability.
Finding the right UX designer who can truly understand all aspects of your product's development process can be pretty challenging. 
In this article, you will get to know how UX design offshoring with MVP Asia Pacific, a renowned BPO provider, can support your immediate growth. 
What is user experience (UX) design? 
Before we discuss UX design offshoring, let us first explain what UX design is. 
User experience (UX) design refers to the process of creating products that can offer relevant and valuable experiences to your users.
It involves an entire design team who will manage and handle the entire design process, including: 
Acquiring and integrating a particular product

Design

Usability

Functionalities

All aspects of branding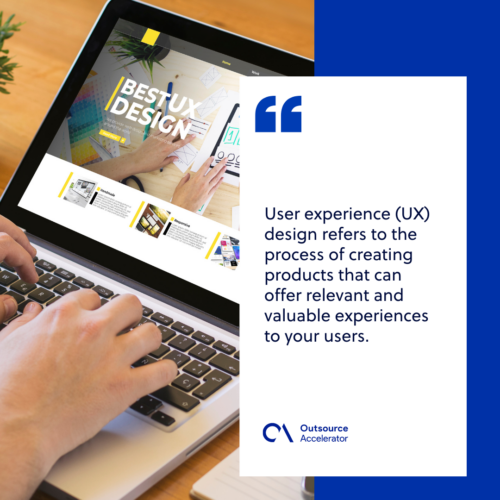 UX design vs UI design 
Although UI and UX design go hand in hand, both have their distinct differences. They both share the same goal – to boost user satisfaction by making interfaces and products that are simple, useful, and intuitive. 
User interface (UI) design

is all about the visual design of a specific product interface. UI design usually involves the layout, icons, typography, buttons, information architecture, animations, colors, and illustrations. In general,

UI design

will depend on the nature of a specific product. 

User experience (UX) design

is solely focused on the human experience. In most cases, it is often done before UI design. It involves evaluating users' intentions when they use a specific product — specifically, what users should understand, what they should feel, and the actions they should take.  
UX design offshoring with MVP Asia Pacific 
As per Statista, in 2019, e-commerce was valued at 19.6% of global retail sales. It is also foreseen to have a value close to a quarter of the total worldwide sales by 2025. 
The uptick of consumers who prefer to shop online means that the online business sector has become even more cutthroat. This also explains why UX designers have also become high in demand. 
You need a UX designer who specializes in various areas. However, hiring local talent can be tough, and it can be pretty expensive, especially if you are looking for top-quality work. Thankfully though, there are reputable offshoring providers like MVP Asia Pacific to back you up. 
UX design offshoring through MVP Asia Pacific provides you with scalable and robust UX solutions that yield great results. 
Benefits of UX design offshoring to your business 
MVP Asia Pacific has UX design offshoring experts that can provide you with the following: 
Top global talents
MVP Asia Pacific's UX design offshoring experts are well-experienced in optimizing all areas of end-user interaction with your site or app. These seasoned professionals are skilled in creating relevant, efficient, uncomplicated, and all-around pleasant user experiences. 
Up-to-date with the trends 
UX design offshoring teams from MVP Asia Pacific have experience working with clients in different industry sectors. This enables them to become aware and adapt to today's emerging trends and develop innovative solutions for other clients. 
Cost efficiency 
Offshoring to developing countries has always been a cost-effective solution for foreign companies. Offshoring to the Philippines, in general, lets organizations save up to 70% of their overhead costs.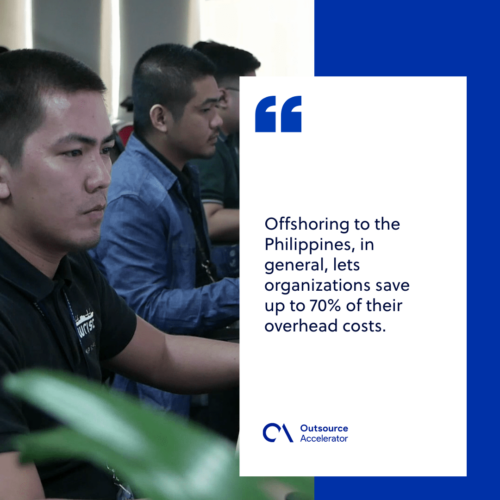 Full-cycle services
MVP Asia Pacific's UX design offshoring team can take care of your UI and UX design from start to finish. Your remote team may also handle your site or app's maintenance. 
Aside from UX design offshoring, MVP Asia Pacific offers an array of offshoring services for companies all over the world. 
UX design offshoring: Are you ready to team up with MVP Asia Pacific? 
MVP Asia Pacific can take care of your UI and UX design, UX research, and user testing Q&A. Connect with seasoned professionals with varied specialties. 
Contact MVP Asia Pacific today to know more about their featured services!