Top 10 SEO software to use as an Ubersuggest alternative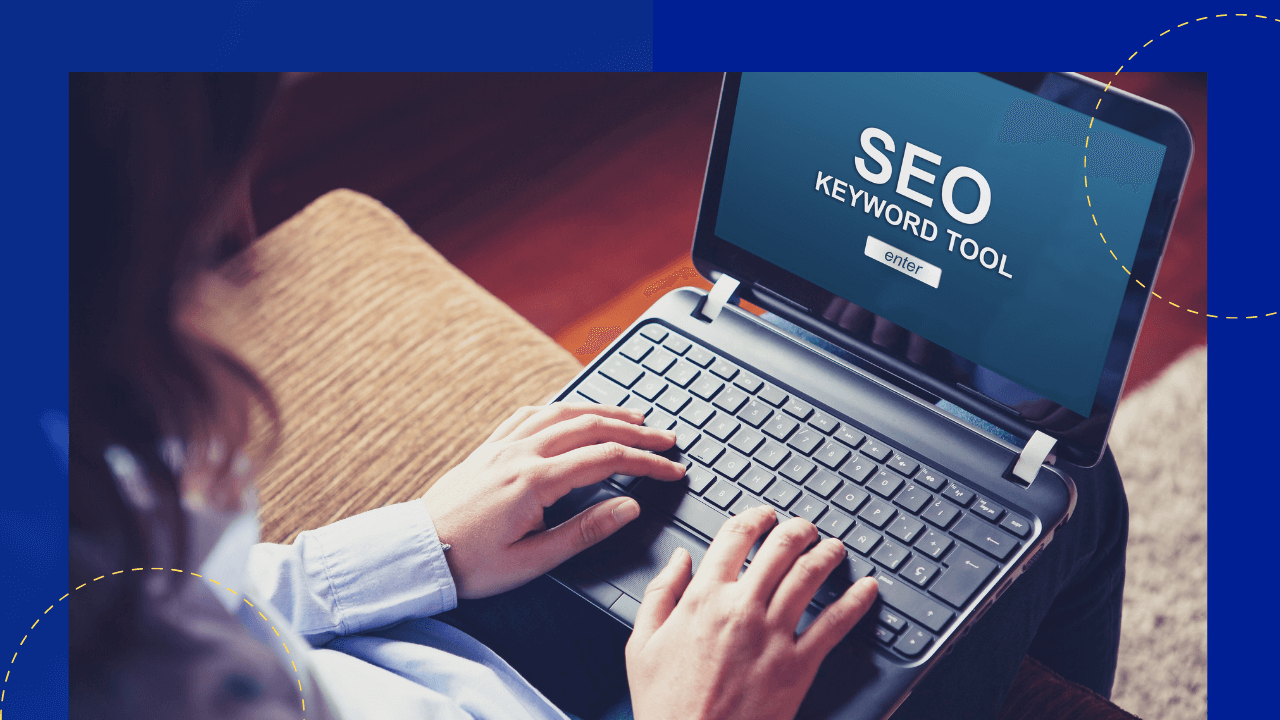 Ubersuggest is one of the most popular SEO tools out in the market mainly due to its affordability and ease of access. However, its limitations could become a hindrance to users who are aiming for a higher rank in search engines.
Fortunately, other platforms can be used as an Ubersuggest alternative. A lot of them offer a wide range of services, marketing themselves as an all-in-one SEO tool for any content creator.
If you want to know the best ones to spend your time and money on, we listed some of them down for you below.
What is Ubersuggest used for?
Created by Neil Patel, Ubersuggest is a popular SEO software used to find out the search volume, cost-per-click (CPC), and added insights for all keywords you search. It works both as a web-based tool and a Google Chrome extension.
This free SEO tool allows users to develop or improve their content marketing strategies by giving you a glimpse of the strategies that work best on the market. This helps you get ahead of your competitors more effectively.
Ubersuggest can help you improve page rankings and get ideas on how to climb the search engine results page (SERP), allowing your website to earn greater traffic from users anywhere, any time.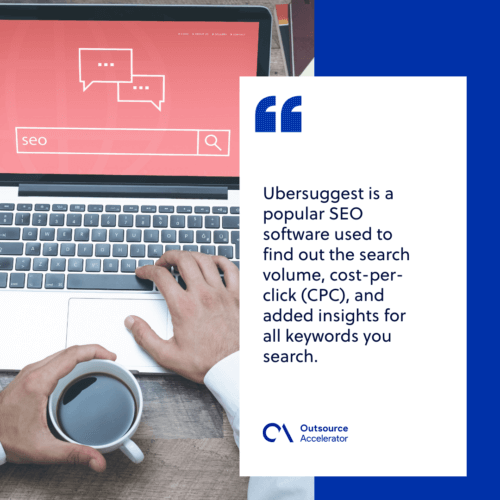 Important elements of an excellent SEO strategy
SEO, or search engine optimization, refers to the process of tailoring a website's content so that it will appear in the top results of a search engine like Google. It is the most helpful way for organizations and brands to build a successful internet presence. 
Having a high SEO ranking allows your website to appear at the top of each search engine results page (SERP).
To rank well in search engine results, here are several SEO components that you should pay special attention to while building your posts.
Keyword
Using the right keyword in any of a website's blog posts or pages is important. It leads people to your content and, in turn, drives more traffic to your website.
The more relevant the keyword is, the better the chance for your website to have a high SEO ranking. However, since some niche markets can have competitive keywords, it may be easier to use long-tail keywords to rank high in SEO.
Meta tags
Meta tags refer to the text snippets that describe what a page is about. They are short descriptions that help a search engine understand your content. 
Since they summarize the content to a reader, they can affect the way people see your website in the search results and whether or not they will open it.
An excellent meta tag invites visitors in to view your content and thus, contributes to your site's traffic.
Content
Creating quality content is no doubt the best way to have a higher SEO ranking. Producing factual and reliable content on your website can give you authority in your niche market.
Aside from expanding your brand's presence, providing high-quality content can also lead to positive user experiences for visitors to your website.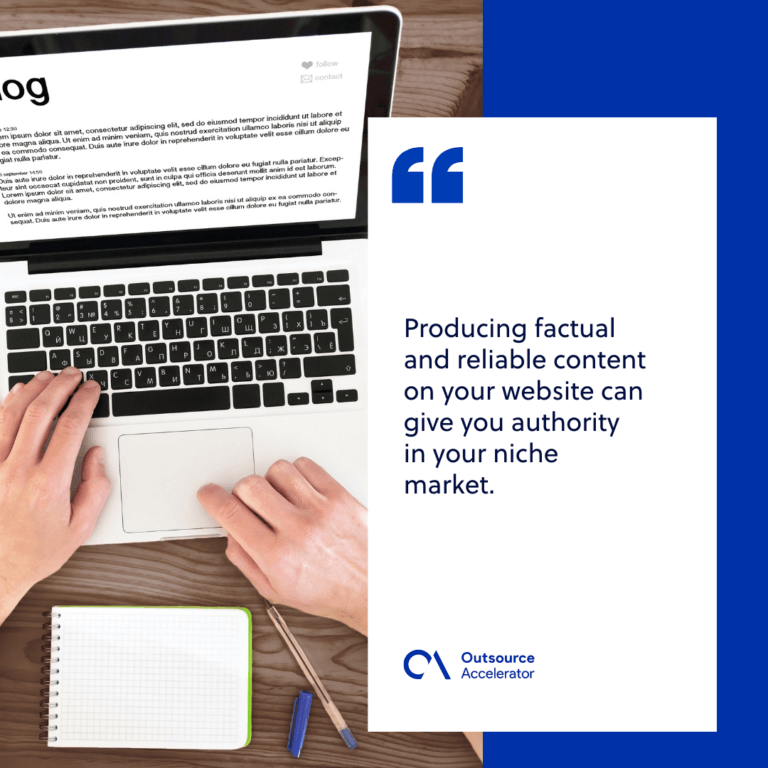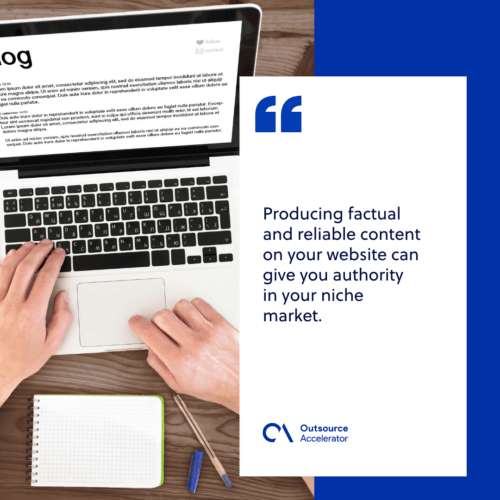 Backlinks
Backlinking is the method of inserting a website's link into another website's page. Search engines are also looking into a post's backlinks when deciding their SEO ranking.
Backlinks act as "votes" for an article, adding reliability to the content and website. To build backlinks, there are companies that submit press releases to websites that curate content about their industries.
Some try to contact blogs and websites and partner with them in regard to backlinking content.
Images
Pictures are not just there to make the content aesthetically pleasing. Rather, they also help a website's SEO ranking to increase. 
Filling your posts and articles with only texts and words could easily bore the readers. Adding high-quality pictures would not only entertain the website victors but could also lead to the image ranking high on search engines.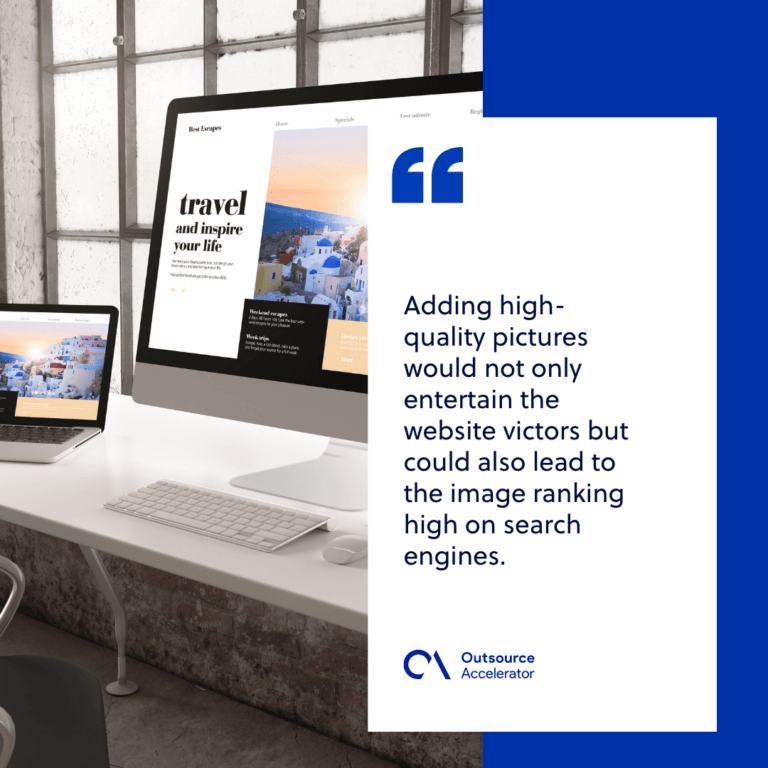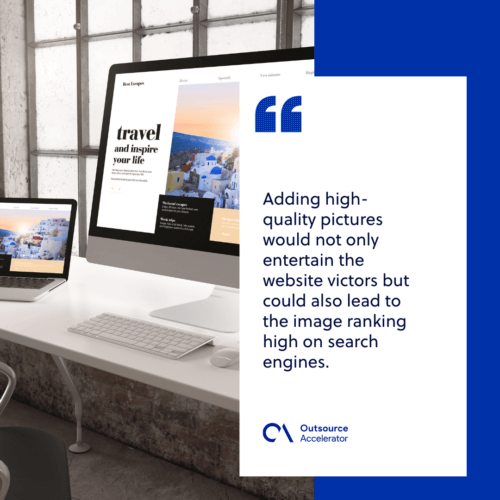 Top 10 Ubersuggest alternatives
Just like any other software invented, Ubersuggest also has its limitations. For one, its database lacks the depth and metrics needed to make content more competitive in SEO rankings.
If you are looking to use more features in your SEO strategy, here is a list of Ubersuggest alternatives that you can easily adapt to your content creation process.
Ahrefs is the most ideal Ubersuggest alternative for SEO experts that are looking for data-driven results on backlink analysis. It allows users to see which websites are linking to their sites, as well as the most common keywords that they are using to link to you.
This SEO platform has the second most active web crawler, allowing its users to do in-depth searches in their backlinking portfolios.
Aside from backlinks, Ahrefs' biggest feature is its Site Explorer tool, which allows you to take a look at your competitors' top-performing pages and the keywords they rank for.
Ahrefs has four pricing packages that offer different features for its users:
Lite plan – $99 per month

Standard plan – $199 per month

Advanced plans – $399 per month

Agency plan – $999 per month 
With its simple and intuitive interface, SE Ranking is a strong Ubersuggest alternative that can be accessed through a web browser.
It provides several useful SEO tools, including website audit, competitor analysis, and backlink checker, among others.
The most popular tool of this software is its keyword rank tracker. It boasts 100%-accurate keyword rank checking, allowing you to check which keywords are effective in bringing your pages high on the rankings.
SE Ranking is priced based on the number of keyword checks and the frequency (daily, every three days, weekly) your website/s require.
Essential – daily frequency; up to 450,000 keyword checks monthly; $31.20/month if billed annually

Pro – daily frequency; up to 1,800,000 keyword checks monthly; $71.20/month if billed annually 

Business – daily frequency; up to 4,500,000 keyword checks monthly; $151.20/month if billed annually
SEMrush is known as the "powerhouse of an all-in-one SEO toolkit" that aids users not only in SEO optimization but also in social media, content, paid ad campaigns, and PR releases.
It is widely used by everyone, thanks to its keyword database of over 20 billion words and a backlink tracker that monitors over 30.8 trillion links.
SEMrush is best for competitor research. Its interface allows users to type in any website to determine its strengths and weaknesses, giving users a glimpse into their competitor's strategy.
Just like the other SEO toolkits, SEMrush offers various plans to allow users purchasing flexibility. Its pricing packages include
Pro plan for beginners and small teams – $119.95 per month

Guru plan for SMEs and SEO agencies – $229.95 per month

Business plan for large companies – $449.95 per month 
The good thing about SEMrush is that it offers a seven-day money-back guarantee if you are not satisfied with the service.
Surfer SEO is best known for its SEO audit report tool. It is a tool used to identify quick wins in your content and opportunities to make it rank higher than other competing articles.
The good thing is that it is not online geared for newly written posts. With Surfer SEO, you can repurpose your old content and solve errors that prevent it from appearing on the top search results.
Aside from auditing your posts, Surfer SEO also assists in creating relevant and engaging outlines for your articles. Its suggestions make sure that your content stands out from other similar posts, driving traffic to your site.
SurferSEO offers three pricing plans based on the number of content editors and audits. These rates will be 17% cheaper when charged annually.
Basic plan: $59/month 

Pro plan: $119/month

Business plan: $239/month
A budget-friendly Ubersuggest alternative, Serpstat is particularly popular for its keyword research and competitor analysis features.
Most reviewers say that compared to Ubersuggest, Serpstat is better at support, easier to do business with, and excellent at meeting requirements.
However, since Serpstat is a newly released tool, it may not have the same depth as other established platforms. The good thing is that it is continually expanding and adding new features to its offerings.
When it comes to pricing, Serpstat offers multi-user plans that are ideal for collaboration between a team. Savings are available depending on the period of subscription.
Lite – $69/month

Standard – $149/month

Advanced – $299/month

Enterprise- $499/month
This Ubersuggest alternative is a full SEO suite that is downloadable as desktop software. SEO Powersuite works best for users who prioritize comprehensive technical site audits and in-depth backlink analysis.
SEO Powersuite helps users analyze and gain insights from their competitors' SEO strategies so that they can adjust their plans and outrank them in the SERP. 
Its backlinking feature is also effective in looking for the most relevant link-building opportunities, widening your content's presence on the internet.
What's great about SEO PowerSuite is it offers a freemium option for those who would like to try the service first. Afterward, for more comprehensive functions, users can choose to upgrade to these plans:
Professional – $596/year

Enterprise – $1,396/year
Some users prefer using long-tail keywords — or phrases between two to five words — to rank higher in search engines. LongTailPro is an ideal SEO tool for these content writers.
This SEO tool focuses on generating keyphrases that are not commonly used or competed for, especially in niche markets. Its database contains a vast number of long phrases with search volumes.
It boasts a user-friendly interface and "how to" videos to help SEO professionals leverage the platform to its full potential. Moreover, it has a dedicated feature that lets users enter a competitor's URL to view and analyze their keyword strategy.
Just like other SEO tools above, a subscription to LongTailPro comes at different packages and prices. 
Annual Starter – $297/year

Annual Pro – $537/year

Annual Agency – $1,177/year
Mangools is known as the go-to SEO tool for freelancers, bloggers, and small business owners looking for a platform to create comprehensive analysis and SEO strategy planning. 
With its color-coded graphs, Mangools is an aesthetically pleasing option for users who want to enjoy creative visuals while improving their SEO.
Aside from its popular SERPchecker — which allows users to check their ranking in different locations on both mobile and desktop — Mangools is also known for its "Dominance Index" and "Biggest Changes" features. 
The Dominance Index shows the organic traffic share of a website based on its high-ranking keywords. Meanwhile, the Biggest Changes feature determines the keywords that a user is either improving or failing on in regard to ranking.
Mangools offers three subscription plans with a 48-hour money-back guarantee. Note that prices are lower when billed annually.
Basic – $49/month

Premium – $69/month

Agency – $129/month
Officially launched just two years ago, GrowthBar is a comprehensive Ubersuggest alternative that performs various SEO functions at an affordable price. 
Notably, it offers a Google Chrome extension that presents data to users as they scroll and browse through different websites. It also performs keyword research, content generation, competitive analysis, and rank tracking for its subscribers.
GrowthBar is also useful in creating unique outlines for any keywords through its Content Generator tool, which allows writers to outrank their competitors easily. 
However, since it is still a young software, GrowthBar lacks metrics like the latest SEO trends and other SERP features.
If you are interested in trying GrowthBar, you can choose from three plans that include a five-day free trial and a seven-day money-back guarantee.
Standard – $29/month if billed annually

Pro – $79/month if billed annually

Agency – $199/month if billed annually
Moz is one of the oldest SEO software that was founded in 2004 by Rand Fishkin and Gillian Muessig. Because of its long industry experience, Moz is known to offer the most accurate SEO data to its users worldwide. 
Moz Pro, in particular, has helpful resources that include a link explorer, page optimizer, site audit, and keyword research, among others. It is also excellent in keeping data streamlined so that users can easily comprehend these insights and adapt them to their strategies.
Moreover, Moz Pro's "Domain Authority" feature is useful for people who want to analyze their SERP rankings and compare them to their competitors' positions in search engines.
Although Moz Pro does not offer refunds, it has a 30-day free trial for first-time users. This is enough time for creators to decide whether they want to stick with the platform or find another Ubersuggest alternative that fits their needs. 
Here is Moz Pro's plans' pricing if paid yearly:
Standard – $79/month

Medium – $143/month

Large – $239/month

Premium – $479/month
Why should you use an SEO tool?
Most marketing strategists know that a high SEO ranking is necessary for brands. Knowing their place in the SERPs helps them determine if their websites are performing well among hundreds or thousands of competitors in their industry.
Using all-in-one platforms help teams create and implement an excellent strategy that boosts their search engine ranking. An accurate and reliable SEO platform strengthens any company's SEO approach. 
Additionally, their keyword generators give a huge advantage to content writers. It gives effective keywords that they can write about and drive more traffic to the website.
Ranking, organic traffic, and total conversion rate are the key measures of a brand's SEO success. Fortunately, with the help of SEO platforms — such as Ubersuggest and its alternatives — website owners can easily know if their efforts are reaching their audiences.