Technical SEO issues: Why you're not ranking and how to fix them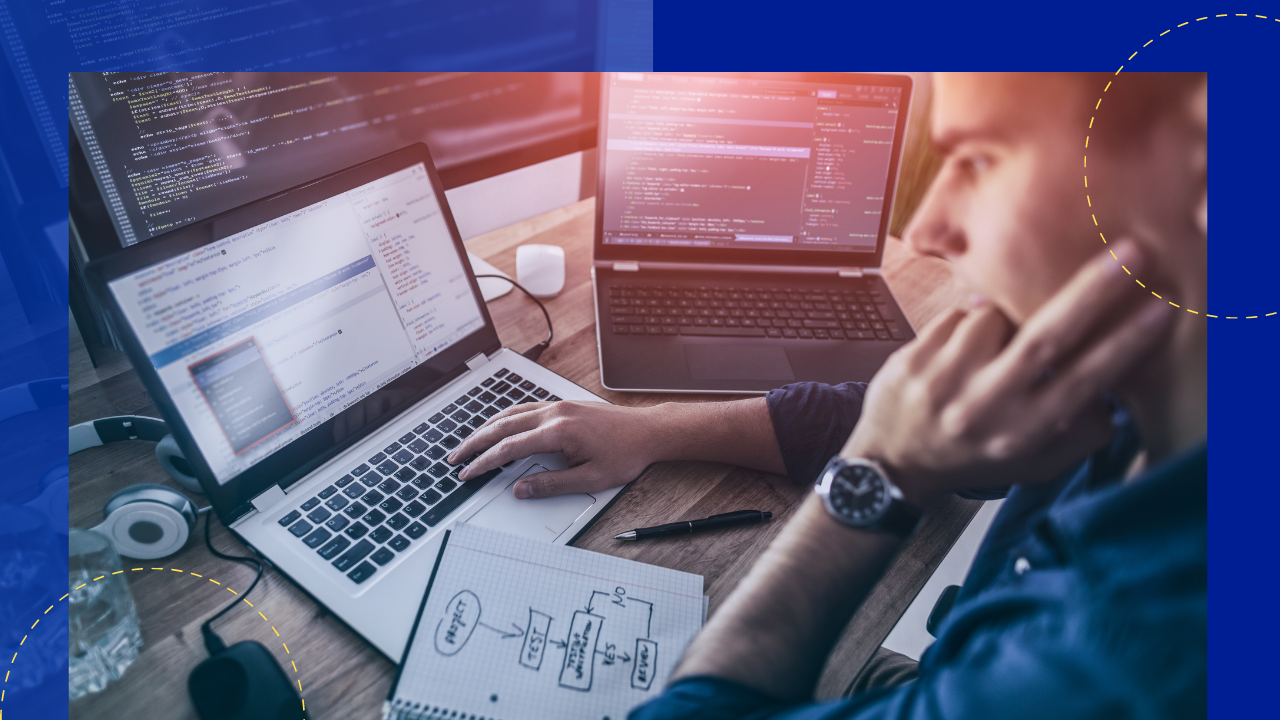 Search engine optimization (SEO) has been an integral part of digital marketing for a decade now. Yet, while marketers focus on choosing keywords and building authority through content, they forget to optimize the technicalities that support their website.
At times, being an SEO expert goes beyond producing evergreen articles, videos, and other forms of content. It also means ensuring that your website is in tip-top shape. Otherwise, your efforts will go to waste just because your website loads too slow.
If you're wondering why your website is not ranking despite your content optimization efforts, then it's time to check your website. Here are the most common technical SEO issues you might not notice.
The importance of technical SEO in a business
Technical SEO is equally important as on-page and off-page optimization. 
Checking the technical requirements for your website should be one of your best practices in SEO. This is since you need to have a robust infrastructure that can support your website and ensure that search engines can crawl it.
Technical SEO ensures that your website does not have any issues that will prevent search engines from understanding and ranking it.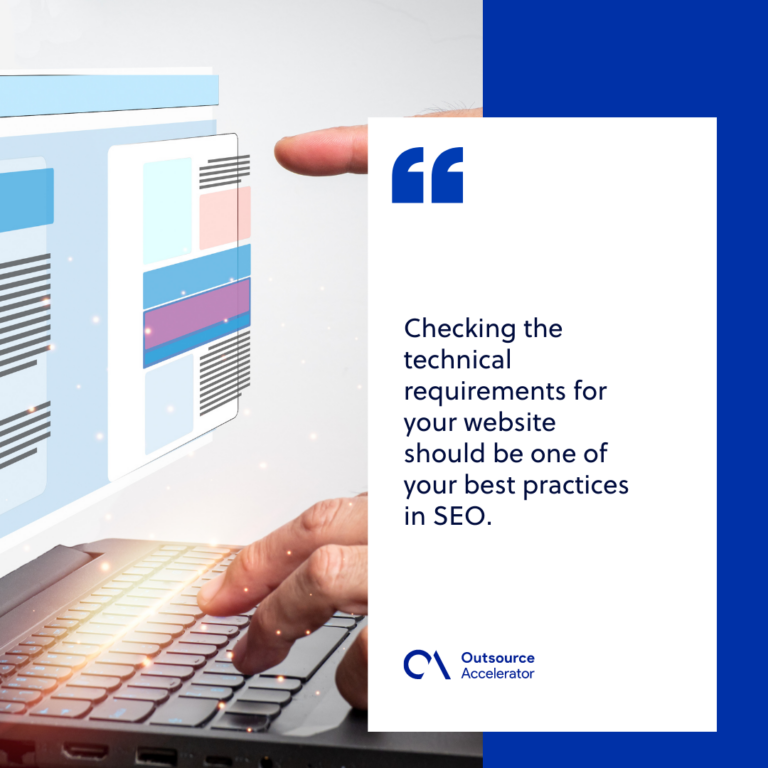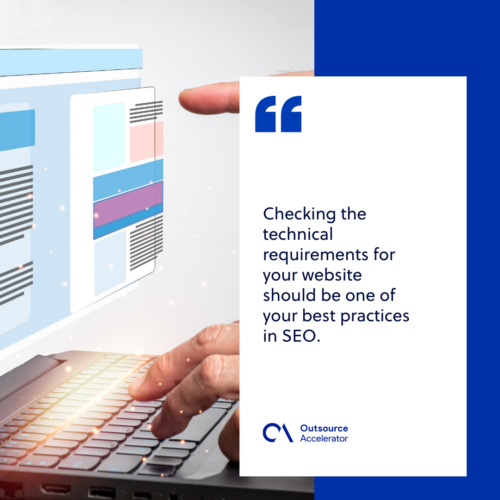 10 technical SEO issues you might not notice
Some technical SEO issues might seem to fall through the cracks. Yet, they could be crucial in maintaining your website as user-friendly and fast as possible. 
Here are some common technical SEO issues that tend to go unnoticed.
Duplicate content
At first, you might not see duplicate content, title tags, text, or meta descriptions on your website. This usually happens when you:
Accidentally published a content twice,

Updated a post and missed deleting the old one,

Used the same keyword on two similar posts

Used both regular and secure protocols for your website without one redirecting to the other
Duplicate content can confuse search engines and hinder you from reaching out to your intended audience.
Broken website links
A few broken links can still pass when you have hundreds of pages on your website.
Google and other search engines understand that this is a "natural occurrence." Broken links can come in different forms, from a product that's not available anymore to an inaccessible outbound link on content. 
However, a dozen broken links can harm your website rankings. It can hamper your customers' experience on your website, making them turn to your competitors for the content they want.
Moreover, search bots could divert to other websites with a better experience when you have too many broken links.
Slow-loading pages
An ideal page load time for your content is around 1-2 seconds. The faster your website loads, the better user experience your clients can get. This also translates to a better authority and ranking in the future.
Slow page loads are usually caused by having too many elements and less optimization for speed. Say, even if you have an interactive form with high-quality images on a page, your users might find it annoying to answer it since it takes time to load.
This could result in penalties from Google and a decrease in traffic if not resolved early.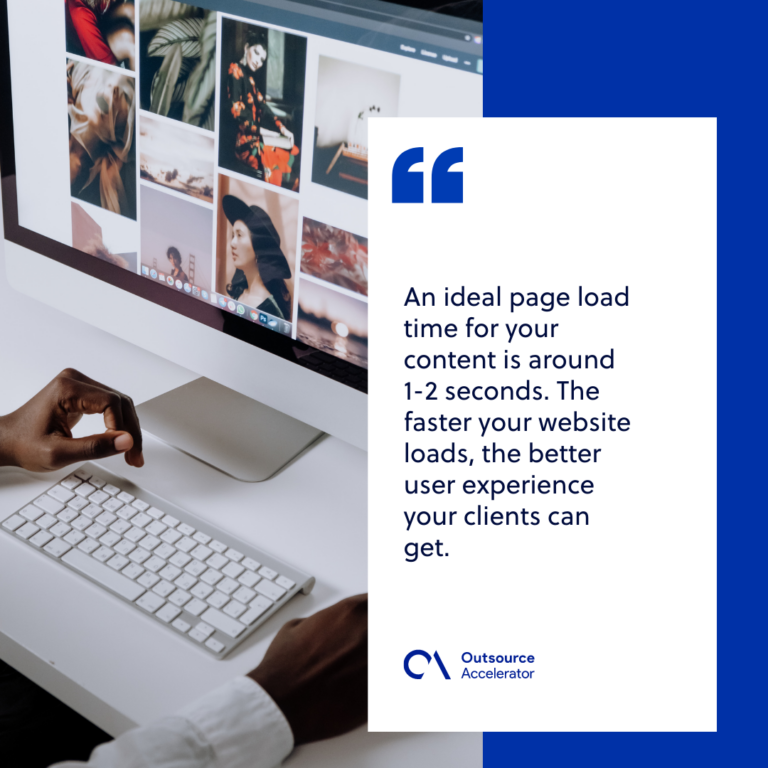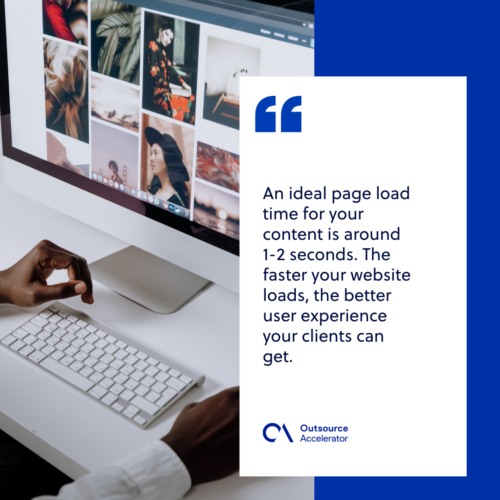 Poor (or no) mobile experience
A mobile device plays a huge part in attracting customers nowadays. While having a mobile-friendly site is usually expected, Google found out that 96% of customers have encountered websites with poor to no mobile experience.
Your competitors could end up benefiting from this fault. This is since consumers would look for another website that works once they do not find what they're looking for on your site.
Aside from this, you could create fewer engagements and bad experiences, making your customers think you do not care about the business.
Language issues
Your clients would love you when your website supports several languages, including theirs.
Language declarations become a necessity for firms with global clientele since they can read and digest content in their local language. At the same time, this gives them geo-location benefits in terms of international SEO.
Having your language declaration wrong, however, can do otherwise. This is one of the most overlooked technical SEO issues that could add to your penalties.
Improper URLs
Your website host automatically generates URLs for any content you publish on your site. While it does not harm your content or page load, generated URLs mean nothing to search engines.
Instead, these generated URLs can hurt your SEO-friendliness and attractiveness to your intended audience. They won't easily see your content or click your link since they don't know what to expect with the content included.
No image alt texts
Alt tags or alt texts in an image provide two purposes: accessibility and relevance to the content. It helps the visually impaired know the context of your image through its description.
Meanwhile, it adds authority and relevance to your content when crawled by search bots.
While it is not required for you to have alt texts in images all the time, you might miss out on the opportunities to enhance your content and accessibility to everyone.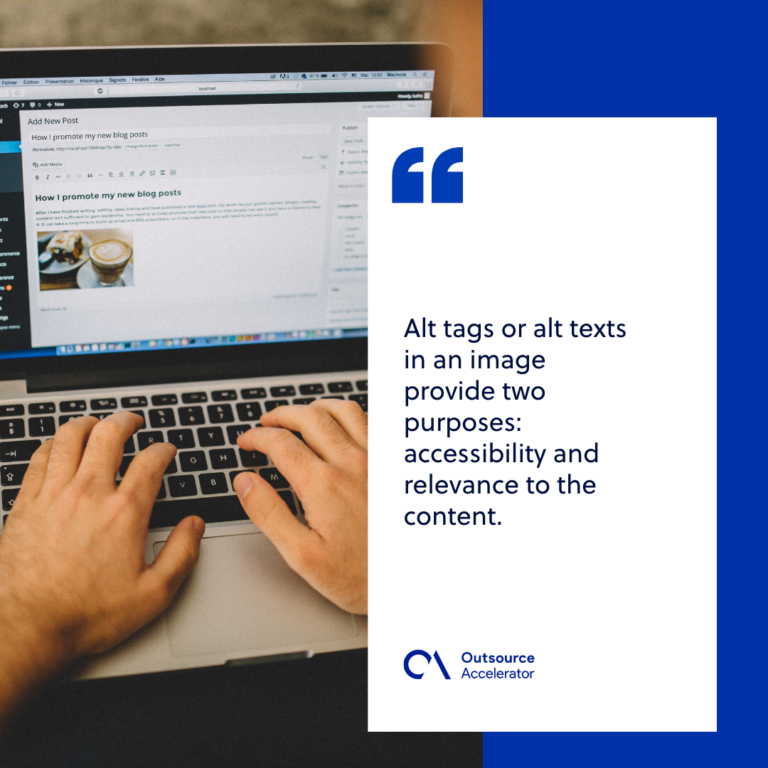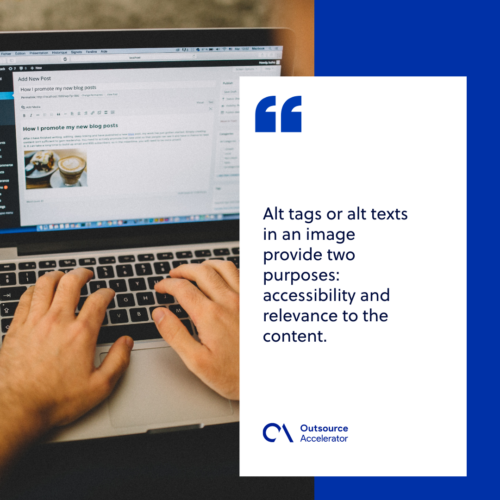 Improper use of redirects
Most tech teams still get confused about using 301 and 302 redirects. 301 is used for a permanent move, while 302 is for temporary ones.
Most of the time, 301 is the ideal redirect when a site needs to be moved to a different URL. 302, meanwhile, is best for pages that are under maintenance and will be back soon. 
Using 302 for permanently-moved pages could cause confusion to search bots, making them think the URL they crawled will still be used in the future.
Not using 404 pages
At some point, 404 errors are useful in getting your audience to stay on your website. A customized 404 page helps them search for the content they want on your website instead of going back to their search page.
However, most companies still don't have custom 404 pages on their sites. This could badly affect your user experience and ranking in general.
Lack of website security
One of the crucial aspects of website ranking is security. If your website is not secure, you might notice either a gray background before your page or a "not secure" warning from Google.
Website security is most evident in using HTTPS instead of HTTP. While the latter is still used for some pages, HTTPS indicates added security through secure sockets layer (SSL) encryption. 
Not having this encryption can cause search engines to flag your website, putting a warning before your page. As a result, your traffic could go to your competitors.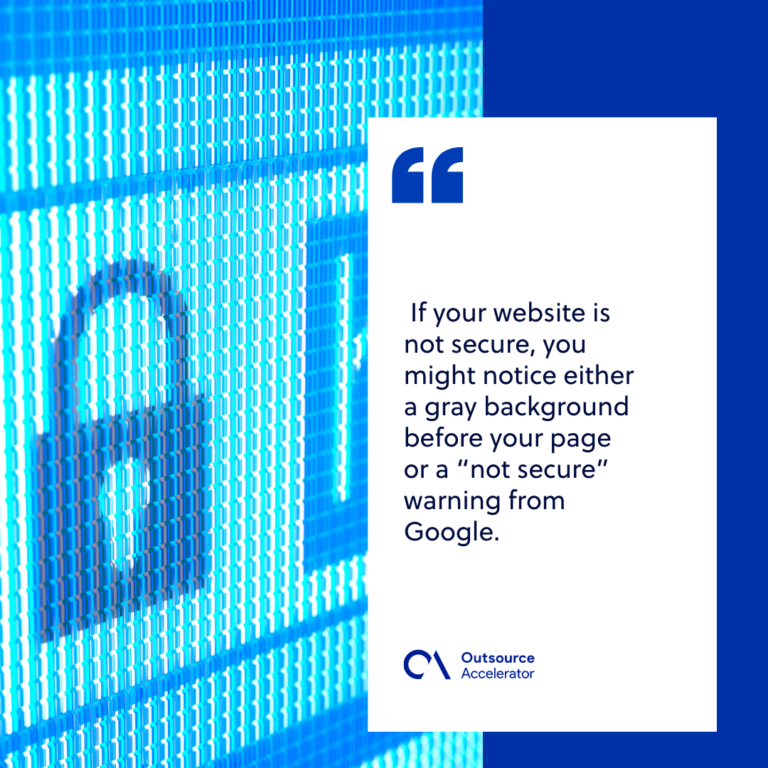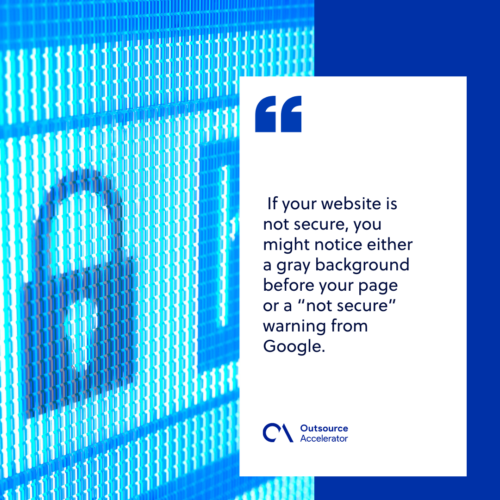 Resolve your technical SEO issues with these steps
The only way to identify technical SEO issues on your website is by doing a site audit during certain periods. Through this, you get to identify which issues need your attention and which can be monitored for now.
Outsourcing your technical SEO needs through a trusted provider like Staffwiz can help you optimize your company's website to rank higher in search engine results and drive more traffic to your business.
These issues can still be resolved right away by doing several measures including the following.
Purchase an SSL certificate
At this time, encrypting your website should be made necessary rather than optional. Secure it as soon as possible by purchasing and activating an SSL certificate.
Optimize and compress images
Image size can heavily affect your page load. It's best to compress and optimize images as possible to prevent having a longer load time further.
Update your content and pages
Audit and update your content at least every quarter to see which can be improved in terms of alt texts, broken links, and missing descriptions. For broken outbound links, look for updated data or link to the source indicated in the content.
For pages, meanwhile, look for "crawl errors" via Google Search Console and see which should be acted upon right away.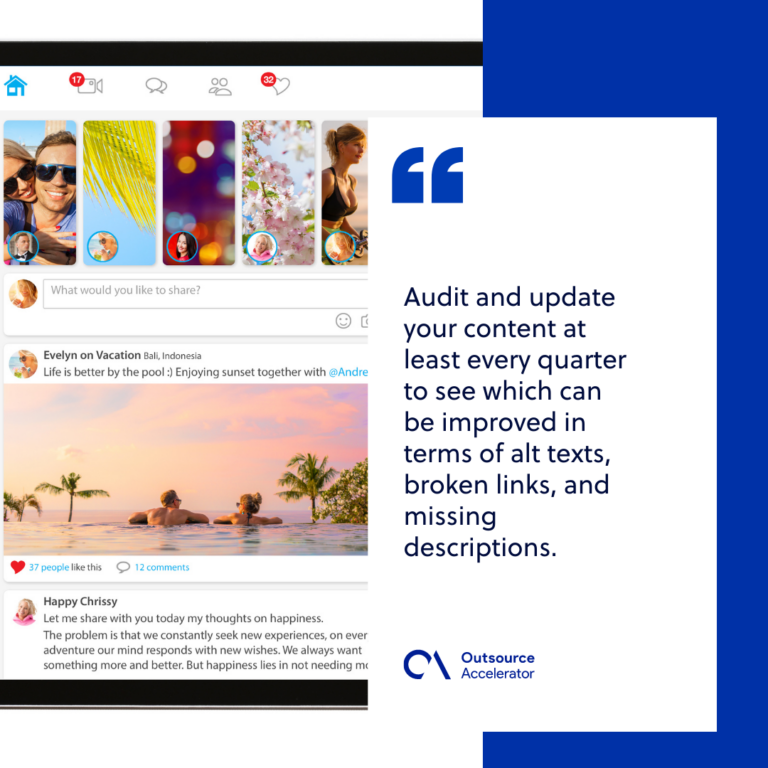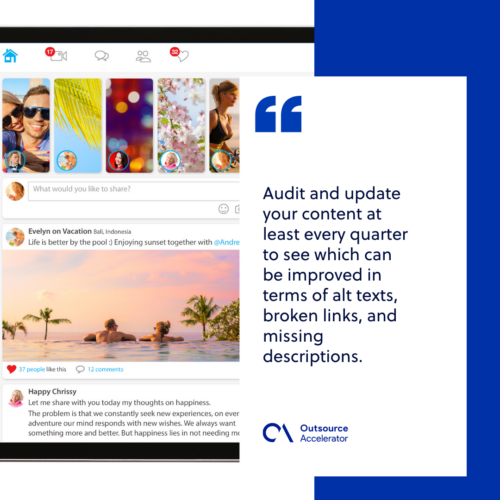 Ensure content originality
Use online tools like Copyscape to identify any similarities of your content elsewhere, even on your website. In case duplicate content pops up, make necessary adjustments and analyze how you can redirect them to the other.
Use keywords as URLs
Always use your relevant keywords as URLs for each content. Use hyphens instead of spaces so it can be easily understood. Also, compress long URLs to less than 70 characters for easier comprehension.
Improve mobile experience
Lastly, you should improve your mobile experience for your customers. Optimize all elements on your site for faster loading time on mobile and make your navigation easier.