6 essential traits of an effective leader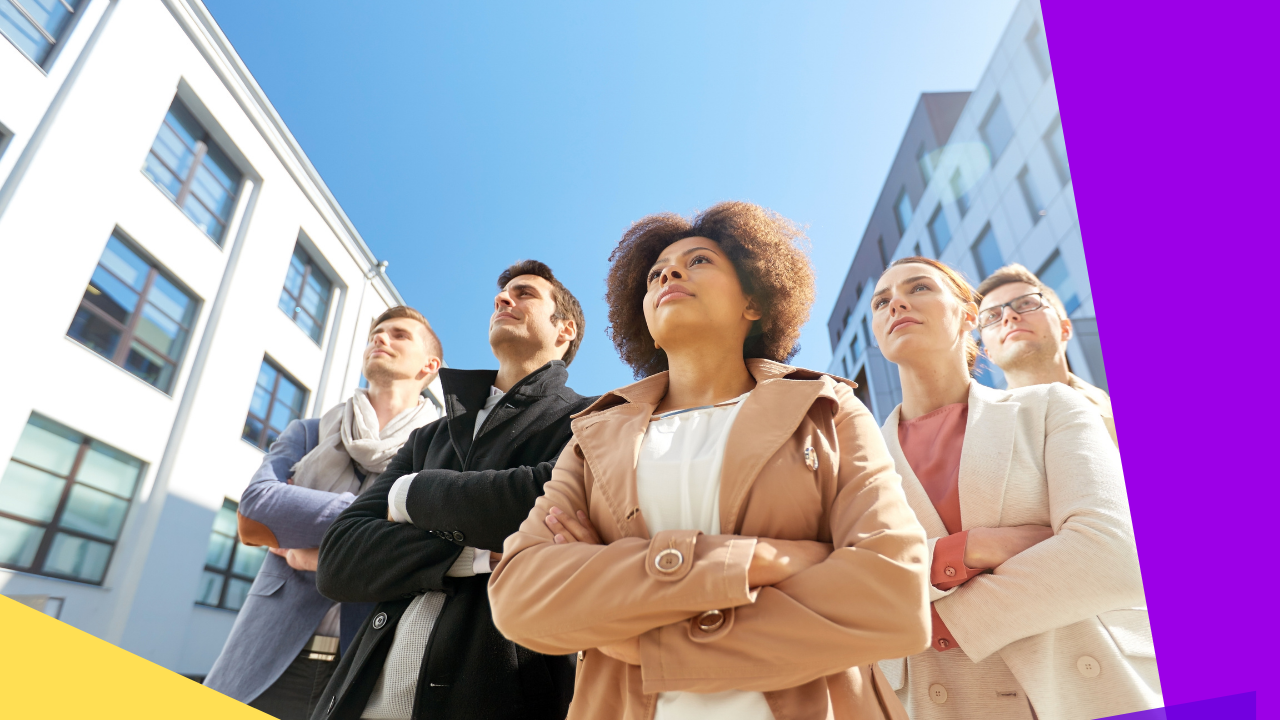 Leaders should be good role models for their people. Being an effective leader, you should be able to inspire and influence others, particularly the members of your organization who look up to you.
To be an effective leader, you should be able to address complicated situations through innovative solutions. More so, if you can cultivate your employees' skills and strengths, your team will be a force to be reckoned with. 
To help you become one of the strong leaders of today's business sector, you need to possess the important qualities of an effective leader. 
Read this article to know more about the six essential traits of an effective leader. Also, get to know some of the things you can do to refine these traits. 
What defines a leadership trait?
Leadership refers to your capability to manage and guide your people or organization to accomplish your team's goals.
Before we jump into the discussion of the essential traits of a good leader, let us first define what a leadership trait is. 
Leadership traits are the personal characteristics portrayed by an effective leader. Some leadership traits can indeed be innate — like charisma, sense of humor, and humility. However, there are also specific traits that you can develop and improve as you fulfill your role efficiently. 
Part of these leadership traits is your ability to guide your staff, strengthen their morale, and be their source of motivation. More importantly, leadership traits contribute to a positive work environment for your employees and the company's overall growth and success.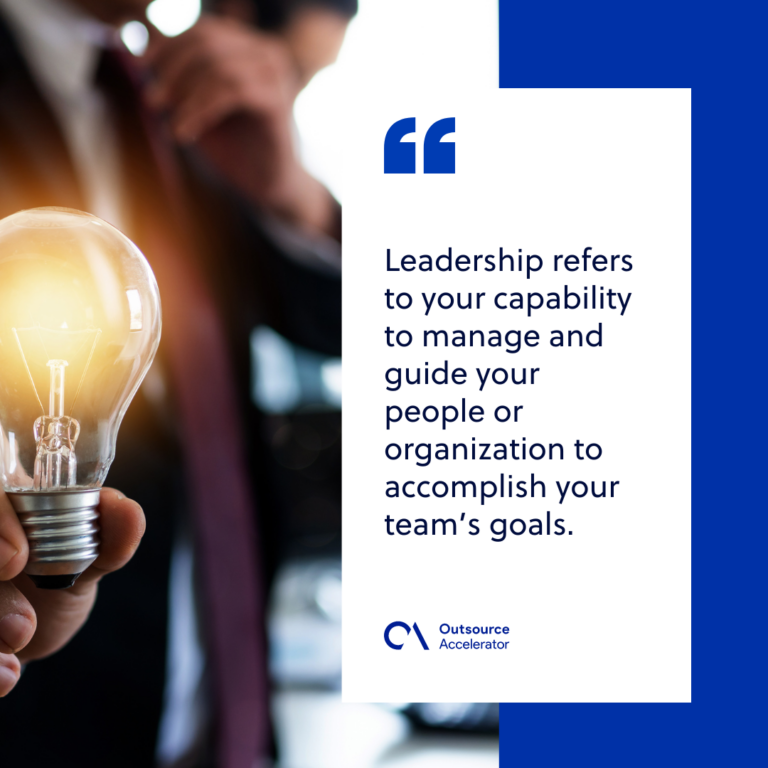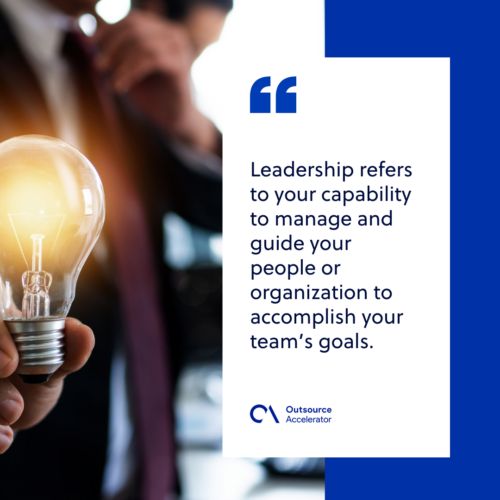 6 ultimate traits of an effective leader 
Here, we discuss the six essential traits of an effective leader that you should work on: 
Risk-taking
An effective leader knows when to face challenges and take risks, and at the same time, when to take a safer approach. To help you navigate risks, you should know how to weigh the pros and cons of every available option. Then, you can analyze them before making a decision. 
Be firm with your judgments so your team can immediately plan out and know what to do once you have a resolution. 
Accountability 
Commend your team if they do a great job, but do not hesitate to give constructive criticisms for poor performance. Exceptional leaders know how to take accountability for their actions, including their teams' overall performance.
If you make a mistake, be quick to correct it and own up to it. There is always room for improvement, and you also need to be open to listening to what your team has to say. This way, you are also being a good role model when it comes to being liable and accountable for your mistakes. 
Empowerment
Successful leaders recognize their staff's strengths and what they can bring to the table for the organization. You should know how to unveil your individual members' potential and mold them to become future leaders. 
Integrity
Leaders with integrity turn to their values to serve as their guide in decision-making and how to treat the people around them. They have a clear perspective of right and wrong, have strong principles, and ethical beliefs. 
When you demonstrate integrity, you will gain your employees' respect and loyalty. They will be confident enough to trust in your leadership. 
Stability
Leaders who have a strong sense of stability are open-minded. Stability allows you to focus on your objectives and keep a steady track. You should know how to stand your ground and discern which actions can be tolerated or not. 
A leader with stability brings consistency and conviction, which are vital for every organization to thrive. 
Effective communication
Communication skills are crucial to effective leadership. You need to be able to convey information to your members clearly and concisely to avoid misunderstandings and confusion. 
In addition, communication is also about listening and responding appropriately to what your staff members have to say.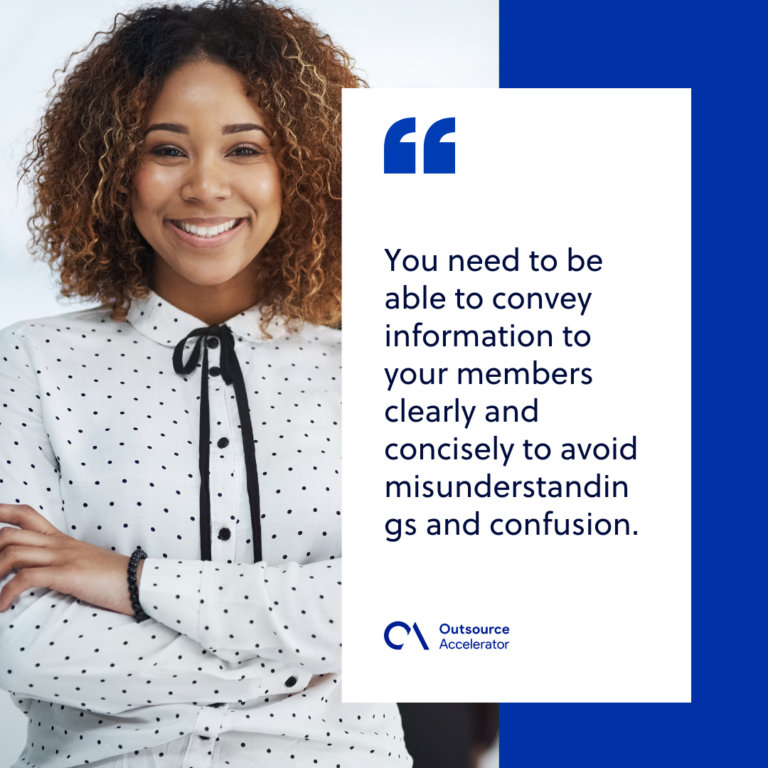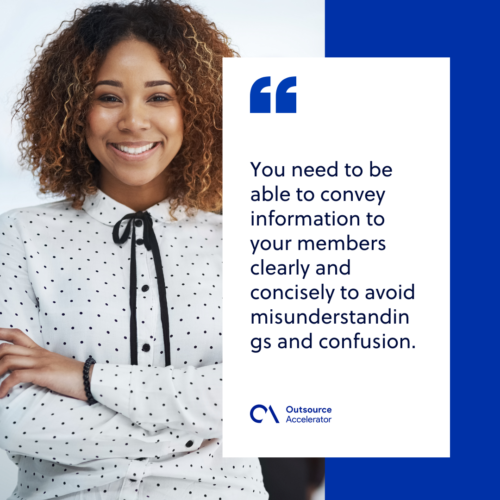 How to enrich the traits of an effective leader 
Bearing in mind that you can carry out these traits of an effective leader naturally, you can also work on developing them. 
Consider the following to help you refine the essential traits of an effective leader that you should uphold.
Define your leadership style
Every leader portrays their leadership style. Research about the most effective leadership styles and apply the one that suits your industry, personality, and goals best. 
One example of leadership style is visionary leadership, which centers on innovation for continuous progress. 
Have a mentor 
It can also be very helpful to learn from another head that you look up to. Or, you can also work closely with one of your colleagues who is superior to you and learn from them. 
Another option is to leverage mentorship programs by your company to help you with your career development. 
Make training and learning your priorities     
Aim to continuously learn and hone your skills. Know which areas you should improve on and which ones you should change. Aside from mentorships and training, you can also enroll in online courses to aggrandize your leadership skills.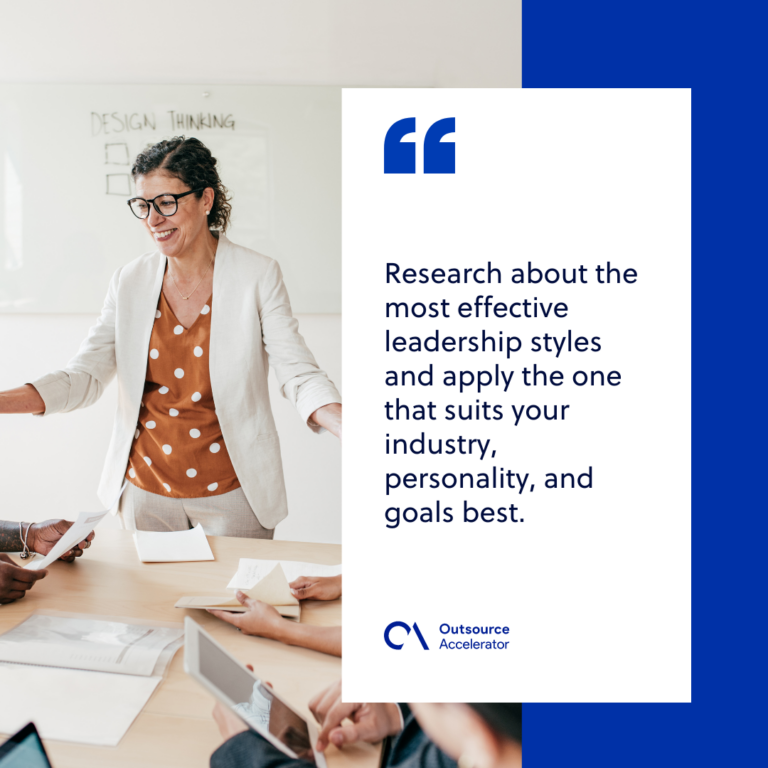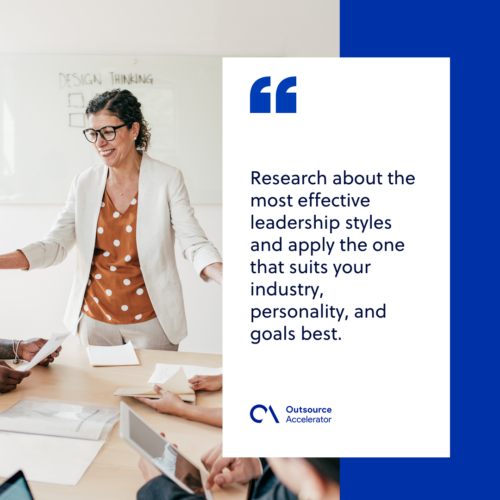 Must-have traits of an effective leader in a nutshell
Overall, as an effective leader, you should have the passion to lead, influence, and motivate your team. 
The traits of an effective leader that we have outlined above will serve as your guide for more sustainable growth, not just for your team but for the entire organization.