What makes a good leader? 10 questions to ask yourself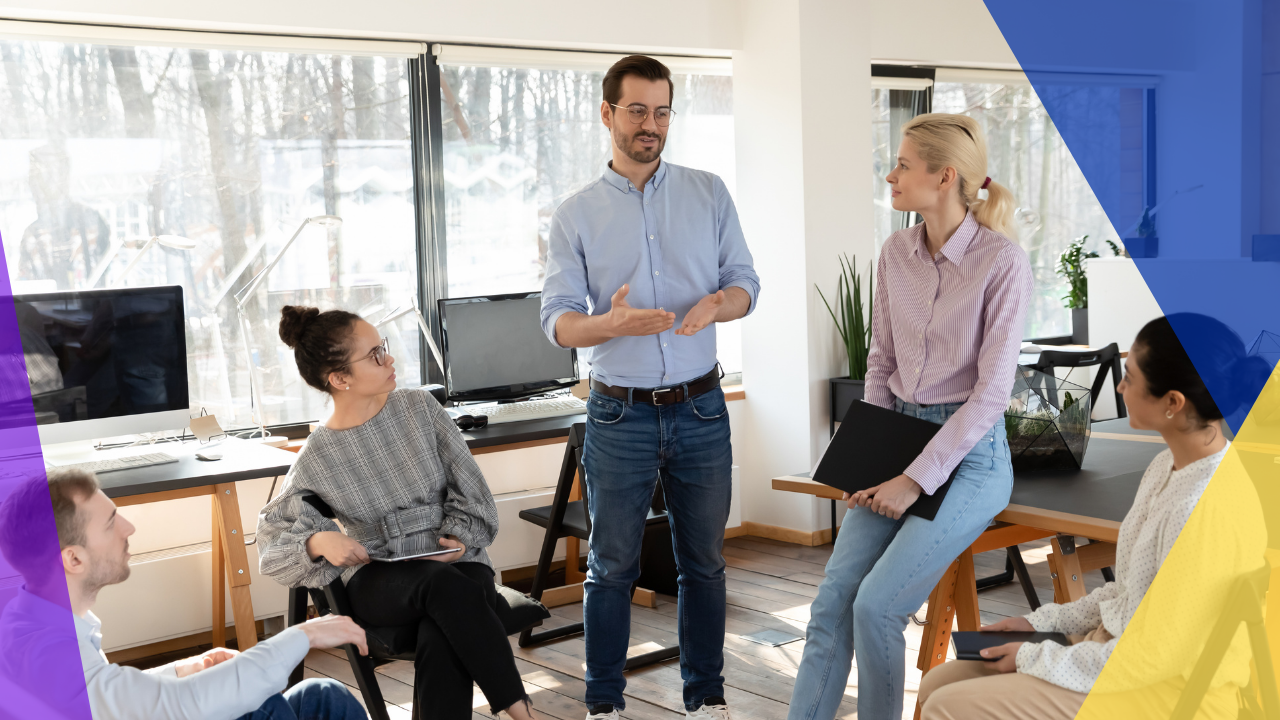 What makes a good leader? If you've been asking yourself this question, you're consciously looking for ways to work on yourself and improve your leadership skills.
Asking the question alone is a great indicator of your characteristics and personality at work. However, whether you're a manager or simply a member of a team, there are ways you can be a good leader to people around you.
Below, we list the top leadership qualities and questions you should ask yourself to determine whether you're a good fit to be a leader.
Defining what a leader is
Just because you're the boss of a department or a whole company doesn't immediately qualify you as a leader. There are differences between a boss and a leader, and oftentimes, it's the latter you have to aim for if you want a more harmonious workplace.
Just like a boss, a leader is someone who has the ability to manage and oversee a group of people. Beyond that, leadership is guided by people-centric and team values. We discuss each of their qualities in detail in the next section.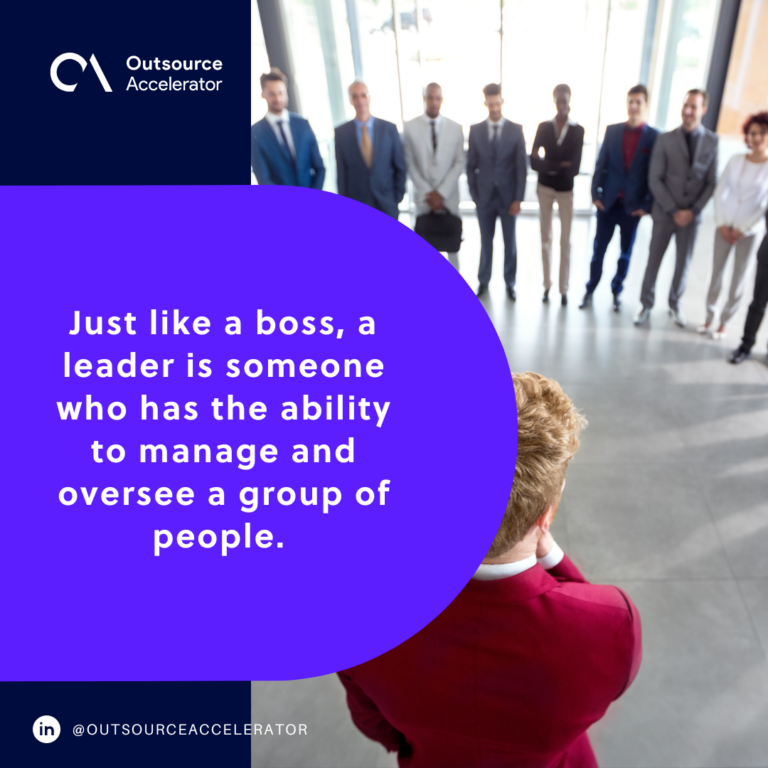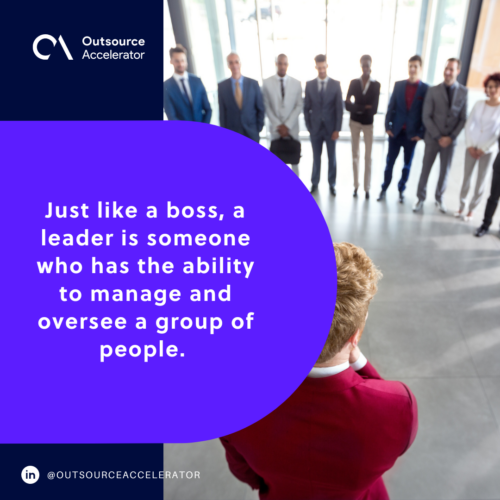 10 qualities of a good leader
These qualities are what you can find in a good leader. In some cases, team members are more aware of these qualities than the leaders themselves as they are the ones who witness or experience acts that reflect these.
Confidence
The most basic role of a leader is decision-making and leading the team along a path to certain goals. But you can't expect your team to go down a path blindly. 
Exhibiting confidence can help erase any doubt among members and even raise their morale. 
Honesty
In the workplace, honesty and integrity go hand in hand. The best managers are always honest with their employees and subordinates, even if the message itself is not positive. The best way to receive a piece of bad news is through a trusted supervisor rather than from outside murmurs.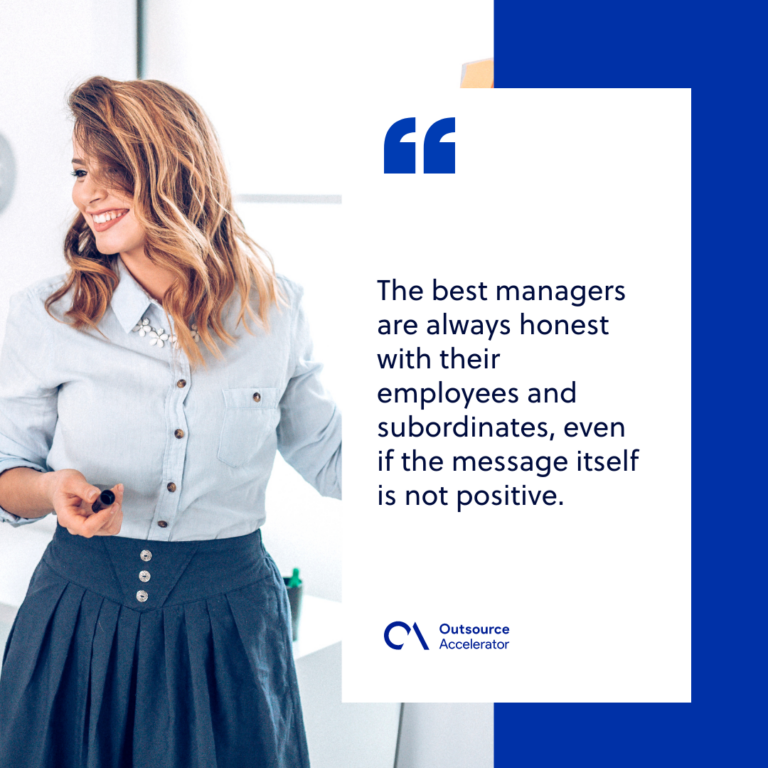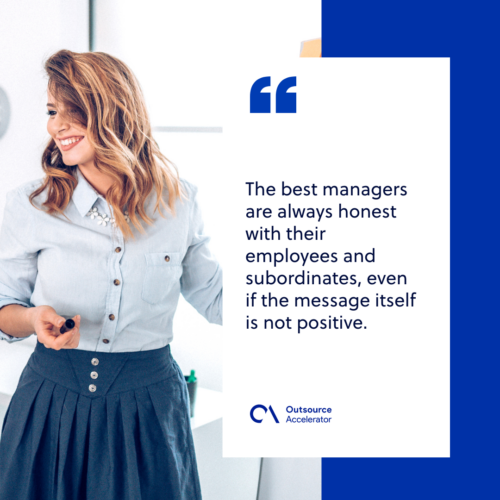 Accountability
When you're a leader, accountability means so much more than just owning up to things. You have to bear the responsibility for any actions that may be an outcome of your decisions, even if the mistake is of your members. 
If you plan to achieve 100% workplace collaboration, you must exhibit accountability.
Humility
Being proud of what you and your team have accomplished is neither arrogant nor overbearing. Humility is not just about the absence of pride but about sharing the credit with others and acknowledging your team's role in every achievement.
Professionalism
Good leaders often are the role models for how to act in a professional environment. More than dressing up for the job, professional leader has a good work ethic, reflected not only in how they speak but also in how they perform their tasks.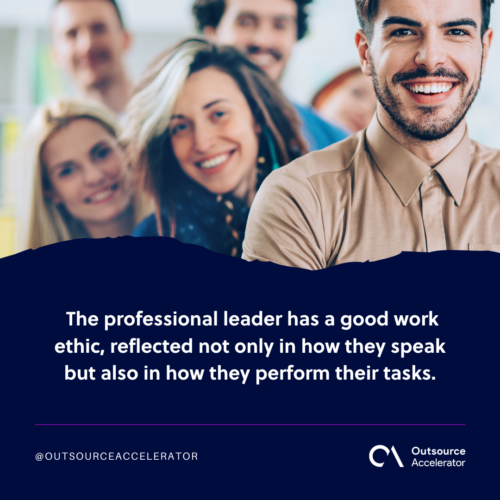 Positivity
Having a positive attitude and outlook in everything is contagious. It affects everyone around you in the best way possible.
A great manager will always have a positive attitude toward their team and their projects—even when faced with adversity. They always look at mistakes as opportunities to learn.
Reliability
Reliability is a soft skill that every member of an organization should have, but most especially leaders. A good leader is seen as a team's pillar of strength that reassures members they have someone to depend on, which in turn, gives them the courage to perform their tasks head-on.
Influence
The power to convey the right message and inspire people to take action is what's called influence. Every manager has a certain level of influence over their subordinates, and it's their responsibility to use it for good.
Communication
Communicating with the team is such an integral part of becoming a great leader. Without a clear medium of communication, ideas get trashed and opportunities go unseen.
In order to have a functioning team, a good leader should not only be a good speaker but also a good facilitator of communication among team members.
Visionary
Being a visionary means that you get to see the big picture before anyone else. You're creative, you're innovative, and you keep looking out for fresh ideas. This quality of a good leader also allows them to develop an enthusiastic and driven attitude, which can radiate toward the whole team.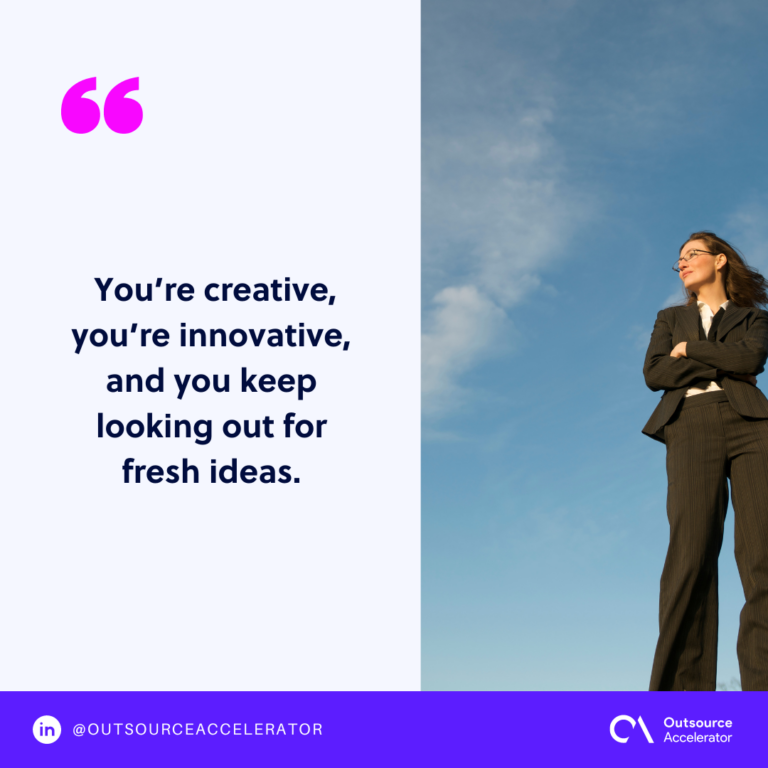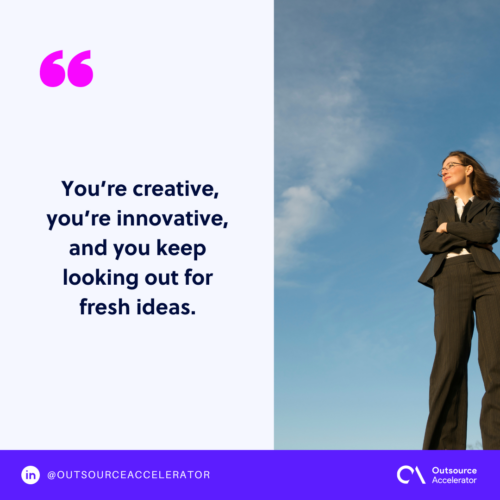 10 good leadership questions to ask yourself
Now that you know the top qualities of a good leader, it is time to examine yourself. Do you have these qualities? Are you a good leader? Here are the best questions to ask yourself.
Can you lead people toward the same goals?
This question measures your level of confidence and influence in steering your members toward one goal.
As a team, your members should be working on the same goal, and if you find one deviating from the path, you should be able to help them find their way back. 
If you exude confidence from the start, your team members would do the same. It would open them up to potential leadership opportunities down the line.
If you were to break the bad news to the team, would you hold information?
There will come a time when you have to deliver bad news to the team. If you think that withholding important information will soften the blow, then you are wrong.
It would be so much easier to digest the news if it came from a source that the team trusts: you. A good leader knows that hiding information, no matter the intention, can easily breach trust.
Will you own up to your mistakes if you have the choice to blame other people?
It's easy for a boss to place the blame on their subordinates. And this is what differentiates a good leader from others—even if they have the opportunity to throw someone else under the bus, they take the responsibility for their mistakes.
This demonstrates accountability, which is one of the essential qualities of a leader.
How would you celebrate a big success?
There's a thin line between modesty and arrogance, especially when you've won recognition for a successful project. 
As a leader, praises would usually be directed at you. However, it's what you do next that determines whether you're a good leader or not. Will you gloat over the recognition on your own or will you take your team members under the limelight with you?
How would you handle criticism from a team member?
For instance, if they raised a concern about your leadership style, how would you handle the criticism?
If you would take the time to listen and use it as a learning opportunity, then you have the quality of a good leader. Dealing with criticism constructively exhibits not only professionalism but also humility.
Can you flip a negative situation into a positive one?
Problems are what allows leaders to shine through. If you can empower your team members into treating negative situations as opportunities to learn, then you have a good influence as a leader. 
Having a positive mindset can help you navigate through negativity without making light of the situation. 
How much can your team rely on you?
Are your team members reluctant to approach you? Are you willing to sacrifice your own well-being for your team? If your answer is yes to both or any of these questions, it's not a good sign. 
The willingness to sacrifice yourself may seem like a good trait, but it will eventually take a toll on your leadership as well. There should be enough transparency that your members can easily turn to you when in need, but at the same time, certain boundaries should be upheld so you can fulfill your role as a leader effectively.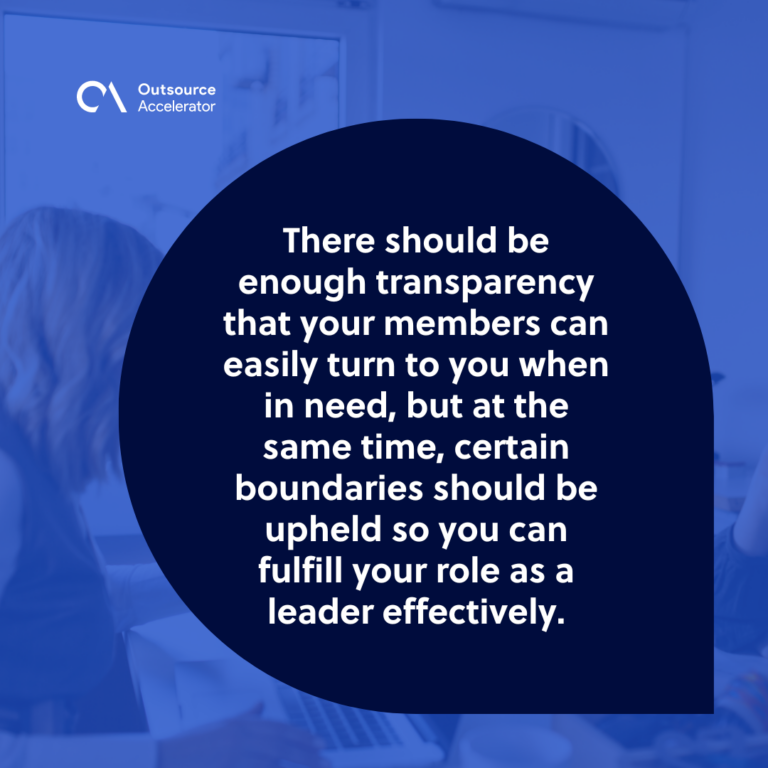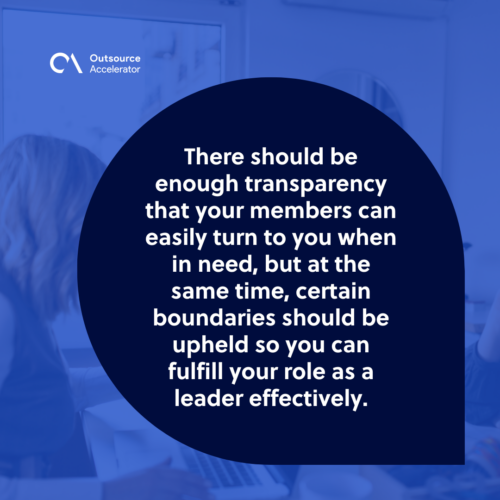 Are you influenced by your own goals or the team's?
Being influenced and moved by our own goals isn't necessarily a bad thing. However, what makes it deplorable is when you put them ahead of the common good.
Remember, being a good leader means that you're giving equal chances to everyone on the team.
How do you communicate with your subordinates?
And how is it different from when you communicate with the management? 
If you find yourself paying the same amount of respect, whether you're talking to the CEO or to your team members, you might find the path to becoming a good leader.
Where do you see yourself and the team in 5 years?
By asking yourself this question, you're opening yourself up to different ideas that might prove worthy in the long run. Having a general vision of the future is what makes one a good leader stand out.
The difference between a leader and a boss
Being a leader and being a boss are not mutually exclusive roles. You can both be a boss and a leader. Sometimes, the difference is just hierarchical and nothing more.
However, as mentioned, not all bosses are good leaders, and it's their leadership style and qualities that determine it. If you've answered all the questions above positively, then you'll know whether you're just a boss, a leader, or both.