Top 20 bookkeeping software in 2024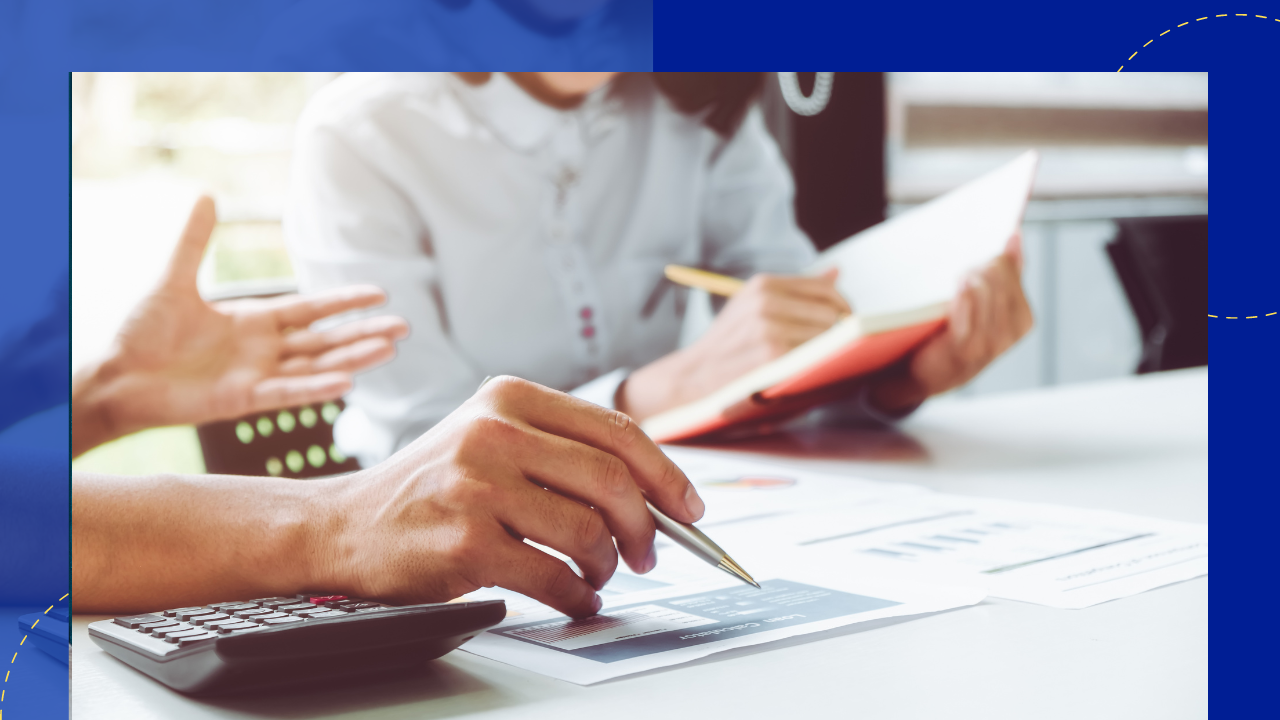 Keeping financial records organized is a necessary – and very laborious – process for any business.
Fortunately, modernity has caught up with bookkeeping processes. Software solutions are now available to lessen, if not eliminate, the burden bookkeeping puts on accountants.
These bookkeeping solutions come with various features and functionalities; some are free-to-use, and others require payment.
Below is a list of the top bookkeeping software solutions and their featured functionalities.  
List of the top 20 bookkeeping software in 2024
What is bookkeeping software?
As mentioned earlier, bookkeeping software solutions are tools accountants, and business owners use to make it easier to keep records of their finances.
These software solutions are often cloud-based and run on web browsers, but many offer compatibility with mobile devices for on-the-go bookkeeping.
How does bookkeeping software work?
Like other software solutions, bookkeeping software automates the processes involved in bookkeeping. These processes include expenses tracking, invoicing, accounts payable and receivable management, etc.
Other software also has features that allow paper invoices to be digitized for better records keeping.
20 best bookkeeping software in 2024
Here are 20 of the top bookkeeping software to use in 2024: 
Intuit QuickBooks is a popular choice among small businesses in the US.
This accounting software's effectiveness, ease of use, and affordability have earned the praise of many accountants.
Even with the QuickBooks basic plan, users can create professional invoices, track expenses and cash flow, and accept payments. 
Users will gain access to a dedicated accounting team if they opt for higher-priced plans. They will also be able to send invoices by batch and engage in deep analytics.
Plooto is another bookkeeping software made for small businesses.
Plooto's accounts payable automation capabilities allow business owners to spend less time doing manual bookkeeping and focus on other business areas.
This accounting software also handles international, CRA, and online check payments, as well as accounts receivable and credit card acceptance.
Acquired by Oracle in 2016, Netsuite's bookkeeping software offers a full suite of accounting and enterprise resource planning (ERP) functionalities.
This software allows users to make and receive payments, create reports, and manage taxes. It also allows automated sending of invoices and receiving of payments.
Moreover, it automatically processes international sales and payments in accordance with the local laws that have jurisdiction over the transactions.
Netsuite also features powerful tax management tools and supports all currencies and exchange rates.
FreshBooks is a small-business bookkeeping software that offers an incredibly intuitive invoicing function. In just a few clicks, users can:
Customize the appearance of their invoice

Set up recurring invoices and automatic reminders for payments and late fees

Add billable time and expenses
FreshBooks software can link to the user's bank, create multiple reports, and manage projects.
Additionally, FreshBook allows clients to pay their bills via invoices, which significantly speeds up the payments process.
Zoho Books is a top pick for microbusinesses, offering features such as creating and sending invoices, reconciling accounts, and accepting payments.
This bookkeeping software allows small business owners to access all the accounting tools they'll need – even advanced tools like project billing and time tracking.
Users can also seamlessly integrate Zoho Books with other software, allowing them to continue using it even as their business grows.
Lastly,  Zoho has a mobile app version that can run on Apple, Android, and Windows OS for accounting on the go.
ZarMoney is a bookkeeping software trusted in many industries because of its transparent pricing.
Like other accounting software, ZarMoney offers invoicing, payment processing, order management, billing, and inventory management tools.
Various industries – big and small – have used ZarMoney's accounting solution, from e-commerce to legal, construction to real estate, retail to wholesale, and freelancers to enterprises.
Kashoo is another small business-friendly bookkeeping software.
Like Netsuite, Kashoo works with multiple currencies and supports major credit card companies, such as Amex, Mastercard, and Visa.
Unlike other bookkeeping software catering to micro and small businesses, Kashoo's software allows unlimited invoicing and connects with more than 5,000 financial institutions.
Moreover, Kashoo also boasts customer support across multiple channels – email, phone, live chat, and social media.
Wave Financial is free-to-use accounting software that offers many of the same features as other premium software.
With Wave, users can connect to their bank accounts in real-time. They can also use Wave's platform for unlimited accountant connections.
Aside from these, Wave has invoicing capabilities that are also free to use.
It's worth noting, however, that while Wave's platform is free to use, users still pay per transaction. It may be costly in the long run for large businesses, but negligible for smaller ones.
Sage's accounting software is an affordable platform for self-employed and freelancing professionals.
Its basic plan gives users access to features including invoice creation and sending, payment tracking, and bank entry reconciliation.
Its upgraded plan costs $25 per month for unlimited users. It also gives access to additional functionalities like – cash flow forecasting and analysis, sending quotes and estimates, purchase invoice management, and automatic receipt posting.
Xero's tiered plans – Starter, Standard, and Premium – are great bookkeeping solutions for small and medium-sized businesses.
Albeit somewhat costly to upgrade, Xero offers powerful features and a fully expandable platform that integrates with over 700 other software.
Even the starter plan has excellent functions like smart expense tracking and management, but the 20 invoices and five billing entries cap may discourage users.
However, upgrading to even the standard plan gives users access to – unlimited invoices and quotes sending, bill entries, and bank transactions reconciliation with an option for bulk transactions.
For business owners who don't need highly sophisticated tools for their accounting needs, Melio may be the right choice.
Melio's bookkeeping software allows users to send invoices and receive local or international payments. Its platform can also be used to schedule payments and create workflows.
Melio can easily integrate with other accounting software, including QuickBooks Online, FreshBook, and Microsoft Dynamics 365 Business Central. 
AvidXchange's accounting software is an excellent tool for businesses wanting to digitize without expending too much time.
This bookkeeping solution is powered by optical character recognition (OCR) technology, allowing users to transform paper invoices into digital versions.
AvidXchange can integrate with other accounting software and automates invoicing, accounts payable, and payment. It also has a vast network of suppliers for faster payment transactions.
Formerly known as Payment Rails, Trolley offers payouts automation with its accounting solution.
Although not as comprehensive as other bookkeeping software, Trolley excels at what it does. It streamlines the payment and tax processes of businesses.
Trolley's platform also collects and verifies payees' data to ensure a smooth transaction.
Most users will probably utilize Trolley along with other accounting software due to its limitations. Fortunately, Trolley can easily integrate with other accounting software and allows importing CSV data.
For e-commerce business owners, A2X's platform is the perfect solution for simplifying bookkeeping and accounting processes.
This accounting software integrates seamlessly with major e-commerce platforms, such as Amazon, Etsy, eBay, and Shopify, as well as other accounting solutions like Sage and QuickBooks.
With A2X, organizing your e-commerce business's books will only take a few clicks.
A2X's platform also syncs data from the user's e-commerce platform to their preferred accounting software, eliminating the need for double data entry.
Rossum offers amazing document simplification capabilities.
With its document processing tools, digitizing bookkeeping paper trails has never been easier.  More than just reading and extracting data from documents, Rossum's intelligent data capture technology also validates and corrects them.
Moreover, its AI-powered solution's machine learning mechanism continually adapts as it learns from constant use, ensuring efficient and error-free invoice data processing.
DocuPhase is a software solution with workflow and accounting automation capabilities.
Like Rossum and AvidXchange, it can also be used to digitize business processes. This includes vendor payments, customer payment processing, document management, and file-sharing.
DocuPhase's platform also allows automation of accounts payable and receivable management.
Users can set up rules-based routing for their accounts payable and a secure payment portal for the accounts receivable. It helps streamline the bookkeeping process as it reduces the need for data entry and mitigates the potential for errors.
Like Kashoo, Kashflow has tiered plan offers that users can choose from – starter, business, and business + payroll.
Its starter plan is ideal for small businesses, contractors, and sole traders. It includes unlimited quotes, ten invoices, and 25 bank transaction reconciliations.
The business version, aimed at growing business organizations and limited companies, has unlimited quotes, invoices, and reconciliations capabilities.
It also allows multiple users to manage and submit VAT returns online.
The final tier – business and payroll – has all the previously mentioned functionalities plus a payroll feature.
ZipBooks is an accounting software with unlimited bookkeeping capability that comes with a free-to-use starter tier and a paid one.
The free starter version lets users send unlimited invoices to an unlimited number of customers – a perk rarely found in most free software.
Meanwhile, the paid tier comes with the same features that other accounting software offers. This includes advanced functionalities like smart tagging and advanced reporting and intelligence.
ZipBooks' platform also accepts payment from credit cards and Paypal.
Despite being an open-source tool, Money Manager Ex rivals many premium software with its powerful features.
Like FreshBook, Money Manager lets users set up recurring transactions. It also allows the following:
Stocks and shares tracking

Report creation

Document storage (regardless of file type)

Data import and export; and

Budgeting
Moreover, Money Manager supports over 30 languages, has cross-platform capabilities, and can be saved and used from a USB stick.
Zoho Expense is an excellent tool for business owners who want finer control over their expenses or for owners of a travel-related business.
This bookkeeping tool lets users book travels and hotels directly on its platform with its travel services integration capability. It also allows them to add receipts by uploading pictures or using the auto-scan feature.
Bookkeepingwise, Zoho Expense allows receipt and expense and expense report management. It also has audit and compliance, mileage tracking, and expense report automation capabilities.
Why modernized bookkeeping matters
Improved customer and employee experience are two essential factors of a successful business venture. Both can be achieved by keeping up with modern business practices, including digitization and digitalization. 
Moreover, modern technology and software solutions make business processes more efficient and less prone to error.
In turn, these efforts lead to increased productivity, less time wasted going over massive paper trails, and ultimately, more profit.