Welcome to Inside Outsourcing: The Outsourcing Week in Review
THE WEEK IN REVIEW
Jordan is doubling down on its efforts to build a significant global outsourcing industry through its new initiative, Jordan Source. The initiative aims to encourage regional and international IT-BPO investments in the country. During its launch, HRH Crown Prince Hussein highlighted the nation's outsourcing potential due to its dynamic entrepreneurial culture, and tech-savvy workforce. Minister of Digital Economy and Entrepreneurship Ahmad Hanandeh stated that foreign IT-BPO firms will be provided incentives if they expand in the Middle Eastern Kingdom.
Sri Lanka is also positioning itself for outsourcing success. The country's IT-BPM (Information Technology-Business Process Outsourcing) chamber SLASSCOM accepted new budget proposals aimed to create "more inclusive opportunities" and attract additional female participation in the sector. These proposals include the implementation of laws regarding the salaries of IT freelancers, the development of three new techno-parks, establishing a fiber optic telecommunications network across the island, and a review and revision of the conditions imposed on foreign direct investments (FDIs).
In fact, the whole Asia region is starting to catch up with the outsourcing industry. APAC Head of Portfolio Solutions James Woodward said that Asian businesses are starting to "embrace the benefits that can be garnered" through outsourcing. A report from consultancy firm Quinlan & Associates showed that about 40 Asian companies are currently engaged in outsourced trading, while financial services company Northern Trust recorded 85% of big firms were already taking on the service.
In acquisition news, omnichannel CX services provider Connexus Resource Group has acquired tech-enabled CX firm J-Curve Technologies. Connexus CEO Paul Bedell said that J-Curve's operations in Mexico will allow their company to offer nearshore solutions to their clients worldwide. Additionally, global IT services firm intive acquired digital transformation services provider Simtlix to expand its global presence. This deal will help strengthen intive's presence in the North and Latin American market and boost its domain expertise in the fintech, telecom, healthcare, and retail industries. As for strategic deals, IBM spin-off Kyndryl signed its first partnership deal with the tech giant Microsoft. This collaboration aims to combine both of their capabilities in targeting prospective customers and prioritize the creation of new tech solutions for clients. A Kyndryl University for Microsoft will also be built to help upskill Kyndryl's employees.
IBM Consulting has opened a BPO-focused facility in Hyderabad as part of its Indian expansion. The new facility will primarily help clients shift to digital transformation using the company's existing talent and capabilities. The consulting firm added that this center will help launch their Hybrid Cloud & Al strategy. This new team will collaborate with IBM India Software Labs in Hyderabad and serve as a backup for the company's offices in Chennai and Bengaluru. Jumping from Southern India to the West of the country, accounts outsourcing solutions provider GI Outsourcing has opened a new office in Mumbai. This center boasts state-of-the-art services and its proximity to the Mumbai metro. Aside from the new office, the company also launched a connected workplace program that allows employees to work in a hybrid setup.
Nigerian State Governor Godwin Obaseki commissioned software engineering and leadership training institute Edo Tech Park to produce 15,000 world-class software engineers within the next five years. Obaseki said that they are planning to develop the state of Edo into a technology outsourcing nerve center in Africa. Obaseki added that "technical support is more valuable than cash" as it helps the state "access a new path, a new direction for our young people in this country." Meanwhile, IT services provider Applaudo Studios is planning to hire 1,500 software developers in El Salvador to help the company cope with its growing business contracts. Applaudo co-founder José Giammattei said that they plan to close the year with 800 employees on hand. The company's revenue increased by 150% this year compared to the same period in 2020.
Europe has jumped into the HR and payroll outsourcing bandwagon. A survey from service provider SD Worx reported that three in five companies across the region prefer to outsource their HR and payroll services. The research also showed that the average number of European firms that supported this trend jumped from last year's 16% to 21%. Belgium is the country that is most open to outsourcing their HR and payroll tasks at 31.1%, followed by France (27.4%) and Italy (25.9%). The United Kingdom, on the other hand, is lagging behind its peers as 54.4% of UK respondents said that they like to do their HR and payroll themselves.
US-based BPO provider Conduent denied claims of the company halting the work-from-home arrangement for its Jamaican staff to avoid tax payment. Early this month, Jamaica Observer reported that said Conduent needed on-site staff to secure SEZ exemptions provided by the government. Conduent Senior Director and Country Lead Lynda Langford said that the report contains "several misleading or erroneous statements," which were "serious, untrue, and damaging." The company wants to make it clear that they are not planning to change their remote work policies at this time. Langford added that although vaccination is not mandatory in their organization, they are "strongly" encouraging their employees to get fully-vaxxed "if their health situation allows for it."
The post-pandemic work setup is starting to divide the UK workforce. According to a survey by job site Reed, 35% of UK employees are willing to take a pay cut in exchange for permanent remote work. Further, 26% of respondents said that full-time office employees should be paid more than remote workers. When it comes to promotion and benefits, 23% agreed that full-time on-site staff should be prioritized more for promotion.
Would you rather take a pay cut for permanent remote work?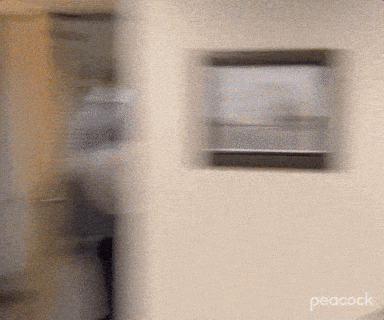 Tuesday, November 23, 2021
NEWS THIS WEEK
22 November 2021
19 November 2021
18 November 2021
17 November 2021
16 November 2021
Read more Inside Outsourcing Newsletters here: