Welcome to Inside Outsourcing: The Outsourcing Week in Review
THE WEEK IN REVIEW
The Philippine Business Process Outsourcing (BPO) sector for 2021 is projected to generate eight to 13% revenue growth by the end of the year, according to research by Everest Group and the  IT and Business Process Association of the Philippines (IBPAP). IBPAP Chairman Benedict Hernandez said that 56% of the survey respondents expect to hit double-digit growth, while 38% are seeing single-digit growth.
Despite the tough conditions, there is a lot of positive signs for the country's investment market. The Subic Bay Metropolitan Authority (SBMA), recently approved a total of P16.2 billion (US$319 million) in new investment proposals, reaffirming its claim as one of the "biggest business destinations" in the Philippines. SBMA Chair and Administrator Wilma Eisma said these proposals included three existing firms that applied for PHP49.44 million (US$975,253 million) worth of expansions. In addition, Eisma noted that these investments are set to create over 72,000 new job opportunities. Wow!
A piece of advice for BPOs from Prohance VP of Operations Nathalie Yatco: BPOs may lose employees if they don't start offering remote work arrangements. In an event hosted by IBPAP, Yatco stated that employees who'd like to keep working from home may easily find employment due to the many opportunities available in the country. She said there's no "going back to where we were. We've crossed a barrier that now we can't go back," adding that a hybrid workforce is a good compromise for outsourcing firms.
Do you agree?
As remote- and digital work is all the rage, management firm McKinsey & Company reported that up to five million Filipino workers need to be reskilled or re-trained. McKinsey Associate Partner Jon Canto said the majority of these employees are in the customer service or customer-facing industries. In line with this, IBPAP signed a Memorandum of Understanding (MOU) with the Government Academe Industry Network (GAIN) to help ensure Filipino workers' global competitiveness. Through this MOU, the two organizations will work together to adopt international standards in communications and digital proficiency.
On the employers' and companies' side, the Department of Trade and Industry (DTI) will set up ​​Startup Business One-Stop Shop (SBOSS) – a new one-stop shop for Philippine startups. Trade Secretary Ramon Lopez said this platform will contain all information on the legal and regulatory processes to make registration easier for startup companies. When it comes to internet connectivity concerns, senators are prompting the Department of Information and Communications Technology (DICT) to help provide ICT access to rural areas. Senator Ralph Rector reminded DICT of its pledge to provide "adequate and efficient [internet] services" across the country by January 2025.
Good news for foreign travelers and investors! The Philippine Economic Zone Authority (PEZA) and Bureau of Immigration (BI) recently signed an MOU for smoother visa issuance for foreigners entering the country. Like DTI's initiative, this will be a one-stop shop to accelerate the processing and approval of PEZA visas. Through this program, visa processing will supposedly be reduced from one month to 10 days, starting December 1. BI Commissioner Jaime Morente believes this move will help facilitate businesses in PEZA ecozones.
The Philippine Chamber of Commerce and Industry (PCCI) is campaigning for the full reopening of the economy despite not reaching herd immunity (yet). In a wish list, PCCI wrote that this move would "rescue, revive and rejuvenate commerce and industry before it irreversibly plunges into deep recession." PCCI's wishlist – which will be presented to President Rodrigo Duterte at the Philippine Business Conference & Expo – covers other specific issues in the country, including job generation and ease of doing business.
However, investment banking giant Goldman Sachs seems to disagree. In a report, the American firm said a possible virus resurgence may occur "if [the] economy reopens too soon prior to achieving sufficiently high effective protection rates." Despite this, Goldman Sachs predicts that the Philippine economy's 2022 growth is expected to surpass its ASEAN (Association of Southeast Asian Nations) neighbors. The firm said the country's Gross Domestic Product is set to reach 7.3% growth despite the uncertainties tied to the 2022 presidential elections.
2022 is looking good so far!!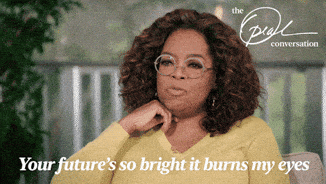 Thursday, November 25, 2021
NEWS THIS WEEK
24 November 2021
23 November 2021
22 November 2021
19 November 2021
18 November 2021
Read more Inside Outsourcing Newsletters here: