Welcome to Inside Outsourcing: The Outsourcing Week in Review
THE WEEK IN REVIEW
It seems half the world is firing, and the other half is hiring. Crazy times! Let's check out the latest outsourcing (International Edition) news this week. We've got you covered.
India's IT services market could reach a whopping $100 billion in the next ten years, said industry body NASSCOM. In its latest report, the association said this growth would be driven by the increasing demand for the country's Business Process Management (BPM) services. NASSCOM VP Industry Initiative KS Viswanathan said their interim goal is to create a $75 billion services industry by 2027. The BPM industry in India is estimated to have grown by 14% in FY2022, accounting for nearly 40% of the global market.
This goal could be achieved, especially with the expansion of India's tech giants Infosys BPM and TCS. Infosys BPM recently opened a new artificial intelligence (AI) and automation unit in Lodz, Poland. Created in collaboration with tech giant IBM, the new unit is set to assist global clients in offering new and innovative solutions for automation, lowering costs, productivity, and customer experience. Infosys BPM Executive VP and Global Head of Sales and Enterprise Capability Kapil Jain commented that this latest collaboration "will enable organizations to better navigate the complexities of digital transformation, leading to [the] enhanced business value" of their clients around the world. Meanwhile, multinational IT services and consulting firm Tata Consultancy Services (TCS) is planning to open 1,200 jobs while accelerating its STEM education program in Illinois, United States (US). According to TCS North America Chairman Suresh Muthuswami, this expansion is driven by companies that are using obstacles — such as the pandemic, inflation, supply chain problems, and talent demand — as an opportunity to transform themselves and capture growth. TCS employs over 3,000 Illinoisans – including 1,100 who were hired within the last five years — making it the second-largest recruiter of IT services talent in the country. Illinois Governor JB Pritzker added that the firm's expansion is a testament to their state's "first-rate education system and extraordinarily talented workforce."
Fiji is also working on promoting its outsourcing industry to the world. Investing body Outsource Fiji is set to exhibit at a two-day Call & Contact Centre Expo in London, England this week. The expo, known as Europe's leading event for customer engagement professionals, is set to allow Fiji to meet with the continent's top contact center executives and experience the latest developments in the contact center space. Outsource Fiji Executive Director Sagufta Janif will also be one of the industry speakers at the expo, where she will be focusing on aspects that make Fiji a unique outsourcing destination.
Finland's flag carrier Finnair is looking to outsource more of its flight attendants to the US and Thailand by 2024. According to Finnair CEO Topi Manner, this move is the latest in their cost-cutting strategies that will help restore the airline's profitability. The airline plans to cut its 1,750 flight attendants in Finland to 450 by year-end. Finnair already outsources some of its flight attendant bases in Hong Kong, India, Singapore, and Sweden.
The Fins are finished flying!
Outsourced content moderators employed by social media platform Twitter were the latest to be fired by billionaire businessman and CEO Elon Musk. According to reports, Musk fired contractual moderators over the weekend as part of measures to restructure Twitter's operations after his takeover. Melissa Ingle, a contractor for Twitter for more than a year, expressed her concern about increased abuse on the website with the number of workers leaving. Meanwhile, content moderation expert and University of California Associate Professor Sarah Roberts said that cutting all content watchdogs will have a "tangible impact on the experience of the platform" in the future.
In other news, Business Process Outsourcing (BPO) firm ibex Holdings is reportedly attracting a number of acquisition interests from several private equity firms, including CVC Capital Partners. In a report first published by Bloomberg, CVC is speaking to banks about financing a potential bid. Anonymous sources also confirmed that the two parties are still deliberating on the transaction, and there is no certainty that this will result in a formal sale. ibex's shares rose by 55% in New York trading this year, while its market value is currently at $366 million. At the same time, IT services and consulting company Cognizant entered an agreement to acquire Workday services, solutions, and products provider OneSource Virtual. According to Cognizant Enterprise Platform Services Executive VP Rob Vatter, this acquisition will expand the firm's client offerings and provide end-to-end support in the business transformation journey of their clients across North America and the United Kingdom (UK). OneSource Virtual's team will join Cognizant as part of its Collaborative Solutions team, enhancing its expertise and number of professionals holding certifications in Workday implementation and support.
Netherlands-based recruitment firm HeadFirst Group recently acquired its industry rival  StarApple. In a press release, HeadFirst Group said that combining both companies' expertise will help them continue to solve all issues in the current dynamic global job market. StarApple will retain its identity and remain an independent brand under HeadFirst Group. The current management will also continue leading the organization in its growth strategy into the future.
Investment firm Blackstone is planning to buy a 52% stake in IT services provider R Systems International. According to Blackstone Senior Managing Director Mukesh Mehta, R Systems is "well-positioned to benefit from digitalization tailwinds, shorter product launch cycles, and increased openness to outsource product development." Blackstone will reportedly pay 245 rupees (US$3) per share of R Systems and would launch a conditional de-listing offer at 246 rupees (US$3.02) per share. Similarly, publicly traded holding company Adya Inc. will invest in the brand refresh of its outsourcing unit Ellora BPO. The Canada-based company said that Ellora would have a new website, a new commercial strategy with expanded offerings, and a fresh update to the company's logo. Adya CEO Samer Bishay said they are excited to take the next step in Ellora's evolution as it would perfectly position the firm in the global outsourcing space.
Meanwhile, revenues of outsourcing providers are also rising! Japan-based staffing and outsourcing services provider Outsourcing Inc. reported revenue growth of 21.9% to US$3.57 billion in the first nine months of 2022. In its Q3 financial report, the firm also highlighted a gross profit increase of 18.9% to US$648.1 million in the same time period. With its outsourcing shares rising above its 52-week low, the company is expecting its revenue to hit JPY 686.00 billion (US$ 4.87 billion) by year-end. Digital transformation solutions provider Intellinetics reported a 22% year-on-year revenue increase in Q3 to $3.9 million. In the report, the firm said that the increase was primarily driven by their acquisition of the digital file cabinet Yellow Folder last April 2022, as well as their SaaS and software maintenance services. Intellinetics President and CEO James F. DeSocio said that they have built "a sustainable, cash-generating business with a growing base of recurring revenue, creating significant visibility." He added that the growing demand for their services is increasingly putting them in a position for success within the industry.
Despite the good numbers, challenges remain ahead. About 85% of employers said that they are struggling to find admin, HR, and office support staff as skills and talent shortages continue to ramp up globally. According to a report by recruitment firm Robert Half, the evolving skills requirements across these three positions exacerbate this issue. Other applicants are also particular about a company's DEI (diversity, equity, and inclusion) programs when applying for a job. Concurrently, 38.5% of companies in Spain experienced increases in their turnover levels in the last twelve months. Recruitment firm Randstad Spain reported that 77.2% of employers stated that this issue is caused by many "greater job opportunities" in other companies. Meanwhile, 31% are afraid of the risks of working in a certain sector — such as the hospital industry — due to furloughs and closures at the height of the pandemic. Other employees are also leaving their jobs because their demands — such as wage hikes and flexible work — are not being met by their employers.
Speaking of flexible work, 56% of leaders in the Asia Pacific (APAC) region admit to not having a long-term vision of what a hybrid work model would look like in their organizations. According to a report by leadership development provider The Center for Creative Leadership (CCL), the success of hybrid work will hinge on people, culture, and how leaders must evolve alongside the new realities of the workplace. CCL also stated that the adoption of the hybrid work model — also known as Work 3.0 — increased from 41% pre-pandemic to 80% post-pandemic.
But the industry remains optimistic. Almost half, or 47%, of digital leaders worldwide are planning to hire new staff by next year. According to a report by IT staffing provider Harvey Nash Group, 43% of digital leaders are seeking cybersecurity experts. Jason Pyle, President of Harvey Nash USA, said that the growth expectations expressed in their latest report show that companies "are strongly committed to continuing their digital transformation, which will be critical for the economy and jobs moving forward given the current global environment."
And the workplace continues to evolve!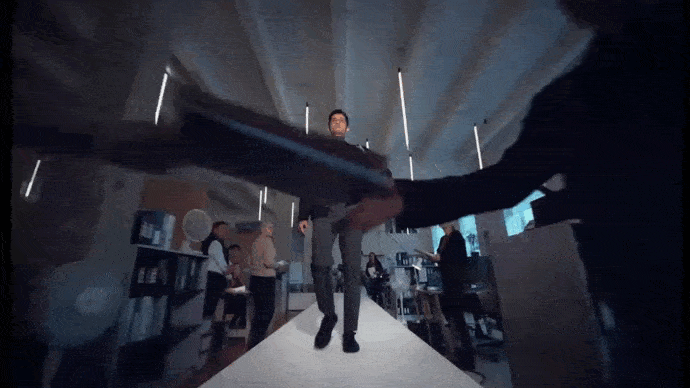 Tuesday, November 22, 2022
NEWS THIS WEEK
21 November 2022
18 November 2022
17 November 2022
16 November 2022
15 November 2022
Read more Inside Outsourcing Newsletters here: