Welcome to Inside Outsourcing: The Outsourcing Week in Review
THE WEEK IN REVIEW
We're bringing you the most important news covering the Philippine outsourcing industry today. Each story is a concise, curated gold nugget. You're welcome.
The Board of Investments (BOI) recently approved a P35.2-million (US$614,000) tech project that is set to help the Philippine Information Technology-Business Process Management (IT-BPM) industry. In a statement, the agency said that this project is part of its Strategic Investment Priorities Plan (SIPP) and will provide digital software to improve companies' operations in the financial services, retail, utilities, and pharmaceutical industries. It is also expected to adopt a 100% work-from-home (WFH) arrangement and will generate 198 direct labor and selling or full-time administrative employees in the fifth year of its operation.
US-based outsourcing provider Full Potential Solutions (FPS) opened a new office in Davao City this week. During the opening, FPS Chairman and President Amit Basak said this expansion would help bring "the kind of excellent service" that the firm is known for globally. The Department of Labor and Employment (DOLE) in the Davao Region also expressed its "gratitude and elation" to the foreign firm for as its presence "brings another hope, another confidence" to Davaoeños. The company intends to employ 1,000 to 2,000 more employees and is also looking to open another site in the city and other parts of the country. At the same time, Business Process Outsourcing (BPO) provider Ubiquity Global Services and Negros Occidental Gov. Eugenio Jose Lacson signed a Memorandum of Agreement (MOA) to help train skilled Negrense youth. Primarily aimed at Negros Occidental Language and IT Center (NOLITC) students, the deal will assist fresh graduates in looking for internship and employment opportunities within Ubiquity. Both parties also agreed to collaborate during job fairs and other school activities, curriculum and training, and job postings to help students who would like to work within the BPO industry.
Colombia's capital city, Bogota, is strengthening its ties with the Philippine BPO sector. Representatives of the promotion agency Invest in Bogota visited the country to meet with key stakeholders, evaluate the industry roadmap, and learn the challenges and needs that local companies have for their development. Invest in Bogota Executive Director Isabella Muñoz said that the Philippines provides relevant industry insights and helps them identify where they want — and should — exercise their intelligent specialization. This visit is part of the agency's aim to broaden its partnerships with Asia Pacific countries and attract more outsourcing investors to the Latin American region.
Call center services provider Probe CX announced its acquisition of consulting, automation, and AI analytics service firm Innovior. In a press release, Probe CX said that this deal will further support its journey to "becoming the leading digital solutions provider and its commitment to innovation and global expansion." While the acquisition will see Innovior added to the portfolio of successful subsidiaries within the Probe CX group, Innovior will continue under the leadership of founders Jure Brkan and Tim Ryan. Meanwhile, the newly-established Philippine startup accelerator Archipelago Labs (A-Labs) unveiled a $10 million fund for the "most promising startups and talents" in the local Web3 ecosystem. Backed by partners from the Philippine Digital Asset Exchange (PDAX), Oak Drive Ventures, and Magellan Digital Investment Group (MDIG), A-Labs aims to back startups and founders at the grassroots level through investment funding, advisory, and structured programs such as hackathons, incubation and accelerator programs targeting specific verticals and stages of development and growth. A-Labs Executive Director Lance Pormarejo stated that their goal is "to create better digital experiences through web3 technologies for every Filipino.
In other news, BOI is confident that they will surpass the P655.4 billion (US$11.4 billion) worth of investment approvals recorded last year by the end of 2022. According to the Philippine Department of Trade and Industry (DTI) Undersecretary and BOI Managing Head Ceferino Rodolfo, the investment promotion agency already approved P644.4 billion (US$11.2 billion) worth of investments as of November 15 — 81% of which are from local investors while 19% are from foreign firms. Rodolfo added that the recent meetings by DTI Secretary and BOI chair Alfredo Pascual with foreign investors will also boost investments into the country fr the rest of 2022 until next year.
Speaking of Pascual's foreign trips, the Philippines and the United Kingdom (UK) expressed mutual interest in further developing their bilateral partnership. During a meeting with the UK's Minister of State at the Department for International Trade Greg Hands, Pascual endorsed a work plan to strengthen further and set the direction of ASEAN and the UK's economic relations. The work plan builds on existing initiatives and possible cooperation programs between ASEAN and the UK in the areas of sustainable growth, infrastructure development, and digital transformation.
Similarly, top diplomats from the Philippines and Bangladesh see a need to explore further business opportunities in the IT, agriculture, education, and health sectors. In a seminar to commemorate the 50th anniversary of Philippine-Bangladesh bilateral ties, Philippine Department of Foreign Affairs (DFA) Secretary Enrique Manalo said that economic relations between both countries had grown steadily over the past few years, growing from US$48 million in 2020 to US$105 million in 2021. Bangladesh Foreign Minister Dr. Abdul Momen also agreed with the need to "initiate new collaboration" in agriculture, the digital economy, and education while strengthening cooperation in regional and international forums. Japanese companies engaged in the renewable energy and electronics industries also expressed interest in investing in the Philippines. According to Philippine Economic Zone Authority (PEZA) OIC and Director General Tereso Panga, several Japanese stakeholders reaffirmed their commitment to the country during the recently-concluded Philippine business forum in Japan. A separate statement also confirmed that PEZA signed a partnership with tech firm Junca Global Partner Inc. and car manufacturer Kurabe Industrial Philippines, Inc. With all these interests, the PEZA official reaffirmed Japan's position as the number one source country of investments in its ecozones worth P740 billion (US$12.8 billion).
The ecozone authority also signed an MOU Nigeria Export Processing Zones Authority (NEPZA) to promote economic cooperation and investment opportunities in their respective special economic zones. Under the agreement, PEZA and NEPZA will cooperate in various areas, which includes the sharing of industry, investments, and trade-related information, and undertake joint investment promotion programs, conferences, trade fairs, and meetings. Likewise, both parties may conduct capacity building and skills development, trade and investment campaigns, and public-private partnerships.
About 53% of German companies believe they are in a "better situation" in the Philippines, according to the Fall 2022 AHK World Business Outlook (WBO) Survey of the German-Philippine Chamber of Commerce and Industry (GPCCI). The poll, held in October with 68 respondents involved in German-Philippine business relations, showed a higher figure than Spring 2022's 47%. GPCCI Executive Director Christopher Zimmer said that they are glad to see that companies still experience a better business situation in the Philippines despite growing global economic impediments.
Over 250 key decision makers from the telecom and data center industry gathered at the 2nd Philippine ICTEX Innovation Summit to discuss the future of the Philippines in the data center industry. Focusing on the backbone of digitalization, data center, and internet connectivity, participants discussed the current development in the sector and how the arrival of data centers can affect digital transformation acceleration in the country. The two-day summit also discussed how the national government aims to provide better internet service that will benefit its citizens and pave the way for new players to invest in the local telecom and data center industry in the country.  The summit, held virtually and physically, was attended by data center industry end consumers, including banks, BPO firms, government agencies, and telecommunication companies.
The daily average of COVID-19 cases in the Philippines fell by 12% during the week of November 14 to 20, recording just 1,143 cases per day. This comes as the Department of Health (DOH) reported an additional 8,004 infections in the same week, where two are severe and critical cases. In terms of vaccination, DOH OIC Maria Rosario S. Vergeire stated that more than 31 million shots of COVID-19 vaccines are being wasted in the country — amounting to P15.6 billion — due to an increased vaccine hesitancy among Filipinos in the latter part of this year.
With lower COVID-19 cases comes the come-back of on-site work and completion of new office spaces in the country. About 543,300 square meters (sq.m.) of office space could be added to the Philippine real estate market yearly between 2023 to 2026, said real estate consulting firm Colliers. In its Asia Pacific Market Snapshot report, Colliers stated that office completion could also revert to the time before the entry of Philippine Offshore Gaming Operators (POGOs) in the country. Meanwhile, this year's office space absorption could reach 808,900 sq.m by year-end, driven mainly by traditional and BPO firms. On the other hand, vacancies could increase to 18.2% by the end of 2022, while office rentals are expected to bottom out by seven per cent before recovering in 2023.
Speaking of POGOs, Rizal Commercial Banking Corporation Chief Economist Michael Ricafort said that Chinese gaming operators contributed to employment just like the BPO industry. "There's still revenues from that from their employees, especially the Filipinos they hire. That's beside the Chinese nationals that stay here because of the salaries," stated Ricafort. His statement comes as the government debates a possible permanent shutdown of POGO enterprises in the Philippines. At the recent hearing of the House of Representatives committee on labor and employment, the DOF admitted that the country could stand to lose close to P65 billion (US$1.13 billion) in taxes and other licenses if the industry permanently shuts down in the country.
Some good news! Resources for the Philippine financial system increased to P27.42 trillion (US$478 billion) in September, up 7.9% from last year's P25.39 trillion (US$442 billion). According to the Bangko Sentral ng Pilipinas (BSP), the bulk of the total resources came from the banking sector, with P22.65 trillion (US$394 billion), up 9.43% year-on-year. The BSP also highlighted its latest Banking Sector Outlook Survey (BSOS) where most banks said that they are expecting a continued recovery in the next two years with above six-percent economic growth, adequate capital, and liquidity buffers, ample loan loss reserves, and sustained profits.
Looks like 2022 is shaping up to be a good year!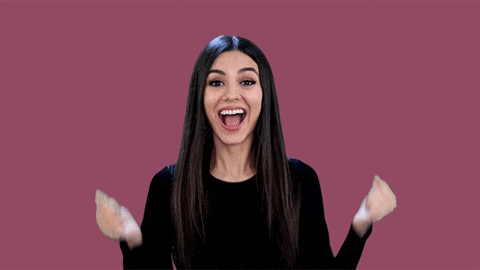 Thursday, November 24, 2022
NEWS THIS WEEK
23 November 2022
22 November 2022
21 November 2022
18 November 2022
 17  November 2022