Welcome to Inside Outsourcing: The Outsourcing Week in Review
THE WEEK IN REVIEW
Welcome back to Inside Outsourcing! We have booming industry projections, new office openings, and exciting partnerships in this week's hottest news!
The global contact and call center outsourcing market is expected to reach US$113 billion by 2028, expanding at a compound annual growth rate (CAGR) of 6.06%. According to market research firm Absolute Reports, the industry could go under a "remarkable expansion" in the upcoming years due to increasing demand for various services and applications. Moreover, the rising adoption of advanced technologies and increasing investment in research and development activities will provide lucrative market growth opportunities.
Similarly, ReportLinker sees the global call center market hitting US$741.7 billion by 2030, driven by the post-pandemic recovery. This is a huge jump from the estimated US$461.1 billion value of the call center market in 2022. In its latest study, ReportLinker expects the in-house segment to record a six per cent CAGR in the next seven years, while the outsourced segment could grow by 6.6% CAGR. Japan and Canada are expected to lead the industry, each forecasted to grow at 5.5% and 4.4%, respectively.
At the same time, the Middle East and Africa (MEA) cybersecurity market is projected to expand at an 11% CAGR by 2028 due to the increasing adoption of cloud computing and artificial intelligence (AI). Swati Tomar, Research Associate at 6wresearch, noted that outsourcing, implementation, and hardware support services account for the dominant share in the region due to high accuracy in internal and external scans across the IT network assets. Saudi Arabia's eagerness to launch Vision 2030 and Cyber IC also pushes the region's cybersecurity market to new heights. However, 60% of Saudi Arabian businesses already outsource their IT services to cope with the growing industry and lack of talent. According to Konstantin Sapronov of the cybersecurity firm Kaspersky, hiring an external provider is more convenient as they can either manage a company's entire cybersecurity processes or deal with separate tasks. Other businesses also rely on outsourcing for efficiency (57.1%), specialist knowledge (57%), scalability (48.6%), and addressing complex problems (42.9%).
Over 70,000 Business Process Outsourcing (BPO) employees now work in Cape Town, South Africa. Mayoral Committee Member for Economic Growth Alderman James Vos attributed this growth to the city's skills development and promotion investments. He added that this figure would grow more in the coming months as United Kingdom-based firm Arvato CRM Solutions announced its intentions to service clients from the city.
Meanwhile, Bangladesh-based digital consultancy Monstarlab Enterprise Solutions hosted the "BPO Beyond Borders" conference to share insights and discuss possible outsourcing collaborations. The event attendees — including officials from the Bangladesh Association of Contact Center and Outsourcing (BACCO), private sector executives, and Monstarlab's representatives — discussed BPOs could help companies reduce costs without compromising quality, improving efficiency, and gaining access to specialized expertise and technology. Attendees also pointed out the importance of these types of meetings to create a bridge between the BPO service providers and other industry leaders.
In other news, automotive manufacturer Volkswagen Group Ireland (VWG Ireland) is partnering with IT services and consulting firm Cognizant to strengthen and improve its digital customer service landscape. VWG Ireland CIO Tom Murphy explained that Cognizant would help them interact with customers in a "more meaningful and direct manner." Cognizant UK & India Managing Director Rohit Gupta added that their vast experience managing and transforming customer contact centers would enhance VWG Ireland's digital CX.
Several outsourcing and tech companies have opened new offices in the Latin Americas. Here are some of the most notable ones.
Remote access provider TeamViewer opened its first LatAm office in Guadalajara, Mexico, as part of its regional expansion strategy. TeamViewer Executive Vice President for Business Development Alfredo Patrón said their new office would help them better understand and address their customers' needs. TeamViewer's software has been installed on over 2.5 billion devices worldwide. In 2022, the company earned EUR 635 million (US$681.5 million). Concurrently, BPO firm and Outsource Accelerator (OA)Source PartneriQoropened a new locationin Medellín, Colombia. The firm selected Medellín for its high-tech innovation and highly skilled and digitally savvy bilingual workforce. iQor President and CEO Gary Praznik added that they look forward to investing in the local community through excellent career opportunities and charitable initiatives.
Digital transformation services provider Navisite is expanding its global presence with a new office in Costa Rica. Navisite CEO Mark Clayman said that Costa Rica offers a diverse, digitally savvy workforce that will enable them to grow their LatAm presence and support the needs of their clients. Costa Rica's Minister of Foreign Trade Manuel Tovar added that Navisite's expansion is a clear vote of confidence for Costa Rica's potential as an investment destination and strategic partner for commerce. Lastly, customer service provider Ascensos will launch a new base in Trinidad and Tobago in June 2023. Ascensos CEO and Co-founder John Devlin called Trinidad and Tobago the "perfect location" for their nearshore base as it would help open new markets while allowing them to support North American clients. The firm will initially create 100 jobs with plans to grow to 300 people in its first three years.
After reaching a cost-saving agreement with its local staff, airline company Finnair is canceling its plan to outsource cabin crews on its North America and Thailand routes. According to the firm, their labor negotiations ended with adjustments to compensate for long working days on long-haul flights and layover hotel rules. Finland's flag carrier added that its cabin crew will serve on its North America and Thailand routes until 2025.
About 67% of Gen Zers — or those between the ages of 16 and 26 — are working freelance or are planning to. According to a poll by freelance services marketplace Fiverr, most respondents consider flexible working hours and the ability to pursue passions as crucial factors when looking for a new job. Fiverr Chief Marketing Officer (CMO) Gali Arnon added that the autonomy freelancing affords a significant draw for a generation eager to pursue their passions, hone their skills, and have more control over their earnings and career trajectory. A separate poll by job matching platform Field Nation revealed that 62% of IT field service technicians prefer independent contracting as their full-time career due to its flexibility, autonomy, and control. Field Nation Founder and CEO Mynul Khan said these findings illustrate the engagement and satisfaction of working as an independent contractor.
The University of Missouri Associate Professor Naresh Khatri believes that human resource (HR) and information technology (IT) departments are the most critical units for a company shifting to remote work. In his guest editorial published in Personnel Review, Khatri explained that these two departments are "vital to a healthy workforce," regardless of where employees work. He also advised organizations to support HR and IT with funding and labor to better prepare for issues such as motivation and technical glitches that employees might encounter while working from home.
Women applicants in India could increase by 15% in the next few months due to the widespread surge in acceptance of remote work, diversity, and inclusion. In a report released by HR consulting firm Spectrum Talent Management, the outsourcing, tech, and healthcare industries have the country's highest number of female employees. Spectrum Talent Management VP of IT Staffing, Recruitment, and RPO Ramgopal Nanda stated that women are taking active participation at work across Tier I, Tier II, and Tier III cities. With such momentum, Nanda expects gender parity in India to decrease "considerably with time."
Here's to brighter prospects for everyone!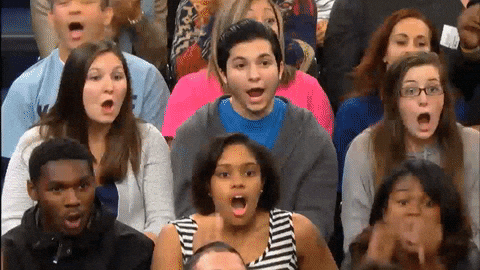 Tuesday, March 21, 2023
NEWS THIS WEEK
20 March 2023
17 March 2023
16 March 2023
15 March 2023
14 March 2023
Read more Inside Outsourcing Newsletters here: