Welcome to Inside Outsourcing: The Outsourcing Week in Review
THE WEEK IN REVIEW
As the prime outsourcing destination, the Philippines is packed full of interesting BPO news each week. It's a BPO burger with extra everything! Let's see whats under the bun this week.
Outsourcing sector (BPO) earnings in the Philippines are forecasted to grow by nine per cent in 2023 and 2024. Bangko Sentral ng Pilipinas (BSP) Monetary Policy Sub-Sector Officer-In-Charge Dennis Lapid said they expect more foreign direct investments (FDIs) and speculative funds to enter the country in the next two years, driven by the outsourcing, tourism, and travel-related sectors. Rizal Commercial Banking Corp. Chief Economist Michael Ricafort added that FDIs "remain one of the bright spots and one of the major pillars" of the country's economic recovery post-COVID-19.
At the same time, the rebound in demand from IT-BPO locators is reviving Cebu's office market this 2023. In its latest briefing, property consultancy firm KMC Savills said Cebu's vacancy rate could drop from 21.8% in 2022 to 18.8% this year due to new IT-BPO firms in the province. KMC added that Cebu Business Park (CBP) might edge closer to single-digit vacancy rates this year while most leasing activity may concentrate in Cebu IT Park (CITP) and the Cebu Fringe.
Online hiring for the BPO industry also grew by two per cent in January 2023 compared to December 2022. Talent platform foundit Insights Tracker (fit) reported that the country witnessed a 4% month-on-month (MoM) overall growth in online hiring activity during the first month of the year. foundit CEO Sekhar Garisa added that the Philippine job market "appears to be bouncing back to its pre-pandemic levels, showcasing an impressive recovery amidst challenging global conditions."
Speaking of employment, over 7,000 job opportunities await all unemployed, skilled, unskilled, fresh graduates, displaced workers, and employees seeking advancement in a job fair in Bacolod City, Negros Occidental. The fair — organized by the Public Employment Service Office (PESO) and the Department of Labor and Employment (DOLE) — is filled with employers from various sectors, including BPO firms. PESO Manager Jovelyn Canoy encouraged the public to take advantage of the job fair to apply to multiple companies while saving time, costs, and effort.
Outsourcing company Qualfon plans to hire 1,200 call center agents for its forthcoming operation in Capiz. According to Governor Fredenil Castro, the firm asked the help of PESO and the provincial government to look for new employees. Castro then met with Capiz State University (CapSU) officials to request the school's assistance in scouting graduating students interested in joining the outsourcing sector. Meanwhile, Outsource-Philippines (OP) is expanding its operations by launching its new employer of record (EOR) services. Outsource-Philippines CEO Celina Mercado said their mission is to support organizations worldwide for their company growth. With their EOR services, clients can be assured of streamlined human resources processes while saving time, money, and resources.
It's a big week for Concentrix! The nation's largest private employer is widening its regional operations by moving to Arthaland-owned Cebu Exchange. According to a report, this strategic partnership with Arthaland will bolster Concentrix's local presence and sustainability initiatives. The expansion will also bring Concentrix's site total in the country to 51. At the same time, the firm hosted a "Hoop for A Cause" charity game with 12 Philippine Basketball Association (PBA) Legends at the Mall of Asia Arena. The game — played by the PBA legends versus Concentrix's staff — raised over Php2 million (US$36,820) in ticket sales from the company's employees who brought friends and family to the event.  The entire proceeds were added to the Concentrix Cares Staff Pledge Donation Program, a ready fund raised by staff for fellow team member beneficiaries in need of additional financial support.
Cebu-based property developer AppleOne Properties Inc. (API) and global flexible workspace provider International Workspace Group (IWG) officially opened the newest Regus center at Iloilo City. Strategically located in the city's fast-growing financial hub, Regus Festive Walk is a prime location for start-up businesses, thriving BPO and tech companies, and remote workers. The 1,024 square meters (sq.m.) coworking space offers a modern collaborative space close to conveniences with flexible terms and minus the overhead costs of maintaining an office.
Non-profit organization CRDF Global will launch several initiatives to combat cybersecurity issues in the Philippine workforce. Under the partnership, the CDRF will conduct capacity-building and fellowship exchange in the country. The non-profit also plans to help improve information, communication, and technology infrastructure and add more digital infrastructure for economic growth initiatives and regulatory governance.
Tech giant Microsoft Philippines is "fully supportive" of initiatives promoting a diverse and inclusive environment. During an event organized by the Makati Business Club, Microsoft PH CEO Peter Maquera said the company is implementing efforts to "engage, empower and support the success of people" globally. Maquera added that the firm offers different programs to translate ideas for employees in intersectionality, mental health, and disability.
In national news, Indonesian Ambassador Agus Widjojojo seeks a strong IT partnership with the Philippines. He said they are looking for investment opportunities from Filipinos interested in investing in the Indonesian tech sector. Additionally, the ambassador expressed his interest in capacity-building training on migration, where Indonesian labor firms can learn best practices. Indonesia's exports to the Philippines reached US$14.39 billion in 2022.
The Philippines' external debt hit a record high of US$111.27 billion in 2022. BSP Governor Felipe Medalla said this growth is due to the creation of additional funds for COVID-19 pandemic recovery and sustaining business and commercial activity in the country. The country's external debt-to-GDP (gross domestic product) ratio also increased to 27.5% last year. However, Medalla called the country's debts "manageable" as the Philippines maintained its strong rebound from the pandemic-induced recession. At the same time, the country's gross international reserves (GIR) level dipped from US$100.7 billion in January to US$98.2 billion last month. The BSP attributed this decline to the government's withdrawals of its deposits with the central bank to pay its foreign currency-denominated liabilities and the downward adjustments of the BSP's gold holdings. Despite the lower GIR level, the central bank explained that this is a "more than adequate external liquidity buffer" equivalent to 7.4 months' worth of imports of goods and payments of services and primary income.
The Philippine startup ecosystem is at the center of global attention after earning over US$1 billion in investments last year. In an interview with ANC, Digital Pilipinas Convenor Amor Maclang said that the sector "experienced record highs when it comes to investments coming from all over the world." The country's young ecosystem and over 70 million mobile phone users are part of the global appeal. Maclang also expects four more Philippine unicorns following Gcash's double unicorn status.
It's gonna be a magical year for Philippine business!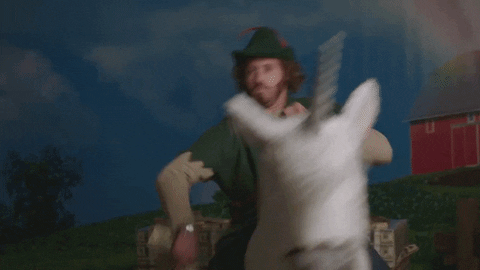 Thursday, March 23, 2023
NEWS THIS WEEK
22 March 2023
21 March 2023
20 March 2023
17 March 2023
16 March 2023
Read more Inside Outsourcing Newsletters here: