Welcome to Inside Outsourcing: The Outsourcing Week in Review
THE WEEK IN REVIEW
Expected to reach $350.08 million by 2030, South Korea's call center Artificial Intelligence (AI) industry is claiming its place as a major player in the global AI technologies market. A report by Allied Market Research (AMR) showed that the growth of the Korean call center AI market is primarily driven by enhanced customer experience, customer response time, and data analytical capabilities improvements. The rising interest in AI and social media is also creating new opportunities in the local market in the coming years. Last 2020, Korea generated $42.14 million in its call center industry.
Leading BPO provider transcosmos has announced two new centers in Myeongdong and Yeongdeungpo, South Korea to accommodate its growing business in the market. The company's Myeongdong Center will serve as a lifelong learning facility that teaches business etiquette training courses for companies and individuals, while its Yeongdeungpo Center will provide 24/7 contact center services for internet banking firms in the country. With the opening of these two centers, transcosmos now offers a network of 14 bases with around 5,500 workstations (about 9,270 workstations including onsite locations) across the nation.
This Women's History Month, Monster.com revealed that Indian women are veering away from traditional job roles. The Information Technology Enabled Services (ITeS) and Business Process Outsourcing (BPO) industries hold the highest demand (30%) for women employees in India. Job search website Monster reports that more women are taking on roles in the tech industry. Monster.com CEO Chandra Sekhar Garisa said that having women in top management roles paves the way for a "more equitable and productive workforce" in India's fast-paced labor market. However, the pandemic is putting a damper on things. PwC's Women in Work Index revealed that the progress towards gender equality in workplaces across member countries of the Organisation for Economic Cooperation and Development (OECD) was set back by at least two years due to the COVID-19 pandemic. According to the index, about 4.3 million women lost their jobs at the height of the pandemic, with labor force participation going down to 69%. As for gender pay gaps, PwCstated that it would take at least 63 years to close this problem.
About 34% of Chief Financial Officers (CFOs) in China are looking to data outsourcing to address the increasing market complexity in the country. Financial and administrative services provider Intertrust Group stated that the volume and frequency of demand from investors have led fund managers to turn to outsourcing providers who could help gather, track, analyze, and present data to their investors on time. The report also stated that 61% of private capital CFOs are expecting their investor to require live or daily information about cybersecurity due to growing concerns on data security and cyber attacks on the market.
Sutherland Country Manager and Associate VP Claude Duncan is speaking out against claims of poor employee treatment in the BPO industry across Jamaica. In an interview with Jamaica Observer, Duncan said that the working conditions of the outsourcing industry are far different from a sweatshop, and called it "a bit ridiculous" to focus on "one or two persons" — out of 40,000 employees — who speak badly towards the sector. Duncan's view came one week after the Observer reported complaints of mental health deterioration due to poor working conditions and random salary alterations in Jamaica's outsourced workforce.
IT security and managed services provider Outsource Group and IT security consultancy firm ANSEC IA are merging their operations to create a 'powerhouse' IT-managed services network. In a statement, both companies said that this move will address their "aggressive growth plans" for the future. Outsource Group CEO Terry Moore added that ANSEC's "exceptional security skills and expertise" will allow them to "offer a truly market-leading cyber-security suite of services and solutions to their clients across the United Kingdom and Ireland. In light of growth, an organizational overhaul in Asia's largest software outsourcing provider Tata Consultancy Services (TCS) could double the company's revenues to US$50 billion before 2030. In its plans, TCS revealed that they are looking to create four internal teams to better serve their digital transformation and start-up clients. The outsourcing giant is also reportedly planning to open a dozen innovation centers globally, starting with the United States and Europe.
Meanwhile, workforce solutions provider Kelly Services recently acquired recruitment process outsourcing (RPO) firm RocketPower to redeploy their capital "to add high-margin, high-growth assets" to the company. Based in San Francisco, RocketPower is a high-performing RPO provider that earned $28 million in revenues last year. Tammy Browning, president of Kelly Services outsourcing and consulting arm Kelly OCG, said that this deal significantly expands their RPO solution and delivery offering across the globe and provides them with another entry point into the industry. RocketPower will operate under its current brand under the leadership of KellyOCG.
Technology behemoth Microsoft bought artificial intelligence (AI) software company Nuance Communications for $19.7 billion as part of its strategy of securing digital transformation to their contact center offering. In an interview with Fierce, Nuance Chief Strategy Officer Peter Durlach said that the combination of Microsoft's cloud infrastructure and AI resources to Nuance's tech will help "accelerate the raw performance" of their automation systems. This is good news for the tech giant as consulting firm Grand View Research reported that the global contact center will grow at a compound annual growth rate (CAGR) of 23.2% through 2030.
In other expansion news, global outsourcing and customer engagement technology solutions provider ibex received a Silver Stevie Award in the Call Center and Customer Service Outsourcing Provider of the Year category at the 16th annual Stevie Awards for Sales & Customer Service. The award honors the world's top companies in the customer service, contact center, business development, and sales industry. ibex CEO Bob Dechant said that he is proud of his "amazing team" that delivers the best customer experience for their clients. Stevie Awards president Maggie Gallagher Miller said that the nominations that they have received this year signify that businesses have "continued to innovate, thrive, and meet customer expectations" amid the COVID-19 crisis.
Digital services and consulting company Infosys announced a multi-year transformational collaboration with the International Tennis Hall of Fame (ITHF) for an annual ATP Tour tournament called the Infosys Hall of Fame Open. This strategic partnership aims to bring tech solutions to fan experiences and heritage preservations in the sport. Infosys President Ravi Kumar S. called this partnership "an exciting journey" as they strive to bring data-driven, digital innovations that can deliver deeply engaging events to tennis fans. The Infosys Hall of Fame Open is scheduled to take place July 10-17, 2022, in Newport County, Rhode Island.
As COVID-19 cases significantly dropped in India, the Navi Mumbai Municipal Corporation (NMMC) plans to stop the operations of its COVID-19 call center and war room. The facilities were created during the first wave of the pandemic to help manage beds, provide ambulances, and stay connected with patients at home. During its run, the call center made around 652,226 calls and talked over 1,369,675 minutes to take the health status of patients who were in home isolation. They have also contacted more than 6,000 patients who recovered from COVID infection and assisted in getting ICU beds and Ocugen at hospitals.
Thank you for your services NMMC call center agents!
While the "metaverse" accelerates internet transformation, it could also bring in new cybersecurity threats. Anna Collard, SVP of content strategy and evangelist of security firm KnowBe4 Africa, stated that metaverses could be a "breeding ground" for hackers. She explained that metaverse and non-fungible token (NFT) platforms are often based on blockchain or distributed ledger technology which could, in turn, open up a world of infinite vulnerabilities to both users and companies. Collard added that in Africa alone, 13% of investment scams in 2021 were crypto scams. "Metaverse" is a virtual reality space where users in different parts of the globe can interact with each other.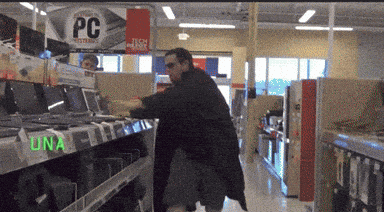 Tuesday, March 15, 2022
NEWS THIS WEEK
14 March 2022
11 March 2022
10 March 2022
09 March 2022
08 March 2022
Read more Inside Outsourcing Newsletters here: