Welcome to Inside Outsourcing: The Outsourcing Week in Review
THE WEEK IN REVIEW
Welcome to the third week of Jan! Wakey wakey, business has officially started. Onwards with 2023, and let's continue the rampant growth of global outsourcing! Let's see what we have this week…
Global spending on Business Process Outsourcing (BPO) rose 36% to US$11.3 billion last year, fueled by industry-specific and engineering services growth. Meanwhile, IT outsourcing (ITO) spending came in at US$25.7 billion, down four per cent for 2022. Steve Hall, President of technology research and advisory firm Information Services Group (ISG), said that for 2023, "most foresee improvement in the macro environment by the second half of the year." During Q4 2022, global spending on IT and business services dropped by seven per cent to US$22.9 billion, primarily due to lower demand for infrastructure-as-a-service caused by lockdowns in China. However, Hall added that they expect an improvement in tech spending by H2 2023, followed by the end of interest rate hikes and inflation, the reopening of China, supply chain normalization, and the U.S. dollar coming off recent highs.
In another report, media monitoring firm Meltwater revealed that most companies liked to outsource their social media video production last year. Over 50% said they outsourced their social media efforts in the past year, followed by content production (35%) and social media advertising (33%). Meltwater added that companies and organizations are expected to retain, if not increase, their budgets for social media advertising in 2023 to gain traction with their audiences.
The startup ecosystem in West Bengal, India showed signs of bullish growth as it incubated a total of 221 firms. According to National Association of Software and Service Companies (NASSCOM) chairman Sanjoy Chatterjee, many IT and ITeS firms are set to start operations from the city. Of the 221 incubated startups, 79 were funded, including 49 with the second series. At the same time, Madhya Pradesh (MP) is being promoted as India's next IT hub. Speaking at the Global Investors Summit (GIT), MP Chief Minister Shivraj Singh Chouhan said that the state "has everything including safety and ease of living." Aside from established IT parks and cheaper office space rental, Chouhan highlighted the incentives given to IT Business Process Outsourcing (BPO) locators in the state. This includes land on concessional rates, capital, subsidy, training subsidy, and relaxation in stamp duty and registration fee.
Outsource Fiji will host a symposium in New Zealand to attract more investors and highlight the country as a competitive outsourcing destination. According to Outsource Fiji Executive Director Sagufta Janif, the event will be a crucial move to extend a helping hand to their neighbors while also creating additional employment in their nation. Janif added that Fiji offers some advantages, including low operations costs, a qualified workforce, and similar time zones. The symposium will be held on January 22, 2023.
Sri Lanka's BPO industry is about to get a boost as Malaysia-based TASA Solutions recently opened its all-new office at the Colombo Innovation Tower. Partnering with local software provider E-Consulate Group, the firm aims to hire about 200 employees by 2023 and be a leading "Tech and BPO company in the country." TASA Solutions brings many benefits to Sri Lanka — including an influx of foreign currency and numerous career opportunities for locals.
In other news, financial services software provider Fin365 is expanding its technology services division through strategic mergers with Optimised Financial Planning Solutions (OFPS) and SMSF Paraplanners (SMSFPP). According to Fin365 CEO Stephen Handley, this latest initiative aligns with their founding mission of helping businesses deliver high-quality financial services to a greater number of customers through technology. Handley added that the two firms "each have areas of expertise that complement Fin365" that will allow them to respond to increasing client demand. Concurrently, global technology company HCLTech is set to modernize the IT service desk and infrastructure operations of auto, home, and commercial insurance provider State Farm. Under the deal, some State Farm employees will transfer to HCLTech to gain access to the tech firm's global network and a wide range of opportunities across industries. Commenting on this venture, HCLTech Corporate Vice President and Global Head of Financial Services Srinivasan Seshadri said they are "thrilled to welcome the incoming talent and combine the companies' mutual expertise" in the industry.
Contact center cloud communications solutions provider Broadvoice is launching its omnichannel solution GoContact in North America. Broadvoice CEO Jim Murphy said their CCaaS solution delivers optimal ease of use and affordability "that lives up to our promise to simplify communications for small and mid-market businesses." The cloud-native, low-code platform is seen as a game-changer in the contact center space, offering enterprise-class omnichannel functionality that's been tested by BPOs and call centers around the world.
Global offshoring provider and Outsource Accelerator (OA) Source Partner ConnectOS was named among AFR's 2022 Fast Starters List, following a record year of customer growth and global expansion. According to  ConnectOS Founder and CEO Steve Evans, they are "thrilled" to be ranked among the 100 fastest-growing young companies in Australia. Last 2022, ConnectOS went through several expansions across Australasia, North America, and Europe to help enterprise-level customers streamline their operations and tap into great talent without the associated overheads.
IT giant Infosys' consolidated revenue rose 20.2% year-on-year (y-o-y) to Rs38,318 crore (US$4.71 billion) for the quarter ending December 2022. According to Infosys CEO and MD Salil Parekh, the firm's revenue increased in the quarter due to the growth of its digital business and core services. Despite the quarter being a seasonally weak one for the sector, Infosys won deals worth US$3.3 billion, its strongest in the last eight quarters. Meanwhile, multinational IT services and consulting firm Cognizant named industry veteran Ravi Kumar S as its new CEO and a member of the Board. Cognizant Chair of the Board Stephen Rohleder said that they are confident that Kumar's "world-class expertise in consulting, process, and technology transformation as well as demonstrated success building businesses" would unlock enhanced performance and growth to the company. Before his appointment, Kumar served a 20-year stint in Infosys and worked as its President from January 2016 through October 2022.
Tech jobs vacancies in the United States (U.S.) decreased by 0.13% in December, even as its unemployment rate stood at 2.1% in Q4. While these results seem contradictory, TechServe Alliance CEO Mark Roberts explained that this could be attributed to the "uneven impact of the economic downdraft" in non-tech sectors. Roberts added that the unemployment rate of 2.1% shows a shortage of IT professionals in high-demand skill sets. India, meanwhile, believes that the extensive rollout of 5G networks could create many new employment opportunities for their local workforce. Citing estimates from experts, TeamLease Chief Business Officer Mayur Taday stated that the 5G network rollout, its installation, and maintenance would create about 100,000 jobs. Sales of handsets and broadband connections could generate more than 50,000 jobs, boosting India's overall tech employment to reach between four to six million in 2026. Hitesh Gandhi, Director of Accounts and Finance at You Broadband India Ltd, added that 5G could bring in $15 trillion in revenue to India by 2035, contributing two per cent to the country's economic growth.
Tired of unnecessary meetings? So is the e-commerce platform Shopify. In an email announcement, the company said that they would only allow meetings that are participated by more than 50 people on Thursdays between 11 a.m. and 5 p.m. This policy will eliminate 10,000 company events and free up 76,500 hours in meetings. Shopify Vice President Kaz Nejatian said that the shift away from recurring meetings meant moving away from unproductive schedules and unlocking more time for employees to focus on their work.
It's 17 Jan – are you done with meetings already?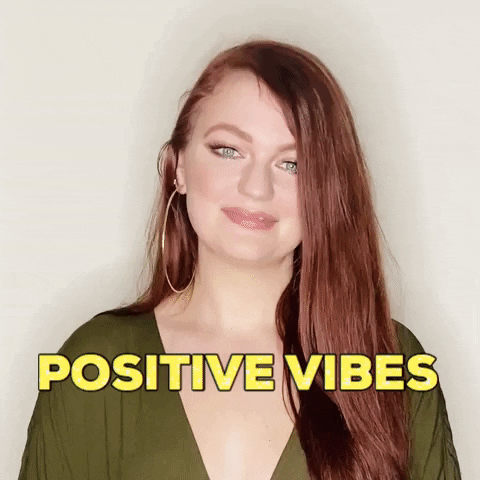 Wednesday, January 17, 2023
NEWS THIS WEEK
16 January 2023
13 January 2023
12 January 2023
11 January 2023
 10 January 2023
Read more Inside Outsourcing Newsletters here: