Welcome to Inside Outsourcing: The Outsourcing Week in Review
THE WEEK IN REVIEW
We're just starting a new year, but business process outsourcing (BPO) firms in the Philippines are already busy with deadlines! Read on to find out more about the latest local outsourcing news.
Over 1300 BPO projects from 452 firms have transferred their registration from the Philippine Economic Zone Authority (PEZA) to the Board of Investments (BOI) in recent months. This is to comply with the implementation of work-from-home (WFH) arrangements to secure pre-existing tax breaks and incentives. According to PEZA's officer-in-charge (OIC) Tereso Panga many BPO locators were "apprehensive about the agency's policy on WFH." However, a significant number of outsourcing firms still prefer to keep their registration with PEZA to avoid the tedious transfer process, according to IT and Business Process Association of the Philippines (IBPAP) president Jack Madrid. To give companies enough time to process their application for transfer, the Fiscal Incentives Review Board (FIRB) extended the deadline for submission until January 31, 2023.
PEZA is opening the new year with confidence setting its sights on receiving a total of P155 billion worth of investment pledges this year, 10 per cent higher than the past year's P140.77 billion. According to the agency, the bulk of the investments in 2022 came from ecozones in the country. This said, 16 new ecozones with a total combined investment amounting to P18 billion were recently approved by the office of the president. Now, that's good to hear!
Speaking of good news, the Philippine property sector is beginning to regain its momentum after registering a total of 21% leased office spaces by the end of the 4th quarter of 2022. Lobien Realty Group (LBR) reported that 45% of leased spaces are attributed to BPO firms. The BPO industry continues to fuel other sectors. As a matter of fact, the provincial government of Negros Occidental has enjoyed robust growth in its revenues made from office spaces rented out to information technology and outsourcing firms. Data from the Economic Enterprise Development Department, Negros' First Cyber Center office building alone registered an income of P99.59 million from rentals, exceeding last year's target of P15 million by more than 500%.
Up north, Baguio City is looking to transform into a "smart, livable, and resilient highly urbanized city" with the help of its new ICT body, the Baguio City Information and Communications Technology Council (BCICTC). This initiative would pave way for digital transformation policy and digital literacy programs to be offered to locals.
Speaking of foreign investments, a total of P402.8 billion worth of investments were recorded from 363 American companies operating in the Philippines. PEZA noted that among the top export products of American companies in the Philippines are BPO and call center services. To maintain this healthy trade relationship, the Philippine government sent a delegation to the U.S. to attend the Consumer Electronic Show (CES) and to promote the country's electronic sector. The Philippines was represented by delegates from companies including Airspeed International Corp., Integrated Microelectronics Inc., Ionics EMS Inc., Kaertech Electronics Philippines, Manila Electric Co., the Department of Science and Technology (DOST), PEZA, and DICT. The government's efforts to attract more investors were lauded by the the Employers Confederation of the Philippines (ECOP). The group's president Sergio Ortiz-Luis Jr. said that foreign investments are vital to job generation which would increase the employment rate. ECOP also notes that it would also help the country to avert impacts of external economic headwinds, such as a possible recession in major markets like the U.S. and Europe.
Returning from his state visit to China, President Ferdinand "Bongbong" Marcos Jr., reported that $22.8-billion worth of investment pledges came to fruition. According to Marcos there was an "overwhelming response" from the Chinese business community on the investment and trade opportunities in the Philippines. The deals covered various sectors from agriculture, education, energy, environment, infrastructure, science and technology, trade, to people-to-people exchanges. The Philippines' Ambassador to China Jaime FlorCruz said that these agreements will bring "tangible benefits" that signify a good relationship between the two countries. During the president's visit to China, an agreement to provide more job opportunities for Filipino customer service providers was also inked. According to the ambassador, both countries could make a deal that would allow Filipinos to serve as the backbone of the Chinese call center industry. Meanwhile, the Cebu Chamber of Commerce and Industry (CCCI) is also making efforts to garner investments. They are planning to schedule more overseas trade missions this year to inform the world that Cebu is "open for business." According to CCCI President Kennet Co, the chamber is looking to coordinate with dignitaries from Bangladesh, Canada, Denmark, the European Union (EU), India, Israel, Italy, Japan, Netherlands, Nigeria, Singapore, and Sweden.
On to one more good news! The Philippines' employment rate continues to improve as 4.2 million workers joined the labor force in November bringing the total number of employed individuals to 49.7 million. According to the Philippine Statistics Authority (PSA) employment increased to 95.8%. National Economic and Development Authority (NEDA) Secretary Arsenio Balisacan said the strong labor market signifies the steady recovery of the country's economy.
Welcoming good news, good vibes, and good stats!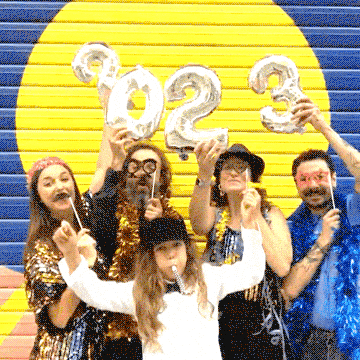 Thursday, January 12, 2023
NEWS THIS WEEK
11 January 2023
10 January 2023
09 January 2023
06 January 2023
05 January 2023
Read more Inside Outsourcing Newsletters here: