Welcome to Inside Outsourcing: The Outsourcing Week in Review
THE WEEK IN REVIEW
Welcome to 2023! Let's see what experts predict would happen in the outsourcing industry throughout the year…
More than four in five (86%) Chief Information Officers (CIOs) in the United States (U.S.) "would likely" outsource some of their functions by the end of June 2023. According to a survey by digital marketing and data consultancy firm Making Science, outsourcing will be more popular to CIOs in the coming months due to budget reductions and the tight labor market. Just like last year, tech outsourcing jobs — such as cloud systems administration, data Engineering — would still be in-demand in the industry.
Nigeria is also banking on outsourcing to further develop their information and communications technology (ICT) industry this year. According to local newspaper The Punch, the ICT sector will continue to grow as outsourcing agencies increase their adoption of digital skills and workforce. ICT training programs and initiatives are also expected to increase in Nigeria to help acquire the necessary skills for the industry. Currently, the National Information Technology Development Agency, through the National Center for Artificial Intelligence & Robotics, is training one million developers with a focus on Python for machine learning and data science.
Investment agency Outsource Fiji is looking at tapping new outsourcing opportunities in New Zealand. According to Outsource Fiji Executive Director Sagufta Janif, they are working with stakeholders and trade officers in their neighboring country to bring them in as new clients. Janif added that they are seeing a potential increase in the demand from New Zealand-based businesses as Fiji is a "very good nearshore opportunity for them." Outsource Fiji's new plans were released after Deputy Prime Minister and Minister for External Trade, SMEs (small and medium-sized enterprises), and Cooperatives Manoa Kamikamica praised their efforts to promote the country as a preferred outsourcing destination. During a meeting, the minister said that the sector "hits all the right notes" in diversifying Fiji's economy and opening more opportunities for its young population. Janif thanked the government for their support towards the outsourcing sector.
The holidays had not stopped buyouts and partnerships from happening. Here are some of the highlights of the week.
Consumer finance servicing provider CardWorks Servicing (CWS) announced its acquisition of Business Process Outsourcing (BPO) and financial services operations support provider Dataline Systems. According to CardWorks President and CEO Dan Pillemer, this transaction brings together two companies that offer "best-in-class services that are highly complementary, run on values inspired by their founders and, importantly, have similar people-centric cultures…" CWS will provide Dateline with a greater breadth of resources and support, while Dataline will help grow CWS' core business with its existing and prospective clients. Meanwhile, U.S.-based firm MegaCorp Logistics partnered with cloud-based communications solutions provider RingCentral, Inc. to further enhance their employee-customer communications. Jared Leake, lead voice engineer of MegaCorp Logistics, said that the deal will help them to continue their rapid growth trajectory "while enabling our team to better meet customers' needs, particularly as their supply chains grow increasingly more complex."
In an unexpected twist, New Zealand-based telecommunications company 2Degrees announced that they are "co-sourcing" their contact center operations to South Africa to cope with the tight labor market. According to the firm, they had a "challenging time" resourcing call centers locally for the past two years. "Equally, we want to be able to get to customer calls and emails faster than we have been. This is our highest priority," said CEO Mark Callander. 2Degrees previously promoted itself as a 100% locally-employed company that does not believe in outsourcing.
Financial services firm Mahindra & Mahindra Financial Services (MMFSL) reported that its shares went up by three per cent after the Reserve Bank of India (RBI) lifted their outsourcing ban. In the opening of the trading Friday, the stock traded two per cent higher at Rs238.05 (US$2.88), as compared to 0.11% decline in the S&P BSE Sensex. The stock had hit a 52-week high of Rs247.05 (US$2.99) on January 3, 2023. In September, the RBI prohibited MMFSL from using outsourced agents for recovery or repossession activities after the death of a 22-year-old pregnant woman. The ban has finally been lifted after MMFSL made a commitment to review its recovery practices with its outsourced partners.
The labor market is challenging for recruiters this year. According to a poll by staffing company Express Employment Professionals, 85% of hiring managers in the U.S. are expecting 2023 to come with several hiring obstacles. This includes labor shortage (29%), increased employee turnover (28%), and high expectations of better benefits for employees (27%). Reggie Kaji, an Express franchise owner in Michigan, said, that market uncertainty, supply chain issues, low labor force participation, an increasing number of retirements, labor costs, inflation and a potential economic downturn is making "counting sheep to sleep a necessity for business owners right now." In an echo to this report, top company executives in India hiring in the tech industry will likely continue to slow down in 2023. Santrupt Misra, Group Human Resources Director at conglomerate Aditya Birla Group said, that people will be careful with their investments, and any sector that is linked to global demand – such as IT services, outsourcing – will continue to see moderation. Data from staffing company Xpheno also showed that the non-tech sector had outpaced India's white-collar job market over the last eight months of 2022, moving from a contribution of 19% in April to 54% in December.
Tech companies in India are also expected to report moderate revenue growth in the October to December quarter amid increasing cautiousness from their Western clients. In an interview with The Economic Times, industry analysts said that they are expecting IT firms to report a median revenue growth of one to four per cent quarter-on-quarter (QoQ), and seven to nine per cent year-on-year (YoY). Mukul Garg, an analyst at financial firm Motilal Oswal said that tier-1 companies (or large enterprises) indicated a limited adverse impact on demand. Dipesh Mehta, an analyst at financial services company Emkay Global, added that "seasonal weakness and increasing caution among clients due to macro uncertainties" would affect the market's growth.
Businesses expressed their disagreement with the government of Indonesia for its new regulations in job creation. During a press briefing, Indonesian Employers Association (Apindo) Chairperson Hariyadi Sukamdani said that the restrictions — especially those in the outsourcing industry — were "counterproductive" to efforts to take advantage of the so-called "demographic bonus".  However, Manpower Minister Ida Fauziyah countered that the new regulations do not lay down restrictions on the types of work that can be outsourced. The Government Regulation in Lieu of Law (Perppu) Number 2 of 2022 limits outsourcing to only "parts" of a company's operational work, with further details to be laid out within government regulation (PP) derivatives.
Beyond 2023, here's how experts are projecting the outsourcing market to flourish…
Text and speech analysis would boost contact center analytics market revenue in the next few years. According to market research and consulting firm Emergen Research, the demand for contact center analytics solutions would continue growing due to the use of automation and self-service options in call centers. Small and medium enterprises (SMEs) are expected to register a steady revenue growth rate due to the growing adoption of contact center analytics, while the Automatic Call Distributor (ACD) segment is projected to account for a significant revenue share as organizations optimize their operations and improve the customer experience.
Other outsourcing segments would also prosper. The global smart hospitality market is expected to reach US$110.08 billion by 2030, with a compound annual growth rate (CARG) of 29.8%. According to market data and statistics provider Research and Markets, smart hospitality solutions will provide hotels access to data-driven insights and customer behavior to enhance the customer experience and improve service to every guest. The growing adoption of advanced technologies in the hospitality industry — such as 5G, the internet of things (IoT), and artificial intelligence (AI) — is also anticipated to create revenue-generating opportunities in the sector over the next ten years.
At the same time, the healthcare IT outsourcing market is expected to garner US$97.72 billion by 2030, expanding at a CAGR of 7.3%. Consulting firm Coherent Market Insights (CMI) reported that outsourcing IT solutions in the healthcare business help reduce rising healthcare costs while meeting the growing demand for high-quality treatment. CMI also revealed that software firm Oracle Corporation, healthcare provider Siemens Healthineers, and IT giant Infosys Limited would be among the key players in the industry in the next seven years.
Are you ready for what's in store for us this 2023?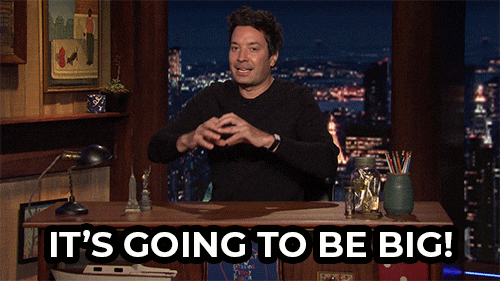 Tuesday, January 10, 2023
NEWS THIS WEEK
09 January 2023
06 January 2023
05 January 2023
04 January 2023
 03 January 2023
Read more Inside Outsourcing Newsletters here: