Welcome to Inside Outsourcing: The Outsourcing Week in Review
THE WEEK IN REVIEW
2022 has been an amazing year for outsourcing. Experts all agree that the success is set to continue through 2023! Start the New Year right with the freshest outsourcing news.
The global outsourcing market is forecasted to reach a total market size of US$904.948 billion in 2027, growing at a compound annual growth rate (CAGR) of 5.54%. According to a report by market data and statistics provider Research and Markets, its cost-effectiveness, as well as the virtualization and post-pandemic re-engineering initiatives of companies made outsourcing popular to clients. Moving forward, market demand is expected to increase further as major industries resume their processes after years of lockdowns.
In the Philippines alone, the Business Process Outsourcing (BPO) industry is expected to be a key economic growth driver in 2023. According to Terry Ridon, a public investment analyst and convenor of think tank InfraWatch PH, outsourcing firms are expected to create more jobs in the country — reaching 1.1 million by 2028 — as they provide service to various international companies. Neighboring China is looking to expand its human resources (HR) services sector through 2025. A circular released by the Ministry of Human Resources and Social Security revealed that the country aims to develop about 50 leading enterprises and approximately 100 smaller firms that provide HR services. The Chinese government also plans to create 30 national industrial parks and a batch of local industrial parks that focuses on building high-level national talent markets.
Fiji's Minister for External Trade Cooperatives and Small and Medium-Sized Enterprises (SMEs) Manoa Kamikamica is also banking on BPOs to generate enormous revenue for the next 10 years. In a statement, Kamikamica is aiming to land "at least three, five, or 10 per cent" of Australia's US$30 billion-worth outsourcing market to create another big industry in Fiji. The minister also noted that they are planning to keep the country's economy moving and growing, so the public could expect consistency of policy, collaboration, and consultation in the days ahead.
Meanwhile, multilateral agency International Trade Center (ITC) believes that export marketing can help leverage the African tech and Information Technology Business Process Management (IT-BPM) industries. ITC, which has a joint mandate with the World Trade Organization (WTO), said that its Netherlands Trust Fund V (NTF V) could help entrepreneurs address the complexities of global marketing and international sales. The NTF V Ghana Tech program just concluded an eight-month Export Marketing Plan training for 18 IT-BPO companies to sell their services across the world.
Despite being an outsourcing powerhouse, illegal call centers and phishing gangs are still present in India. According to a report from the United States (U.S.) Federal Bureau of Investigation (FBI), these fraudsters earned around $10.2 billion from their American victims in 2022, up 47% from last year's $6.9 billion. To bust these gangs, the FBI assigned a permanent representative at the U.S. embassy in New Delhi to work closely with India's Central Bureau of Investigation (CBI), Interpol, and the Delhi Police.
A friendly reminder: always be careful before trusting a person on the phone!
The Contact Center Association of the Philippines (CCAP) welcomed its new Board of Directors for 2023 to 2024. The list of newly-elected members is a mix of industry players from outsourcing and software firms in the country. According to a post by CCAP Managing Director Rosario Cajucom-Bradbury, the new board is set to share their expertise and commitment to the organization's goals, especially during the realization of the 2028 Roadmap.
A new report by the Philippine Institute for Development Studies (PIDS) is urging the government to provide accelerated and inclusive internet connectivity across the country. PIDS senior research fellow Ramonette Serafica and research specialist Queen Cel Oren stated that "reducing the digital divide in terms of internet access must continue to be the policy priority." Serafica and Oren also underscored the importance of private-public partnerships in reducing the digital divide and the delivery of government plans and programs. In line with this, the Department of Information and Communications Technology (DICT) reported that over 4,700 live sites were activated in the Philippines in 2022. According to the DICT, their Broadband ng Masa (BBM), Free Wi-Fi for All programs, and the current administration's push for digitalization helped widen internet connectivity for other sites across the country. For 2023, the agency plans to complete its Broadband ng Masa's Luzon Bypass Infrastructure (LBI) Phase 1, launch more than 15,000 free Wi-Fi sites, and improve satellite connectivity in the country with Starlink and Satellite Systems Providers and/or Operators (SSPOs).
Agriculture is joining forces with artificial intelligence (AI) in the Philippine Department of Science and Technology-Advanced Science and Technology Institute's (DOST-ASTI) new initiative. Called the Gul.ai Project, the department explained that this will help draw more young people to agriculture and ensure food security in the Philippines. A laboratory-scale prototype of the Gul.ai Project had already been deployed to the University of Rizal System (URS) Tanay Campus last November 2022 with plans to open the system in the commercial market in 2023.
So much to be excited about this New Year!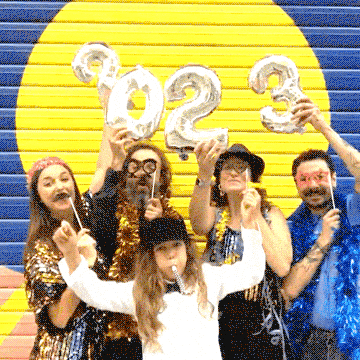 Wednesday, January 4, 2022
NEWS THIS WEEK
29 December 2022
28 December 2022
 27 December 2022
Read more Inside Outsourcing Newsletters here: