Welcome to Inside Outsourcing: The Outsourcing Week in Review
THE WEEK IN REVIEW
Due to the increasing number of employees that are working from home, Uruguay recently enacted a law that helps regulate remote working pressures. The new law provides workers "the right to switch off from work outside of normal work hours," and requires employers to fund all their employees' expenses whenever they are working from home, including computer equipment. Further, remote workers can request flexible working hours, and employers are allowed to encourage employees to work overtime.
As Uruguay is clarifying the new normal, employees from the United States are suffering from uncertainty. In a survey of 3,000 workers conducted by LinkedIn last July, 36% of the respondents said that they are still waiting for a clear back-to-office plan from their employers. As home-based work becomes routine, 41% of the employees said they would need more than a week to prepare for a return to their offices, while 35% disclosed that they'll need over two weeks to return.
Remote work wouldn't be as successful as it is now without the right tools and technologies. In line with this, social media powerhouse Facebook has launched the beta test of a virtual reality remote work app where employees can hold meetings as avatar versions of themselves. This launch is seen as the platform's step towards "building a futuristic metaverse." Is this virtual-heaven or augmented-hell?
The top ten companies in India recruited around 121,000 employees during Q1 – the highest recruitment record in the country over the last five years – as the global demand for tech and software employees skyrocketed amid the pandemic. In a survey conducted by ValueVox for Indeed India, the country's Q2 hiring activity rose to 11% when local restrictions eased. It also helps that global firms are looking to expand to India. UK-based accountant outsourcing firm GI Outsourcing announced that it will launch a new office in New Delhi. With this new office, the firm is looking to double its revenue over the next two years.
Another India-based outsourcing services provider Transact Global made headlines when it justified its recent termination of 11 quarantined employees. In a report by The New Indian Express (TNIE), the firm fired two employees after they tested positive for the COVID-19 virus, while nine of its staff stayed at home to quarantine without their supervisor's approval. In the company's defence, VP of Operations Sridhar Subramanian stated that most of the employees are "paranoid/lazy to work" because they demanded a work-from-home duty, adding that "they could have produced the positive certificate," but they didn't. There are always two sides to every story…
In BPO news and company updates, private equity firm Baring PE Asia (BPEA) is already finalizing its almost US$1 billion acquisition of Philippine-based outsourcing firm Straive from Swiss fund manager Partners Group. This will be BPEA's second major acquisition this August after it acquired BPO giant Hinduja Global Solutions (HGS)'s healthcare outsourcing operations for US$1.2 billion. While on the topic of HGS, the global firm is accelerating its COVID-19 vaccination campaign to inoculate its employees in Jamaica, a move that came after an outbreak in its facility in the Caribbean country. To encourage its staff, HGS is offering a US$20 incentive to its staffers who would be willing to take the jab.
Romania-based Business Process Outsourcing (BPO) firm Fortech launched Fortech Investments, its investment branch that aims to help at least 15 local startups in the next three years. According to Managing Director Product Investments Valentin Filip, the company aims "to help others turn their vision into reality in the form of Joint Venture partnerships." Through Fortech Investments, they will offer a capital fund to startups, as well as the chance to collaborate with industry leaders and field experts.
In the inevitable COVID news, the World Health Organization (WHO) has warned that the number of global COVID-19 cases has been increasing in the past two months. In a weekly update report, the (WHO) attributed the rise in infections to a 14% increase in COVID-19 cases in the Western Pacific region. In addition, the highest numbers of new cases in the past week were from the United States with a nine per cent increase or 883,996, followed by Iran also with a nine per cent increase or 269,975 new cases, and India with a seven per cent decrease (yay?) or 258,121 reported cases.
It looks like we're going to be working from home then… bring on the VR co-workers.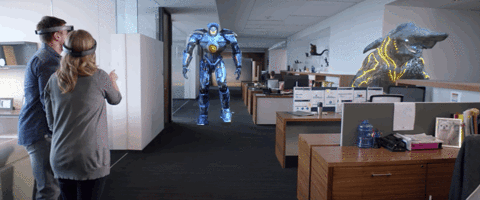 Tuesday, August 24, 2021
NEWS THIS WEEK
23 August 2021
20 August 2021
19 August 2021
18 August 2021
17 August 2021
Read more Inside Outsourcing Newsletters here: