The Outsourcing Week in Review: Thursday, August 19, 2021

Welcome to Inside Outsourcing: The Outsourcing Week in Review
THE WEEK IN REVIEW
According to a study released by the International Labor Organization (ILO), the Philippines' pandemic-induced lockdown caused the highest working hour losses among the Southeast Asian (SEA) countries in 2020. The ILO report showed that the country posted a 13.6% decrease in working hours as a result of one of the world's "strictest lockdowns" compared to an 8.4% drop for the SEA region.
The Philippine Economic Zone Authority (PEZA) has extended its Work From Home (WFH) easement for the IT-BPO firms located in its ecozones. The Fiscal Incentives Review Board (FIRB) has approved the investments promotions agency's request for WFH 90% scheme, which was supposed to end this September 12. Moving forward, PEZA is looking to implement a 75% WFH arrangement from January to March 2022.
Despite varying opinions, the remote work arrangement is here to stay for now. Metro Manila mayors are eyeing yet another two-week ECQ extension due to the continued rising number of COVID-19 cases. However, the Department of Trade and Industry (DTI) is pushing back against this, and are suggesting to place the capital region under a less strict quarantine after August 20. Due to the return of the strict lockdowns, Department of Finance (DOF) Undersecretary Gil Beltran is expecting the Philippine economy to take a hit, which was supported by the National Economic and Development Authority (NEDA). NEDA projects that the Philippines will suffer at least P150 billion (US$2 bn) in economic losses per week due to the lockdowns.
However, the DTI is still optimistic that the Philippine economy will return to its pre-pandemic glory in 2022 – if COVID ever goes away… In a virtual event, DTI Secretary Ramon Lopez said that the expectations for 2021 performance are "encouraging", adding that this gathering momentum will "prevent long-term scarring and productivity losses." Lopez also noted that they are relying on the BPO and export industries to steer the economy towards recovery. In a different economic bulletin, the DOF announced expectations for the economy to grow by at least 7.4% with a "no-lockdown" scenario next year. The agency added that the government's 2022 target of seven to nine per cent GDP growth can be achieved "with proper management of risks brought about by the COVID-19 pandemic and a calibrated gradual reopening of the economy but with strict adherence to the minimum public health standards."
Just in case you were getting bored of the Delta variant… last Sunday, the Philippines recorded its first case of the COVID-19 Lambda variant. The Department of Health (DOH) stated that this new variant "has the potential to affect the transmissibility of SARS-CoV-2 and is currently being monitored for its possible clinical significance." Various studies have revealed that this variant is more contagious than the original strain, and is more resistant to vaccines.
Unfortunately, the pandemic is not the only challenge faced by local hospitals. A mass resignation has been ongoing amongst Filipino nurses as they switch careers, and opting instead to work within the BPO sector. Nurses' Union Secretary Benjie Foscablo stated that the mass resignation "has been going on for the past two weeks already," citing that 40% of nurses across the country had already resigned. Last week, Inside Outsourcing also reported that nurses in Cebu are choosing to work in BPO companies due to the "higher wages and a safer working environment."
In BPO news, customer experience (CX) solutions provider OfficePartners360 (OP360) recently implemented a new raft of initiatives for the safety of its employees. OP360 launched a telecommuting plan to support its highly successful work from home program. For employees who need to work on-site, workstations in OP360 offices are spread across the facilities with floor markers installed throughout the center to comply with social distancing guidelines. Further, Chief Administrative Officer David Highbloom announced that employees infected with COVID-19 will receive full paid medical leave and care packages.
Meanwhile, the global outsourcing firm CSS Corp. is another example that the BPO sector is flourishing. Recently, the firm announced its plans to hire 1,000 additional Filipino staff by 2022. CSS Philippines senior vice president Arvind Appavu said they want to "give equal opportunities to fresh and promising talent," as well as "nurture our employees to take on management and leadership roles as part of our commitment to their career development." Appavu also expressed his confidence in his Filipino colleagues, saying that the country "has truly been a growth engine for CSS Corp. not just in the region, but also globally."
The global trust in Filipino employees remains stronger than ever!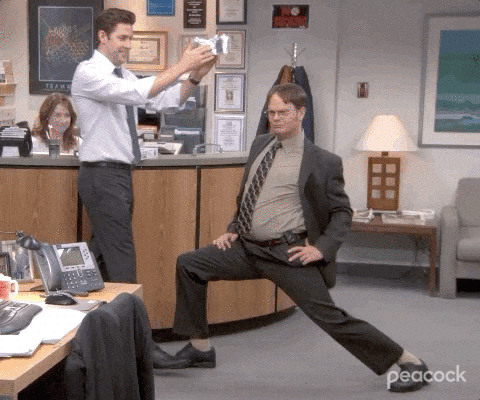 Thursday, August 19, 2021
NEWS THIS WEEK
18 August 2021
17 August 2021
16 August 2021
13 August 2021
12 August 2021
Read more Inside Outsourcing Newsletters here: