The Outsourcing Week in Review: Tuesday, August 17, 2021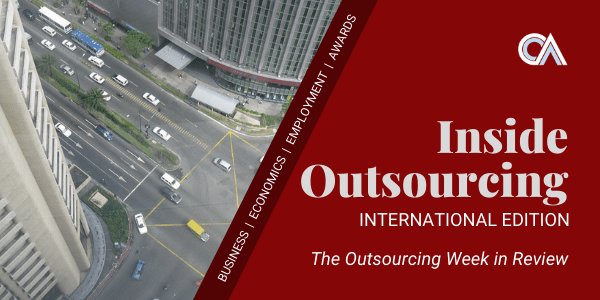 Welcome to Inside Outsourcing: The Outsourcing Week in Review
THE WEEK IN REVIEW
Is remote work here to stay? Major corporations, LinkedIn and Google announced that they'll allow indefinite remote work arrangements for their employees even after the pandemic. In a blog post, LinkedIn CEO Ryan Roslansky said that they are "moving away from a one-size-fits-all policy," but clarified that the company is not closing its offices to embrace "flexibility with both hybrid and remote roles."
Search engine giant Google, on the other hand, said it approved 85% of the estimated 10,000 relocation and remote work requests that it received from employees. However, the firm raised many eyebrows when it launched its internal calculator tool, which will determine potential pay cuts of employees who choose to work remotely. According to screenshots obtained by Reuters, employee salaries could be cut by five to 25% depending on their location. In an interview, Washington University sociology professor Jake Rosenfeld said "it's not like [Google] can't afford to pay their workers who choose to work remotely the same that they are used to receiving." However, a Google spokesperson commented that their compensation packages "have always been determined by location, and we always pay at the top of the local market based on where an employee works from."
How long until we start to see Google employees working remotely from the Philippines or India?
Remote work can definitely widen a company's labor options – not to mention it can help firms save up to 70% on employment costs. However, one downside to this arrangement is the growing number of cybersecurity threats. Multinational outsourcer and advisory, Accenture, unfortunately, became the latest victim of a ransomware attack last week. In a statement posted by the LockBit ransomware gang on the firm's website, they threatened that Accenture's encrypted files will be posted on the dark web tomorrow if the firm fails to pay the ransom. While the company's spokesperson Stacey Jones confirmed the incident, she didn't acknowledge LockBit's attack and their ransom demand. Nail-biting, huh?
Taiwan's Information technology (IT) services industry revenue reported an 11% growth in Q2. According to the Ministry of Economic Affairs, IT revenue rose to NT$105.7 billion (approximately US$ 3.8 billion) – the country's highest recorded Q2 figure amid the remote work demand. Meanwhile, India's Information Technology (IT) and Business Process Outsourcing (BPO) industry's talent demand has continued to increase by 23% month-on-month in July, as reported by TimesJobs' monthly recruitment indicator RecruiteX. Unsurprisingly, data revealed that there is an increased demand for talent at fresher level, or people with less than two years of work experience.
The BPO industry in Jamaica is expecting to see continued impressive growth until the end of the year. In an interview, Business Process Industry Association of Jamaica (BIAJ) President Gloria Henry stated that there is a "healthy interest" in the country's outsourcing sector. Henry cited three new firms that launched their operations in the Caribbean nation this year, in addition to the growth of existing players.
In other BPO news and updates, US-based IT engineering and consulting firm EPAM Systems recently acquired Colombian software maker S4N in an effort to expand its nearshore operations. EPAM CEO Arkadiy Dobkin is optimistic that Colombia will "supply greater scaling capacity for the company" through this merger. Dobkin added that this acquisition would increase EPAM's workforce in the Latin American region to 1,500. In Costa Rica, the country is looking to provide IT training for graduates aiming to enter the sector through a program done in partnership with The Cenfotec University in Costa Rica, software giant SAP ERP, and multinational IT company Bosch. Costa Rica's investment promotion agency CINDE said that the goal of this initiative is to enable young people "to access information to build technical competencies that will give them an advantage when seeking job opportunities."
British outsourcing giant Serco is celebrating its 25th year of partnership with the Royal Navy. Serco operates almost 100 vessels at six sites in the UK and two in Inner Raasay Sound. Who thought that outsourcing was just about managing call centers?!
In other COVID news, the total global COVID-19 cases hit the 200 million mark on August 4, while the global death toll reached over four million as of August 5 – according to a report by Johns Hopkins University. The highest case and death counts were recorded in the United States, followed by India and Brazil. In evidence of scary acceleration, the COVID-19 caseload hit 100 million only in January this year.
Let's end this newsletter on a high note, shall we?
The United Arab Emirates (UAE)' first woman-owned BPO firm celebrated its tenth anniversary this year. In an exclusive interview with Arabian Business, Emirati entrepreneur Maryam Al Nuaimi, Founder and President at Tafaseel Group, looked back on the ups and downs of her outsourcing journey. She said that clients "were surprised to see an Emirati woman in a meeting talking about call centers and its technologies."
The firm now has five locations across the UAE and Dubai, and they are preparing to launch a new customer service product. Congratulations, Nuaimi and Tafaseel!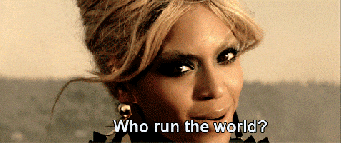 Tuesday, August 17, 2021
NEWS THIS WEEK
16 August 2021
13 August 2021
12 August 2021
11 August 2021
10 August 2021
Read more here: