Welcome to Inside Outsourcing: The Outsourcing Week in Review
THE WEEK IN REVIEW
The Philippine outsourcing associations are looking to extend the Work-From-Home (WFH) directive. Earlier this month, the Fiscal Incentives Review Board (FIRB) issued a memo saying that Business Process Outsourcing (BPO) firms in economic zones can have up to 90% of their workforce under a WFH arrangement, while the other 10% should work on-site. However, the Philippine Economic Zone Authority (PEZA) and IT & Business Process Association of the Philippines (IBPAP) urged FIRB to extend this rule, with PEZA Director-General Charito Plaza suggesting that work arrangements should focus on the company's total revenues instead of the number of employees to allow flexibility in a firm's operations.
In an event this week, the Department of Trade and Industry (DTI) reported that Australian BPOs operating in the country are also looking at a long-term shift to a remote work arrangement. Remote Staff CEO Chris Jankulovksi said that this could help organizations gain access to a wider talent pool, cut overhead costs, and promote more "productive lives" to their employees.
Despite the pandemic, local businesses are showing positive signs of expansion. According to the latest Monster Employment Index (MEI), online recruitment activity in the country increased by 17% to an index score of 127 in August compared to last year's figure. Monster reported that hiring demand last month also exceeded 2020's level in 10 of the 12 sectors with the logistics and transportation sector leading the employment increase by 39% – thanks to the boom in online shopping. In line with this, the Bangko Sentral ng Pilipinas' (BSP) Third-Quarter Business Expectations Survey found that the employment outlook index improved by 6.2% for Q4 compared to the third quarter's five per cent. However, expansion plans dropped to 9.6% from Q2's 21.1%.
In contrast, to the buoyant re-employment rates, did you know that the majority of displaced employees due to the pandemic came from large companies? The Department of Labor and Employment's (DOLE) latest displacement report revealed that a total of 185,968 employees from big firms lost their jobs this year as their employers struggled to cope with pandemic-induced business disruptions. The number of displaced employees from January to August also increased by 36% from last year's figures. However, the labor department is optimistic that the unemployment rate will drop as quarantine restrictions are being eased in favor of granular lockdowns.
If you've been paying attention, you'll notice that Monster and BSP are reporting record-high levels of recruitment, while DOLE is reporting record-high levels of redundancies – at the same time.  Turbulent times!
To help in speeding up economic recovery and generating job opportunities, PEZA announced that several foreign medical and pharmaceutical companies are planning to invest in the country. PEZA's Director-General Charito Plaza said that one foreign firm is poised to invest P571 million (US$11.3m), while other pharmaceutical companies from Israel and India are waiting for the approval of their permits. Plaza added that the influx of healthcare investments drove them to launch the first pharmaceutical ecozone in the country – called the First Bulacan Business Park in Malolos, Bulacan. In addition, Japan's biggest power company JERA is investing US$1.58 billion in the Philippines' leading electric services company Aboitiz Power. This move was made in hopes that the Japanese company can benefit from Aboitiz's plan to increase its power generation from 4.6 gigawatts to 9.2 gigawatts by 2030, half of which would be renewable energy.  Another venture the economy could benefit from is the Philippine-Korea Free Trade Agreement (PH-KR FTA) which is expected to be concluded within the next few weeks. The FTA between the two countries will help in developing high-end cars that can compete with European vehicles. DTI Undersecretary Ceferino S. Rodolfo stated that they are hoping that the FTA can be done in time for the ASEAN-Korea summit at the end of October.
With all these investment updates, the Philippines' economic growth outlook was retained at 4.5% for 2021 by the Asian Development Bank's (ADB) newly-released Asian Development Outlook 2021 Update. ADB's forecast now reflects the government's revised Gross Domestic Product (GDP) target of four to five per cent for the whole year. In contrast, ADB has downgraded its Southeast Asia outlook to 3.1% from 4% in July due to the Covid-19 Delta variant surge that slowed the growth momentum in the region.
In COVID-19 news, the government is aiming to vaccinate 90% of the population (around 90 million people) by February 2022 – a few months before the presidential elections. To help reach this target, President Rodrigo Duterte on Tuesday approved a general vaccination mandate. Duterte announced that the general population's inoculation will start in October. Despite this, healthcare workers, essential employees, senior citizens, people with health risks, and indigents, will remain prioritized.
Achieving herd immunity would be a great achievement for the economy as the Philippines has now spent an estimated P41.4 trillion (US$816m) during the whole pandemic. According to the National Economic and Development Authority (NEDA), the country has lost P4.3 trillion (US$84b) last year and may lose up to P37 trillion (US$730b) in the next 10 to 40 years. NEDA is expecting the Philippines to recover and get back to its pre-pandemic growth path 10 years from now. According to the United Nations Economic and Social Commission for Asia and the Pacific (UNESCAP), something that could help the labor force bounce back from the pandemic is better investment in social protection programs. In a virtual conference this week, UNESCAP's Social Development Division director Srinivas Tata said that investing in people can positively impact the country's development and that the Philippines should find a way to extend its social protection programs to various industries to help boost the country's labor market.
Additional revenue may be coming to the Philippines through our POGO (Philippine Offshore Gaming Operators) friends. Duterte recently signed the Republic Act (RA) 11590 – AKA Act Taxing Philippine Offshore Gaming Operations – which, once implemented, is expected to generate P15.73 billion (US$310m) in its first full year and P144.54 billion (US$2.9b) over the next five years.
And to end on a high this week, Manila has been listed among the Top 30 Asian countries in the 2021 Global Startup Ecosystem Report (GSER). The report said that the policies created by the government — such as the Philippine Innovation Act and the Innovative Startup Act — and DTI's Startup Venture Fund (SVF) make the country an ideal location for startups. The country's startup ecosystem in the Philippines is currently valued at US$584 million.
Investors, we're ready for you!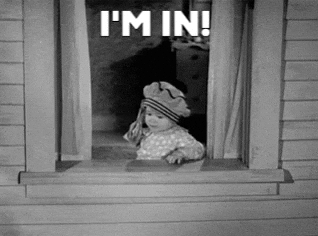 Thursday, September 30, 2021
NEWS THIS WEEK
29 September 2021
28 September 2021
27 September 2021
24 September 2021
23 September 2021
Read more Inside Outsourcing Newsletters here: