Welcome to Inside Outsourcing: The Outsourcing Week in Review
THE WEEK IN REVIEW
India has confirmed that its US$180 billion Business Process Outsourcing (BPO) industry will be exempted from paying the 18% Goods and Services Tax (GST). The GST Council approved this decision to reduce tax disputes and help outsourcing firms face competition from other offshore destinations around the world. The Information Technology (IT), IT-enabled services (ITeS), financial services, and research and development industries are set to benefit from this exemption. The ruling was met with great jubilation from the industry, and the government is now on the line to refund hundreds of millions of dollars of prior payments.
Staying with India, according to a report by human resource firm TeamLease, 31% of businesses are eager to hire 'freshers' because they have lost a large part of their workforce to the pandemic-induced lockdowns. Tech and non-tech roles will be open for fresh grads who are seeking employment after university. Meanwhile, in Singapore, hiring activity reached a new record-high of 55.7% growth in August as the economy slowly reopens. Research conducted by employment website Indeed showed that job postings in the production and transportation industries have a three-figure growth compared to pre-pandemic figures last February 2020. APAC Economist Callam Pickering said that the latest trend is a "great sign" for future employment and mirrors the optimism and confidence of the business community in the country's economic recovery.
In South America, Guyana is now being actively promoted as a global nearshore destination for BPO operations. Senior Finance Minister Dr. Ashni Singh has been visiting various outsourcing facilities in the country to show his support to the industry and its efforts in diversifying the economy. In his recent visit to Teleperformance's Camp Street facility, Singh congratulated the company and said that they have helped generate jobs and income, spur economic activity, and improve the lives of the locals.
US-based outsourcing solutions provider ibex reported a 10% growth to US$443.7 million in revenues and a 20% increase to US$66.2 million in its earnings for the Fiscal Year (FY) ending June 30, 2021. CEO Bon Dechant said that they were able to add 3,300 new seats to its nearshore and offshore operations. Further, they are expecting over 3,200 extra seats to come online in the first half of FY 2022. Congratulations, ibex!
If you need any more proof that remote work is thriving, look no further! The latest Employee Expectations in Hiring report by software company beqom stated that over 80% of employees want to continue working remotely for at least a few days per week post-pandemic. The majority of the 1,000 respondents said that Working-From-Home (WFH) and flexible hours are their top priorities in seeking future employment. In addition, 77% of job seekers said they're actually willing to take a lower wage if the two factors are offered, plus a higher number of paid-time-off. Meanwhile, in Ireland, the government is considering making remote work a "permanent fixture" for the country. Tánaiste Leo Varadkar said that the pandemic had changed the world of work and taught everyone the possibilities of remote working. Their neighbor, the United Kingdom, also shares the same sentiments. Lawmakers there have proposed a new act that will allow employees the right to request flexible working arrangements when they start a new job – and employers will be required by the law to respond promptly. This act is particularly aimed at "women, disabled people, parents and caretakers" who need to balance their professional and personal lives. If passed into law, employers will be obligated to give solid reasons if they plan to deny the requests.
It seems that employees are increasingly calling the shots! One day, work might become optional at work.
While remote work is currently flourishing, thankfully other countries still believe in the power of face-to-face work interactions. In Europe, Portugal will lift its mandatory remote working recommendations for its business centers, effective 1 October. Prime Minister António Costa said that the country will slowly enter a phase without law-imposed restrictions and plan to rely on the personal responsibility of the people to curb the spread of the COVID virus. In Asia, Malaysia now allows offices to operate with 100% capacity as long as all employees are fully vaccinated. Prime Minister Ismail Sabri Yaakob stated that this move is part of several reopening measures done based on the assessment of the Ministry of Health (MOH) and the National Security Council.
In BPO news and updates, UK-based advertising agency S4Capital has announced the merger of its subsidiary companies, Media.Monks and Zemoga. Using the expertise of these two firms, S4Capital is hoping to enter the technology services industry to provide additional offerings to their clients worldwide. Additionally, South African retailer The Foschini Group's (TFG) new technology division TFG Labs recently completed its talent acquisition from mobile app development agency Flat Circle. This partnership will help reinforce the development of a digital platform and architecture that is expected to improve the e-commerce services of TFG to their customers amid the pandemic.
Continuing with the reopening trend, the United States will drop its travel ban for all countries on all vaccinated foreign nationals starting November. White House COVID-19 Response Coordinator Jeff Zients said that travelers entering the country will need to show proof of full vaccination, negative COVID-19 test results, and wear masks before boarding US-bound planes. The Centers for Disease Control and Prevention (CDC) will release a list of accepted vaccinations and a contact tracing order for airlines before the new policy goes into effect.
Off to the Great White North, 84% of employers in Canada are expecting to face hiring challenges over the next year as the skills gap and competition for qualified applicants continue.A survey released by staffing company Express Employment Professionals reported that companies find it hard to fill vacant positions due to difficulty in assessing the skills of applicants, mismatch in the available talent pool, or the growing competition in the labor market. One responder from Ontario said that job seekers often turn down employment opportunities because it does not match their criteria that include "pay rate, shift schedule and job role."
Maybe… it's time to outsource?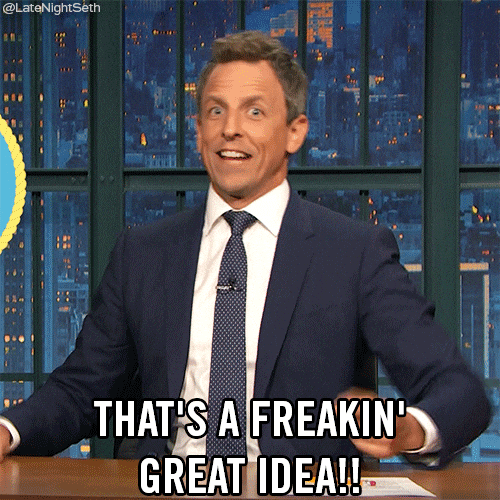 Tuesday, September 28, 2021
NEWS THIS WEEK
27 September 2021
24 September 2021
23 September 2021
22 September 2021
21 September 2021
Read more Inside Outsourcing Newsletters here: