Welcome to Inside Outsourcing: The Outsourcing Week in Review
THE WEEK IN REVIEW
The private equity giant KKR & Co has agreed to acquire a majority stake in private-equity backed Australian outsourcing firm Probe CX. Inside Outsourcing has previously covered Probe's acquisition activity with its purchase of Stellar in August and Microsourcing in January 2020, and its CEO, Andrew Hume was interviewed by Derek Gallimore on the podcast in July. The terms of the deal have not been disclosed but there were reports of KKR offering AUD$1 billion ($744 million) to acquire the group in early September. Probe Group now has 600 clients and 15,000 staff across 33 offices globally.
The global economy is projected to grow 5.7% this year thanks to the rapid vaccine rollout and gradual resumption of economic activity post-lockdowns. According to the Organisation for Economic Co-operation and Development (OECD), the excellent support from governments and central banks has helped avoid further economic decline brought by the pandemic. However, the agency warns that recovery is still incomplete and is still not able to reach pre-pandemic levels. Emphasizing the uneven economic recovery, the United States (US) Gross Domestic Product (GDP) forecast dropped to 4% in Q3 compared to last quarter's 6.6%. National Association for Business Economics (NABE) President David Altig said that the expectations about the prospects for economic growth have been tempered this year due to the lingering effects of the COVID-19 crisis. Despite this, job levels are expected to return to their pre-COVID figures by the end of 2022.
Recovery may be slow but outsourcing definitely remains strong! In India, employment in the Information Technology-Business Process Outsourcing (IT-BPO) industry has increased by 152% since 2014, leading the economic activity in the country. The latest Quarterly Employment Survey (QES) conducted by the labor ministry showed a boost in hiring in the tech sectors due to massive technology adoption during and after the pandemic. However, the same survey revealed that India's female workers dropped to just 29.3% of the total workforce in Q2 compared to its male counterparts. The research showed that the share of women in the workforce has been declining over the last eight years. It also noted that the majority of female employees work in the education, health, and financial services sectors.
India's IT sector is expected to see attrition of over 1.15 million people in FY2022, according to specialist staffing company Xpheno. The firm's CoFounder Kamal Karanth said that the increased attrition rate is primarily caused by company expansions as well as different firms' boosted hiring efforts to cover vacant positions. Employees are also not afraid to look for better opportunities. IT services platform TeamLease Digital said that the tech demand in India increased by 40 to 50%, leading to a talent war in the industry.
Freelancing and remote work also continues to be in strong demand. Online freelance company Upwork's Future Workforce Survey, which surveyed 1000 US-based hiring managers, revealed that over 40.7 million American employees will be working remotely by 2026. Upwork Chief Economist Adam Ozime noted that remote working enabled businesses to work with professionals outside the firm with greater ease. In anticipation of the increase in remote workers, multinational firm PwC announced that it will allow its 40,000 US-based employees to work virtually, permanently. PwC Deputy People Leader Yolanda Seals-Coffield claimed that they are the first firm in its industry to implement this policy. In this new remote work guideline, PwC employees will only need to report to their offices three days per month. However, convenience comes with a price as remote workers would have to face a salary decrease depending on their location. Jumping aboard the trend, Japanese telecommunications company Nippon Telegraph and Telephone (NTT) is considering adopting a permanent Work-From-Home (WFH) arrangement for its 320,000 employees. NTT President Jun Sawada disclosed that they are going to "quadruple" the number of their satellite offices to support their employees who will choose to work remotely. A new "job-based" personnel system will also be expanded to all management positions in the telecom firm starting this October.
A recent survey says that remote work is presenting benefits to female employees. BBC UK research reported that 56% of women in the United Kingdom found that working from home helped them progress at their work despite childcare duties and other personal commitments. The majority of employers (65%) agreed with the statement and said that WFH helped advance the careers of women in the country.
A study in Brazil, however, reported that an employee's socioeconomic background greatly affected their ability to take advantage of the WFH model as only 11% of the country's 74 million employees were able to work remotely during the pandemic. Institute for Applied Economic Research (IPEA) researcher Geraldo Góes said that the "significant heterogeneity" of remote employees across various states is a reflection of the structural differences in the economy and labor markets in the country. Key cities such as the Federal District, Rio de Janeiro, São Paulo, Paraíba, and Ceará have a large number of remote employees while in the state of Pará, located in the northern part of the country, only 3.5% of the workforce are working remote.
To develop new services and expand their operations, multinational IT company Persistent Systems closed three strategic acquisitions with Software Corporation International (SCI), Fusion360, and Shree Partners. The tech giant will acquire 100% of stakes in both companies with SCI and Fusion360 serving as the foundation for a new dedicated payments business unit that the company will develop. Shree Partners will be utilized to extend Persistent's digital transformation and technology solutions to offer better service to clients. Additionally, tech services and consulting company Accenture is set to purchase cloud-based customer experience (CX) provider Experity. Accenture Interactive Lead for Latin America Cristiano Dencker said that this move will help in delivering the company's exemplary services to clients across the Latin American region.
In a major blow to Zoom's expansion plans, the majority of software company Five9's shareholders voted to terminate its acquisition deal with the popular video and online chat platform. The disruption of what would have been Zoom's biggest acquisition to date comes after advisory firms Institutional Shareholder Services (ISS) and Glass Lewis recommended Five9 shareholders to reject the deal – as they felt that Zoom's position might weaken as the world returns to a post-pandemic environment. In response to this failed acquisition, Zoom will launch its cloud-based contact center solution Zoom Video Engagement Center in early 2022. Only time will tell if Five9 made the right decision…
In the hopes of encouraging COVID vaccination, 59% of small business owners in the US are planning to hire only fully vaccinated employees in their companies moving forward. According to a research project commissioned by Digitial.com, the strict attitude toward vaccine compliance in small firms is in response to the lost revenue due to employees taking time off after getting COVID last year. Seventy-five per cent of employers stated that they are ready to fire an employee for not complying with their vaccine policies due to personal reasons.
Get vaccinated to stay employed (and stay healthy)!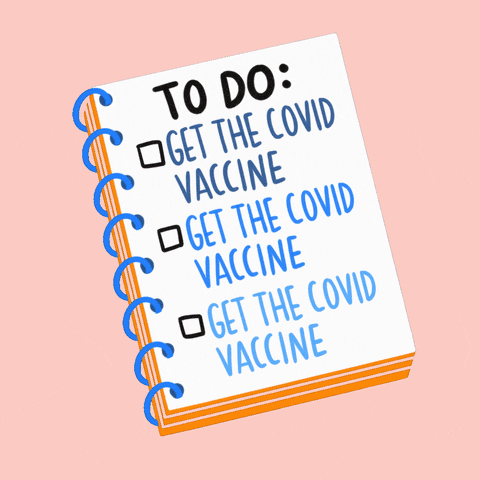 Tuesday, October 5, 2021
NEWS THIS WEEK
04 October 2021
01 October 2021
30 September 2021
29 September 2021
28 September 2021
Read more Inside Outsourcing Newsletters here: