Welcome to Inside Outsourcing: The Outsourcing Week in Review
THE WEEK IN REVIEW
The Philippine economy exceeded set targets with a 5.6% full-year growth, by the end of 2021. Preliminary data released by the Philippine Statistics Authority (PSA) showed that this rebound is attributed to the 7.7% economic rise in the country following the implementation of more relaxed quarantine restrictions at the tailend of the year. Socioeconomic Planning Secretary Karl Kendrick Chua said that these figures indicate that the door to economic recovery "is now fully open" – despite COVID surges and the devastation of Typhoon Odette last December.
The International Monetary Fund (IMF) is expecting the Philippine economy to continue its recovery and reach 6.3% Gross Domestic Product (GDP) growth by the end of 2022. IMF Representative to the Philippines Ragnar Gudmundsson said that their optimism for strong economic growth is backed by the continued vaccination, supportive government policies, and the active participation of the private sector. The agency also predicts that the impact of the Omicron variant will only be felt in Q1 of 2022, leaving much room for expansion.
The labor market is also showing signs of recovery. A report by the online job portal JobStreet revealed that 50% of job posts in the platform offered an average salary growth of 22.9% in 2021. JobStreet Philippines Country Manager Philip Gioca explained that the competition for attracting "quality talents" led employers to adjust and improve their job offers, salaries, and work environments. However, 41% of Business Process Outsourcing (BPO) jobs posted on the recruitment site are offering salaries that are lower compared to rates in 2020.   The report stated that this could be traced to some companies who were not able to avoid the impact of the pandemic. Most specializations requiring face-to-face client interaction also saw a decline in salary offers.
Singapore-based bank DBS said that the Philippines will continue to be an underperformer in the Association of Southeast Asian Nations (ASEAN) region. In a report, DBS said that it expects the country to lag behind its neighboring nations by the second half of 2022 in terms of restoring its pre-pandemic GDP levels. The bank stated that their base case growth outlook of 6.5% for the Philippines took into account the potential virus-related restrictions that could happen again this year.
In a bid to regain economic momentum, the government recently removed facility-based quarantines for fully-vaccinated tourists and returning overseas Filipino workers (OFWs) last Tuesday, February 1. According to acting Presidential Spokesperson Karlo Nograles, individuals entering the country will only be required to present a negative RT-PCR test and self-monitor for symptoms within seven days. The "green," "yellow," and "red" COVID-19 risk classifications for other countries and territories will also be lifted. At the same time, the Inter-Agency Task Force for the Management of Emerging Infectious Diseases (IATF) will place Metro Manila and other key provinces under a more relaxed Alert Level 2. Back in December, the country's capital was put under a stricter restriction as the Omicron entered the country and COVID-19 cases spiked uncontrollably. The "no vaccination, no ride" policy prohibiting unvaccinated individuals from using public transportation will also be suspended as safety protocols are eased. The new alert level will take effect until February 15, unless extended.
In election news, presidential aspirant Vice President Leni Robredo and vice-presidential candidate Sen. Kiko Pangilinan are pushing for programs that will support BPO workers in the country. In a statement, Robredo said that she plans to lobby government services that will improve the quality of life and safety of outsourcing employees. These include a transportation service for employees and daycare services for working mothers. Additionally, the VP is looking to incentivize telecommunication companies to improve internet speed outside the capital region. Robredo stated that decentralizing this sector would mean that they could freely build towers in the countryside. In turn, this would encourage new outsourcing firms to expand and open more jobs in the provinces.
Local outsourcing provider Dynamic Outsource Solutions (DOS-1) is tasked by the Commission on Elections (Comelec) to set up an action and monitoring center to be used for the May polls. Under the partnership, DOS-1 will receive calls and messages from technical support personnel, Comelec field officers, and foreign service officers from the week before May 9 until May 31. A unified reporting system will also be created by the firm to generate reports on problems during election day. Proof that BPOs play a huge role in the nation.
A joint study by online employment companies SEEK Asia and The Network, as well as management consulting firm Boston Consulting Group, showed that 85% of Filipino workers were forced to shift to a remote work setup since the pandemic started. Due to this, clinical psychologist Jade Ibhar Cuambot said that most professionals are experiencing fatigue and are now associating their homes with work and stress. However, others found a way to have fun while on a "workation" (work + vacation). According to data from vacation rental company Airbnb, the share of long-term stay bookers who used their stays to lead a nomadic lifestyle grew from nine per cent in 2020 to 12% in 2021. This setup also gave employees a chance to work at their chosen places, away from the four corners of an office.
So much for work and life balance!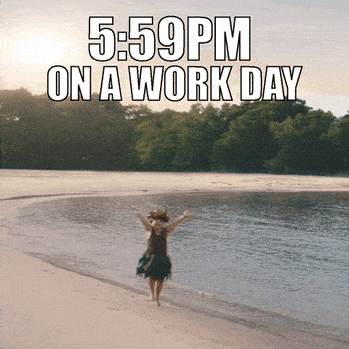 Thursday, February 3, 2022
NEWS THIS WEEK
01 February 2022
31 January 2022
28 January 2022
27 January 2022
Read more Inside Outsourcing Newsletters here: