Welcome to Inside Outsourcing: The Outsourcing Week in Review
THE WEEK IN REVIEW
India's IT and Business Process Management (IT-BPM) industry recorded US$194 billion in revenue in 2021, a 2.26% growth compared to the previous year. According to the Economic Survey 2021-2022, recruitment also remained strong with about 138,000 new hires in the sector. Experts project that this upward trend will persist with the government implementing a more relaxed regulation on Other Service Provider (OSP) and telecom sector reform.
Alongside regulatory reforms, India plans to further boost its BPO sector by capitalizing on remote work. Tech industry association NASSCOM and the Ministry of Electronics recently proposed a "work from home town" (WFHT) that would bring 10% additional employees and 10% more income from smaller Indian towns this year. Under the suggested models, 100 locations will be designated as bases for new companies to help expand their operations in various regions in the nation.
Across the globe, South Africa is planning to rely on the Business Process Outsourcing (BPO) industry to boost its eCommerce market. A report by Cape Business News (CBN) stated that a collaborative partnership between the two sectors can provide a "strategically planned process" that will execute maximum benefit for both. CBN added that warehousing providers will have a greater likelihood of success in eCommerce if it is backed by outsourcing partners.
Meanwhile, the number of white-collar job vacancies in the Asia Pacific (APAC) increased during the fourth quarter of 2021. Management consulting firm JAC Recruitment said that this is brought about by employers' renewed need for hiring. In Singapore, the recruitment market rose by 32% y-o-y as companies fill in vacant positions that are left by their retired employees. On the other hand, Hong Kong is on a "wait-and-see approach" as there is a possibility of a fifth COVID-19 wave in the region. Yikes!
In the United States (US), about two in three companies (65%) are planning to open new permanent positions in the first half of 2022. In Robert Half's State of US Hiring Survey, over 2,300 senior managers are looking forward to expanding their teams by using different approaches in the labor market. This includes increasing starting salaries, offering remote work options, signing bonuses, more paid time off, and loosening their experience requirements. Robert Half Senior Executive Director Paul McDonald said that this gives professionals "more career options and negotiating power" in any organization that they want to apply to.
In acquisition updates, professional services provider Deloitte Consulting recently bought IT service management firm Dextra Technologies to augment its technology services in Mexico. This deal will extend Deloitte's digital transformation services and expand its product and software engineering capabilities. Deloitte Consulting Chief Innovation Officer Nishita Henry said that the company's significant investments will "help create intelligent connected products and launch product-as-a-service models"' for their clients. At the same time, HGS International Mauritius, a subsidiary of Hinduja Global Solutions' (HGS), is set to acquire a 100% equity stake in Australia-based company Diversify Offshore Staffing Solutions. In a statement, HGS said that this move will reinforce their services in the Australia and New Zealand (ANZ) market and supplement their portfolio in the US. Moreover, they will have access to diversify 1,100 employees and four delivery centers in the Philippines, expanding HGS' footprint in the region.
Loan origination software and BPO provider defi SOLUTIONS will start implementing both Amazon Lex and Genesys Cloud CX™ in their outsourcing operations. Combining these two services, the defi team can now provide a modern client experience with digital interactions and intelligent virtual assistants, whether they are working remotely or in the company's New York facility. In a statement, defi SOLUTIONS VP for Client Services Steve Bissett said that both Amazon and Genesys' cloud platforms will give them the tools that they need "to satisfy our lenders and their borrowers today and for the future." Further, premier fintech lending platform Vergent LMS is set to collaborate with accounts receivable service providers consortium Outsourcing Solutions Group (OSG). This partnership will bring in a comprehensive solution —  combining cutting-edge technology to connect lenders with the best accounts receivable services and guidance. OSG Founder and Managing Partner Louis Nash said that this partnership will "create several industry-first" offerings that will make them a market disruptor in the lending industry.
Sweden-based manufacturing company Husqvarna renewed its multi-year IT services contract with tech firm HCL. First collaborating in 2016, the extended partnership will assist in the company's digital transformation and automation. HCL will also work with Husqvarna to innovate around its products and services.
Start-up call center Talkmap raised $8 million in a Series A funding round led by venture capital firm Stage1 Ventures. The firm created an AI platform called Talkdicovery that will produce business intelligence and data to speed up customer service AI development. Talkmap CEO Tim Moss explained that their platform will provide "unparalleled visibility into conversations" and "drive greater return" on a company's call and contact center investments. The additional funding will be used to accelerate the onboarding of Talkmap's North American customers and support greater innovation in their core platform.
Remote and hybrid work are now considered permanent fixtures in working arrangements in Poland. In a report by Polish job board Pracuj.pl, 91% of its workforce want to continue working using this model even after the pandemic. Grupa Pracuj Manager of Talent Acquisition and Employee Development Konstancja Zyzik noted that they have already observed this trend at the end of 2021, as 19% of job ads on Pracuj.pl opened remote work to its applicants. The report also stated that remote working is particularly important for most millennial employees who often combine work and raising children.
Remote work is also influencing the spending behavior of employees who are stuck at home. In a study by Deloitte, most respondents said that the biggest part of their budgets (25%) is allocated to housing and groceries, while only eight per cent goes to eating at restaurants and ordering take-outs. Monthly spending for new clothing has also dropped, as well as the remote workers' intentions to buy new vehicles. For leisure travels, plans and expenses depend on the country's current COVID-19 situation.
Maslow's hierarchy of needs revisited!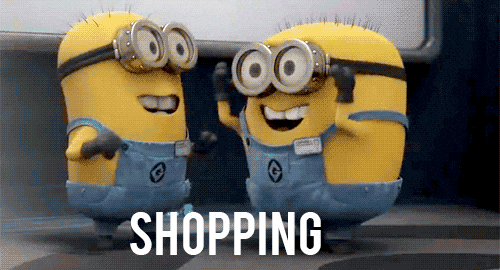 Tuesday, February 8, 2022
NEWS THIS WEEK
07 February 2022
04 February 2022
03 February 2022
02 February 2022
Read more Inside Outsourcing Newsletters here: