Welcome to Inside Outsourcing: The Outsourcing Week in Review
THE WEEK IN REVIEW
We are kicking off this week with an exclusive story on the outsourcing industry's plunging traffic. Plus The world is facing a 17 year-high talent shortage, and Bangladesh's workforce is hobbled by a power crisis and heat waves. There's no 'easy Monday' this week…
Business Process Outsourcing (BPO) companies worldwide experienced a severe 39% decline in website traffic during the first quarter of 2023. A special report by outsourcing marketplace Outsource Accelerator (OA) found that the top 434 BPO outsourcing firms, representing 98% of industry traffic, saw a severe drop in web visitors between January 2023 and March 2023. The top cohort generated 21,349,668 combined monthly web visits in January and plunged 38.7% to 13,096,308 by March.
Overall the combined market lost 8,439,395 monthly visitors, while 11 businesses lost 95%+ of their traffic, and 75 firms lost over 75% of their web traffic. OA Founder and CEO Derek Gallimore said "these numbers should be a wake-up call for the BPO industry."
There were only 74 winners across the period, although their gains were far more meager. The Outsource Accelerator website was one of the few winners in the period, jumping 70,677 to 251,474 monthly visitors representing 39.1% growth (althought traffic has subsequently declined).
Read the full report: Dramatic 39% Drop in Web Traffic Hits Outsourcing Industry
Staying with Outsource Accelerator, the marketplace released the June outsourcing performance report, which also tracked 10.87% lower page views and 11.45% fewer unique visitors for the month. Inquiries within the OA Source Partner platform also dropped by 8.46% to 1,612, while quotation requests fell by 5.11% to 1,430. Despite these downtrends, the estimated value of outsourcing and full-time staff requests reached $150 million representing 5,009 full-time roles.
In another big development, the global talent shortage hit its 17-year high in 2023, as 77% of employers worldwide reported difficulty finding skilled workers. According to the ManpowerGroup Talent Shortage report covering 41 countries and 39,000 employers, Taiwan, Germany, and Hong Kong are experiencing the most severe impacts of the crisis, with companies looking for soft and technical skills from employees. To combat the talent shortage, 71% of organizations plan to increase workforce investments, 43% aim to adopt more technology, and 57% consider offering more work flexibility to their workers.
Meanwhile, Bangladesh's BPO sector is suffering from major productivity losses due to the nation's power crisis and record-breaking heat waves. According to a report by the Atlantic Council's Adrienne Arsht-Rockefeller Foundation Resilience Center, the capital city of Dhaka alone could lose 8% of its annual output — potentially rising to 10% by 2050 — due to "heat stress." Experts believe the persistent heatwave could hinder future job creation and potentially stall the sector's economic progress. They added that the ongoing crisis underlines the urgent need for sustainable cooling solutions and green policies in Bangladesh to ensure equitable access to cooling for employees.
Over in the Philippines, academic institutions and the Contact Center Association of the Philippines (CCAP) are working together to resolve skills gap problems in the IT-Business Process Management (IT-BPM) sector. This collaboration focuses on revising the curriculum with industry-specific input and offering intensive training programs. These initiatives are designed to create a more job-ready workforce that can help attract more investors and promote sustainable economic growth in the nation.
On the brighter side, Colombia is emerging as a strategic hub for BPO and KPO services in the Americas, with exports contributing 3.5% to the country's GDP. This development is driven by its appealing scalability, low operational costs, and sizable job creation in the BPO sector. Carmen Caballero, President of the tourism agency ProColombia, added that the government's efforts to foster investment and promote social equity are also helping Colombia prominently on the global stage. Similarly, Egypt's digital export sector is expected to grow by 12.2% in FY2023, thanks to the establishment of outsourcing centers by tech giants like IBM, Amazon, Microsoft, and Dell Technologies. According to Egypt's Minister of Telecommunications and Information Technology Amr Talaat, these centers could contribute an additional US$1 billion to the country's digital exports and create over 34,000 jobs by 2025.
Concurrently, former Reserve Bank of Fiji Governor Savenaca Narube believes the ICT sector could solve the country's debt crisis. According to Narube, servicing overseas ICT companies could be profitable for Fiji, given its manpower, English proficiency, and existing systems. This solution also aligns with the government's plans to amend the ICT Incentive Regulations to introduce new definitions for tech businesses and set conditions such as minimum investment levels and employee counts.
Great Place To Work Philippines and the IT & Business Process Association of the Philippines (IBPAP) recently released their inaugural Philippines Best Workplaces in IT-BPM report to highlight the "dynamic and vibrant" IT-BPM industry in the Philippines. The list, determined through annual workforce studies on employees' experiences and empowerment, highlights the sector's progress in cultivating workspaces prioritizing trust, empowerment, and inclusivity. It features 30 companies, with Synchrony, Accenture Philippines, Via Appia Philippines, Teleperformance, and 3M in the top spots.
The Global Sourcing Association (GSA) unveiled its first-of-its-kind standard terms for professional and IT services in the United Kingdom. Developed in partnership with top-tier law firms and a legal tech provider, the GSA Terms are designed to reduce negotiation time, lower contracting fees, speed up project initiation, provide equal opportunities for smaller suppliers, and ensure a fair contract for all. The GSA Terms can be viewed on the GSA website and stored with Clausify, a company specializing in digitized, standardized contracts.
Data annotation provider Sama announced plans to increase its BPO investments in Kenya after identifying the country as a key player in global delivery and risk mitigation for machine learning. The firm has operated in Kenya since 2011 and employs over 3,000 staff across Africa. Sama can recently be seen battling controversies connected with OpenAI and Meta. However, Sama CEO Wendy Gonzalez believes that the increased investment could help boost Kenya's BPO sector, create jobs, and bolster economic growth in the nation.
Now is the time to invest!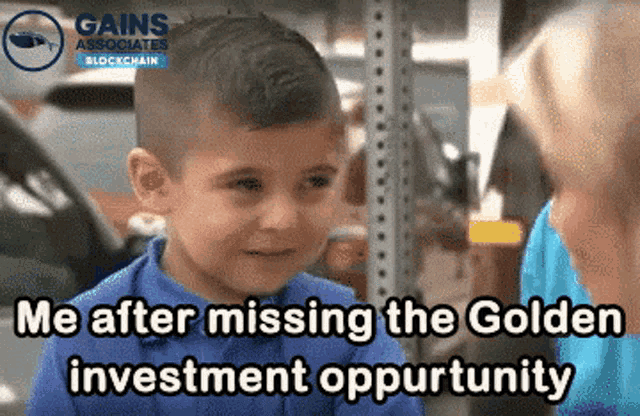 The outsourcing news this week​..
13 July 2023
12 July 2023
11 July 2023
10 July 2023
7 July 2023