Derek Gallimore is a contributor to Forbes.com and a member of the Forbes Business Council.  This article was first published on Forbes. 
As an entrepreneur, it's natural for you to wear a lot of hats at first. After all, knowing how your business works is essential. You need to build up your processes and procedures for when the time comes that you need to build your teams.
However, too much work can lead to burnout. Studies suggest that entrepreneurs are more likely to experience burnout due to social isolation and too much passion for their work. Some of the signs you might notice include feelings of exhaustion and personality changes.
The best ways to free up your time involve regulating better workplace productivity and finding different strategies to efficiently get work done.
With that said, here are several steps you can take.
1. Set goals.
Firstly, it's important to set long-term and short-term goals for yourself and your company. Set achievable work goals every week, if possible, and pilot what you want to achieve by the end of each week.
2. List tasks according to priorities.
List and categorize your tasks according to their level of priority. For example, many entrepreneurs use the Eisenhower Matrix to break down their workloads into four categories.
• Do first. These are urgent and important tasks that should be done right away.
• Schedule. Here, you can decide when to do important tasks.
• Delegate. Less urgent or important tasks should be delegated or outsourced to a team.
• Don't Do. Tasks under these categories could eat your valuable time and should be removed from your workload.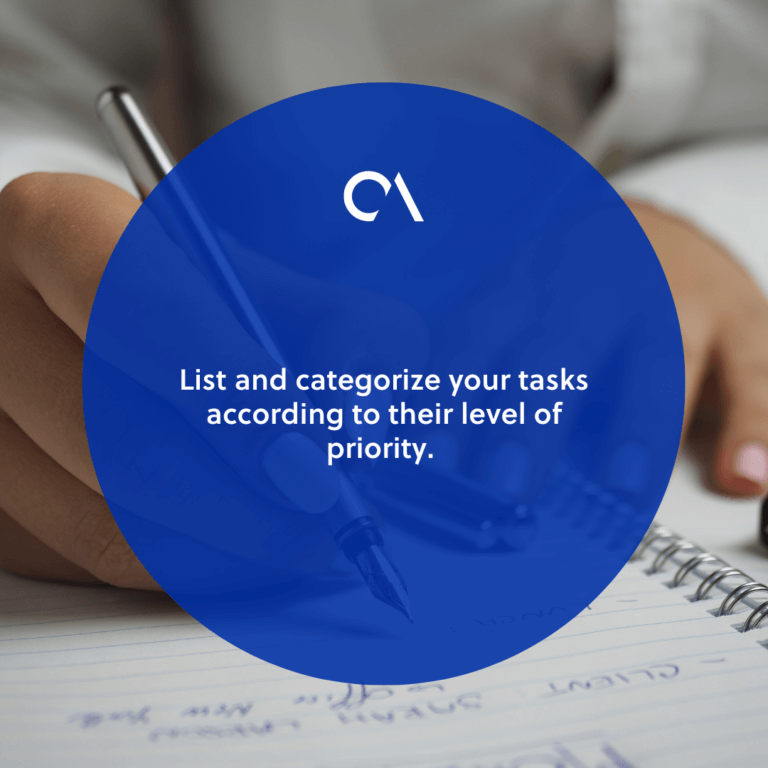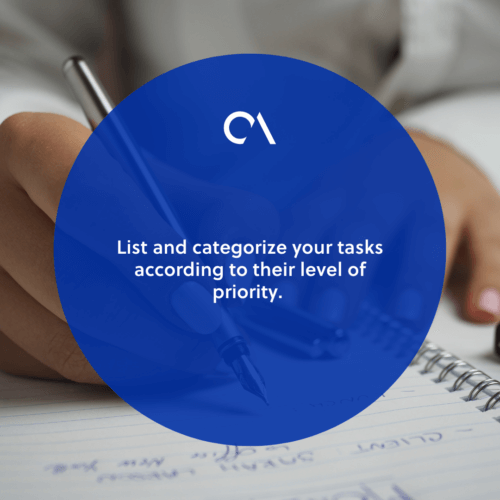 3. Break down activities into smaller goals.
One of the reasons you might get discouraged from doing a task is if it seems overwhelming. You can overcome this feeling by "decomposing" or breaking down your activities into simple tasks. This helps change your mindset and wire your thoughts to do a certain time-consuming workload in manageable parts.
For instance, if you need to write an article, consider breaking it down by its heading and subheadings. Once you have an outline, you can write one section at a time and finish the article more easily.
4. Set realistic deadlines.
Set a realistic deadline for each of your workloads based on your broken-down subtasks and set priorities. Review your matrix, decompose any complex tasks, and determine how much time you need to complete each activity.
With this, you won't have to hasten or stagger your activities since you have a specific timeline to follow for doing a certain project.
5. Outsource some roles.
Whether you work on your own or have a small team, outsourcing a task can help you get the best out of your assigned project. Through outsourcing, you won't have to spend too much time on time-consuming and repetitive tasks.
Rather, you can instead hire a virtual assistant or a business process outsourcing company to help you get more work done more efficiently on your behalf. This also allows you to scale your team more efficiently according to your needs.
6. Stop multitasking.
It is already proven that multitasking does not work as we intend it to. Contrary to popular belief, multitasking won't help you "get more done" by doing all of your work at the same time.
Evidence shows that this can even affect your health and focus negatively.
Instead, do tasks according to your priorities—go back to your matrix—and according to what you can finish the most promptly. Many people start with the easiest and shortest tasks, then proceed to the harder ones as they go through their day.
7. Beat procrastination.
Procrastination has been recorded as an individual problem since time immemorial. Studies show that people who procrastinate more have "higher stress levels and lower well-being."
Along with the items mentioned above, there are more ways you can beat procrastination while working. This includes minimizing your phone screen time and arranging your workplace to help you focus more.
8. Take necessary breaks.
However, beating procrastination does not mean giving up your breaks. Taking breaks improves your physical and mental wellness throughout your workday.
It also refreshes your mind, helping you think more clearly when doing a task.
Allot necessary time for coffee breaks, lunchtime, and small walks within your area to stretch you out. You can also use the Pomodoro technique, where you work for 25 minutes and then take a five-minute break, with a 10 to 30 minutes break after four work segments.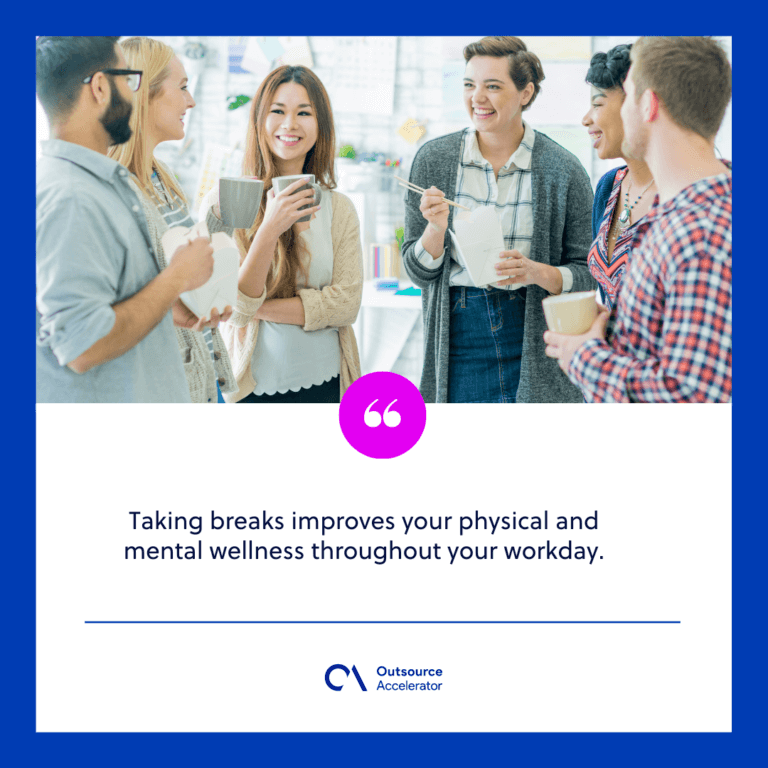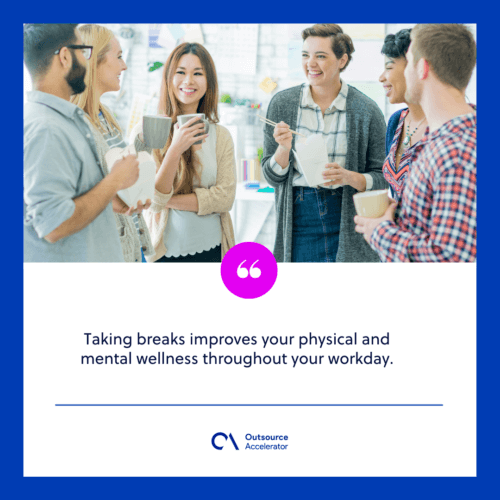 9. Reevaluate your routine.
Just like your processes, you should review your routine every few weeks or months. Schedule a specific date and frequency for reevaluating your routines and productivity strategies, and review all you have achieved within your timeframe.
If you have an outsourced team, use the monthly reports provided by your service provider to see how much progress is made on a certain project compared to how much time and effort you saved with their help.
10. Improve and optimize your strategies.
Lastly, there's always room for improvement in your routines and workload. During your regular evaluation, see what worked to help you save time and what did not.
Then, try to improve the less effective steps by finding out the solutions and alternatives you can use instead.